TRENTON — Diversification of Atlantic City's economy and the stabilization of its ratable base are keys to the city returning to local sovereignty, but so are increasing revenue streams, particularly from revenue generated by the resort's primary economic driver.
During a state Assembly hearing Thursday about reviewing existing casino regulations, state and local officials discussed Atlantic City at length, including the lost revenue that originates in the seaside resort but never directly returns. Luxury, room, parking and casino gaming taxes generated in the city all leave before portions are returned through various channels, including to the Casino Reinvestment Development Authority. In 2018, luxury, parking and room taxes generated a combined $71 million.
TRENTON — Jim Johnson, former special counsel to Gov. Phil Murphy for the Atlantic City tran…
Mayor Marty Small Sr. continued his campaign to recoup some of that lost revenue while testifying Thursday before the Assembly Tourism, Gaming and the Arts Committee. Small, who served as chairman of the city's revenue and finance committee while he was City Council president, has repeatedly talked about the need for additional streams of revenue to offset property tax increases, invest in capital projects and increase the manpower of public safety departments. On Thursday, Small zeroed in on one specific tax while addressing the committee: sports betting.
"I want to ask the (state) Legislature, and I know this is not the time for this, but we need help with revenue streams," Small said. "I want to ask you, I'm going to plead with you — How is it that in New Jersey, (which) in a mere 14 months became the No. 1 sports gaming market in the country, how is it possible that Atlantic City doesn't get a penny?"
The mayor was referring to an additional sports betting tax of 1.25% that was signed into law after the initial legislation that regulated and taxed the new gaming amenity in 2018. The separate tax legislation mandated the additional rate be directed to the host municipalities and counties of sports betting facilities in New Jersey, with the exception being that Atlantic City's portion gets funneled to the CRDA for marketing. Since the start of sports betting in New Jersey through the first six months of 2019, that additional tax has generated $1.14 million.
"We want to market Atlantic City, we get that," he said. "But what about the 80-year-old retired school principal who is living on a fixed income and has no means to make any more money? We got to think about that as we make these decisions."
ATLANTIC CITY — At a news conference in April, where city and state leaders introduced a tim…
Small may have an ally who still holds some sway in the Statehouse: Lt. Gov. Sheila Oliver.
"We will be having future discussions about do we need to examine what the statutes are that describe and define how that (Atlantic City-generated) money flows to CRDA," Oliver told her former Assembly colleagues Thursday. "There are strong opinions that some of the parking and luxury tax revenue should, in fact, consider the City of Atlantic City."
ATLANTIC CITY — City Council on Tuesday unanimously voted in favor of Marty Small Sr. becomi…
Oliver is also commissioner of the state Department of Community Affairs, the agency with direct oversight of Atlantic City during the takeover, which is currently slated to run until the end of 2021.
Assemblyman Ralph Caputo, D-Essex, chairman of the gaming and tourism committee and a former Atlantic City casino executive, was bullish on the progress the city has made since the start of the takeover in 2016, but said in a statement after the hearing that "before the city is ready to return to local control, we must be certain Atlantic City has the tools it needs to flourish."
"However, while the health of the casino industry is extremely important, we learned from today's hearing that we must diversify the city's economy and find ways to bolster small businesses in order to strengthen Atlantic City as a whole. Doing so is all the more critical in light of the fact that Atlantic City is unlikely to increase its market share due to the proliferation of casinos in neighboring states," Caputo said. "We also must not forget other challenges ahead of us for Atlantic City, including improving the education system, enhancing recreation and senior programs, addressing homelessness and creating new streams of revenue."
Assemblyman Vince Mazzeo, D-Atlantic, also a member of the gaming and tourism committee, said in a statement, "There's no denying that progress has been made, but we need to make Atlantic City truly prosper again before the city is returned to local control."
Atlantic City Town Hall Meeting
-- HIDE VERTICAL GALLERY ASSET TITLES --
111419_nws_actownhall 405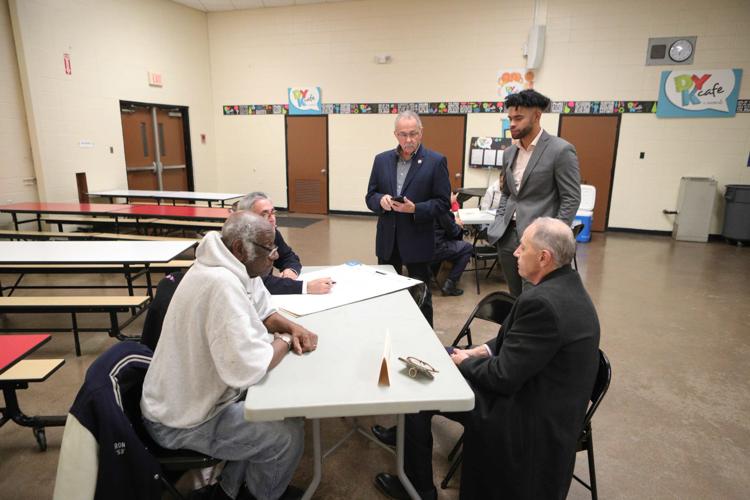 111419_nws_actownhall 396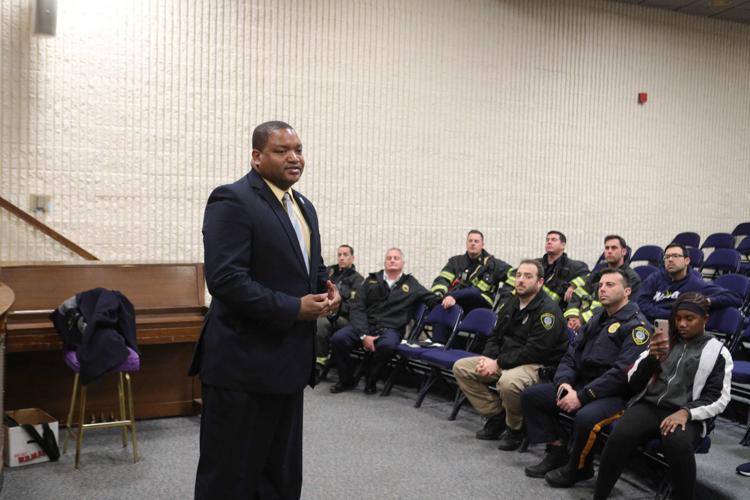 111419_nws_actownhall 406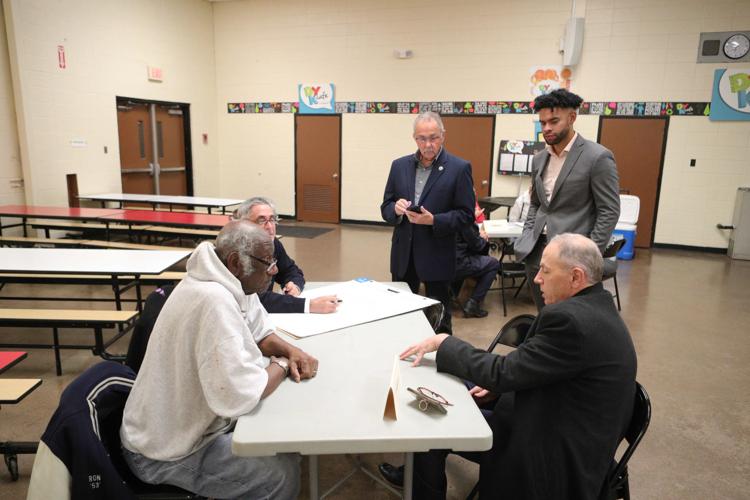 111419_nws_actownhall 404
111419_nws_actownhall 398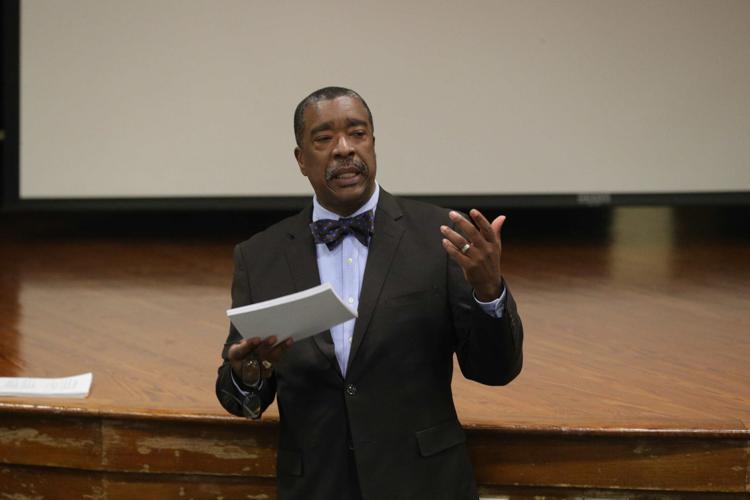 111419_nws_actownhall 402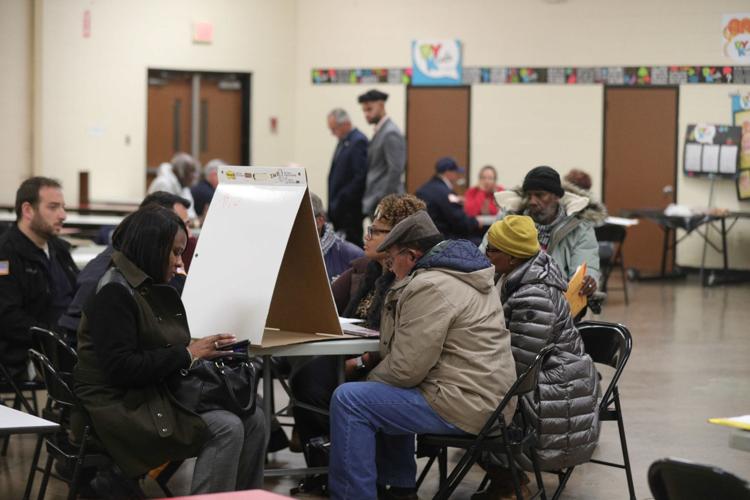 111419_nws_actownhall 403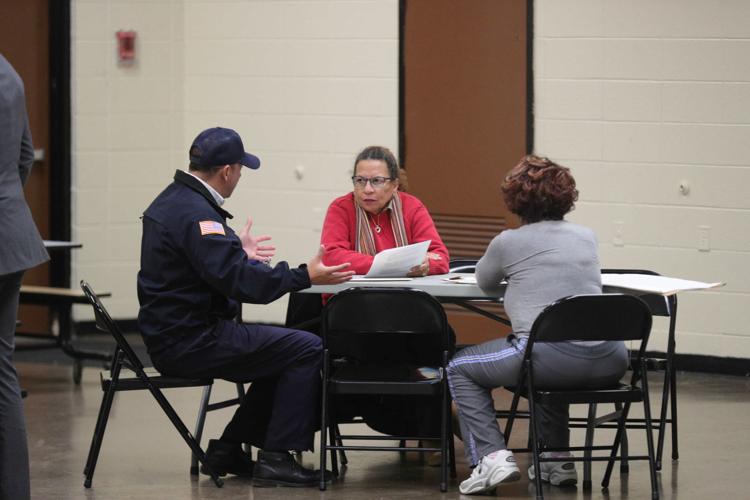 111419_nws_actownhall 400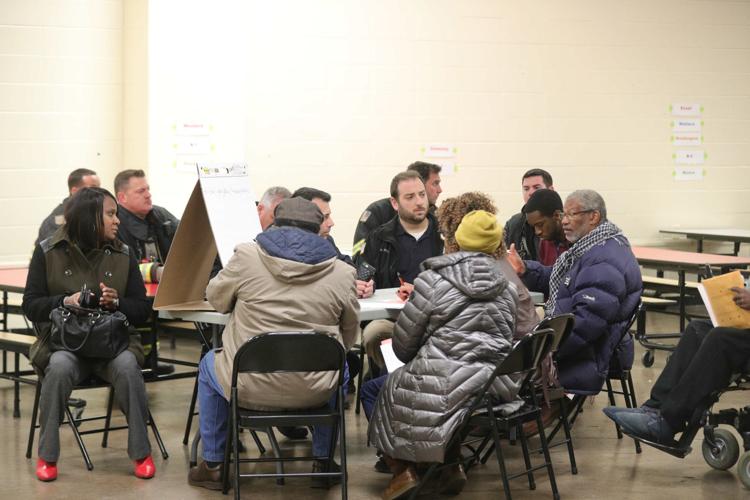 111419_nws_actownhall 410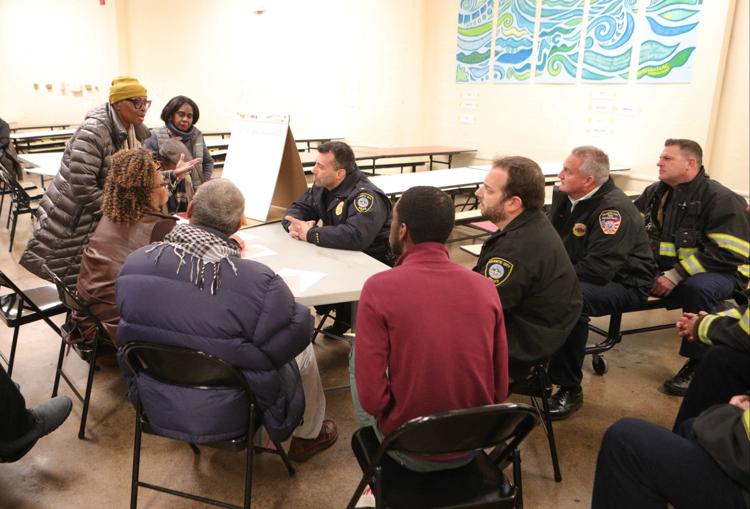 111419_nws_actownhall 395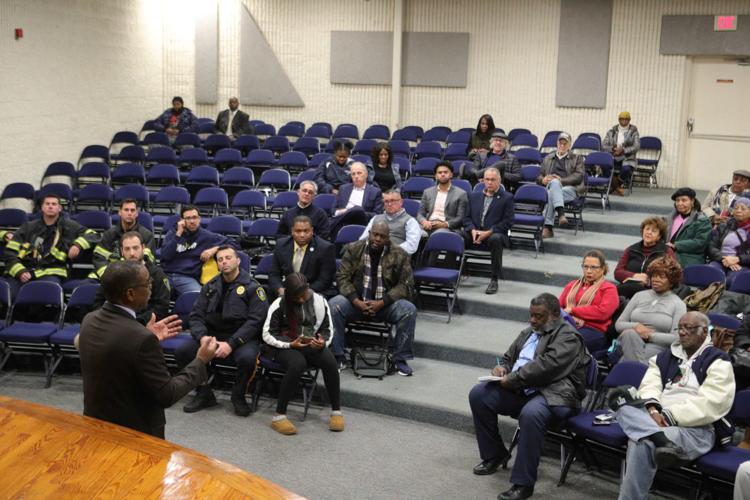 111419_nws_actownhall 397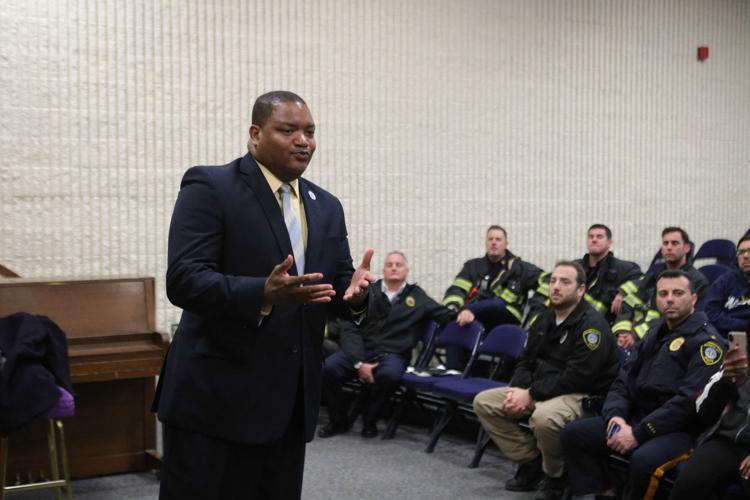 111419_nws_actownhall 394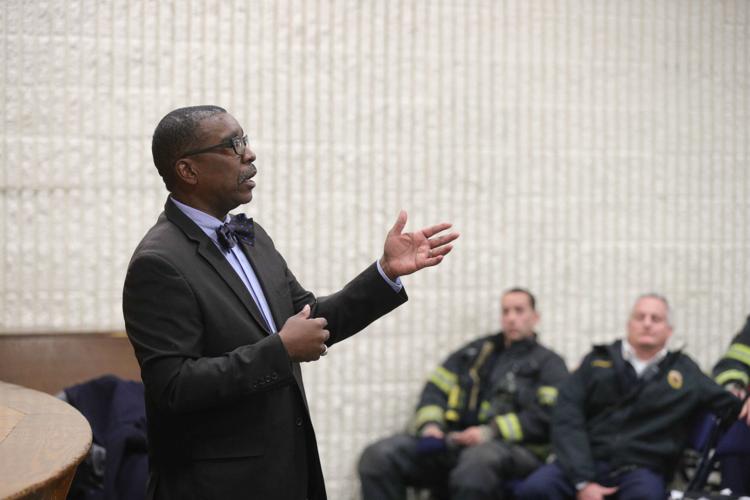 111419_nws_actownhall 409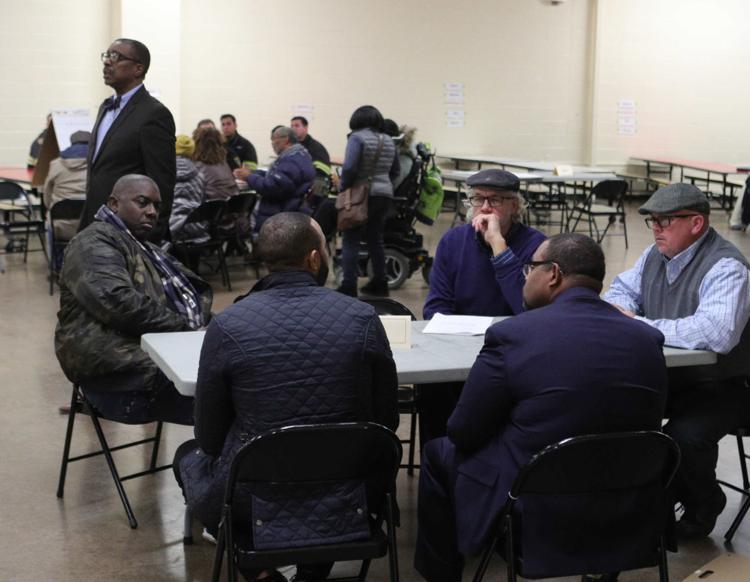 111419_nws_actownhall 401
111419_nws_actownhall 399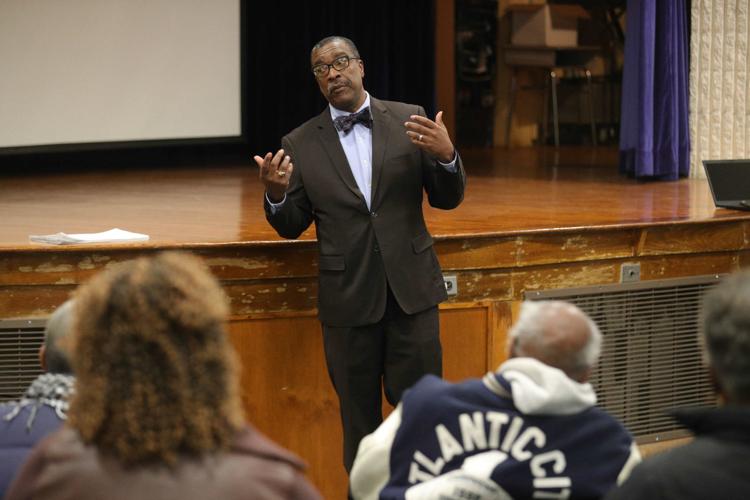 111419_nws_actownhall 393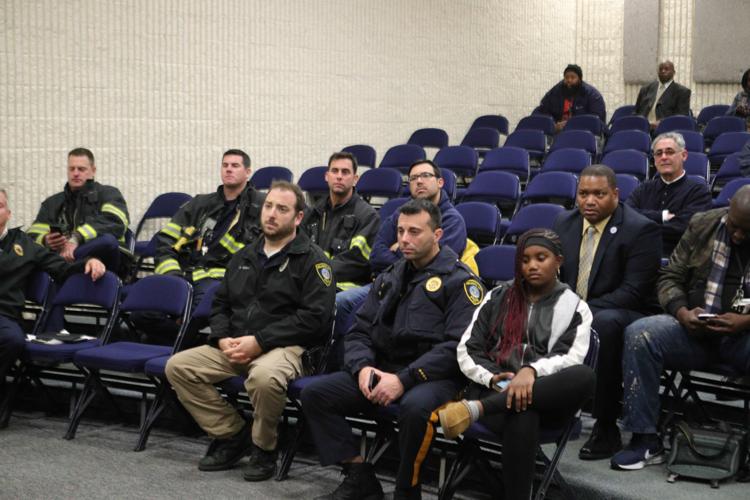 111419_nws_actownhall 393