ATLANTIC CITY — A state takeover of the city that has left local leaders with little power loomed large over a mayoral debate Tuesday night at the Uptown School Complex.
Democratic candidates accused each other of siding with state officials and power brokers and sparred over issues related to the takeover during a 45-minute forum organized by the First Ward Civic Association.
ATLANTIC CITY — There was little disagreement Tuesday among City Council candidates except f…
It didn't take long for the debate to get heated. Democratic Council President Marty Small used his opening statement to attack rival Councilman Frank Gilliam, calling him a "special interests candidate."
Small claimed Gilliam has the support of Democratic South Jersey power broker George Norcross and former Council President Craig Callaway, who went to prison after admitting he took bribes in 2006.
"This election is about who's for Atlantic City and who's against Atlantic City," Small said.
But Gilliam dismissed the comment as mere name-calling and said part of his job as a local official is to build relationships that benefit the city.
"If we're elected officials, and (state) legislators are basically above us, it's our job to go communicate with those people to make sure we bring resources back to the city," Gilliam said. "Not work in silos as if we can handle this problem on our own. Because we can't."
Gilliam later said he met Norcross just once for only "50 seconds" at Wonder Bar last year. "I don't know George Norcross," he added.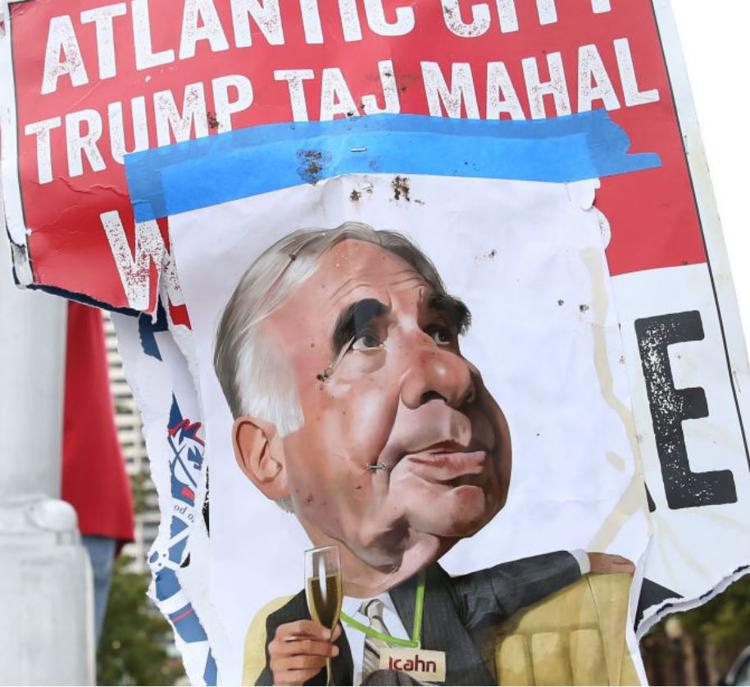 The future of the city Municipal Utilities Authority also sparked a heated discussion.
Gilliam cited his recent votes against dissolving the authority. He said he and his council allies were trying protect the water system from being sold by the state. He later accused Small and his allies of voting in favor of the state.
"If the MUA would have come in as a department, you could be rest assured the MUA would be sold right now," he said.
Small said Gilliam, who supported dissolving the authority when he was council president in 2015, has played politics with his votes. "He voted against it because I was for it," Small said.
The other candidates mostly stayed out of the fray.
Fareed Abdullah, another Democrat and a substitute teacher, talked about unifying the city and luring industries to create jobs and grow the city's tax base.
"It is time for Atlantic City to bring leadership that will relate with the people," he said. "Yes, I've never been elected, but that doesn't mean I'm not qualified to lead. A leader is someone who will bring everyone the table and make sure Atlantic City residents are going to be put to the forefront."
Democrat Jimmy Whitehead, a U.S. Navy veteran, spoke often about bringing the cyber security industry to the city, which he claimed could create 5,000 jobs.
"I'm one of the few candidates that are running that has nothing to do with all the problems that have brought Atlantic City down," he said. "I'm also the only candidate that has solutions to those problems without raising taxes and would also change the paradigm of Atlantic City's economy."
And perennial independent candidate Joseph Polillo, a former city license inspector, criticized City Council for not taking more actions to fight the state takeover.
"They should have voted 9-0 for bankruptcy. They should have voted 9-0 that the state is violating the Sunshine Law. They should have filed federal a lawsuit against the unconstitutional takeover," he said. "You're going to tell me (state officials are) going to make the call over our elected officials? They wouldn't push me over."
Small, Gilliam, Abdullah and Whitehead are facing off in the June 6 Democratic primary. The winner will face Polillo and incumbent Republican Mayor Don Guardian, who did not attend the debate, in the November general election.