The combination of a new moon and astronomically higher than usual tides will mean cars will need to be moved in local shore communities Sunday night. A coastal flood advisory is in effect between 8 p.m. Saturday to 2 a.m. Monday by the National Weather Service.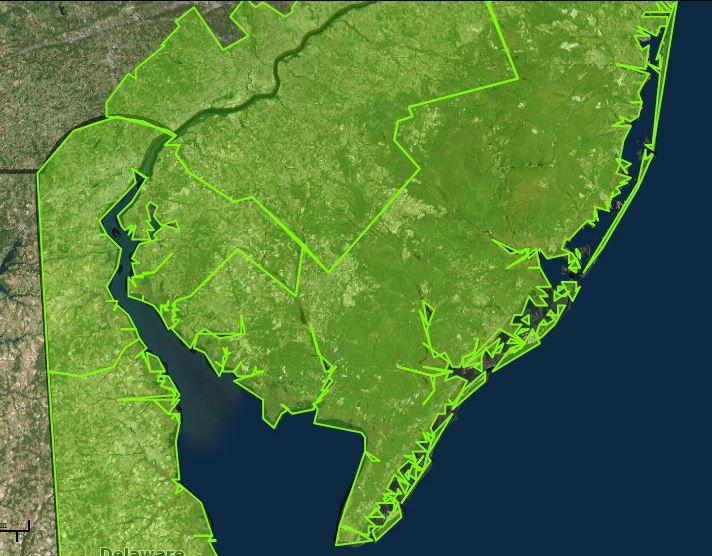 Tide heights will firmly be in the minor category range during the evening high tide. High tide will be between 9 p.m. to 10 p.m. on the Atlantic Ocean waters, occurring later in the Delaware Bay and back bays. You can find your tide time here. 
According to the National Weather Service alert, "up to one foot of saltwater inundation above ground level is possible in low-lying areas near shorelines and tidal waterways." This is enough to bring water onto the first block or two of bayside roadways. This is especially true in Atlantic City, Ventnor, Absecon North Wildwood, Ocean City and Avalon.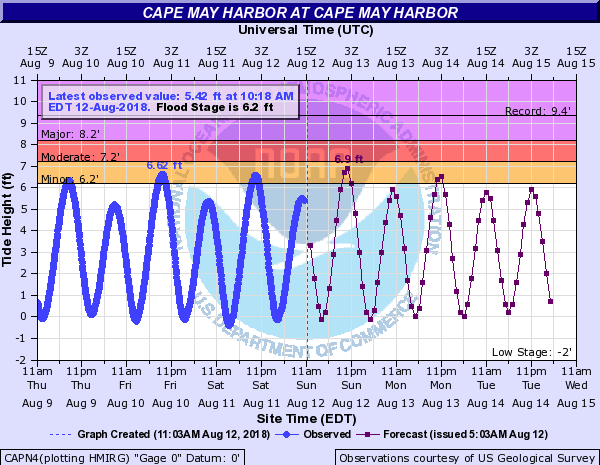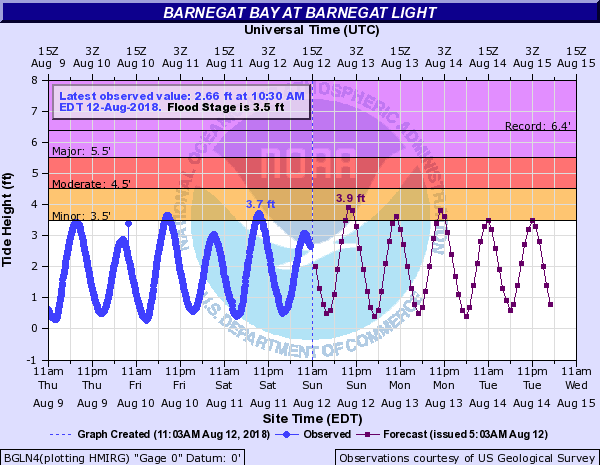 No damage to buildings are structures are expected. However, there is an outside risk that Cape May County does go into moderate flood stage. If this were to occur, water can rise into houses.
Remember, if you see flooded water, turn around, don't drown. 
The reason for the flood stage waters Saturday's new moon. The new moon is at perigee, meaning it is at it's closest approach to the Earth. This causes a bigger tug on the waters, as a result of gravity.
Monday night will also be in minor flood stage. However, it may not be enough to meet the requirements for a coastal flood advisory, which is 0.3 feet above minor flood stage.