ATLANTIC CITY — Police have identified the Pennsylvania man who drowned Monday morning while rescuing his son from the ocean off New Jersey Avenue.
Thanh Bui, 58, of Reading, died at AtlantiCare Regional Medical Center, City Campus, after going into the water to save his 11-year-old son, city police said.
ATLANTIC CITY — A Reading, Pennsylvania, father died Monday morning after rescuing his son f…
About 9:32 a.m., city police, firefighters, beach patrol and EMS responded to the beach for a report of a father going into the ocean to help his drowning son, police said. While officials responded, the 11-year-old, who has not been identified, had made it to the shoreline.
Jim Glorioso Jr. from Amsterdam, New York, a former police officer, saw the father struggling in the water, got a boogie board and went into the ocean, police said, getting to Bui after he had gone under and trying to pull him onto the boogie board.
City Beach Patrol Chief Steve Downey was the first responder to get to Glorioso and Bui, followed by members of the fire department, police said. The beach patrol was off-duty at the time, but immediately responded from a nearby beach tent.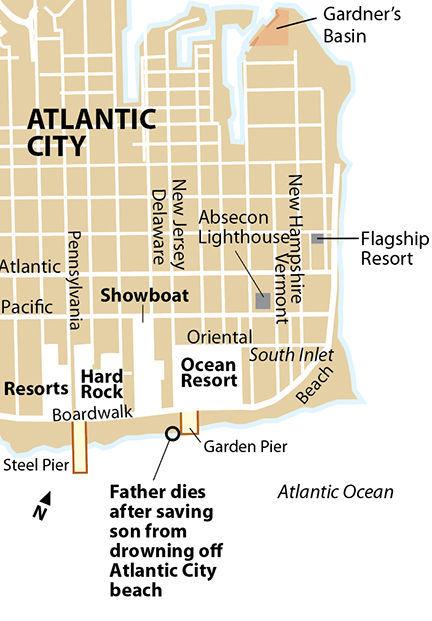 Both men were brought to shore, but Bui was unresponsive and firefighters immediately began performing CPR, police said. The child was also taken to AtlantiCare for treatment, police said.