MAYS LANDING — An 18-year-old Egg Harbor Township man who fatally shot his friend in January with a gun he put together from parts ordered online will have his case heard in adult court.
Ernesto Contreras Jimenez is charged with aggravated manslaughter in the January shooting of Alejandro Gonzalez-Santos Jr., 16, of Egg Harbor Township.
Steve Feldman, Jimenez's attorney, said his client has been at the Harborfields Juvenile Detention Center since a family court judge ruled last week his case should be heard in adult court.
Jimenez was released with stipulations Monday by Atlantic County Superior Court Judge Bernard DeLury after a detention hearing where it was revealed his case was waived from juvenile court.
Feldman said that under the rules of his release, Jimenez was ordered to wear a monitoring bracelet, is restricted to a curfew and cannot contact any witnesses. He said DeLury also ordered Jimenez to get a job.
According to statements heard in court Monday, Jimenez was "playing around" with a 9mm Glock pistol he had brought to his friend's house Friday, Jan. 26. Arguing for Jimenez's detention, Atlantic County Assistant Prosecutor Rick McKelvey said although Jimenez removed the magazine from the weapon, he did not inspect the chamber, where a round was loaded, before he placed the gun to Gonzalez-Santos' temple.
McKelvey said another person in the room warned Jimenez there could be a round in the chamber, but he pulled the trigger anyway. McKelvey said this was not "a mere accident" but rather "extreme indifference to the value of human life."
Feldman argued it was negligence, not recklessness, that killed Gonzalez-Santos. He said witness statements from two of the four friends in the room that night show things happened very quickly. One witness called it "the quickest five seconds of his life," Feldman said.
"They were just playing around, talking about going to the mall as they always did," he said.
Feldman said Jimenez has no training in weapons, which may have been why he did not consider emptying the chamber.
"There was no hiding of the gun. He threw it down, it was on the bed," Feldman said. "This was a terrible accident."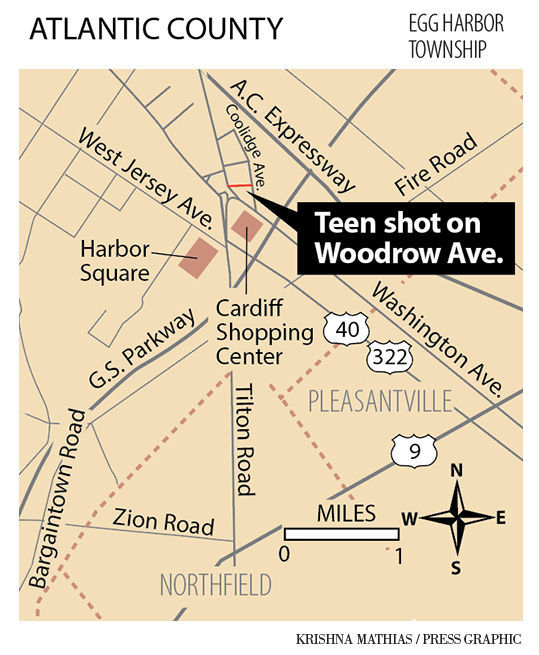 Jimenez and Gonzalez-Santos were students at Egg Harbor Township High School when the shooting occurred on Woodrow Avenue. Jimenez, who was 17 at the time, was charged as a juvenile with aggravated manslaughter and possession of a weapon for an unlawful purpose. He was released from Harborfields after a brief initial detention and was able to graduate from high school, Feldman said in court Monday.
Feldman said Jimenez had plans to enter the Marines and was an above-average student until "he stupidly decided to buy a gun over the internet."
Jimenez will have his next court appearance, a pre-indictment conference, in October.