Saturday will not be a washout but torrential downpours are likely at times. Therefore, the National Weather Service has issued a flash flood watch for all of South Jersey, except for Cape May County until 1 a.m. on Sunday.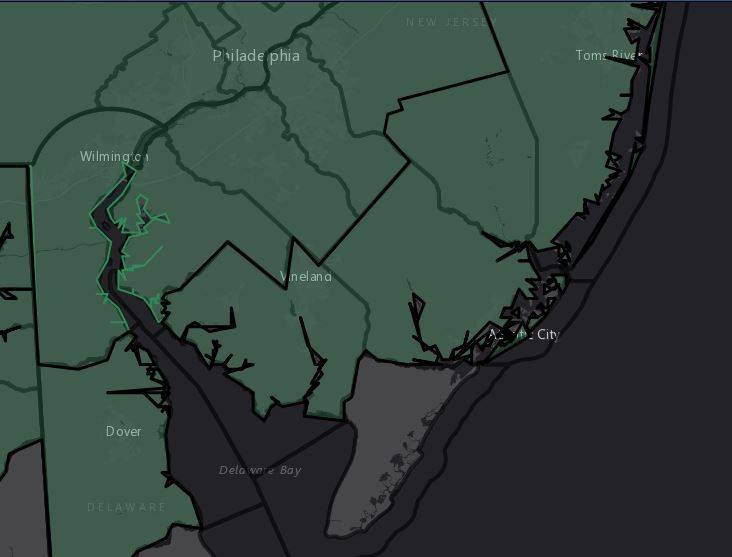 A flash flood watch is put into effect when life-threatening heavy rain is possible. The region is in between a station front in Virginia and one in the far northern reaches in the state as of Saturday morning. Waves of low pressure will ride over it throughout the weekend, bringing rounds of showers and storms. 
Rainfall amounts, on average, will be between 0.50 to 1.00 inches. However, there will be a few pockets that see more. Those places are the concerning ones. Mays Landing recorded about an inch of rainfall in under an hour during the late morning. Rainfall rates over 1 inch per hour can bring flooding in urban and coastal communities, which are very built up. With hundreds of thousands of people at the shore on this August weekend, the potential for flooding issues are only higher.
According to Floodsafety.com, flash flooding is the leading cause of weather related deaths …
Sunday may see the flash flood watch extended as well, with similar conditions to Saturday. 
One of the highlights of the meteor shower calendar will happen over the weekend.
The combination of a new moon and astronomically higher than usual tides will mean cars will…