The week started rough. Up to 3 inches of rain, road closings from coastal flooding and gusty winds tore through South Jersey on Monday. However, we can take solace in the fact that mostly quiet weather will take us through the rest of the week.
There is more on Monday's storm in the A section. Very isolated damage occurred in the area during the morning. Downed wires were reported in Little Egg Harbor and Eagleswood townships with road closings on Texas and Fairmount avenues in Atlantic City (conveniently, right during our Facebook Live on Monday morning).
We are mostly sunny Tuesday morning. However, a large mass of low clouds that stretches from Maryland to Indiana will turn our sky from blue to gray Tuesday afternoon. With a cold pool of air aloft, strong heating of the sun and a piece of energy swinging through, isolated pop-up showers are expected between 3 p.m. to 8 p.m.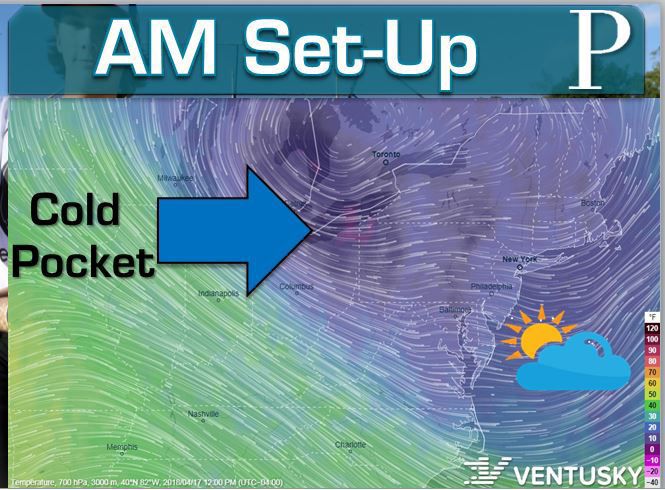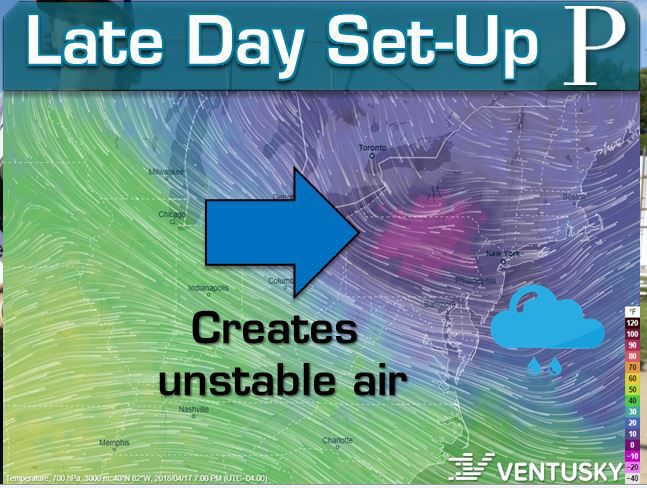 The rain may be locally heavy. However, given their sporadic nature and the fact that they should mainly be north of the Atlantic City Expressway, I would play the cancellations of any outdoor work or events by ear until the rain arrives (to which you will be updated on, of course)
Tuesday night will be a little chilly as we get into a mainly clear sky. Low temperature will range from around freezing in the Pine Barrens to the upper 30s at the Jersey Shore. Gusts to 30 mph are expected before midnight before settling down. Still, wind chills around 30 are likely Wednesday morning. Hey, it's still April, it can happen.
Wednesday will have a west wind under a mostly sunny sky. With a high in the upper 50s, we are pretty much on target for this time of year.
Thursday will almost be the same. Temperatures will be in the low 60s. There will be sun, but the risk remains for a couple of showers. Similar to Tuesday, I wouldn't cancel any outdoor plans. In fact, more than 80 percent of the day will be dry, especially during the afternoon.
We then will end another week on a sunny note. Hopefully, we can carry this over into the summer. Unlike last week's version, we will be around 60 degrees, instead of 80. With the strong April sun, though, you may even be able to go jacket- or sweater-free!
Saturday and Sunday will likely be exactly the same as Friday. We can thank high pressure for that. Smooth sailing for sure.