"The Last Dance" documentary on Michael Jordan and the Chicago Bulls filled a void for many sports fans during the COVID-19 pandemic over the past five weeks.
For Philadelphia Phillies outfielder and 2007 Lower Cape May Regional graduate Matt Szczur, it served as an inspiration.
In addition to his athletic talents, Szczur is an accomplished painter.
Each week after the documentary was shown, Szczur painted pictures of Jordan, depicting iconic moments from Jordan's career.
"As far as painting, I just feel like I wanted to do something that was (trending)," he said. "Everybody was (talking) about Michael Jordan and 'The Last Dance.' I've been having so much fun painting him. The majority of paintings I have done of him are all action shots, dunks that I've seen. I haven't seen them live. But I've rewatched them."
"The Last Dance" has given fans who were too young to see Jordan play, insight into the basketball star's career. Szczur was 9 when Jordan won his final NBA title in 1998.
"It's his competitiveness for sure," said Szczur, 30, when asked about what impressed him most about Jordan. "Those are the type of guys you want to play with. They're going to try to get the best out of you. They're going to make you the best you can be."
Szczur can identify with "The Last Dance" documentary in more ways than just one.
He knows what it's like to win a world championship in Chicago.
He played for the 2016 Cubs team that won the World Series. "The Last Dance" showed Jordan and the Bulls celebrating their titles on stage before fans in Chicago's Grant Park. Szczur stood on that same stage in 2016.
"It hits home with you being a part of that World Series team," he said. "I haven't experienced six championships, but I was there to experience one. I couldn't imagine it doing it six times, but it was definitely a cool feeling for sure. It was great watching it."
This has been an eventful 2020 for Szczur.
He and his wife, Natalie, had their first child. Matthew Jr. was born an. 1 at Shore Regional Medical Center in Somers Point and was that hospital's first baby of the decade. Szczur has spent the quarantine with his family in his Cape May home.
"It's honestly been really good," Szczur said. "It's time I wouldn't have had (with my family) if I was playing. I'm making the most of it and taking advantage of every second I have to be with them."
Szczur said he spends the majority of his days just watching his son.
"He's been rolling over from his back to his belly," Szczur said. "He's trying to crawl. It's been too fun to watch. The simple things we enjoy."
Szczur is well known for his charity work, and that has continued through the pandemic. He raised $2,000 for local food banks through the sale of Stay Home Szcz The Day apparel.
And Szczur has continued to promote bone marrow donor awareness through the Matt Szczur Foundation. In 2009, while a football and baseball standout at Villanova University, Szczur donated bone marrow to a leukemia patient he had never met.
Szczur noted that while at home, people can easily take the test to join the bone marrow registry.
"It's super easy to do," he said. "They send you a kit. It's a couple of cheek swabs, and you send the kit back."
As for baseball, Szczur is working out and waiting for the sport to return. He hits three times a week.
"I feel like I'm pretty good where I'm at now," he said of his condition. "I feel like when we figure out what's going to happen, they're going to give us a two- to three-week heads up on when we're going to be back. We'll have time to ramp it up on our own."
The former Cubs and San Diego Padres outfielder spent last season with Arizona's triple-A affiliate in Reno, Nevada. An oblique injury limited him to 44 games, but he hit .322 with eight home runs and 28 RBIs for the Aces.
Szczur signed a minor league contract with the Phillies in the offseason, but a hamstring injury limited him to just one spring training at-bat.
The time off has also given Szczur a chance to get healthy.
"Whenever (the season resumes) or whenever they figure things out, I'm sure everybody is going to be ready," Szczur said. "I feel like safety is key, and that's what we're waiting for. Everybody is champing at the bit trying to get back out there. Everybody wants to play."
Matt Szczur
-- HIDE VERTICAL GALLERY ASSET TITLES --
Matthew Szczur Jr. first baby of 2020 at Shore Regional Medical Center
Matt Szczur headshot 2019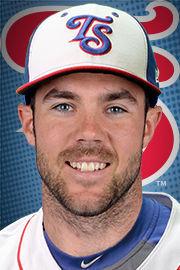 Lower Middle Football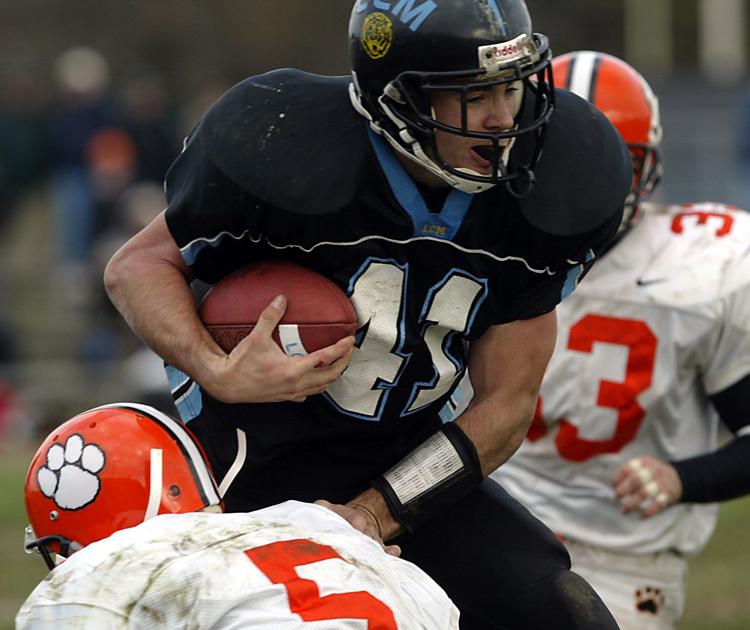 Matt Szczur, Lower Cape May Regional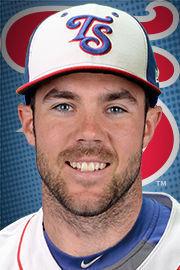 Padres 2018 Baseball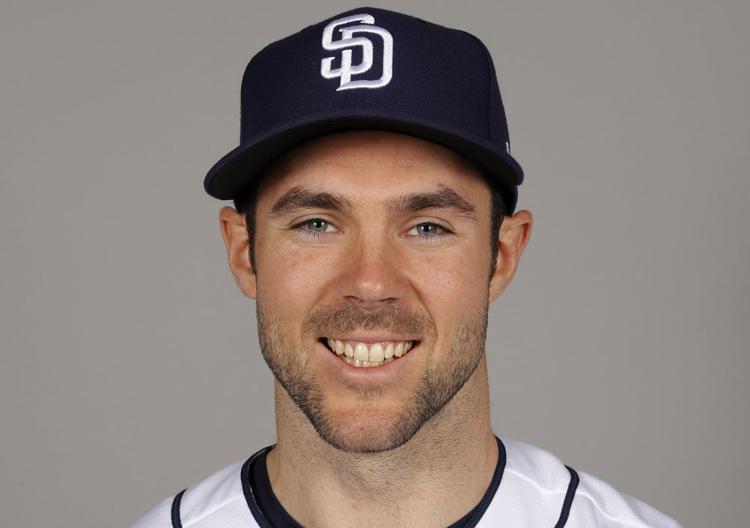 CATHOLIC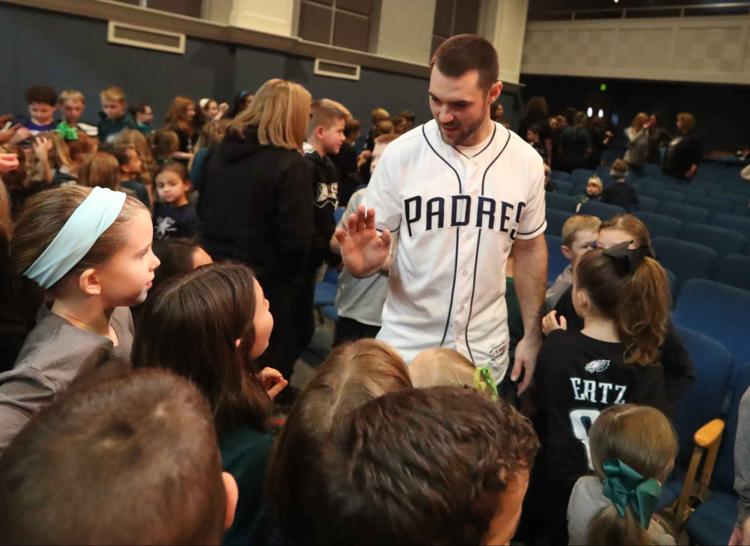 CATHOLIC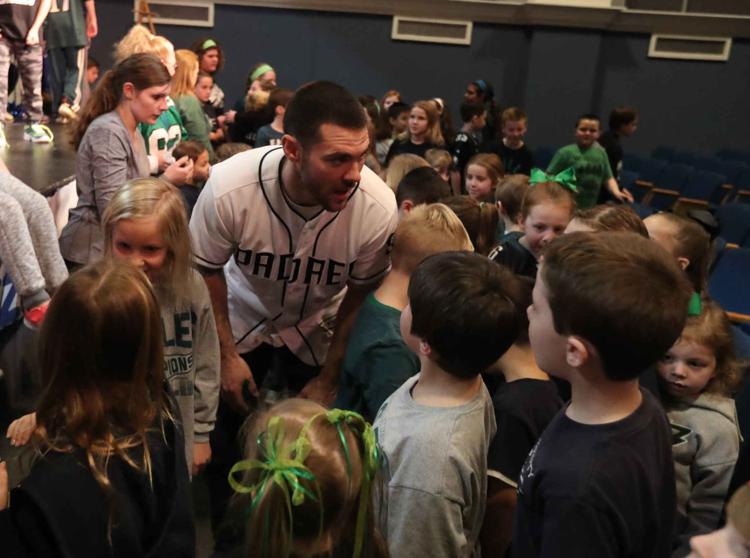 CATHOLIC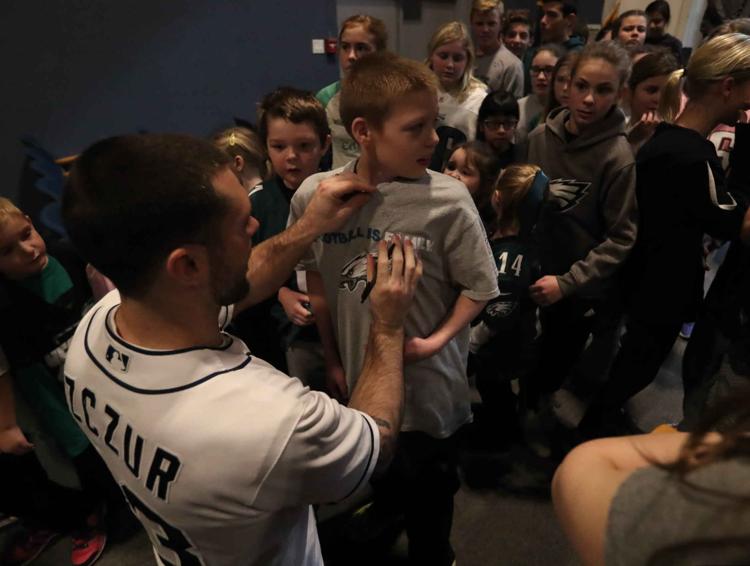 CATHOLIC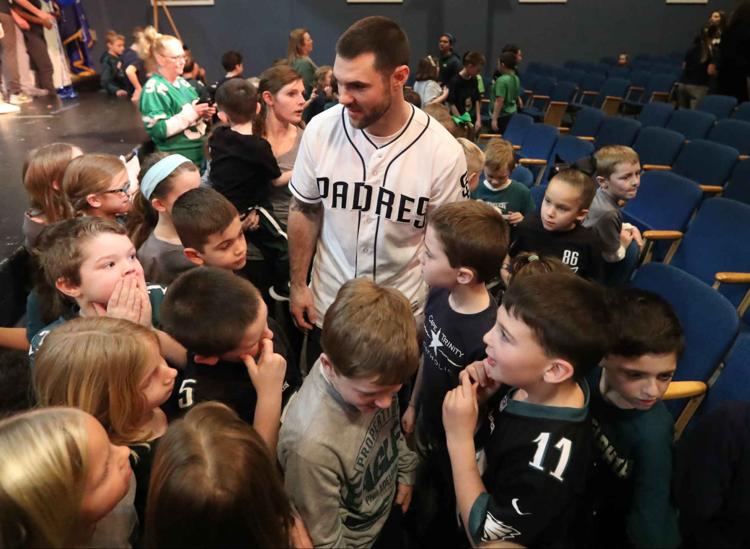 CATHOLIC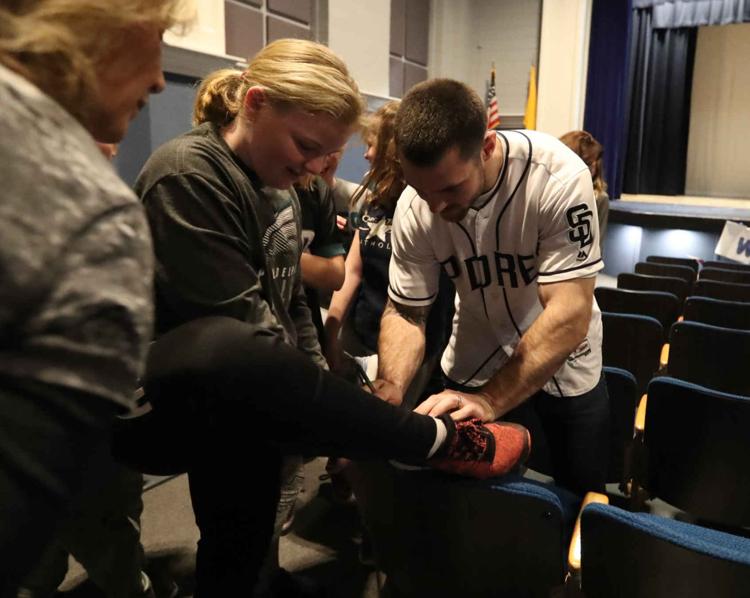 CATHOLIC
CATHOLIC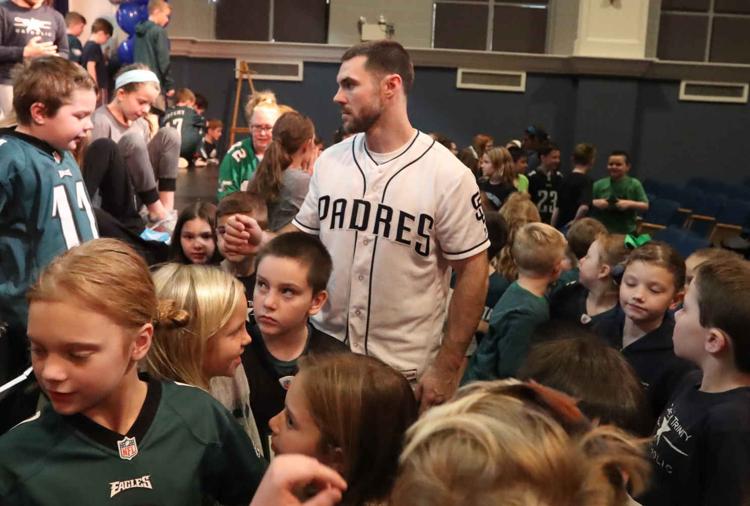 CATHOLIC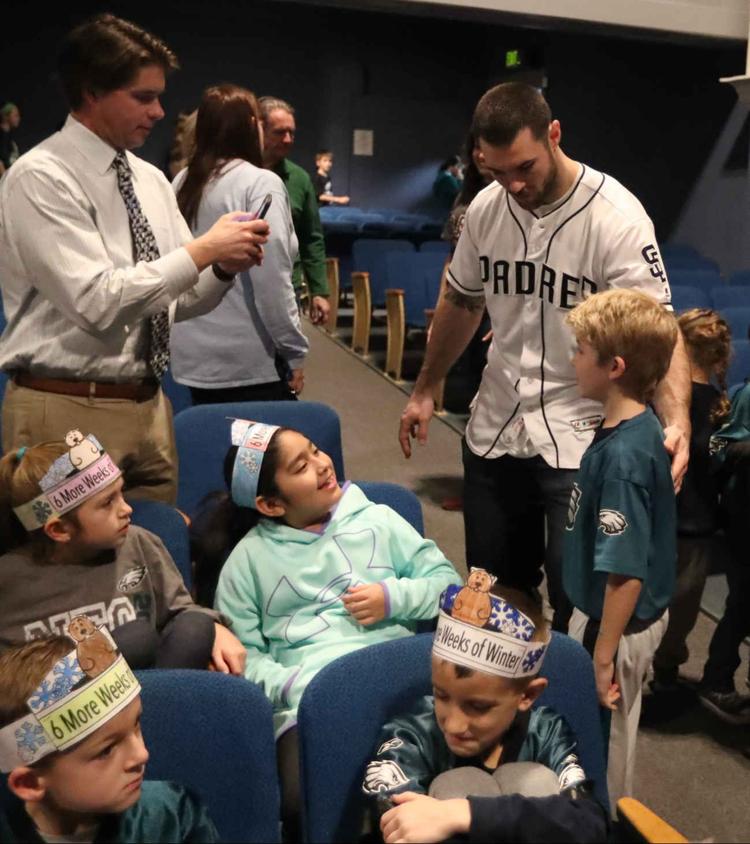 CATHOLIC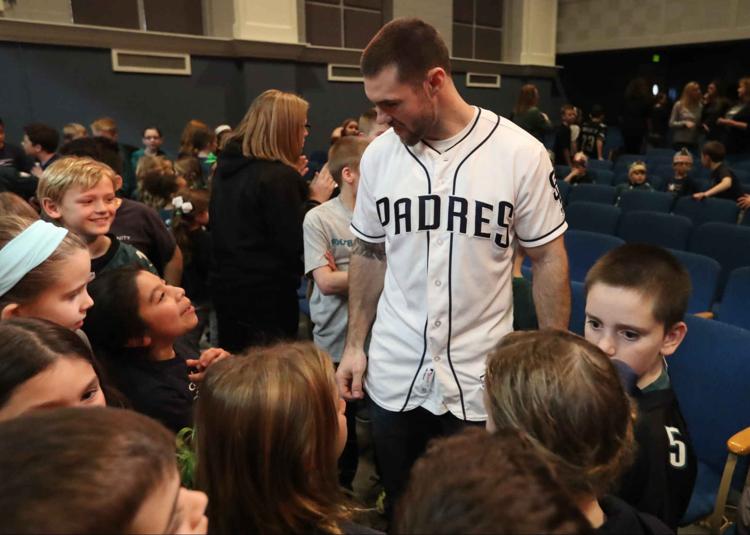 CATHOLIC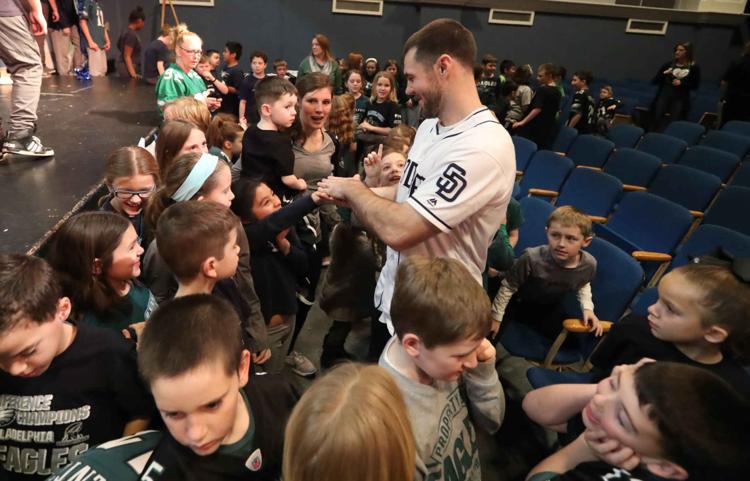 CATHOLIC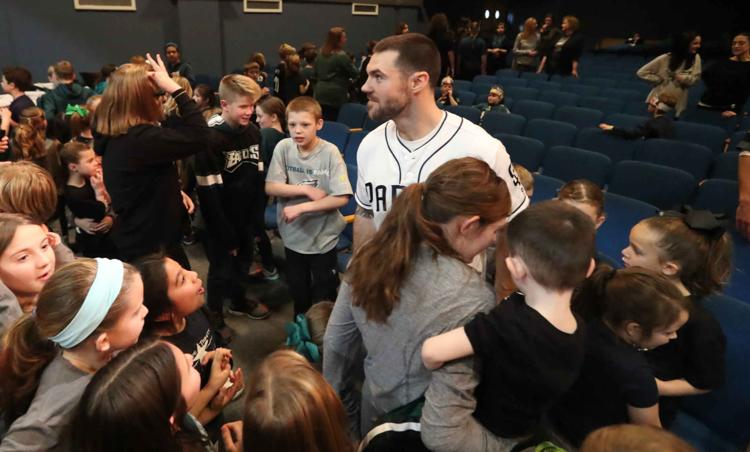 CATHOLIC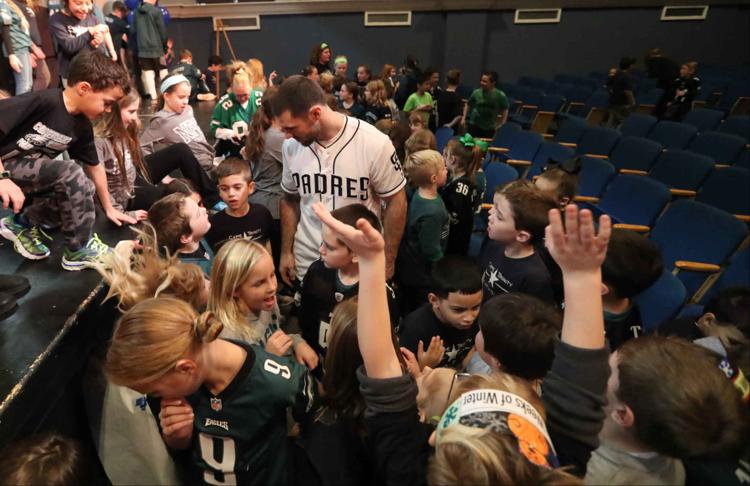 CATHOLIC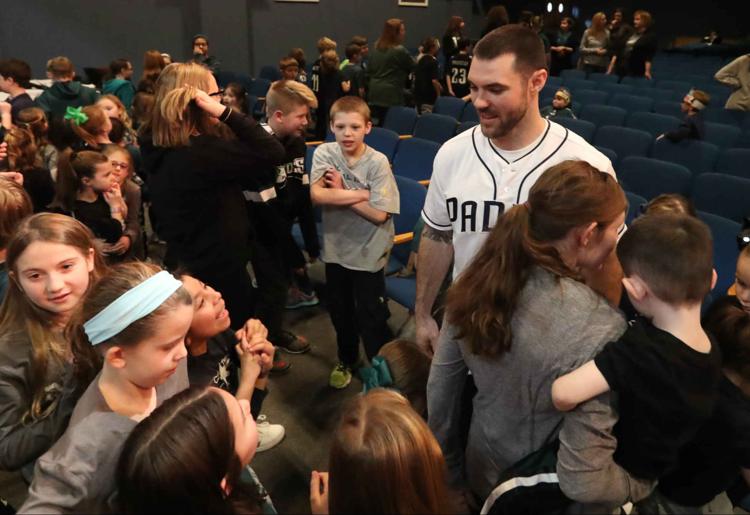 Matt Szczur
CATHOLIC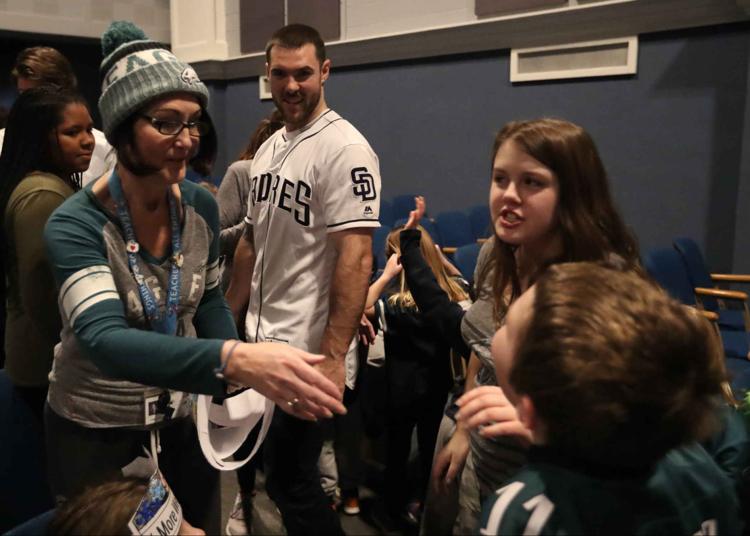 CATHOLIC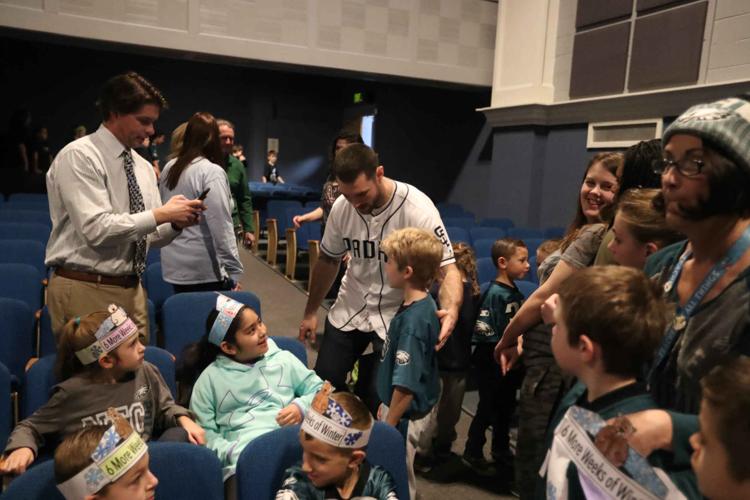 CATHOLIC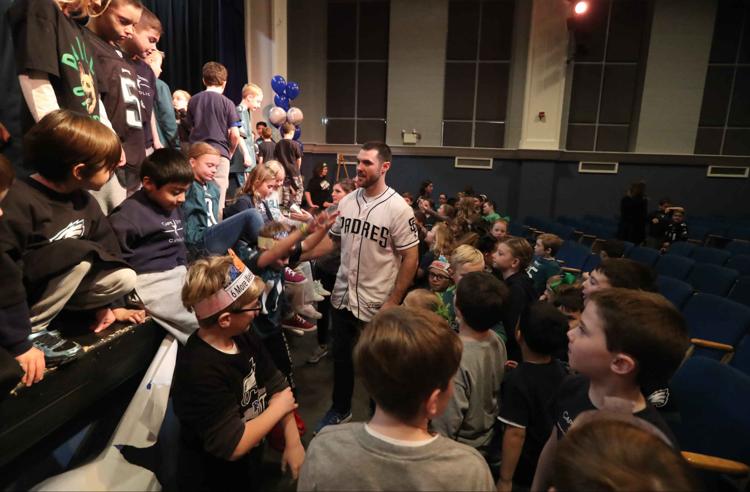 CATHOLIC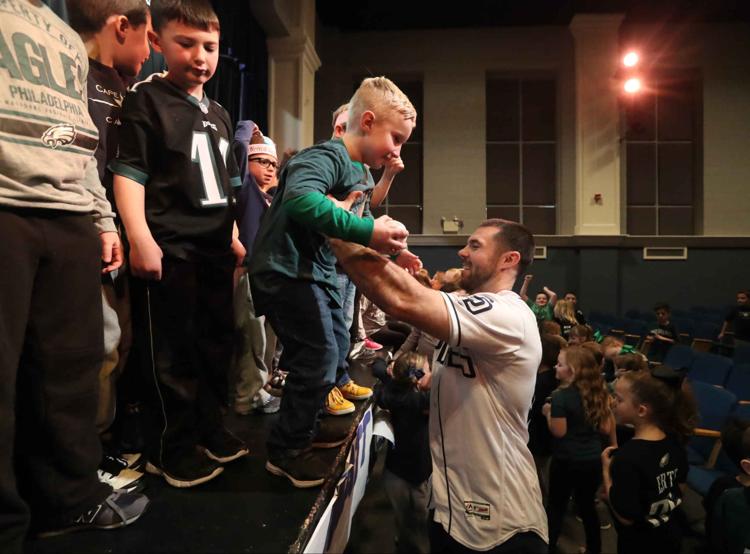 CATHOLIC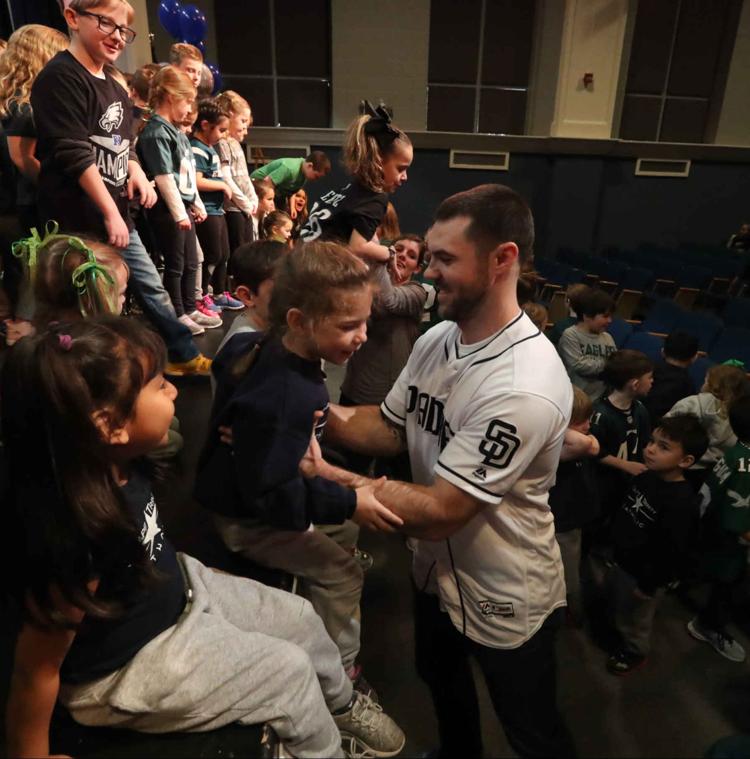 CATHOLIC
CATHOLIC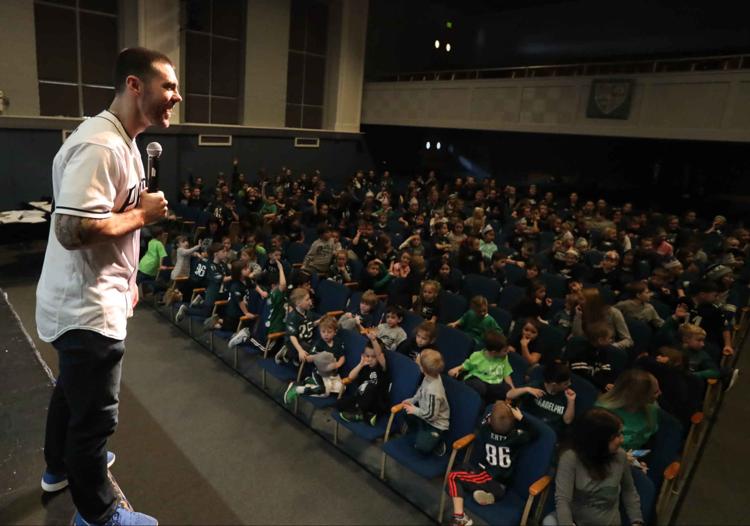 CATHOLIC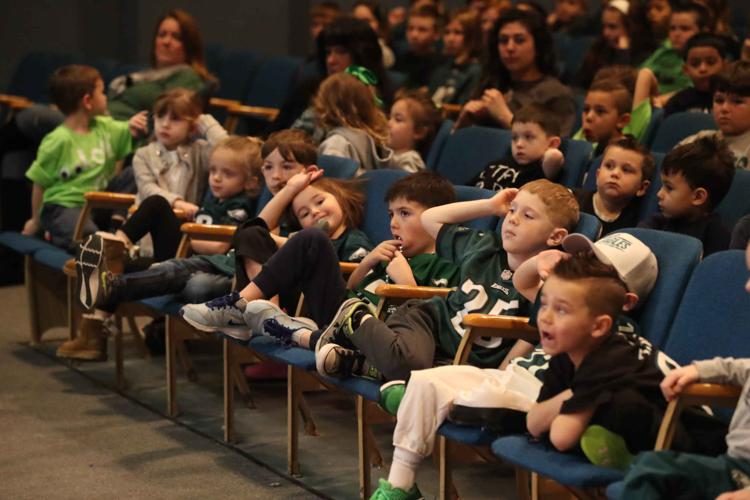 CATHOLIC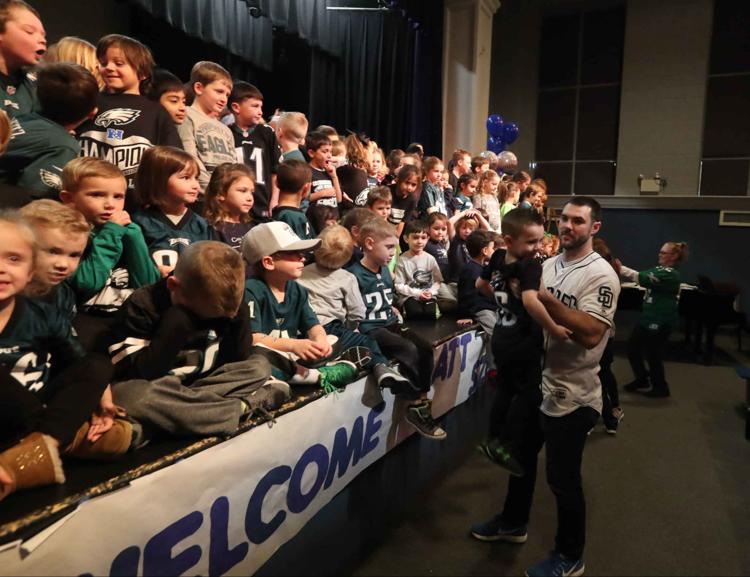 CATHOLIC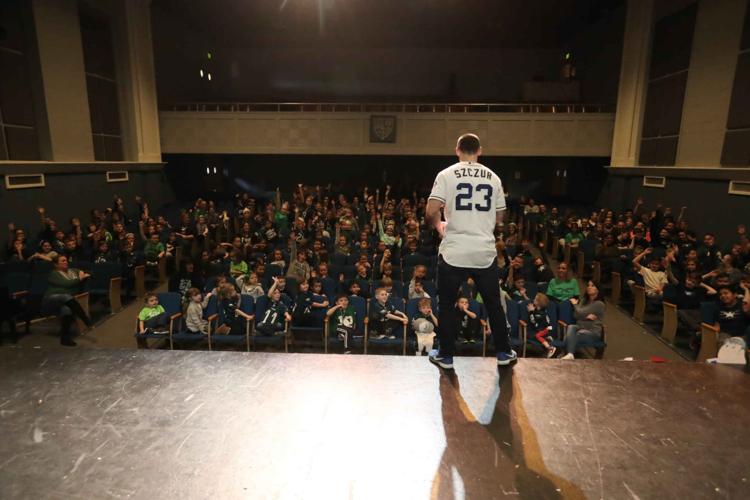 CATHOLIC
CATHOLIC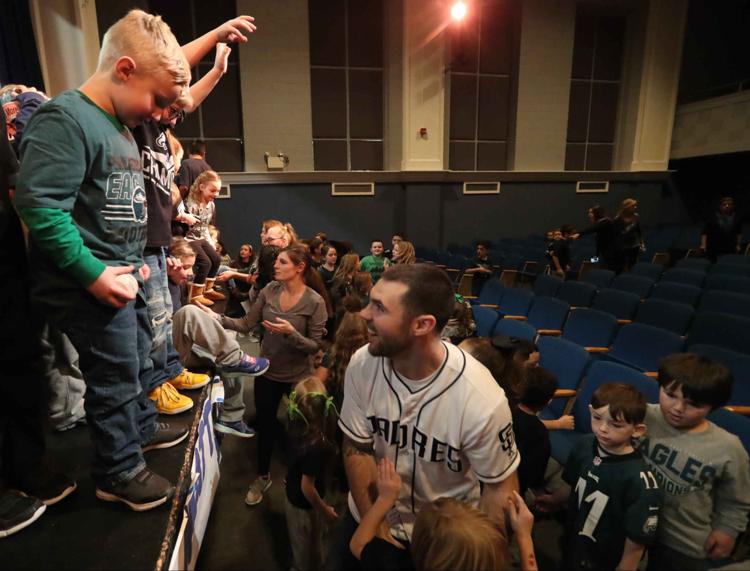 CATHOLIC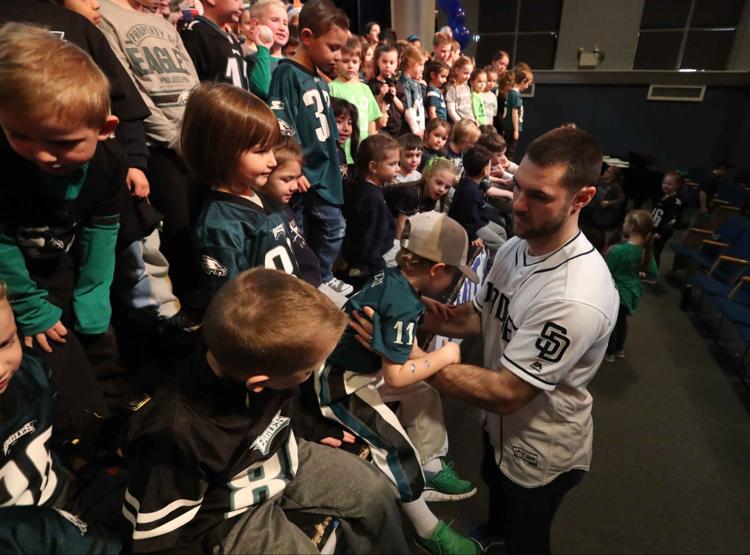 CATHOLIC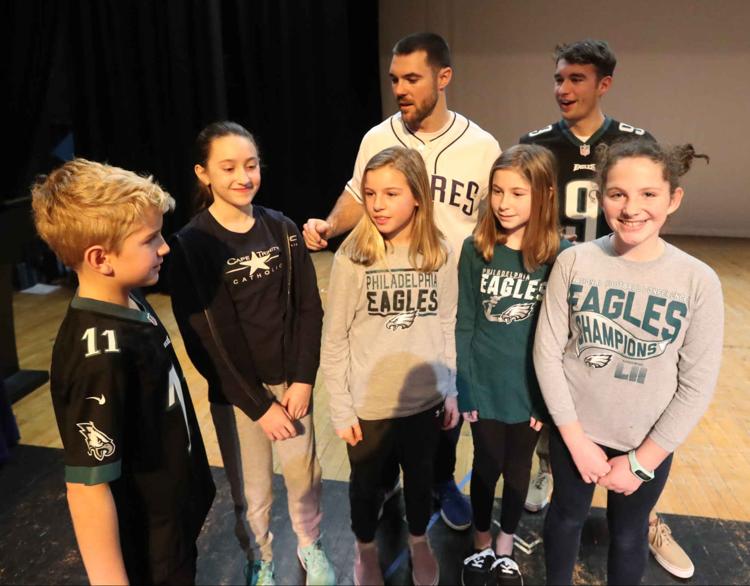 CATHOLIC
CATHOLIC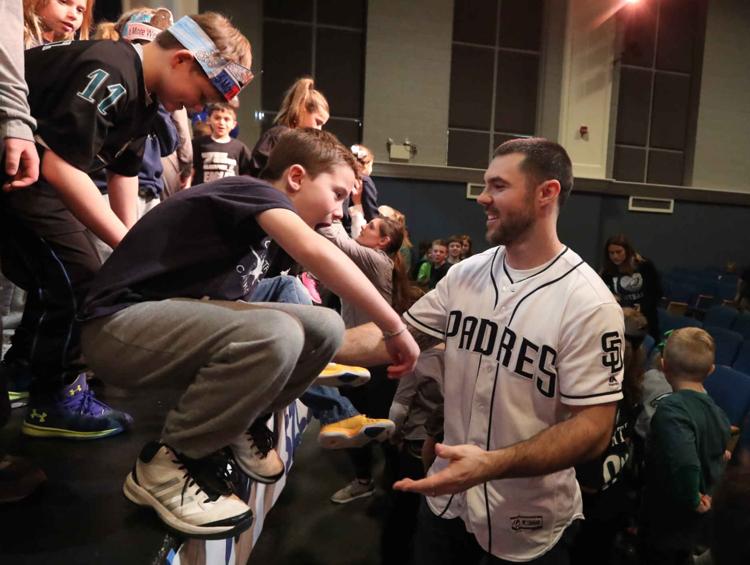 CATHOLIC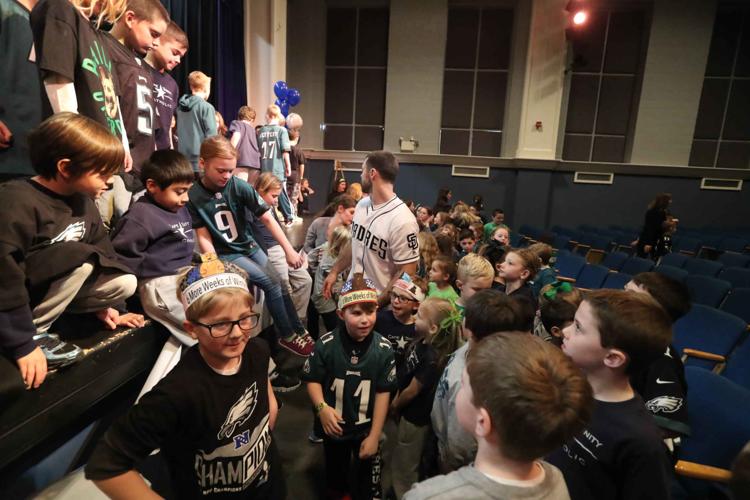 CATHOLIC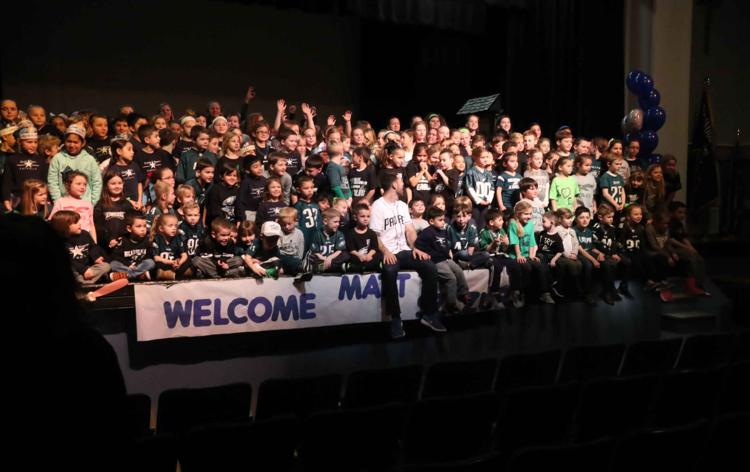 CATHOLIC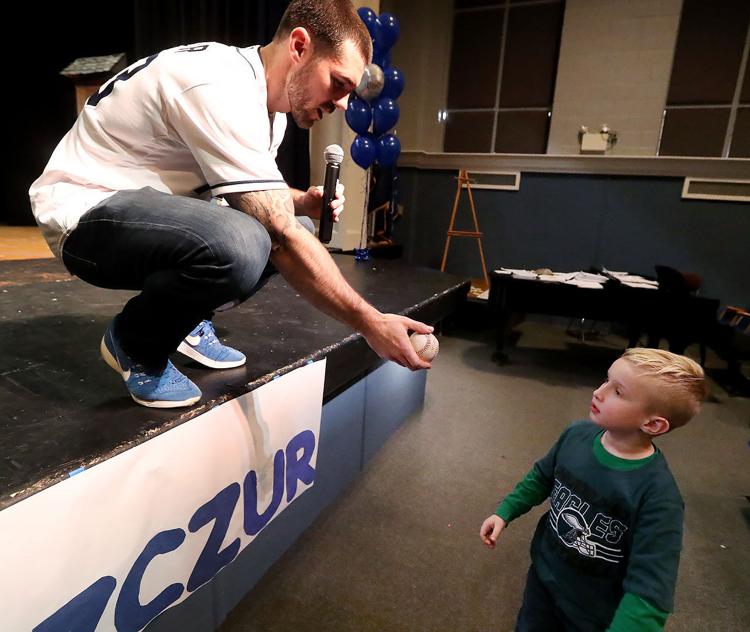 CATHOLIC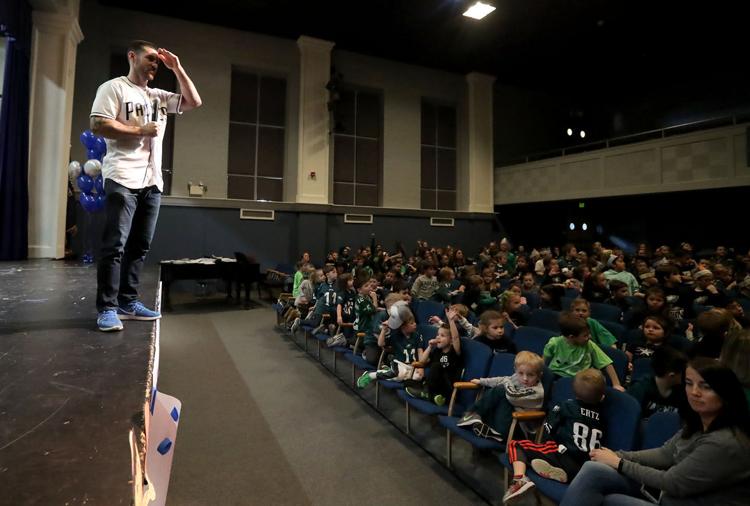 CATHOLIC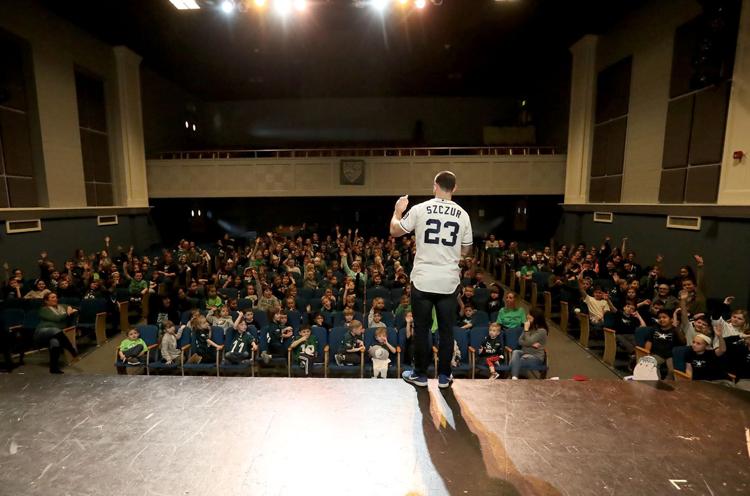 CATHOLIC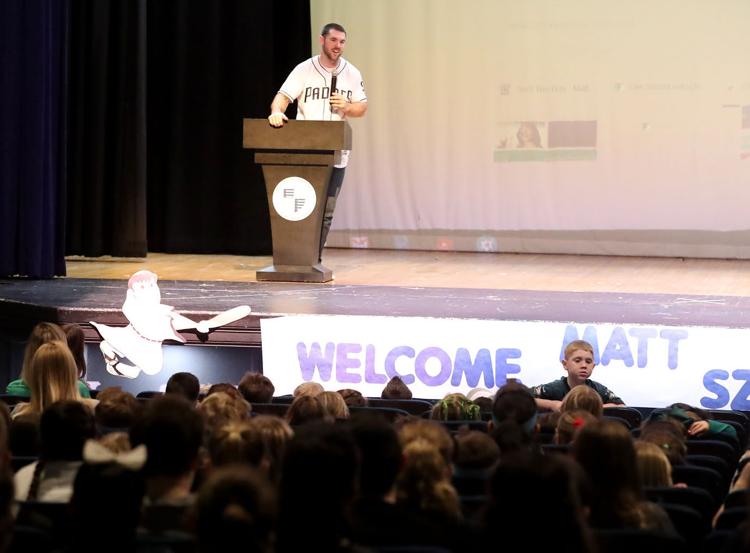 CATHOLIC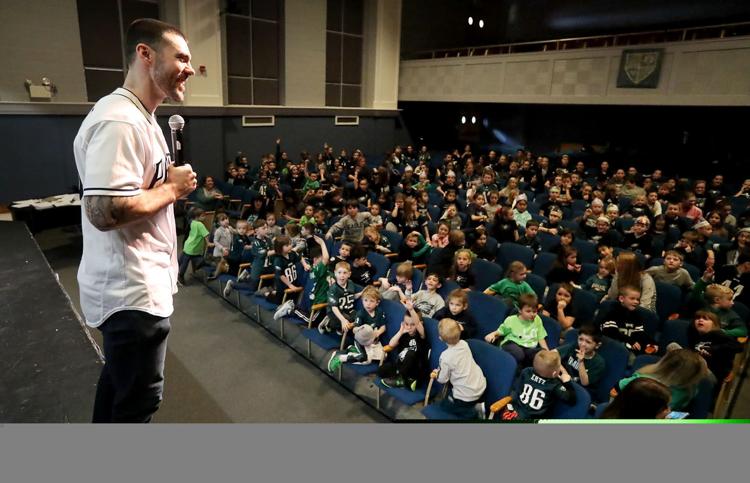 painting
Lower Middle Football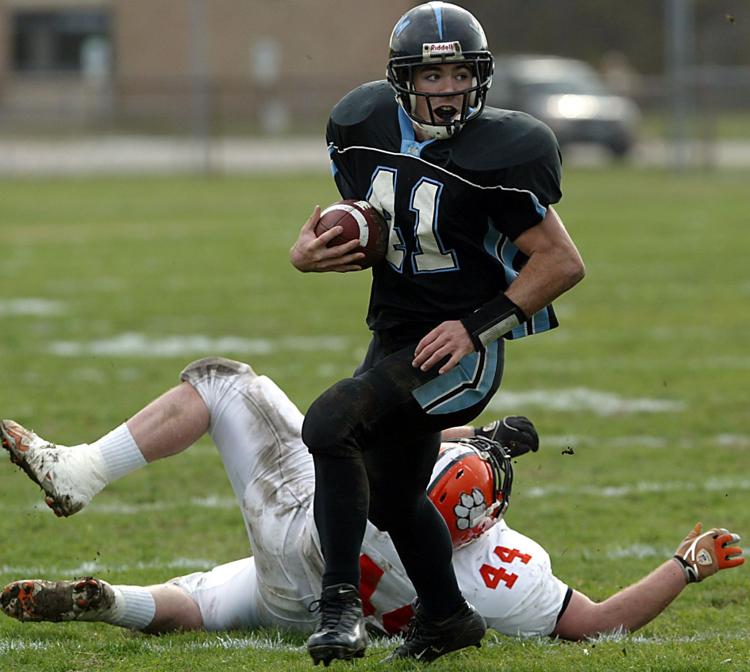 Matt Szczur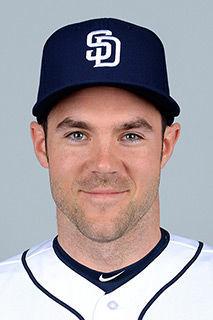 694725069_RVa_CHC_242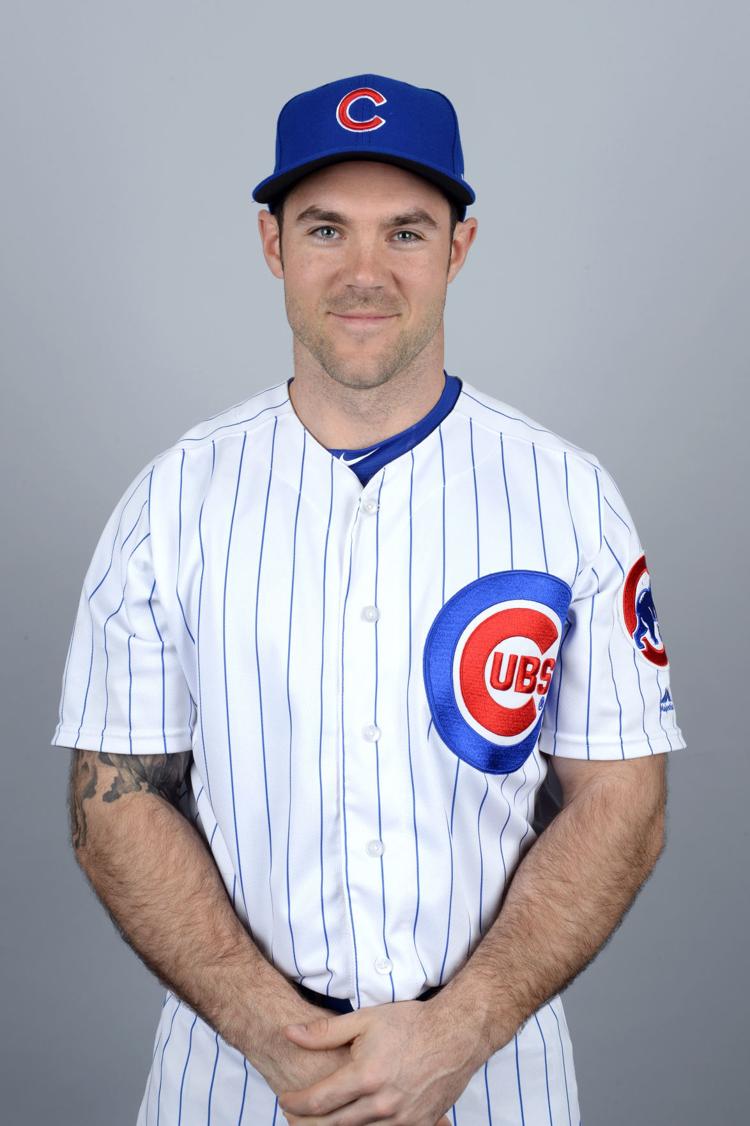 Matt Szczur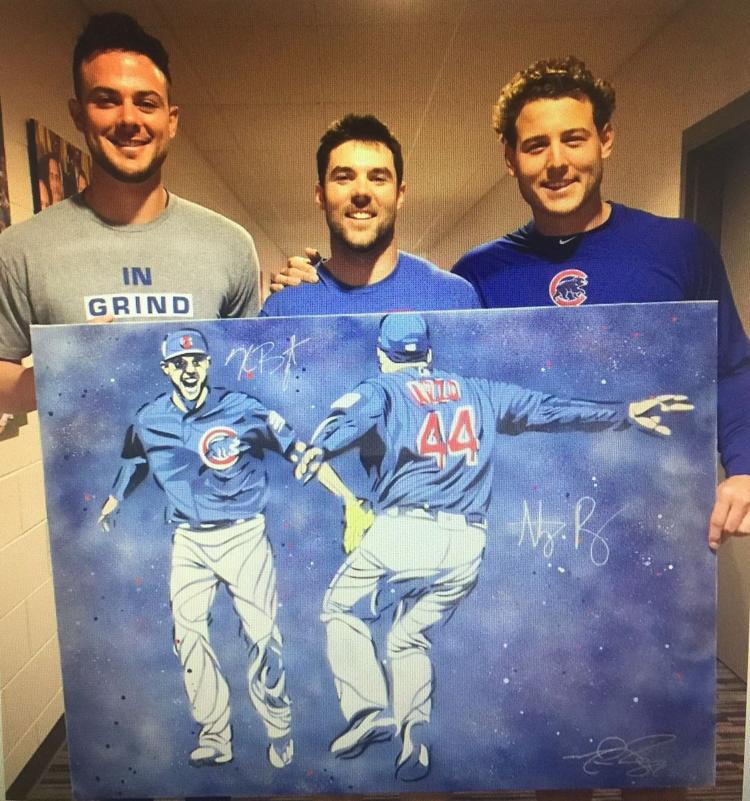 Cubs Spring Baseball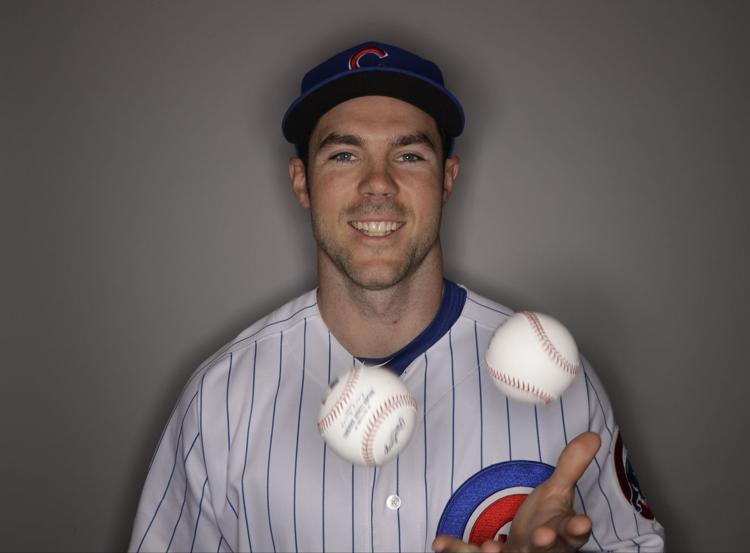 matt szczur art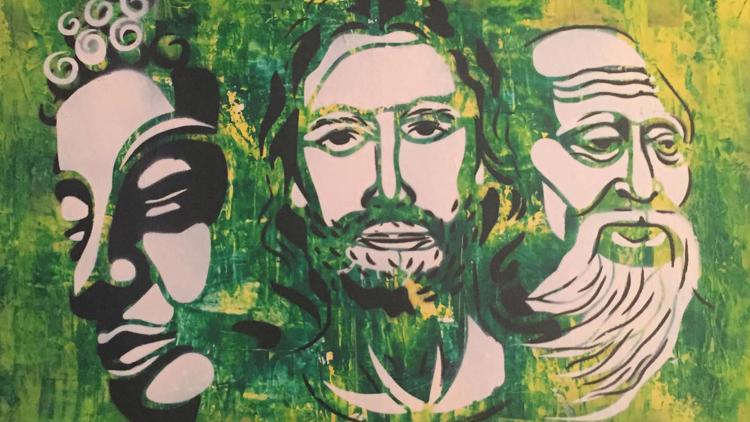 matt szczur art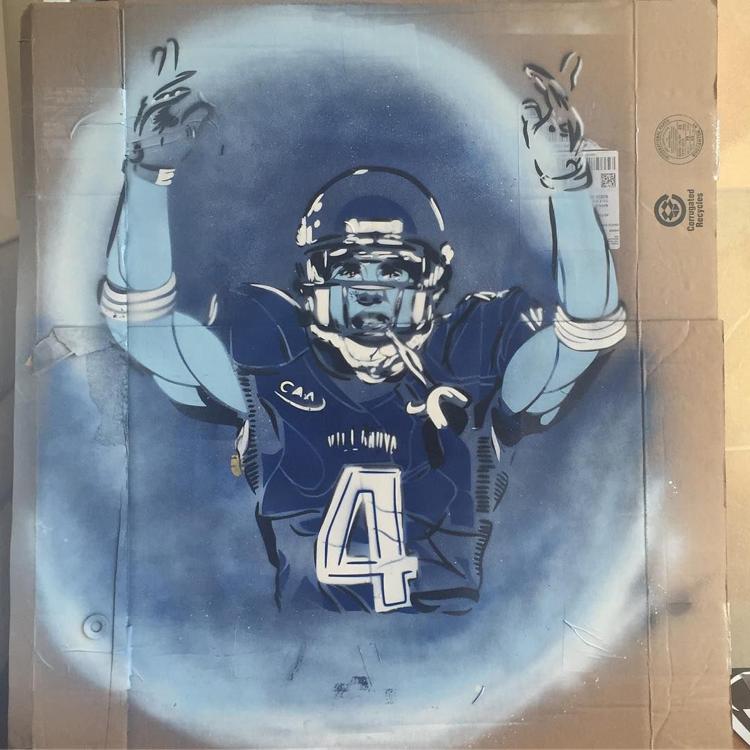 Matt Szczur head shot 2017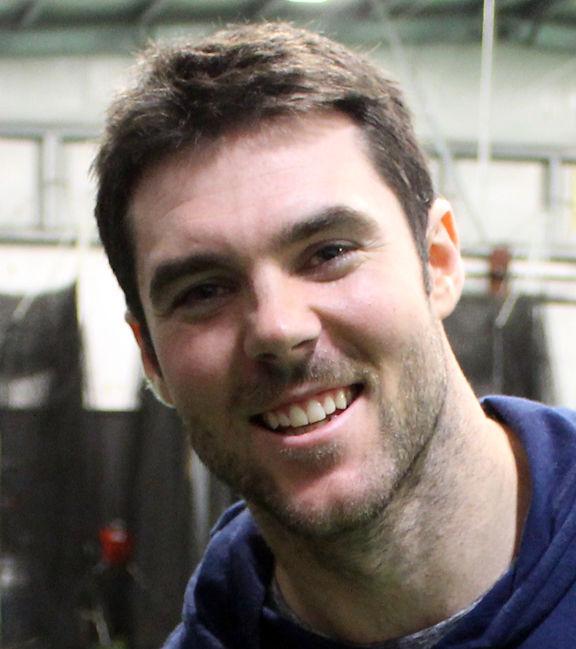 Matt Szczur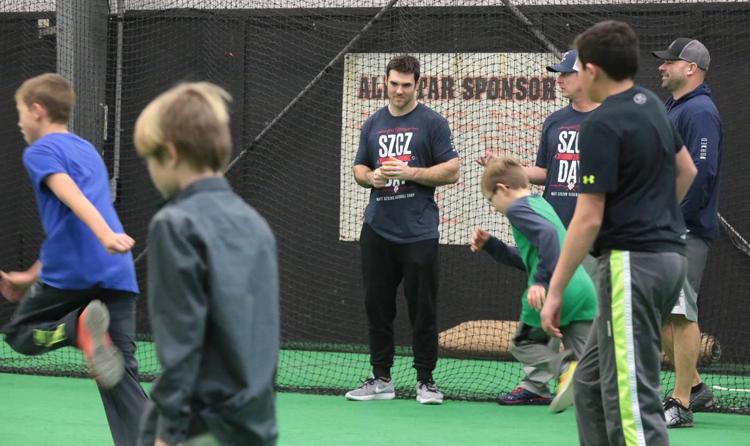 Matt Szczur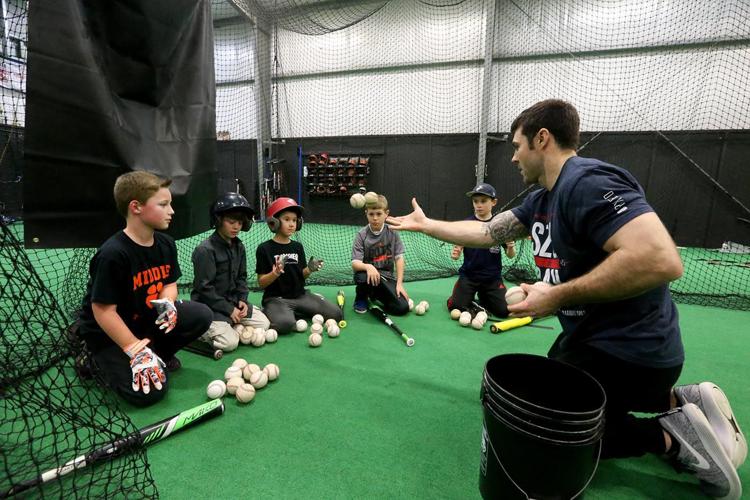 Matt Szczur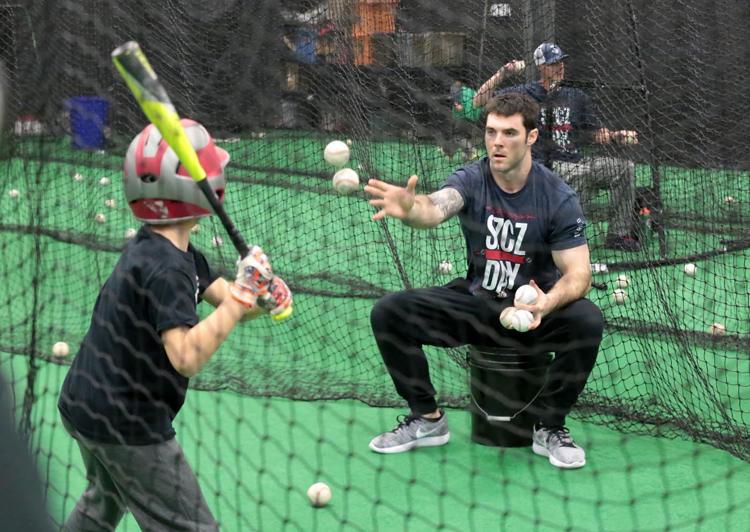 Matt Szczur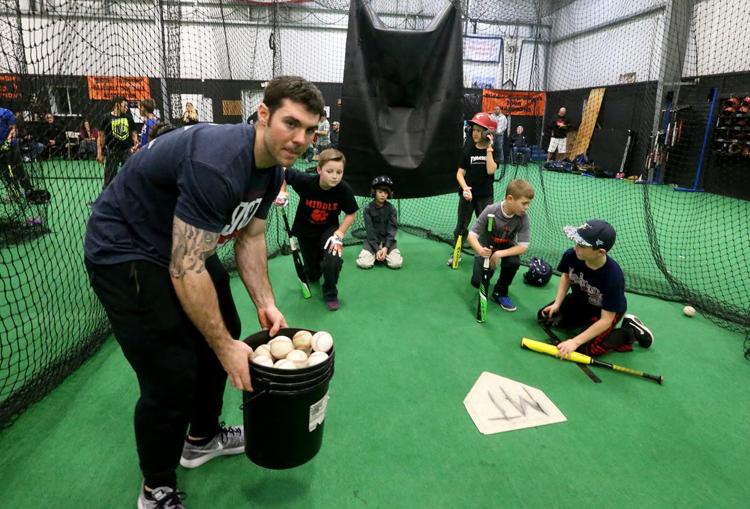 Matt Szczur
Matt Szczur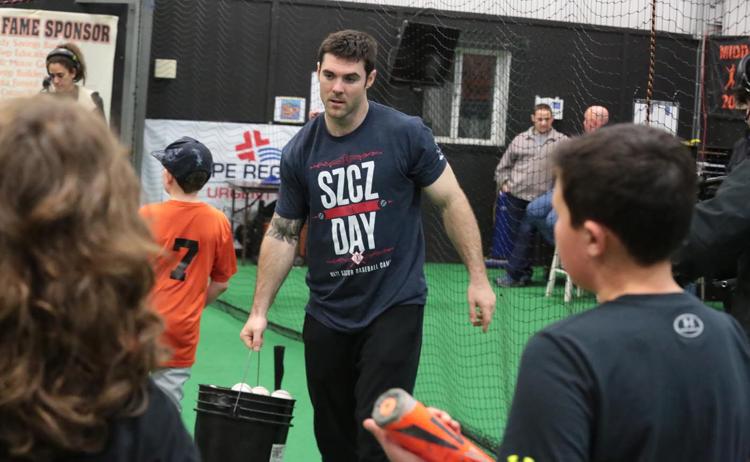 Matt Szczur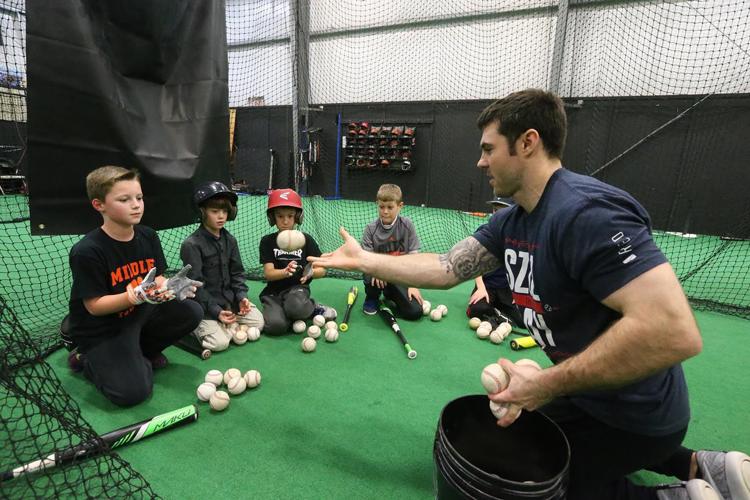 Matt Szczur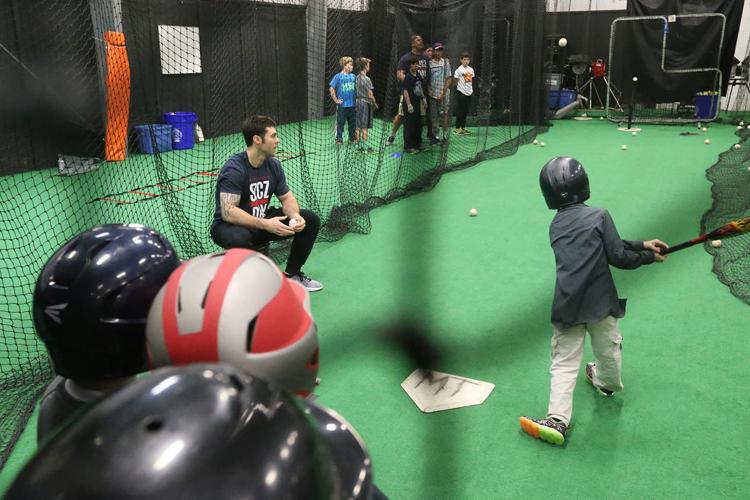 Matt Szczur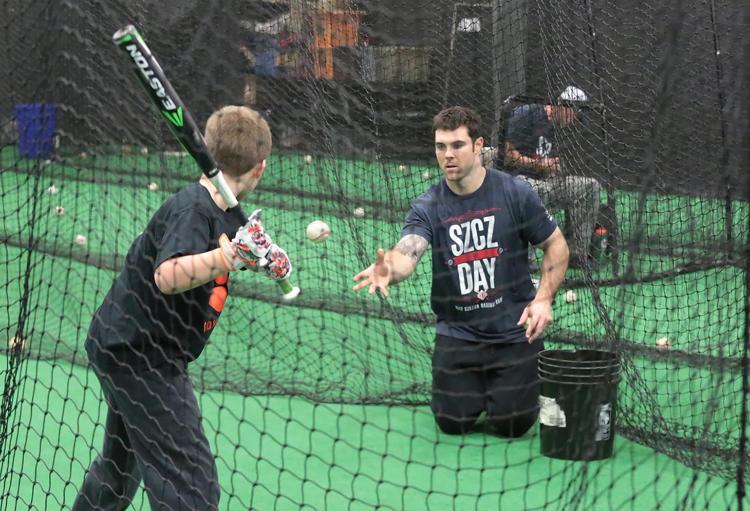 Matt Szczur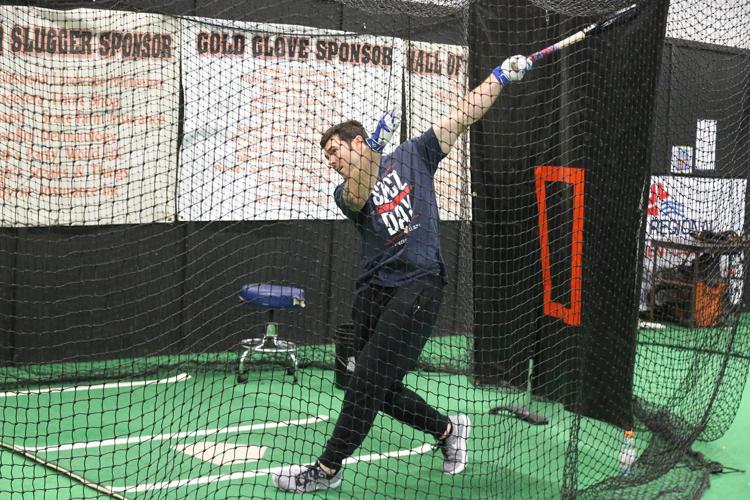 Matt Szczur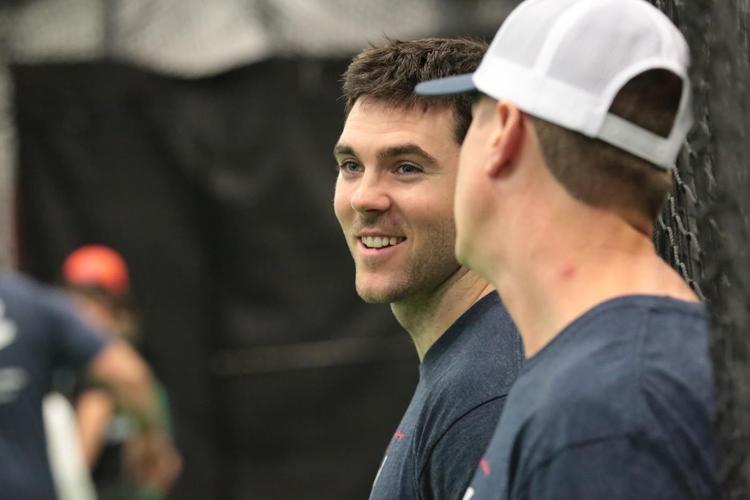 Matt Szczur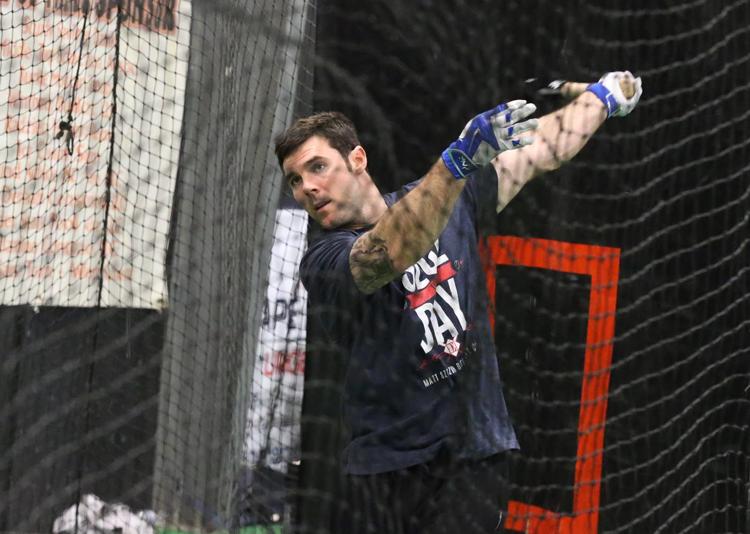 Matt Szczur
Matt Szczur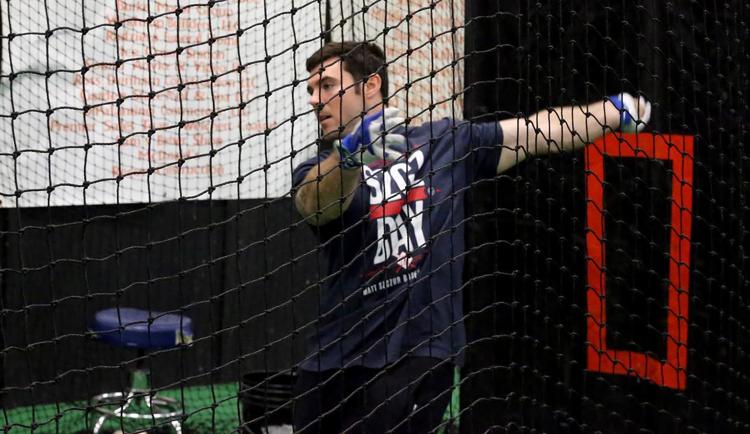 121216_gal_szczur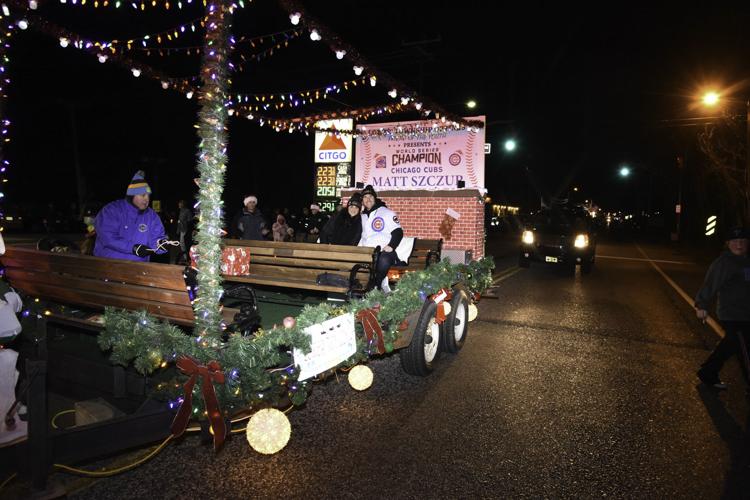 121216_gal_szczur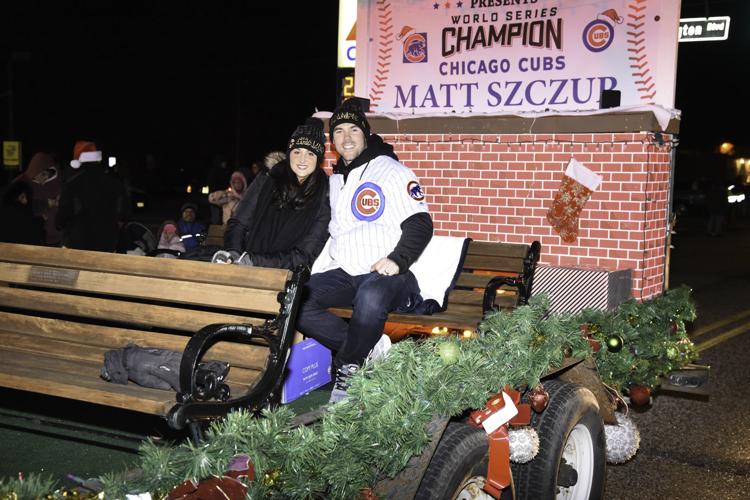 121216_gal_szczur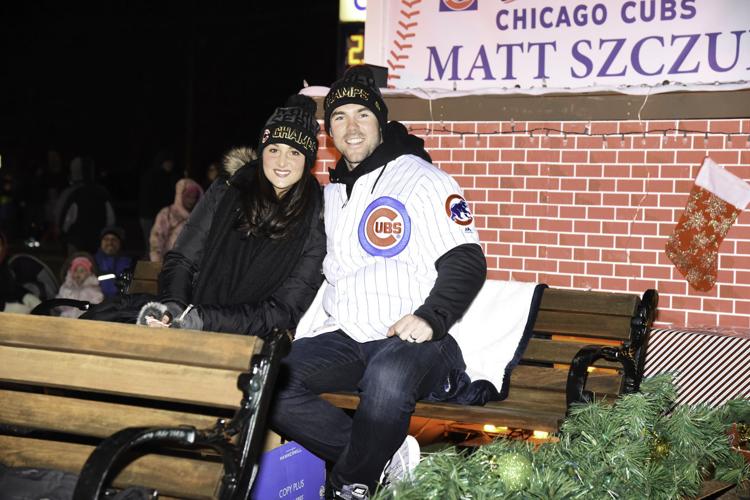 DSC_6897
kurtz family
kurtz family
Szczur Bat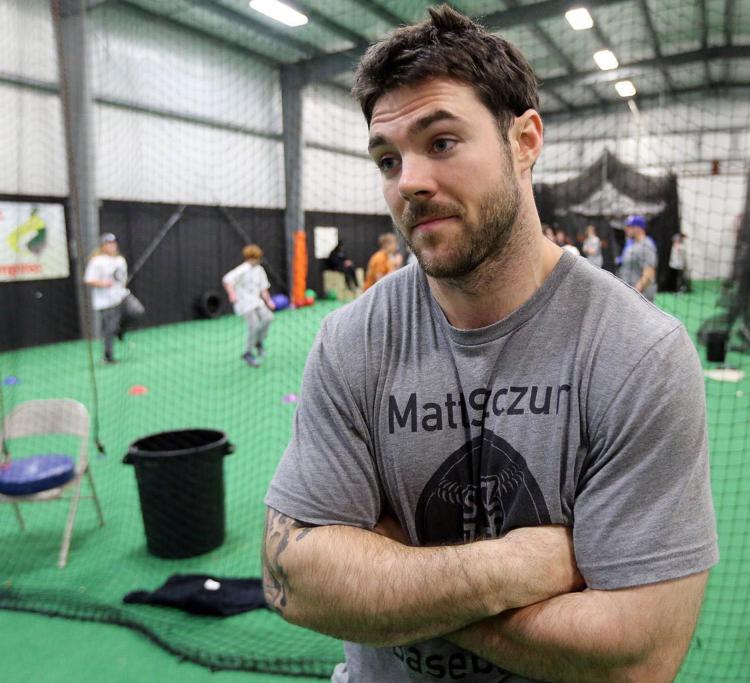 Szczur Bat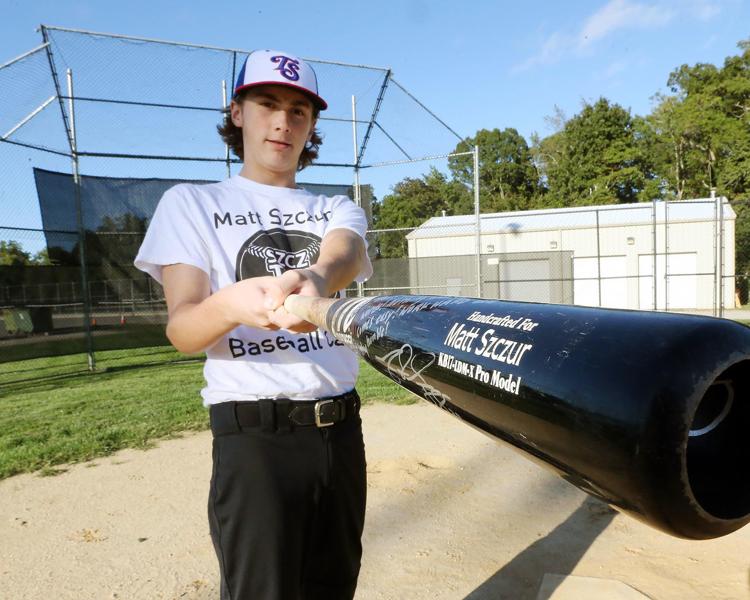 Szczur Bat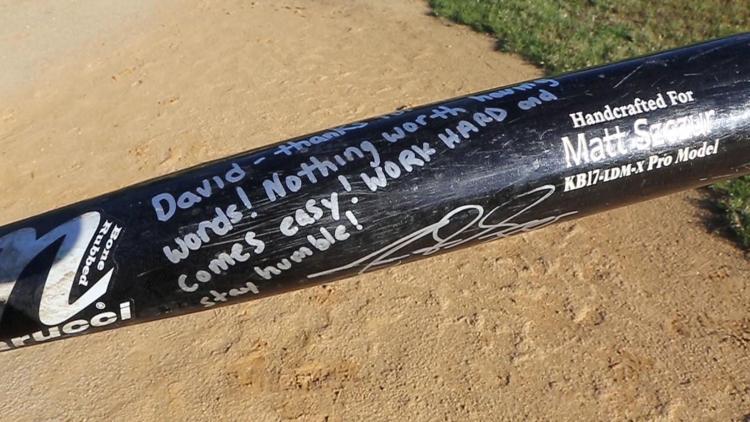 Szczur Bat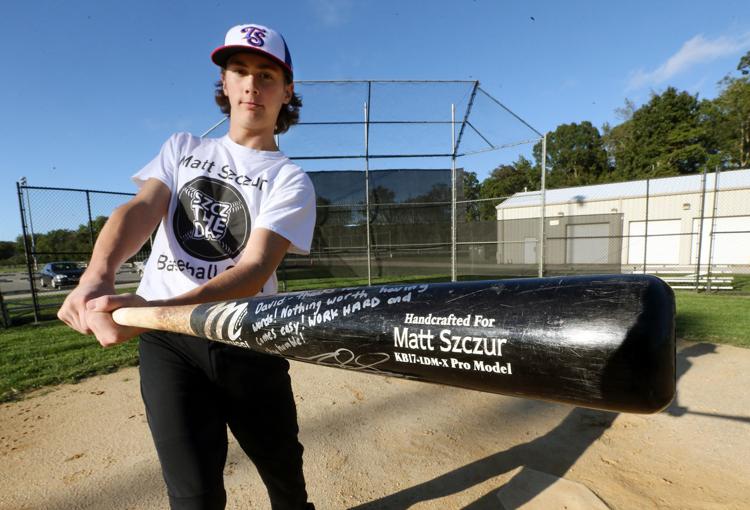 Szczur Bat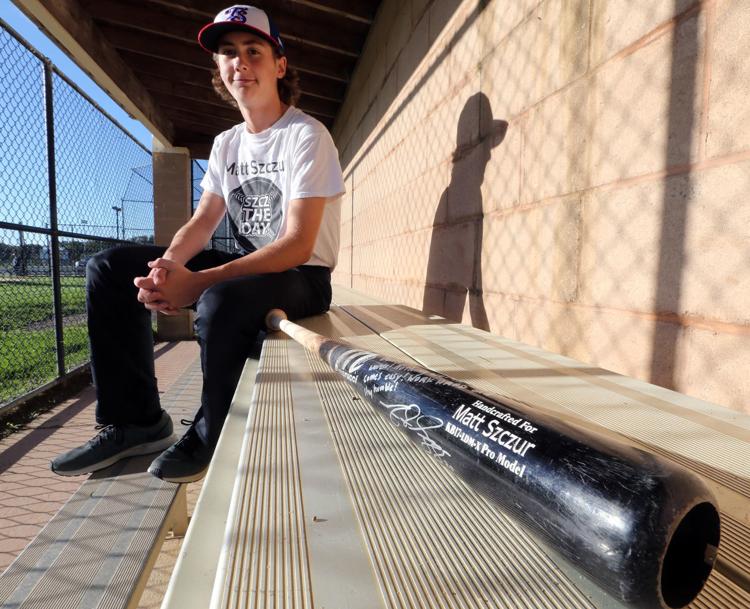 Szczur Bat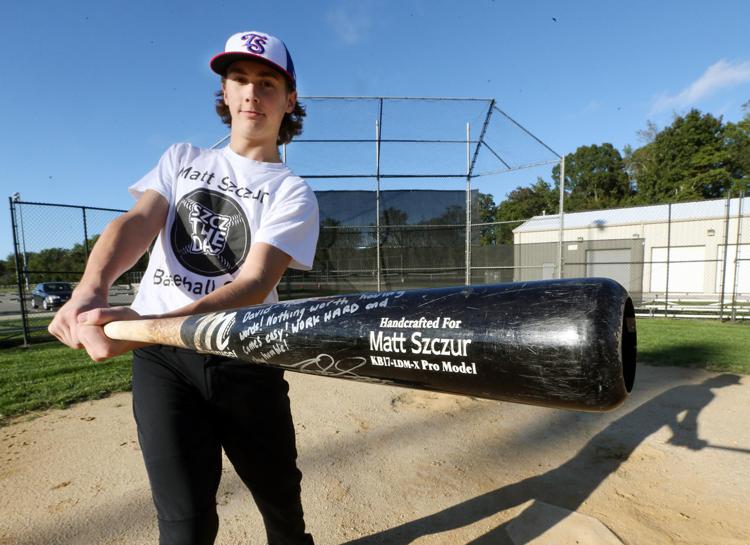 Szczur Bat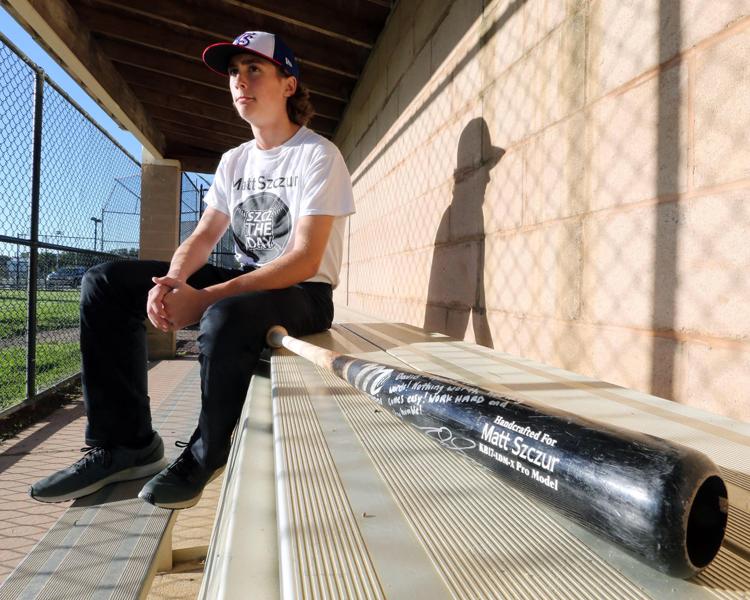 Matt Szczur