A powerful cold front will lasso winter back into the equation as we make our way through the day Friday and into the weekend.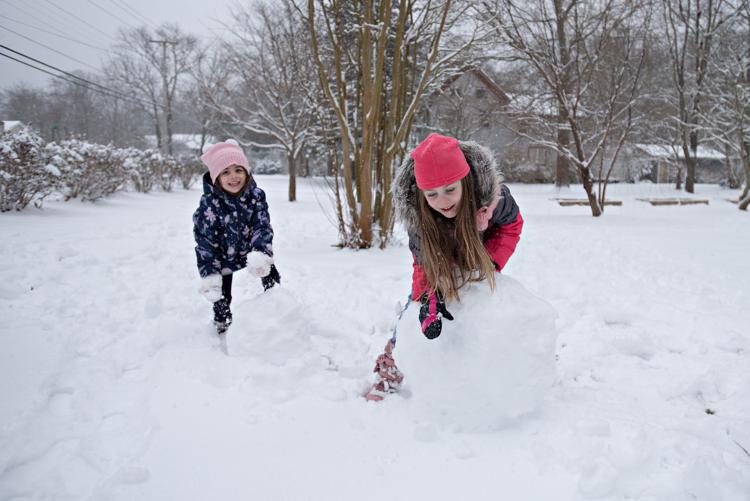 Cloud cover remains as the sun rises on this very mild morning. The strongest part of the warm sector will peak Friday morning, bringing us our highest temperatures. Expect mid-40s for many, just enough for a light jacket.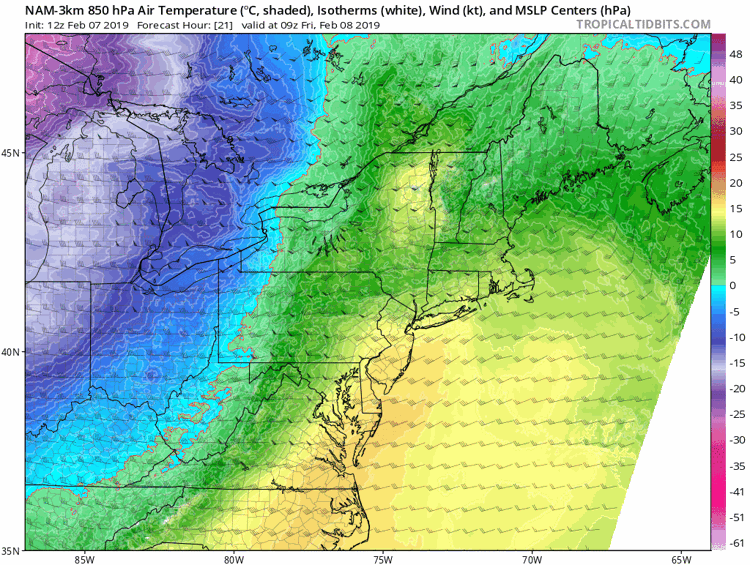 As of 8:45 a.m., a shield of rain is to our west. While it does stretch as far south as Washington, D.C., it is drying up quickly as it moves in New Jersey. As a result, most places will be dry through the morning commute, save for western Cumberland and perhaps western Atlantic county. 
A cold front will sweep in behind this, associated with a thin line of rain itself. That rain, and cold front, will pass between 10 a.m. to 1 p.m., from west to east. Expect a half hour worth of rain. Then, after that, strong northwest winds at 14-22 mph, with gusts to 35 mph, will move through. Temperatures drop into the 40s for the afternoon and stay there, with wind chills in the 30s. A brighter sky will prevail, though. If you're going to be away from your closet for most of the day, bring the winter jacket.
You'll need the winter jacket for Friday night, too. Temperatures will slide through the 30s during the evening.
Winds will remain elevated to bring wind chills in the teens late overnight and into the beginning of Saturday morning. Lows will be in the mid 20s, seasonable for this time of year.
While 15 mph winds will be the case during the morning, the pressure gradient will weaken during the afternoon as high pressure firmly moves over us.
The result will be copious amounts of sunshine, but it will fail to cut most of the chill. Highs stay in the upper 30s, about five degrees below average.
The light wind and clear sky Saturday night will shoot temperatures down below freezing shortly after dark. Temperatures in the teens will be the case as the sun rises Sunday morning. Expect low teens out in Woodbine (which has been our cold spot recently) with upper teens in Longport and along the shore.
Sunday will then be a very quiet day. We will start with sun, fading behind a few p.m. clouds. Highs will be around 40.
Two pieces of moisture, one coming out of the Northern Plains, and another from the Gulf of Mexico, will meet up in the Midwest. It will then slide east into our region Sunday night into Monday morning.
Temperatures should be cold enough to at least start as snow sometime on Sunday night, likely around midnight. Perhaps there will be some sleet that mixes in, but it should be remember as a snow event. Overall, it's a low impact event for us. However, a messy morning commute does look likely for Monday morning.