EGG HARBOR TOWNSHIP — Gov. Phil Murphy and U.S. Rep. Donald Norcross stepped off helicopters Friday morning with other members of New Jersey's congressional delegation to tour the 177th Fighter Wing of the New Jersey Air National Guard, part of a daylong tour of the state's military installations.
They walked from the tarmac to a hangar, where military hardware was on display.
Norcross, D-1st, who organized the event, noted Murphy was the first governor to join a statewide military tour.
"First and foremost, we are here because it's about our national defense," Norcross said. "Those men and women who are wearing the uniform so proudly, we want to thank you for what you do each and every day."
In sweltering heat, members of the military — Air Force, Coast Guard, National Guard, the Army Reserve — stood at attention just outside the hangar, flanked by fighter jets, as the governor and members of Congress thanked them for their service.
Friday's tour also brought Murphy, Norcross and U.S. Reps. Andy Kim, D-3rd, Mikie Sherrill, D-11th, Tom Malinowski, D-7th, and Josh Gottheimer, D-5th, to Joint Base McGuire-Dix-Lakehurst in Burlington County, Picatinny Arsenal in Wharton, Morris County, and Naval Weapons Station Earle in Colts Neck, Monmouth County.
U.S. Rep. Donald Payne, D-10th, took part in the tour but did not make it to the 177th Fighter Wing.
Beyond expressing gratitude to members of the armed forces, the tour served as an acknowledgement of the economic power the U.S. military brings to New Jersey as the second-largest employer in the state.
Murphy, introduced as commander-in-chief of the New Jersey National Guard, took to the lectern as a jet boomed in the distance.
"Beyond the security, beyond the pride, beyond what it means to the individuals who serve, this is a big deal as it relates to our economy and our state overall," said Murphy. "It's a really good opportunity to see the whole breadth of the operations in our state."
Planes, missiles, mounted guns and robots were on display on the tarmac ahead of the arrival of the elected officials and the New Jersey Department of Military and Veterans Affairs, amounting to a demonstration of the state's contributions to the United States' military might.
Some of those officials have a direct hand in policy decisions impacting the military members arranged before them late Friday morning. Reps. Norcross, Kim and Sherrill all serve on the House Armed Services Committee, a fact that was underlined in their remarks.
"We have three members of your New Jersey delegation on the House Armed Services Committee. I don't think any state has more people on the Armed Services Committee," said Sherrill, a former Navy helicopter pilot. "So we're fighting for you in Congress, and we'll keep doing that."
The committee last week passed the National Defense Authorization Act for fiscal year 2020 without a Republican vote, owing to a number of progressive amendments, including one that would hamstring President Donald Trump's ability to start a war without authorization, and one that would allow transgender people to serve.
Before the officials crossed the tarmac to a private briefing, Murphy walked down the line of service members, shaking hands, thanking them for their service and telling them to stay cool in the heat.
Murphy, in a statement, explained his takeaway from the day's events.
"Together, we will continue to ensure that our bases remain strong and are able to pursue new and enhanced missions that will bring continued federal investment into our state," he said.
Governor Phil Murphy and U.S. Representative Donald Norcross visits military base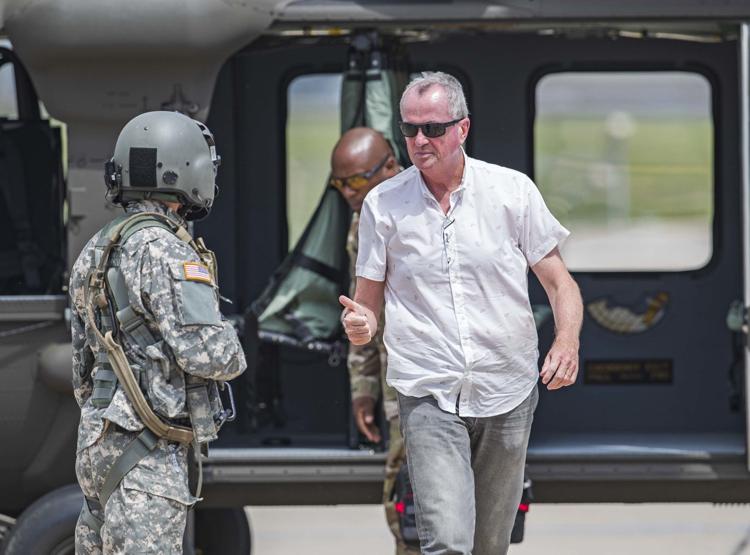 -- HIDE VERTICAL GALLERY ASSET TITLES --
Governor Phil Murphy and U.S. Representative Donald Norcross visits military base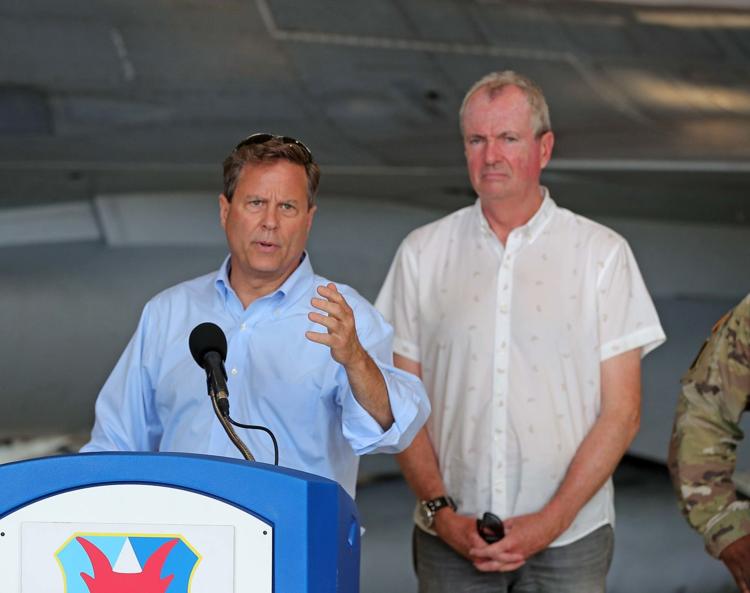 Governor Phil Murphy and U.S. Representative Donald Norcross visits military base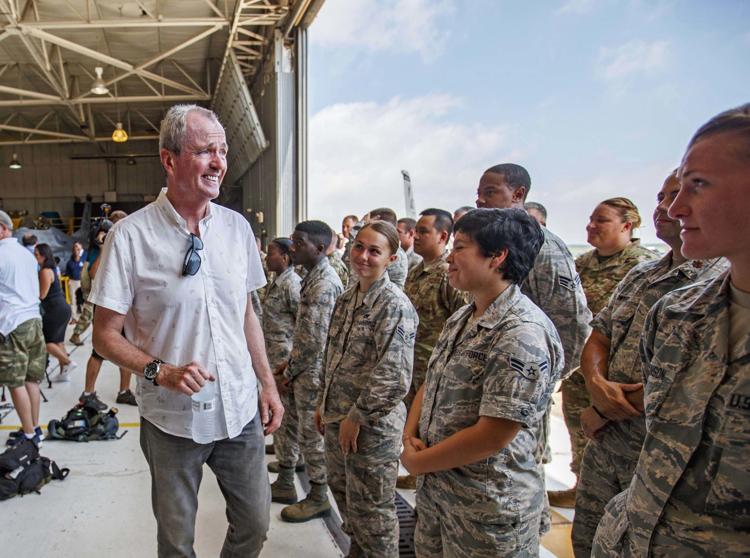 Governor Phil Murphy and U.S. Representative Donald Norcross visits military base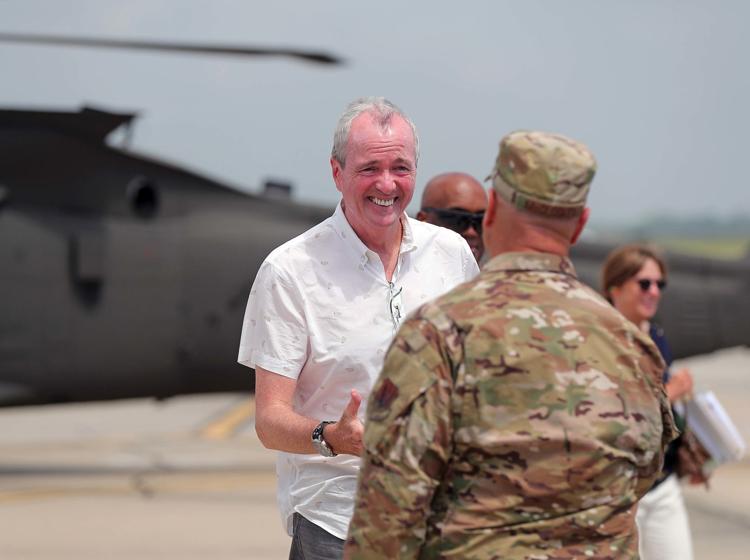 Governor Phil Murphy and U.S. Representative Donald Norcross visits military base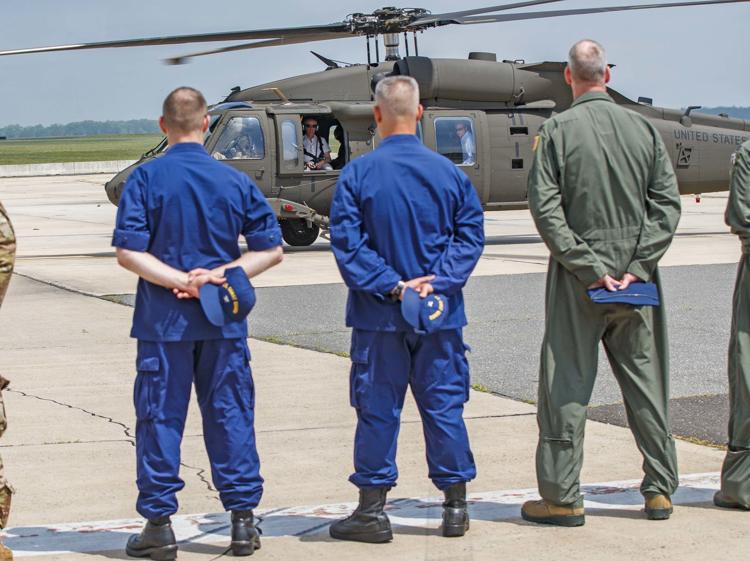 Governor Phil Murphy and U.S. Representative Donald Norcross visits military base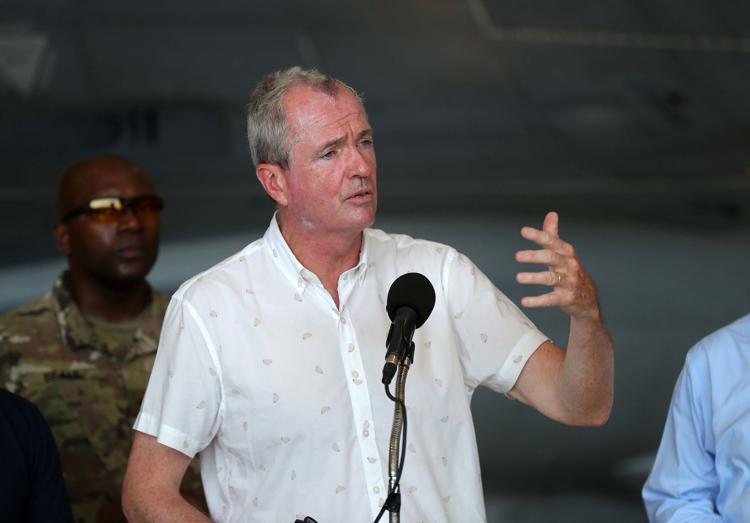 Governor Phil Murphy and U.S. Representative Donald Norcross visits military base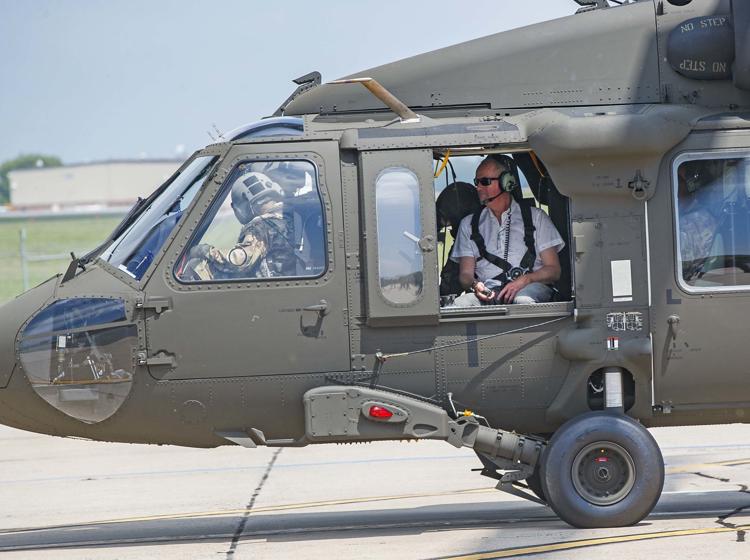 Governor Phil Murphy and U.S. Representative Donald Norcross visits military base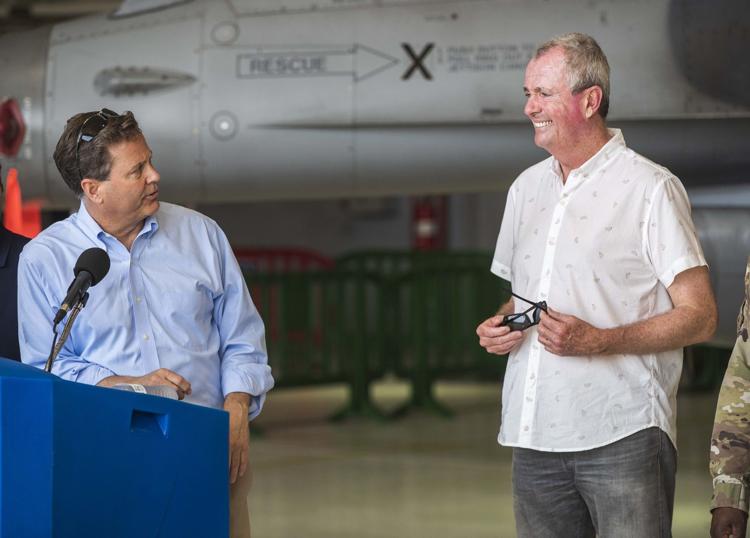 Governor Phil Murphy and U.S. Representative Donald Norcross visits military base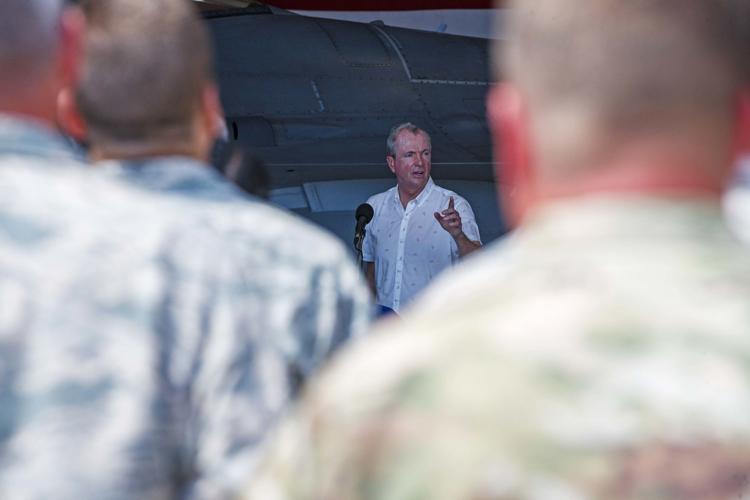 Governor Phil Murphy and U.S. Representative Donald Norcross visits military base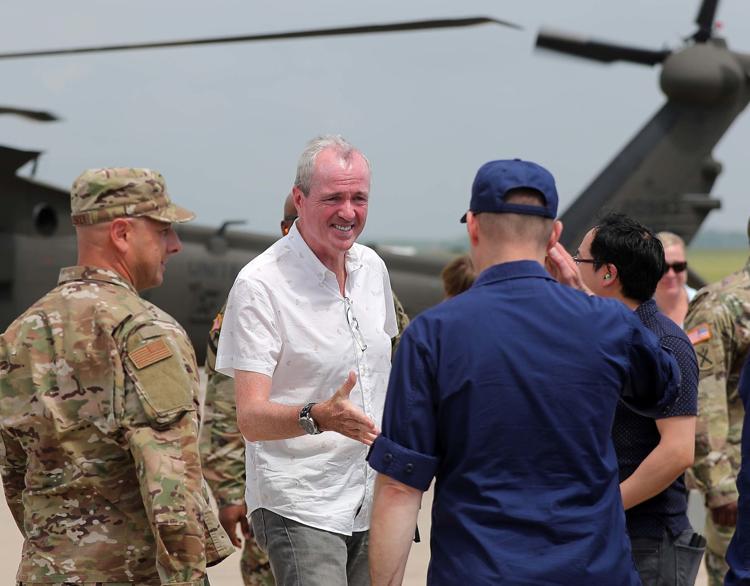 Governor Phil Murphy and U.S. Representative Donald Norcross visits military base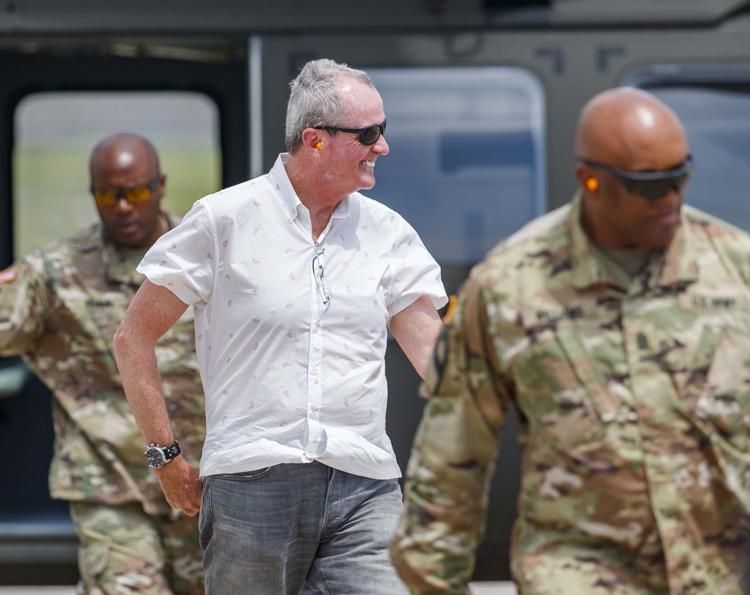 Governor Phil Murphy and U.S. Representative Donald Norcross visits military base
Governor Phil Murphy and U.S. Representative Donald Norcross visits military base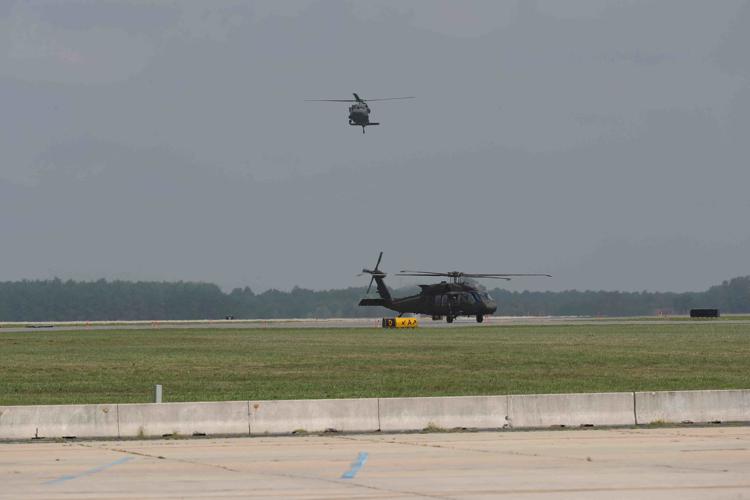 Governor Phil Murphy and U.S. Representative Donald Norcross visits military base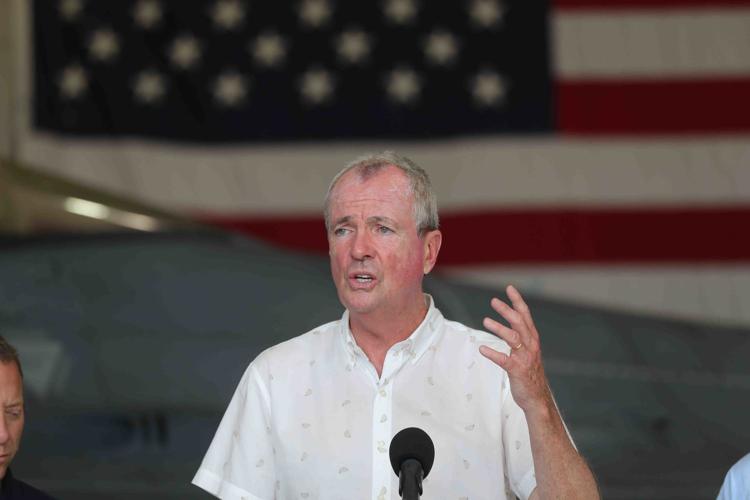 Governor Phil Murphy and U.S. Representative Donald Norcross visits military base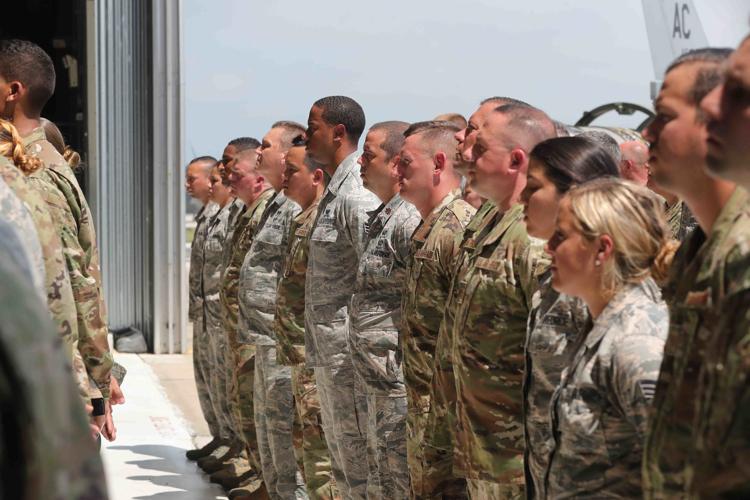 Governor Phil Murphy and U.S. Representative Donald Norcross visits military base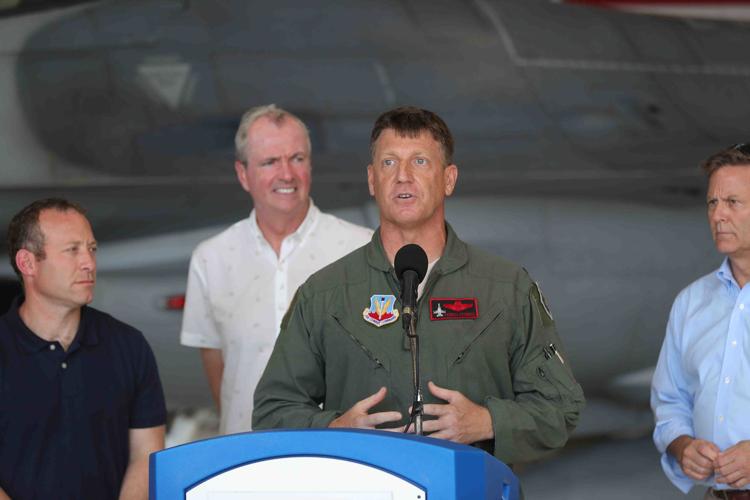 Governor Phil Murphy and U.S. Representative Donald Norcross visits military base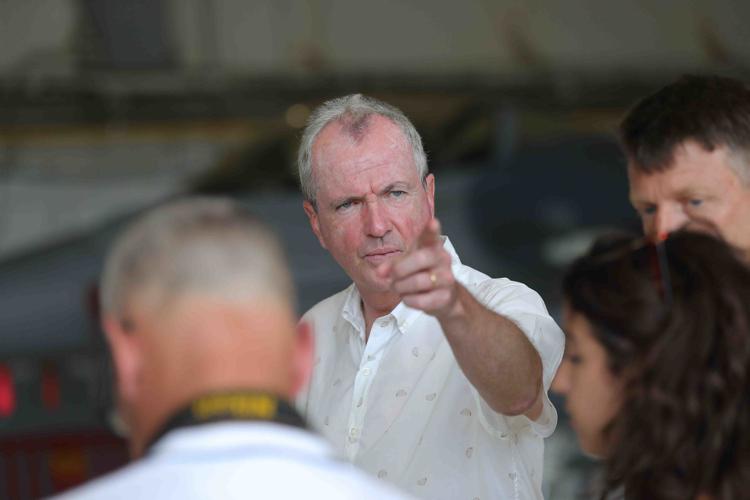 Governor Phil Murphy and U.S. Representative Donald Norcross visits military base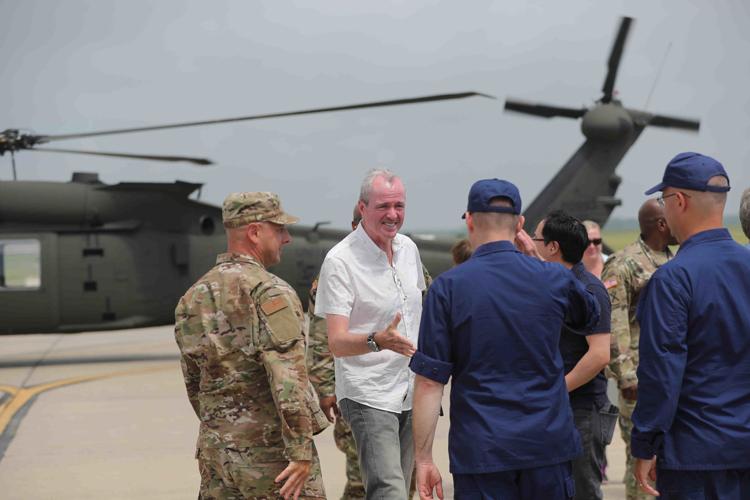 Governor Phil Murphy and U.S. Representative Donald Norcross visits military base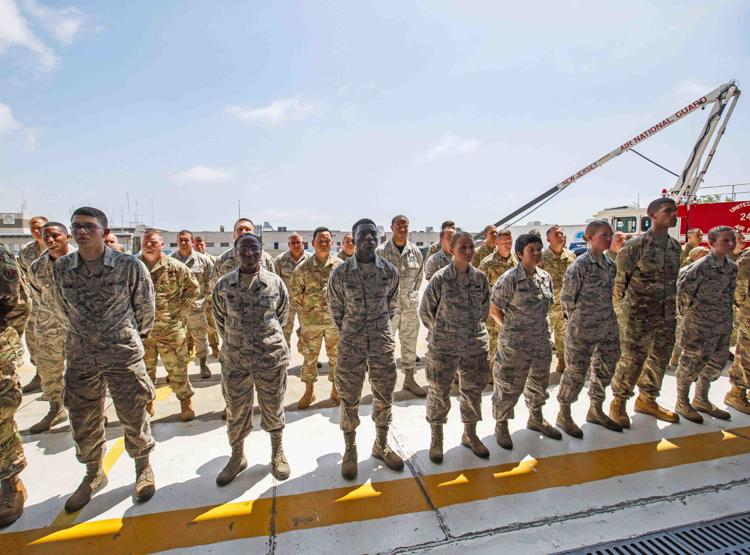 Governor Phil Murphy and U.S. Representative Donald Norcross visits military base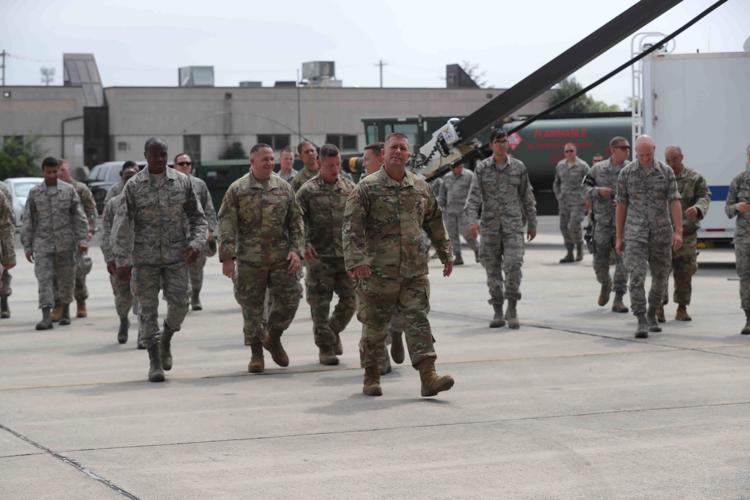 Governor Phil Murphy and U.S. Representative Donald Norcross visits military base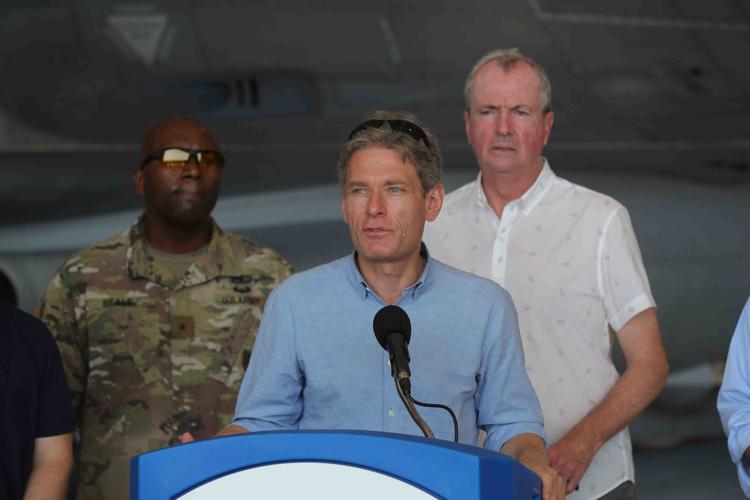 Governor Phil Murphy and U.S. Representative Donald Norcross visits military base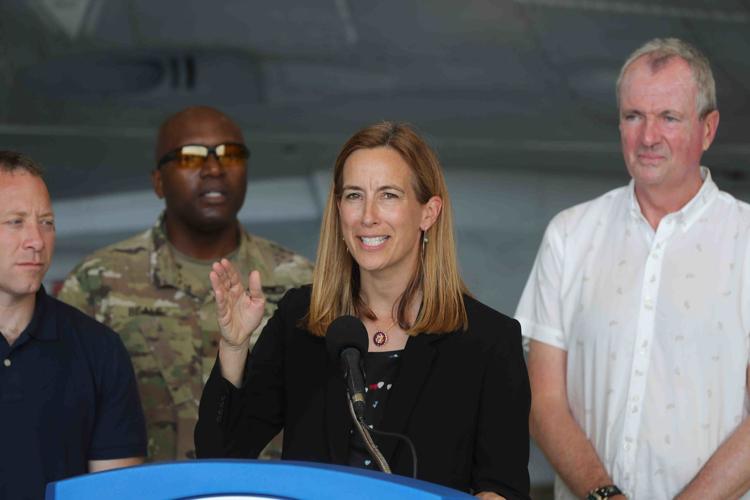 Governor Phil Murphy and U.S. Representative Donald Norcross visits military base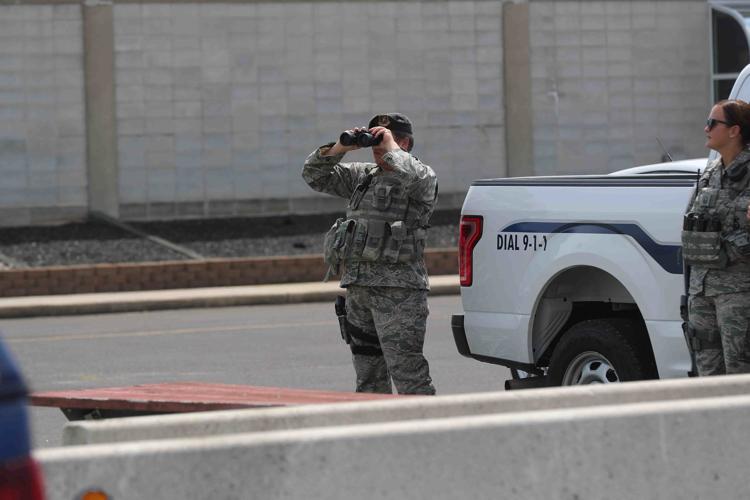 Governor Phil Murphy and U.S. Representative Donald Norcross visits military base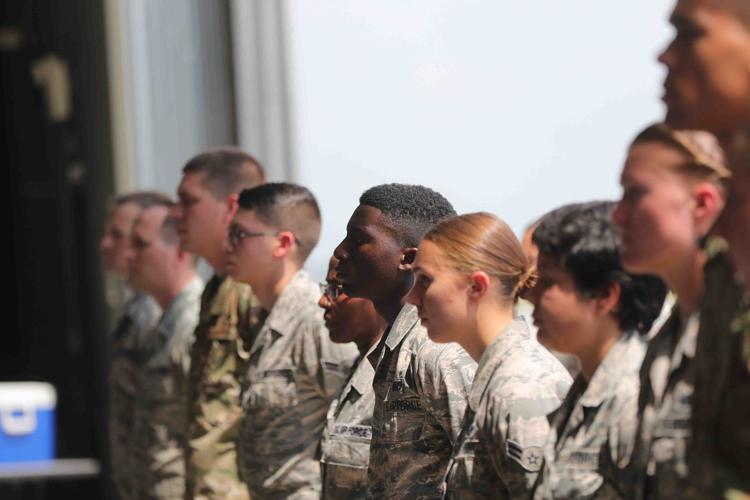 Governor Phil Murphy and U.S. Representative Donald Norcross visits military base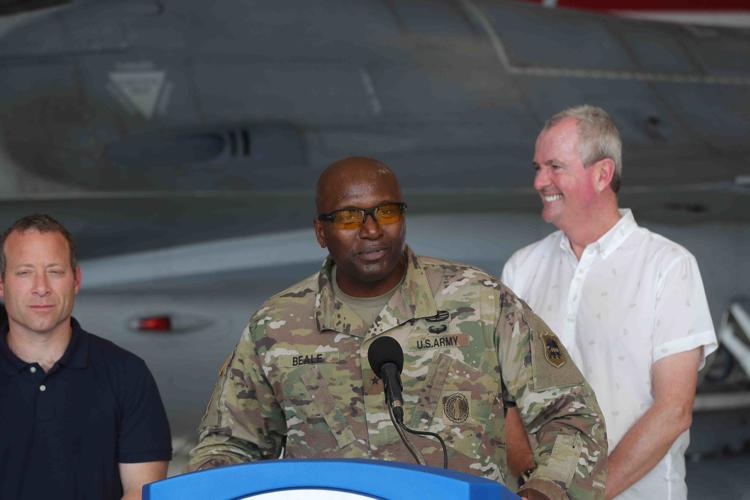 Governor Phil Murphy and U.S. Representative Donald Norcross visits military base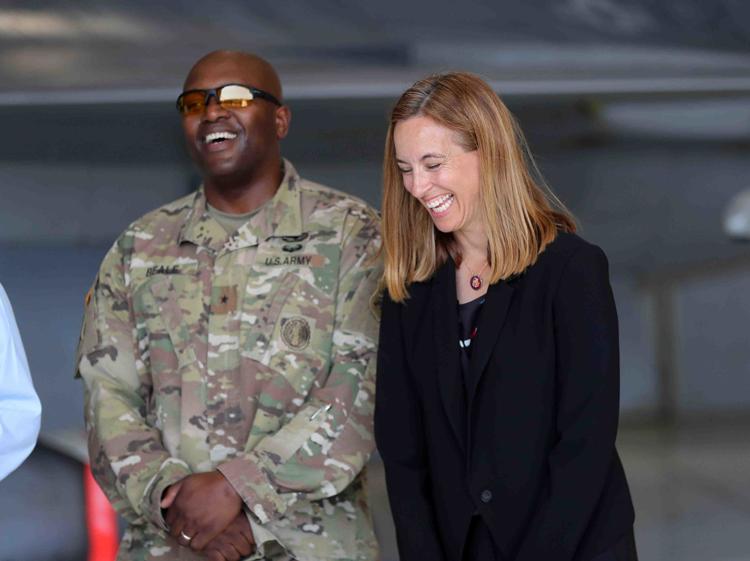 Governor Phil Murphy and U.S. Representative Donald Norcross visits military base
Governor Phil Murphy and U.S. Representative Donald Norcross visits military base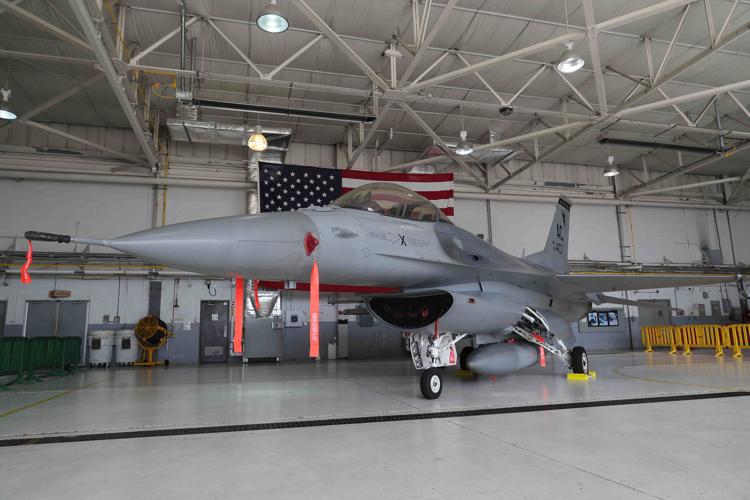 Governor Phil Murphy and U.S. Representative Donald Norcross visits military base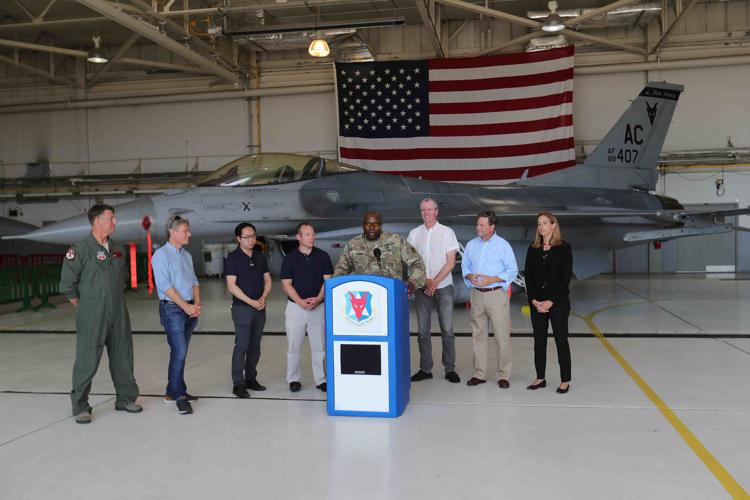 Governor Phil Murphy and U.S. Representative Donald Norcross visits military base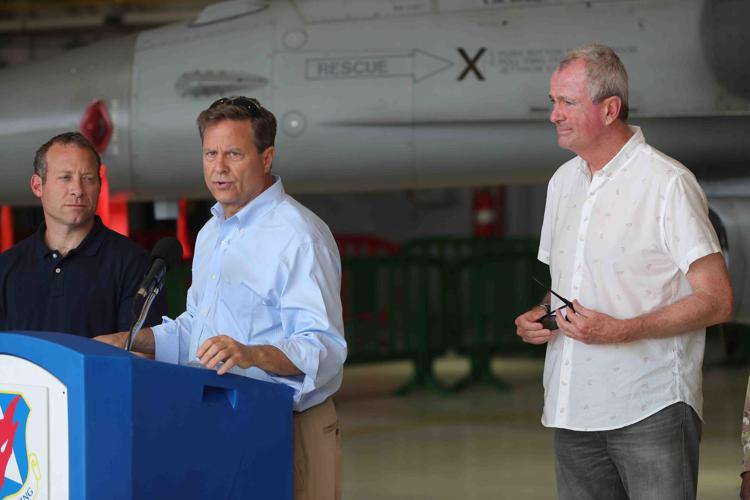 Governor Phil Murphy and U.S. Representative Donald Norcross visits military base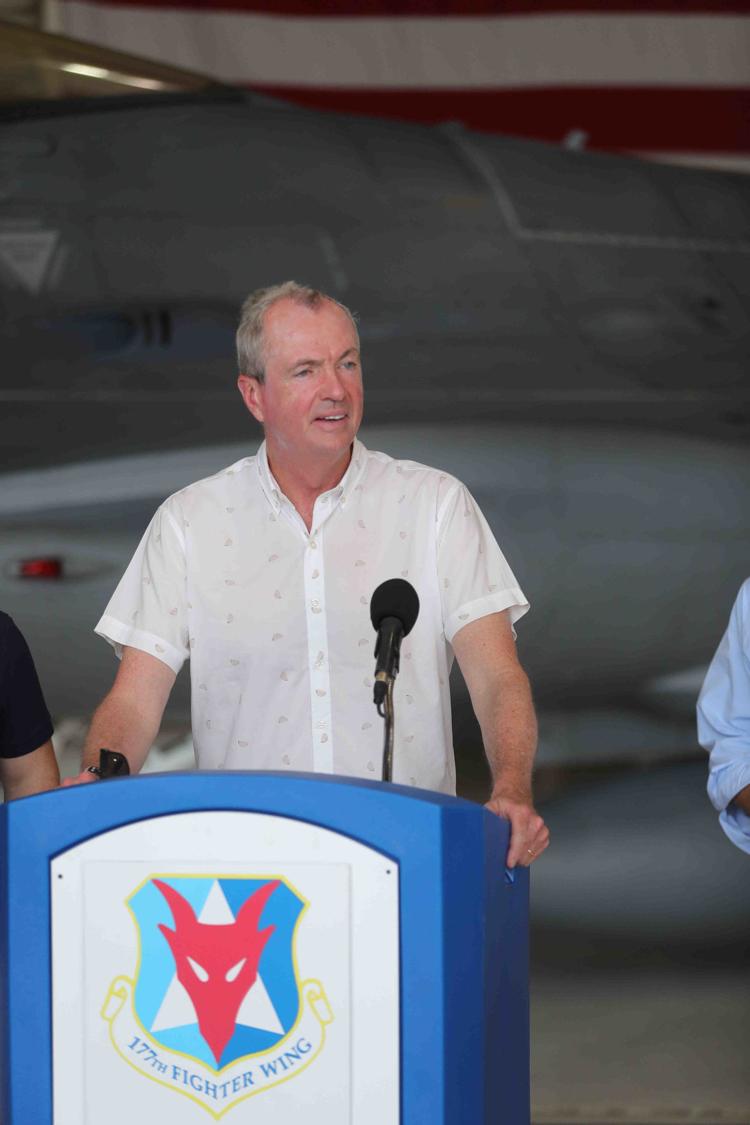 Governor Phil Murphy and U.S. Representative Donald Norcross visits military base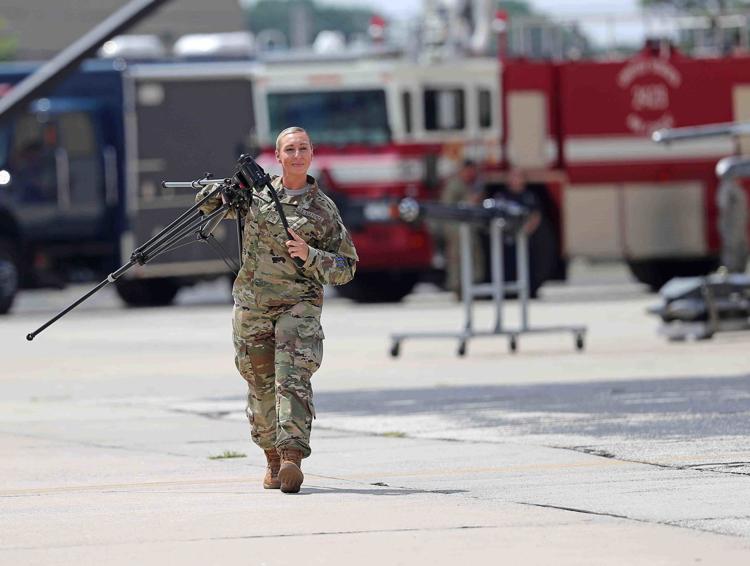 Governor Phil Murphy and U.S. Representative Donald Norcross visits military base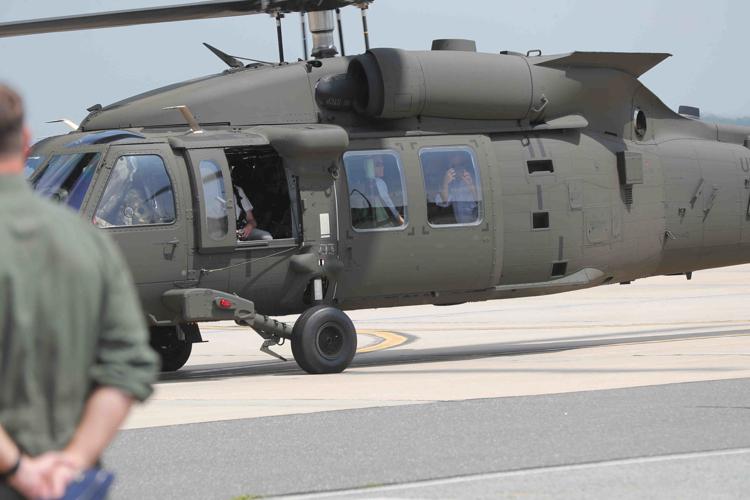 Governor Phil Murphy and U.S. Representative Donald Norcross visits military base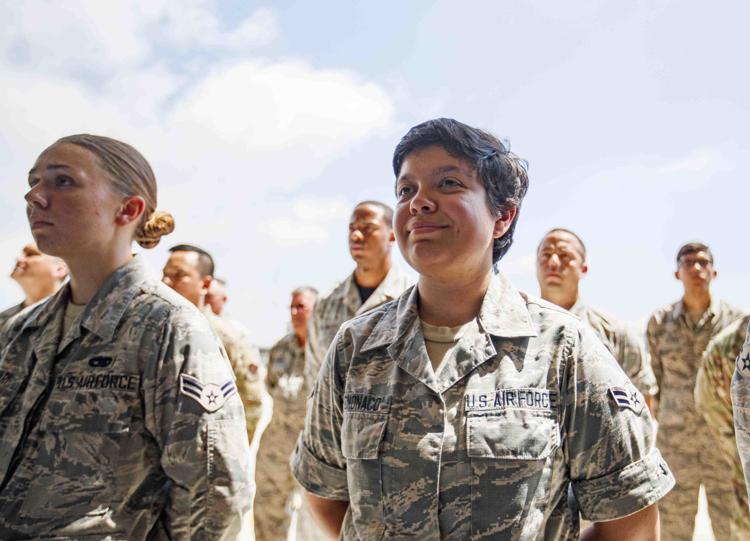 Governor Phil Murphy and U.S. Representative Donald Norcross visits military base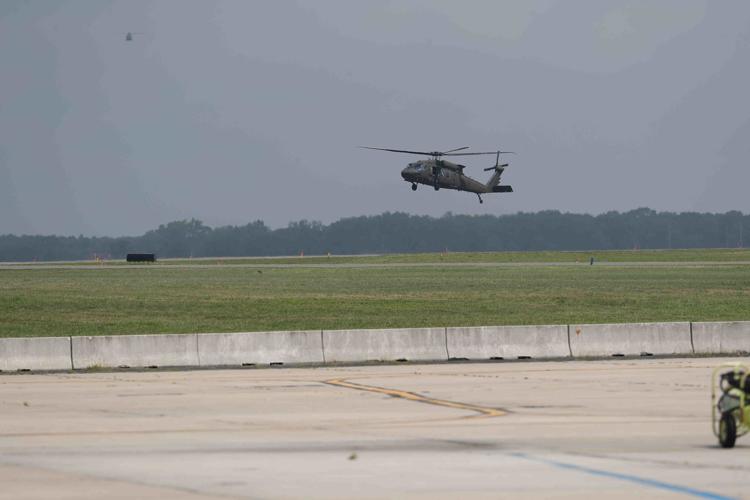 Governor Phil Murphy and U.S. Representative Donald Norcross visits military base