GALLOWAY TOWNSHIP — The Hughes Center Honors paid tribute to former Govs. Jim Florio and Christine Todd Whitman and others Thursday night, but another prominent New Jersey resident was on everyone's mind.
The program at Seaview Hotel and Golf Club opened with a five-minute video tribute to former U.S. Rep. and Ambassador William J. Hughes, who died Oct. 30. It is part of a longer documentary film about his life that will premiere in 2020.
"I tried 10 years to get Bill to do a Living Legacy," said Ed Salmon, a longtime friend of Hughes who convinced him to embark on the project with a Millville company called Glasstown Productions.
GALLOWAY TOWNSHIP — It won't make this year's Thanksgiving and holiday dinners less uncomfor…
In 2018, Hughes said he would do it, and it took nine months to produce, Salmon said.
"He saw it, and he approved of it," Salmon said.
Hughes also finished a memoir before he died, said John Froonjian, interim executive director of the William J. Hughes Center for Public Policy at Stockton University, who edited it. The center is working on plans to release that as well.
Editor's note: This story has been updated to clarify that the Republican candidates for Ass…
Several hundred people attended the honors ceremony. Florio and Whitman received Distinguished Lifetime Achievement Awards, while Stockton University graduate Ike Ejikeme, Class of 2018, received the Distinguished Student Leadership Award.
Hughes Center Founding Executive Director Sharon Schulman, Class of 1980, received the Distinctive Alumni Leadership Award. And Resorts Casino Hotel President and CEO Mark Giannantonio, Class of 1987, received the Excellence in Civic Engagement Award.
Florio and Whitman applauded the Hughes Center's planned program to increase civility in political discourse next year, through a partnership with the National Institute for Civil Discourse.
Incumbent 2nd District Democrats Vince Mazzeo and John Armato were in a virtual dead heat wi…
They called it a great way to honor Hughes, who was known as a gentleman to colleagues on both sides of the aisle.
"It's important to (promote civility) to increase civic involvement," Florio said. "You have to get people to talk together, or they can't reason together."
Whitman, who is on the national advisory board of the institute, said it's up to all of us to stop the extreme partisan dialogue that is so common today.
People have to start coming out to elections in greater numbers, so small numbers of people — often the most extreme partisans — don't continue to make all the decisions for the future.
OCEAN CITY — Former U.S. Rep. and Ambassador William J. Hughes was a leader on the environme…
"All we care about is the base today," Whitman said. "We don't worry about the middle anymore."
That's a big mistake, she said.
On the other hand, Whitman said she has used strong language in her opposition to President Donald Trump.
"I said Hitler had nothing on Trump. I did it to shock," Whitman said. "I wanted people to look at how language was used in the 1920s and 1930s, when people were encouraged to hate people because of where they came from or because of their religion. How he calls the media fake news."
That kind of language led us to a very bad place in the early 20th century, and could do so again, Whitman said.
State Sen. Bob Andrzejczak, D-Cape May, Cumberland, Atlantic, has a 14-point lead over Repub…
"I wanted people to look and see if they don't see what I see," she said.
Giannantonio thanked Florio and Whitman for fighting against "the vile rhetoric in today's politics," to loud applause.
Both modeled civil behavior in office, he said.
Ejikeme, 25, was honored for his leadership while getting his bachelor's and master's degrees in criminal justice. He also worked for the Stockton Polling Institute while a student, he said.
Now he works in Washington, D.C., for the Department of Homeland Security, where he works on background checks for those seeking renewed green cards, he said.
"I was so involved when I was a student at Stockton," Ejikeme said. "It really helped me compete when I was applying for jobs. I'm thankful to Stockton."
Hughes Center Honors (28)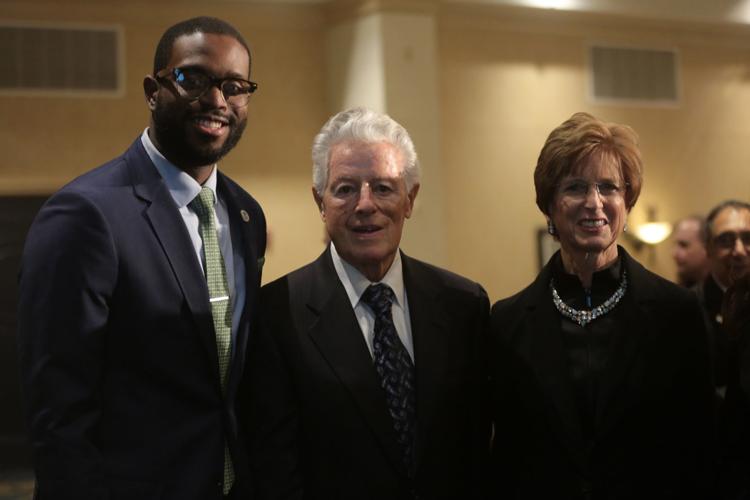 -- HIDE VERTICAL GALLERY ASSET TITLES --
Hughes Center Honors (30)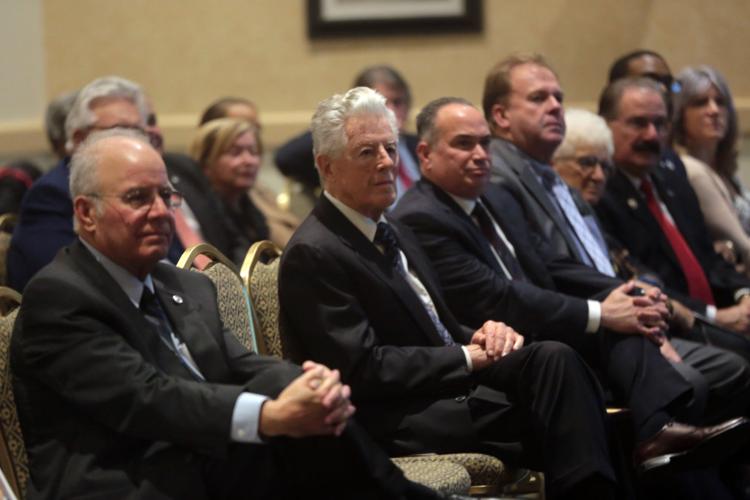 Hughes Center Honors (23)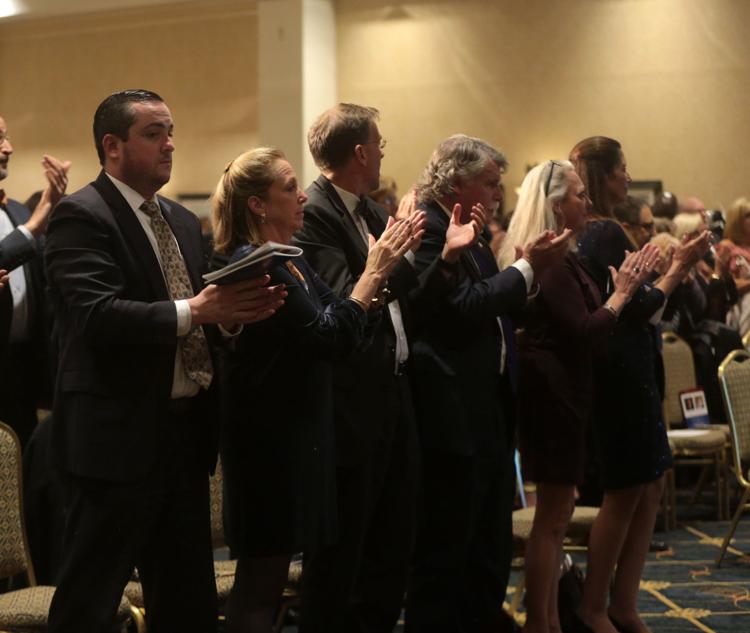 Hughes Center Honors (10)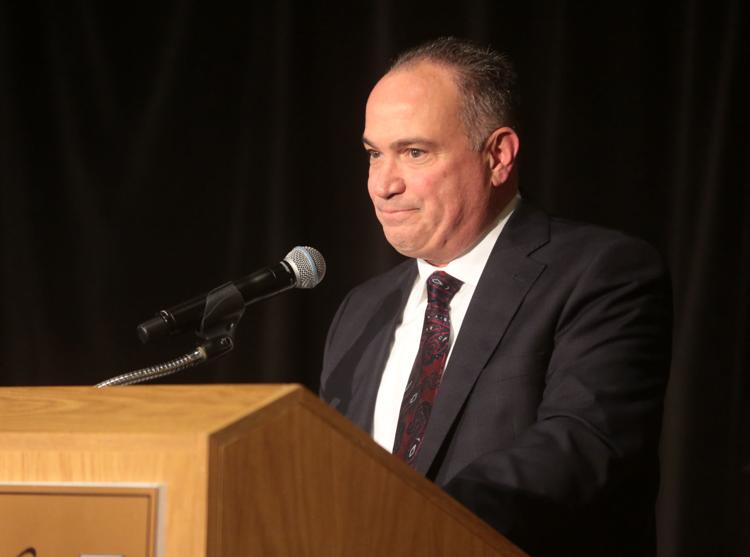 Hughes Center Honors (11)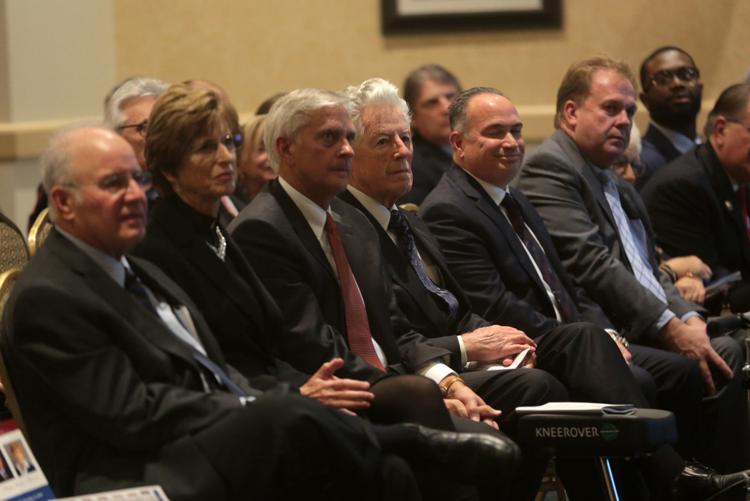 Hughes Center Honors (2)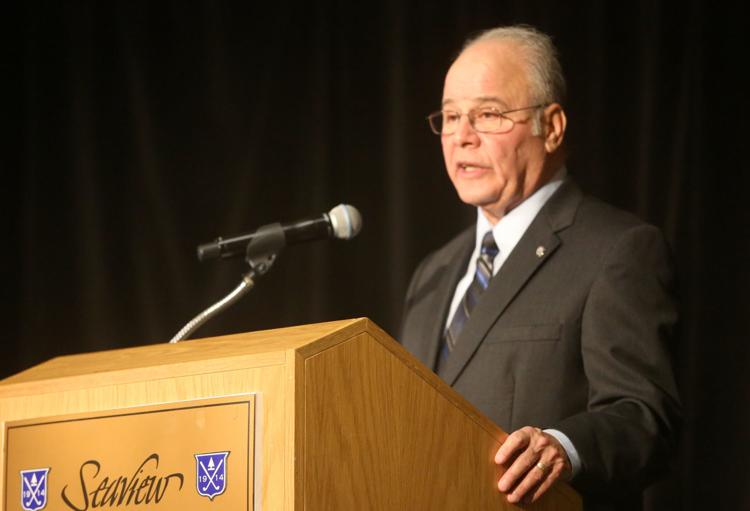 Hughes Center Honors (20)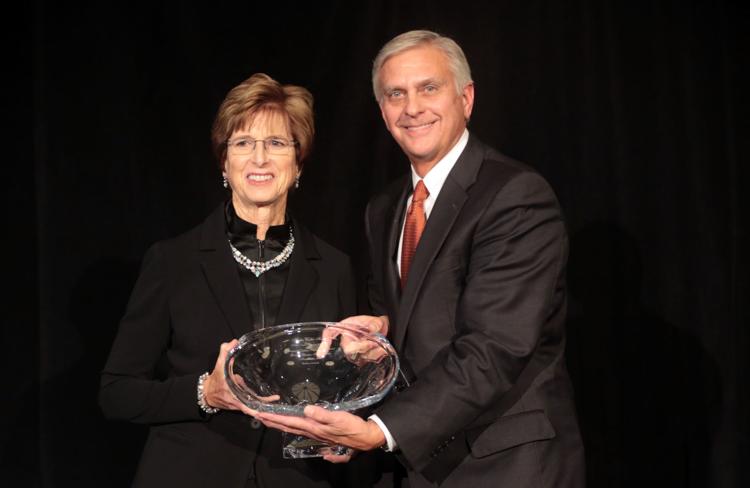 Hughes Center Honors (3)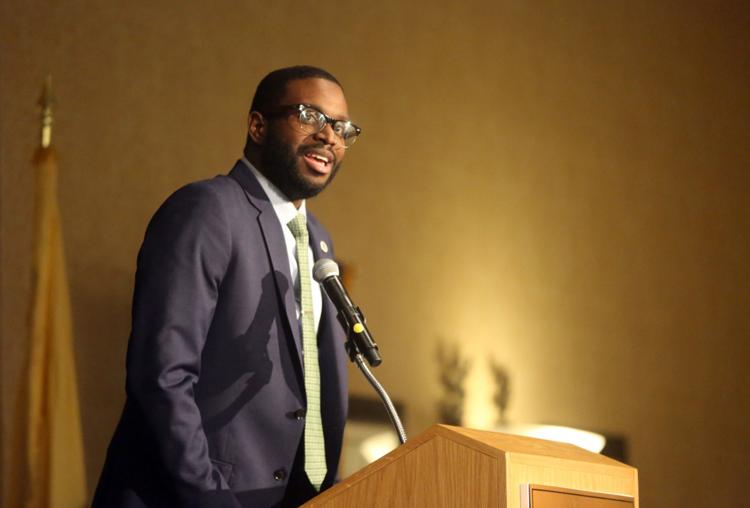 Hughes Center Honors (9)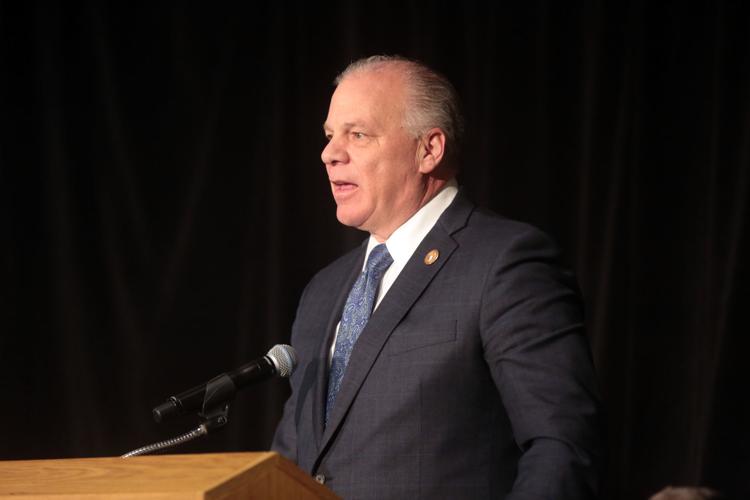 Hughes Center Honors (4)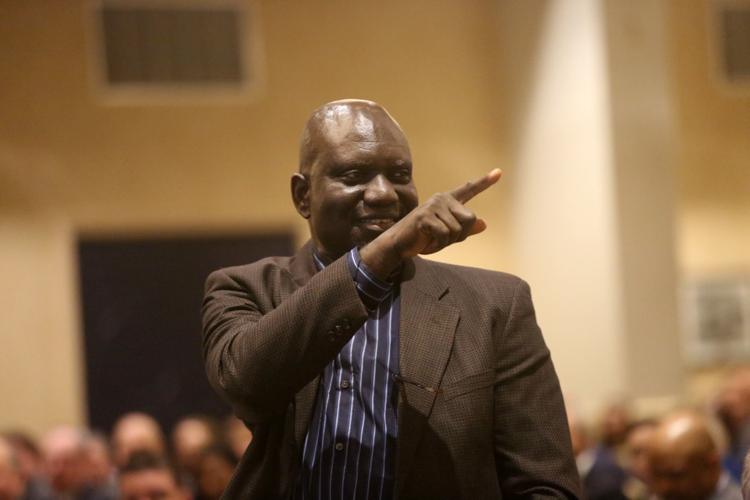 Hughes Center Honors (13)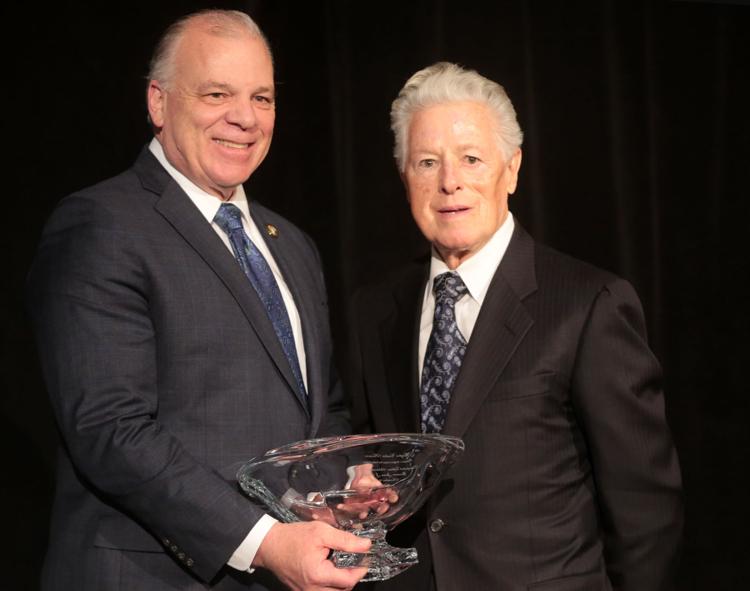 Hughes Center Honors (21)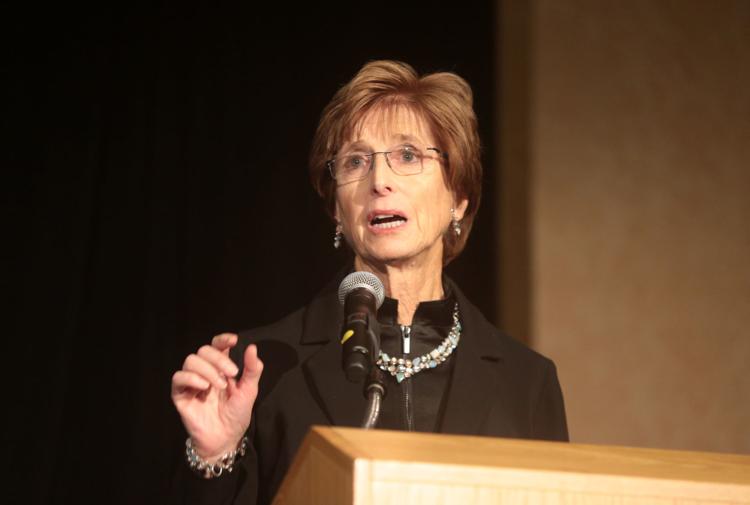 Hughes Center Honors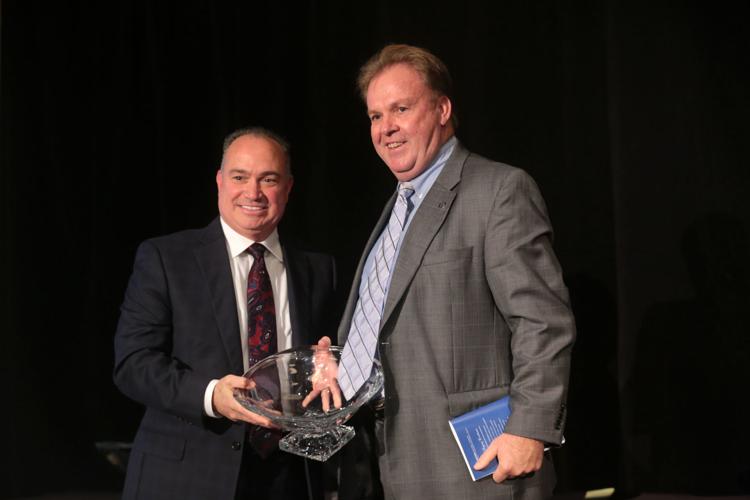 Hughes Center Honors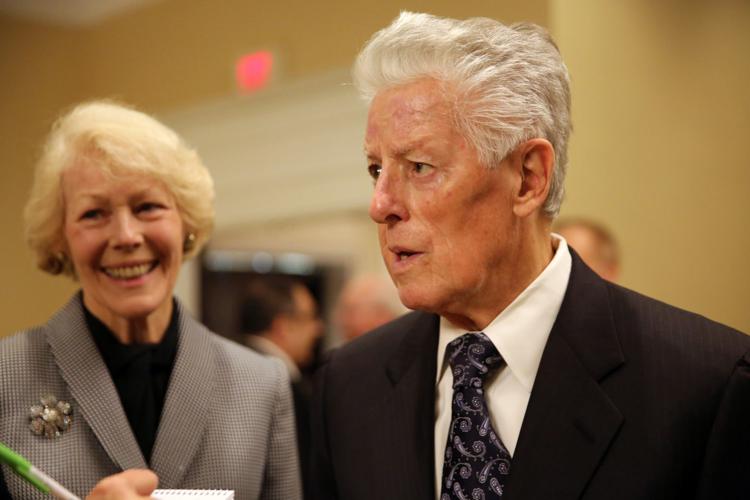 Hughes Center Honors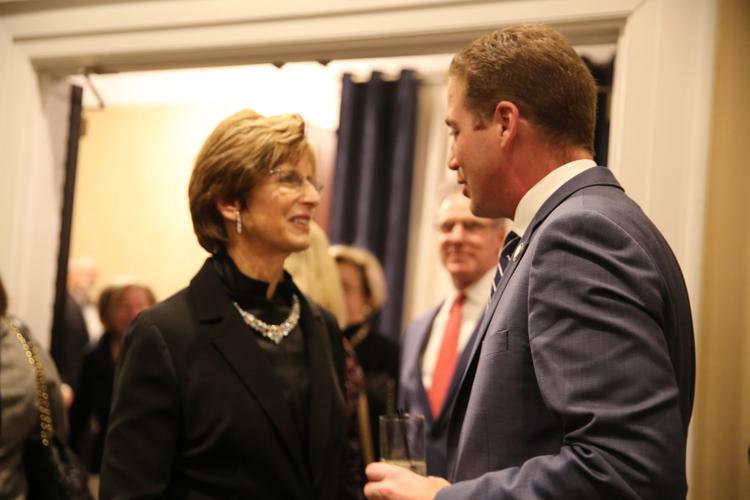 Hughes Center Honors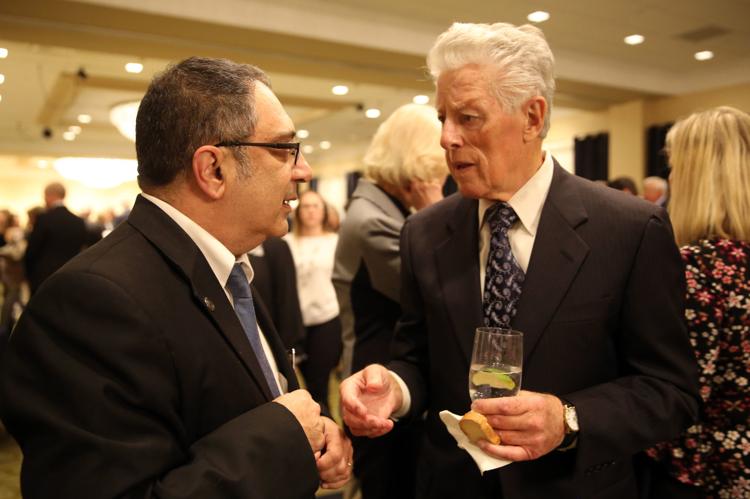 Hughes Center Honors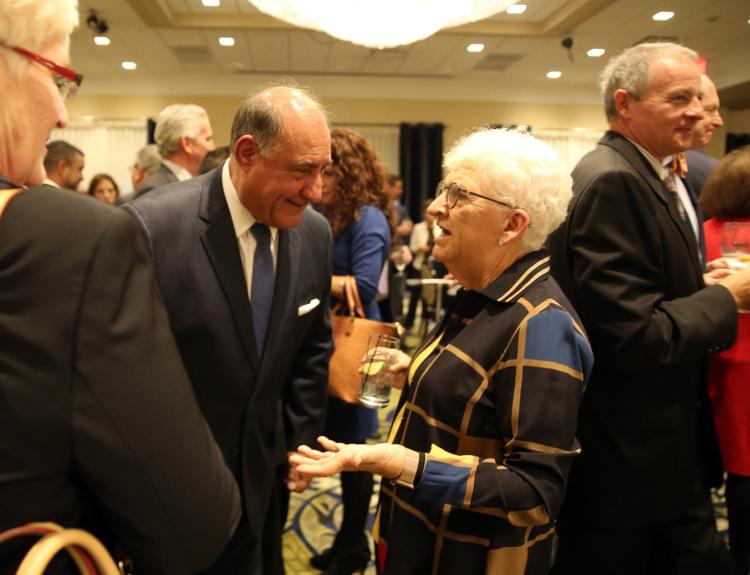 Hughes Center Honors