A low-pressure system rumbled through South Jersey on Monday morning, bringing coastal and road flooding and strong winds.
The storms also spawned thunderstorms and dangerous lightning that apparently sparked some house fires in Ocean County. No injuries were reported, but several homes suffered major damage.
With onshore winds starting early Sunday, the system piled up water along the shore. Sunday evening's high tides brought a round of minor coastal flooding. The tides peaked Monday morning, and a 2- to 3-foot surge resulted in minor to locally moderate flooding. The power of the waves was enough to flatten the dunes in North Wildwood.
These winds were strong, too, with gusts of 35 to 50 mph, including a gust of 48 mph in Mullica Township and of 42 mph in Fortescue.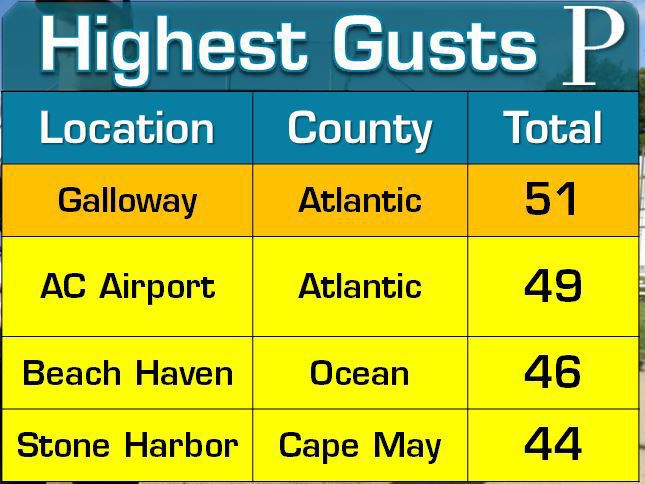 Most places saw between 1 to 2 inches of rainfall. Atlantic City International Airport in Egg Harbor Township had reported 2.3 inches of rain as of 3 p.m. Tuesday.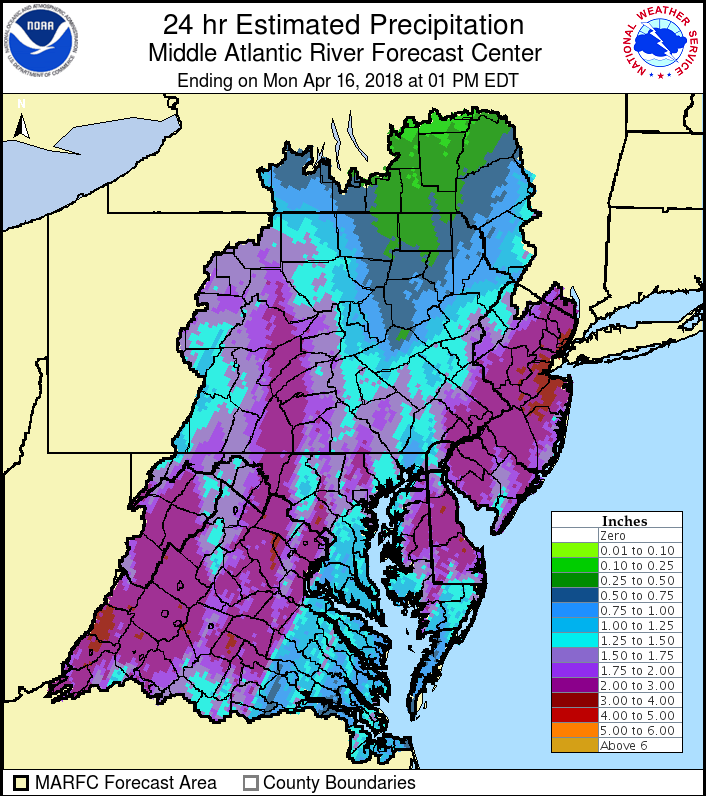 The 2.37 inches in Upper Deerfield Township was one of the highest totals in this corner of the state. It was enough to cause flooding in parts of the community, with one local resident saying that the high waters have become a way of life.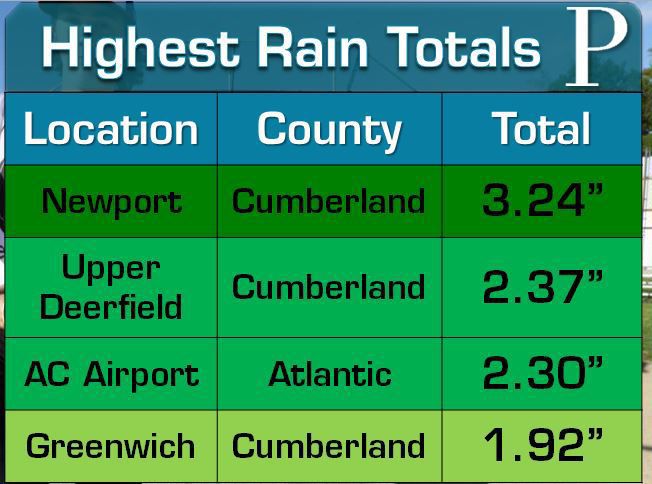 "I have lived on Landis Avenue for 12 years, and every time it rains, my entire side yard floods. Water comes off Landis Avenue down Orilla Drive and has ruined my paved driveway and washed out my side yard," Louis Mulholland, of Upper Deerfield, wrote in a Facebook Post.
The Associated Press contributed to this report.