ATLANTIC COUNTY
Atlantic City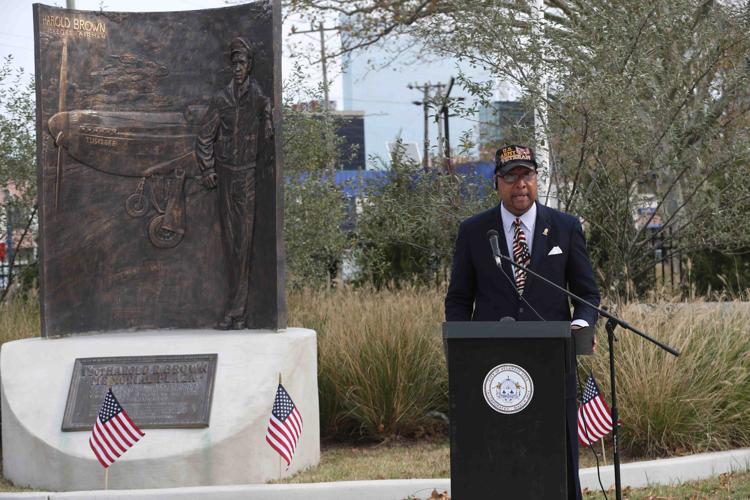 Several businesses in Atlantic City, including casinos, restaurants and entertainment, are offering discounts and giveaways to active or retired military. 
At noon Monday, the city will hold a Veterans Day ceremony at Brown's Memorial Park, 135 N. Dr. Martin Luther King Jr. Blvd. Speakers will include Assemblyman John Armato, who served in the Air Force from 1967 to 1971. 
Atlantic County Veterans Museum
The Atlantic County Veterans Museum will be open Monday as an extension of hours. 
Brigantine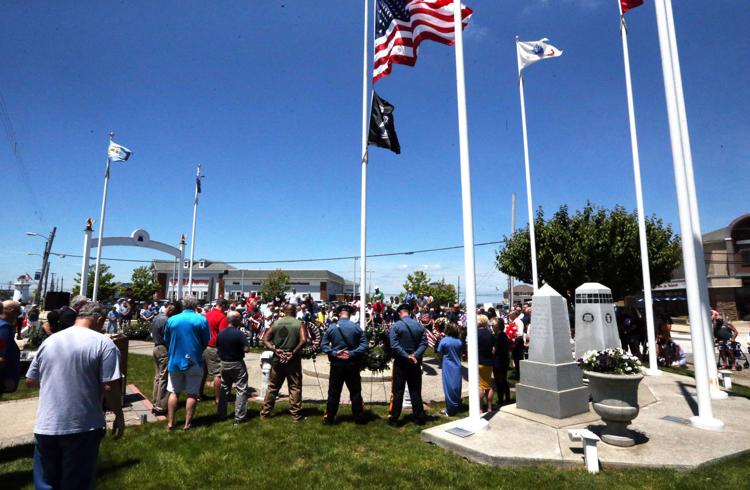 At 10:30 a.m., The Veterans of Foreign Wars post 6964 is hosting a parade and service in honor of Veterans Day. The parade will step off at 26 Street and Brigantine Avenue and will continue down to the Veterans Memorial at 32nd Street.
During the service, guest speakers will include State Sen. Chris Brown, who will who will present a proclamation from the state  local to World War II veterans Ralph Williams and Charles Newkirk, and Brian Weiner, senior vice commander of the New Jersey VFW. 
Egg Harbor City
At 6:30 p.m. Monday, American Legion Rudolph Elmer Post #158 and Auxiliary will host a Veterans Day ceremony.
State Sen. Chris Brown, who served in the Army from 1987 to 2009, will be the guest speaker. 
Northfield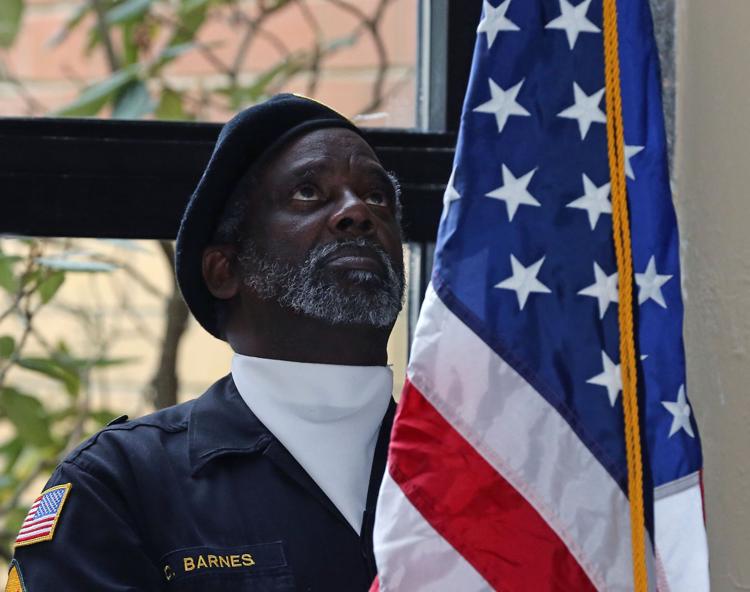 36 U.S. military veterans and current residents of Meadowview Nursing and Rehabilitation Center will be honored by the Atlantic County Veterans Advisory Board and County Executive Dennis Levinson for recognition of their service. 
The ceremony will include a presentation of certificates, color guard, patriotic songs and readings and light refreshments for invited attendees.  
Mays Landing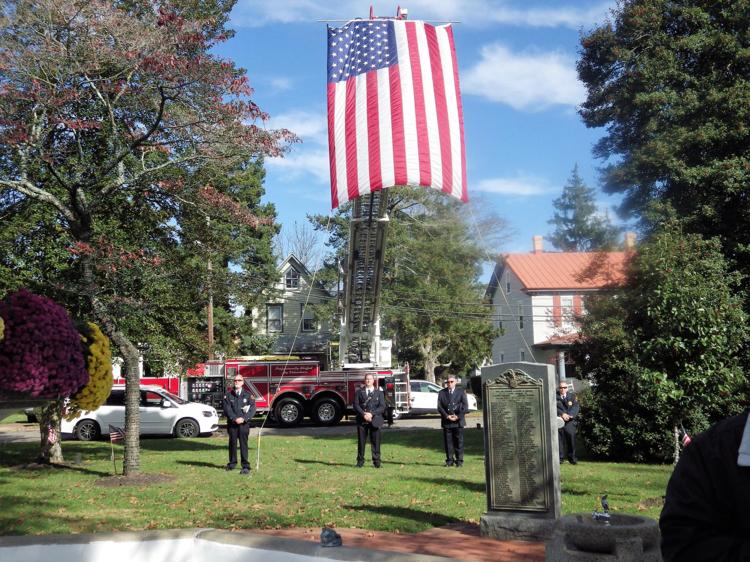 From 9 a.m. to 2 p.m. Saturday, volunteer dentists, assistants and hygienists at Brickworks Dental will offer dental services to veterans in need, as part of Veterans Smile Day. 
Dr. Deryck Pham, a U.S. Navy veteran, began Veterans Smile Day at his practice seven years ago to serve veterans who do not qualify for dental care through their VA benefits. The event will take place at 5429 Harding Highway, #101. For more information, call 609-625-0505.
At 11 a.m. Monday, Veterans of Foreign Wars Post 220 will host a Veterans Day ceremony at Memorial Park. A luncheon will be served after at the VFW post at 1209 Route 50. 
Mullica Township
A United States flag retirement and disposal ceremony will take place on Monday, Nov. 11., for Veterans Day at 811 Darmstadt Avenue at 3 p.m.
Somers Point
At noon, Shore Medical Center will honor veterans with a ceremony at Shore Medical Center Park along Bay Avenue. 
As part of the event, members of the community can submit the names of friends or family members who have served in the military. Each person submitted will be honored with a flag that will be placed on the lawn at Shore, which will remain there until Nov. 15.
Stockton University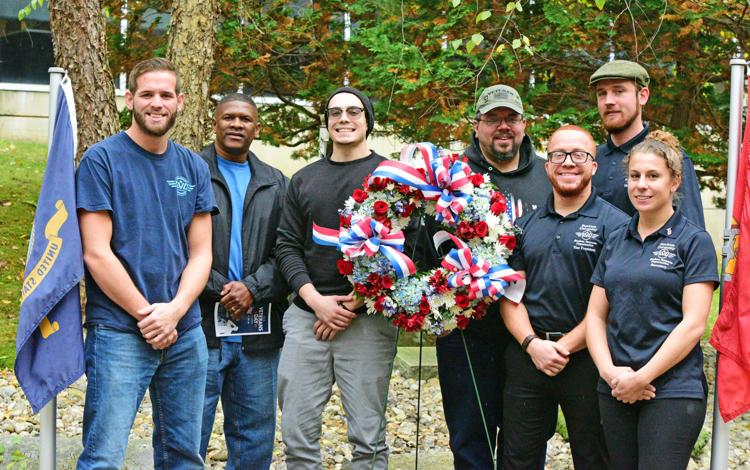 Stockton University will host a week of veterans events, sponsored by the university and the school's Office of Military and Veterans Services.
Nov. 8 from 11 a.m.-12:30 p.m.: Veterans Day Celebration in the Campus Center Grand Hall followed by lunch in the Board of Trustees Room.
Nov. 9 at 7:30 p.m.: Free Veterans Day concert from the Bay Atlantic Symphony. Stockton University student veteran George Galesky will be the guest conductor for "Stars and Stripes Forever." At the Stockton University Performing Arts Center. The event is free, but tickets are required. To reserve tickets, call the Stockton PAC at 609-652-9000 or visit stocktonpac.org.
All events are open to the public. 
CAPE MAY COUNTY
Avalon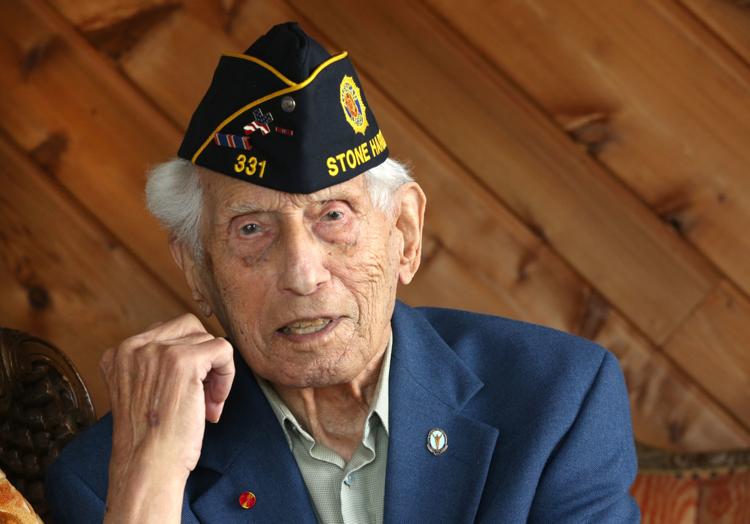 American Legion Post #331 and the Borough of Avalon will host a Veterans Day ceremony at 11 a.m.
The ceremony will take place at Veterans Plaza at 21st Street and Dune Drive. Avalon resident and World War II veteran Frank D'Elia will be honored, as he celebrates his 100th birthday. 
American Legion Post #331 Commander Tom McCullough will host the event, which will include a presentation of wreaths, a rifle salute and music from the Seven Mile Singers. There also will be a post-ceremony open house at Stephen C. Ludlam Post #331 at 11617 Second Ave., Stone Harbor.
Lower Township
At 11 a.m. Saturday, Lower Township will host a community Veterans Day Parade. 
The parade will step off at the Villas Volunteer Fire Department at 1619 Bayshore Road and will travel south, ending at Township Hall.
Members of the Coast Guard, local veterans, high school marching bands, fire department and community groups will participate in the parade. 
North Wildwood
At 10 a.m. Monday, Veterans of Foreign Wars Post 5941 will host a service to honor living veterans who have served and are now serving our nation.
The service will be held at the North Wildwood Veterans Monument at New York and Spruce avenues. 
Ocean City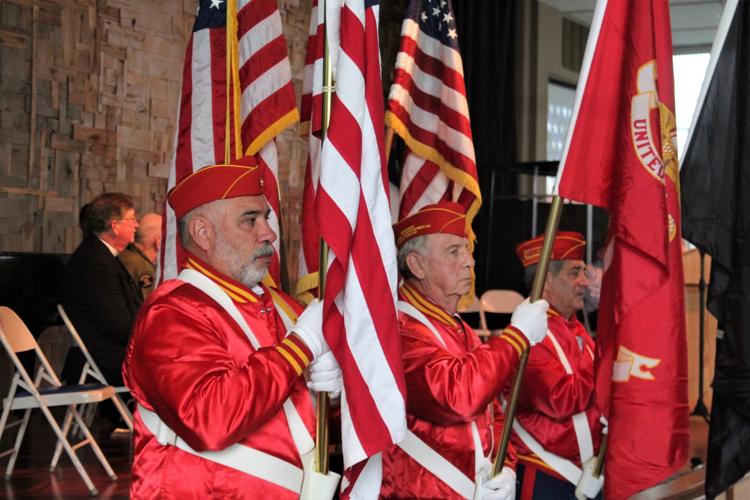 At 11 a.m., Ocean City will host its annual Veterans Day ceremony at the Tabernacle at 550 Wesley Ave. 
The event will honor all men and women who have served in the military and will include music, a memorial wreath placing by the Ocean City Veterans of Foreign Wars and American Legion posts and a keynote speech from Lance Cpl. Rickey R. Arce.
Sea Isle City
Ceremony 11 a.m. Monday at Veterans Park, 4501 Park Road. South Jersey Quilts of Valor will present local veterans with handmade quilts.
CUMBERLAND COUNTY
Vineland
At 10 a.m. Friday, the Cumberland Celebrates Our Veterans event will take place at the NJ Veterans Memorial Home at 524 NW Blvd. The event will honor and support servicemen and women. Cumberland County Prosecutor Jennifer Webb-McRae will give opening remarks, followed by a joint news conference with several county service organizations about available services within the county. 
At 9:30 a.m. Monday, a military mural will be dedicated in Downtown Vineland.  The mural will be at the mini-park at Landis Avenue and the Boulevard. Artist George Perez created the mural, which honors members of all five military branches, as well as veterans and prisoners of war. 
The mural project was commissioned by the Vineland Downtown Improvement District and Main Street Vineland, and has been publicly funded with grants from the Cumberland County Cultural & Heritage Commission, the Department of State, Thrive South Jersey, BB&T Bank and Ace Hardware. 
OCEAN COUNTY
Little Egg Harbor Township
The township will dedicate its new Veterans Park at 10 a.m. Monday at the park on Radio Road in Mystic Island.
Toms River
At 9:45 a.m. Monday, the Ocean County Veterans Day parade will travel down Main Street from the Toms River Shopping Center on Route 37 to Washington Street. 
A post-parade ceremony will take place in front of Town Hall and will feature speakers and guests.