BRIDGETON — An Amber Alert was issued Tuesday night by the New Jersey State Police for a 5-year-old girl that was reported missing Monday.
The alert says that police believe Dulce Alvarez was taken by a light skinned, possibly Hispanic male, height 5-feet, 6-inches tall to 5-feet, 8-inches tall. The description also says he is thin build, no facial hair, with acne on his face, wearing orange sneakers (possibly Nike), red pants and a black shirt.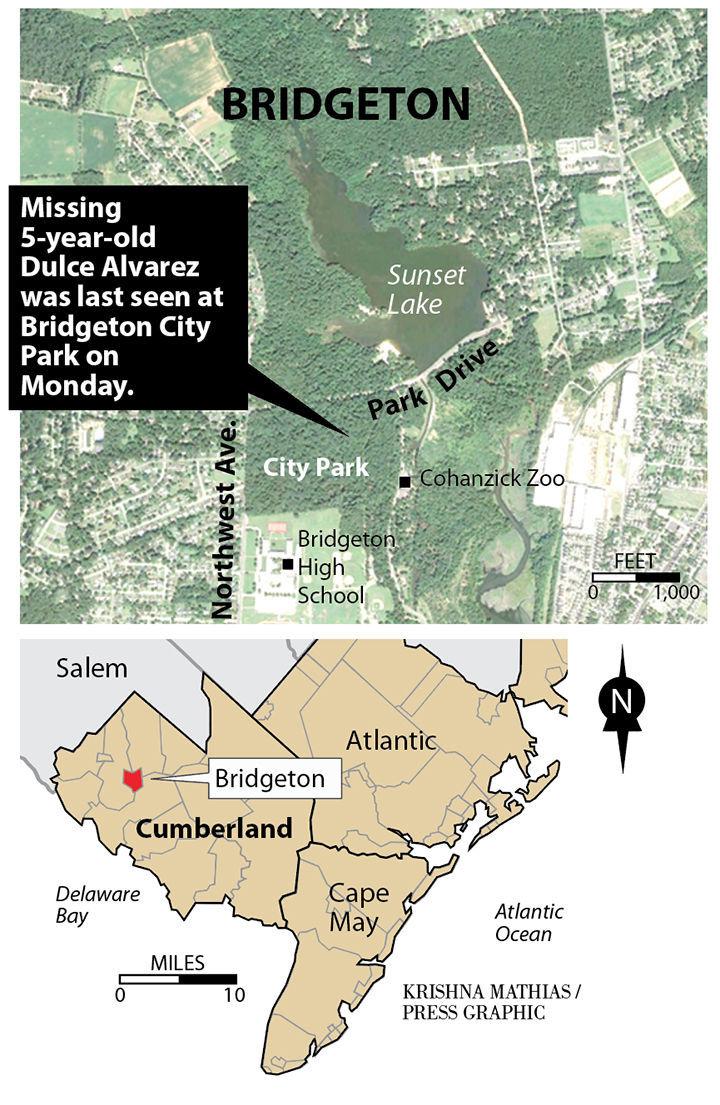 Police say they believe this man led Dulce from a playground in the City Park area in a red van with a sliding side door and tinted windows. They believe this occurred at approximately 4:20 p.m. Monday.
According to police, Dulce was wearing a yellow shirt with an elephant on it, black and white pants and white shoes.
Anyone with information can call Bridgeton police at 856-451-0033.