ATLANTIC CITY — Property owners caught off guard by a tax increase this summer may see more of the same in coming years unless state and city officials develop long- and short-term plans to tackle the issue head on.
A citywide property revaluation scheduled to be completed by year's end, increasing debt payments and the likely reduction in casino investment alternative tax revenue used to pay down the city's debt obligations could all contribute to an increase in taxes.
In August, property owners were shocked to see their taxes had increased significantly — $676.50 on a home assessed at $150,000 — even after county, school and city officials adopted budgets with flat or reduced tax rates.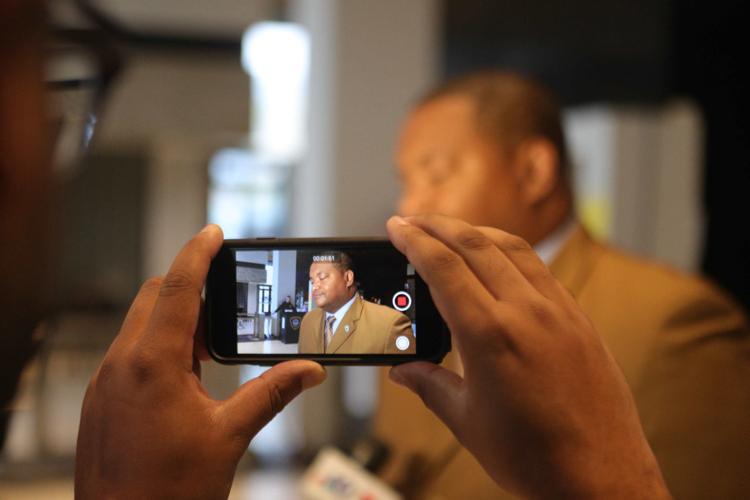 A tax task force, formed by Lt. Gov. Sheila Oliver to address the present tax increase and identify solutions that would prevent future increases, is nearing the end of its work and could produce a report of its findings and recommendations as soon as the end of the month.
Oliver said there remained a possibility the task force could present a solution to assist Atlantic City property owners with this year's fourth quarter increases.
Mayor Marty Small Sr., who served as chairman of City Council's revenue and finance committee for the past several years, said state and local officials are aware of the looming fiscal pitfalls.
Small said his "No. 1 goal as mayor is to come up with solutions to not put this on the taxpayers of Atlantic City."
ATLANTIC CITY — City taxpayers have formed a group to combat the rising costs of living in t…
"We're in a tough situation," he said, "but the bottom line is we need more revenue sources and we need to grow the ratable base."
The city's ratable base has shrunk by nearly 86% in 10 years, from $20 billion in 2008 to less than $3 billion last year. But even now, the city's property base is still overvalued, based on a formula used by Atlantic County.
The property revaluation — the first since 2008 and only the second since 1978 — is going to have an impact on taxes, said Council Vice President George Tibbitt, who also serves on the revenue and finance committee.
"When property values go up, taxes go up," Tibbitt said. "Because of the reval, a lot of people's taxes are going to go up."
But experts say that while future tax increases are possible, there are ways to avoid it.
ATLANTIC CITY — The group behind a petition effort to change the city's form of government s…
Jim Kennedy, local economist and former executive director of the Casino Reinvestment Development Authority, said two ways local officials could stave off another increase would be to seek additional state aid or defer certain costs in upcoming budgets. Since the state has been weaning the city off transitional aid for several years, an increase in aid is unlikely, he said.
"The other option is to find a (line item in the upcoming budget) that they just don't pay this year" and defer the costs, he said.
The last time the city deferred paying its obligations, in 2015, it resulted in a $49 million bond issuance in 2018 that increased the municipality's annual debt payments. Based on the bond statement, the city was scheduled to only make payments on the interest in 2018 and 2019, but will begin making multimillion-dollar expenditures on the principal in 2021. The combined interest and principal payment on the bond will be nearly $5 million for the 2021 budget year before nearly doubling to $9.9 million the next four years and finishing with a $12.5 million payment in 2026.
ATLANTIC CITY — In search of ways to generate revenue and lessen the burden of a recent tax …
Because of its substandard credit rating, Atlantic City's access to capital markets to secure new bonds is severely limited.
In 2017, the city paid $29 million toward municipal debt. For the 2019 fiscal year, Atlantic City paid $35.3 million in debt payments.
The city's total debt increased nearly $130 million between 2015 and 2018, according to annual statements filed with the state Department of Community Affairs. For the budget year ending in 2018, Atlantic City's municipal debt was $376.7 million. When local school debt is included, the total jumps to $441.5 million.
Sixth Ward Councilman Jesse Kurtz, another revenue and finance committee member, said one of the ways the city could prevent future tax increases would be to stop paying 100% of its annual debt service. Since a portion of the debt service is insured, meaning bond holders can still be paid, the city does not need to continue making such large payments, he said. The city, he said, needs a more "strategic, rational approach" to paying its debt.
ATLANTIC CITY — A city already battling a high rate of foreclosures and low home ownership c…
"If there's a tax increase on the table, I'm going to advocate for a different approach to the debt," Kurtz said. "If there's a shortfall, then we've got to do something additional, something new that we haven't done in recent years. I'd much rather see us scale back on what we're paying on the debt than lay off more workers or cut back on capital expenditures."
The city's debt becomes more problematic in the years to come because of a provision in the casino payment-in-lieu-of-taxes legislation signed after the state takeover in 2016. The amount of taxes the casinos pay is directly tied to annual total gaming revenue reported by the industry.
ATLANTIC CITY — The recent property tax increase has forced city officials to consider new w…
"Debt service payments will increase in the next few years, so the city's and state's focus is on keeping the city budget stable, holding the line on municipal property taxes and addressing quality-of-life issues so that Atlantic City retains its current residents and positions itself to attract new residents to strengthen the city's ratable base," said Lisa Ryan, spokeswoman for the state Department of Community Affairs, the agency that oversees city operations.
However, a provision in the PILOT bill includes a crediting mechanism that holds the casino's payments at 2015 levels. So even though total gaming revenue is projected to eclipse the next benchmark ($3 billion), the increase in payments by the casinos is offset by a larger credit that is paid using money dedicated to pay down the city's debt.
Tibbitt said the "double-standard" that exists for the casinos compared to the city's taxpayers needs to be addressed immediately. He said if the state would return even a portion of the nearly $90 million in taxes and fees collected from luxury, parking, room and sports betting to the city, property taxes would not be an issue right now.
ATLANTIC CITY — Stakeholders from the state, county and city met behind closed doors Monday …
"We don't need anything from them if we get what's ours," he said. "We should look like Dubai, but the state has their hands locked on that money."
Steve Callendar, president of the Casino Association of New Jersey, said the PILOT has stabilized the city's economy.
"As intended, the PILOT has brought certainty and stability to tax payments for the operating casinos and the government of Atlantic City," Callendar said in a statement. "This stabilization has helped maintain thousands of jobs and investment dollars in the market and enabled and stimulated further diversification, investment and growth."
A reduction in spending could also alleviate a tax increase, but there are few areas left in municipal expenditures where local officials could cut costs. City government has reduced spending by more than $53 million in the past five years and passed an operating budget for 2019 that was slightly more than $207 million.
Honoring HERO Campaign Co-Founders Bill and Muriel Elliott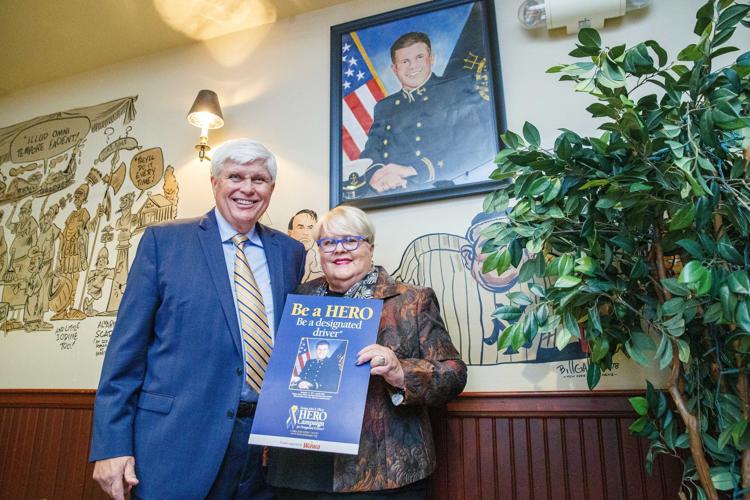 -- HIDE VERTICAL GALLERY ASSET TITLES --
Honoring HERO Campaign Co-Founders Bill and Muriel Elliott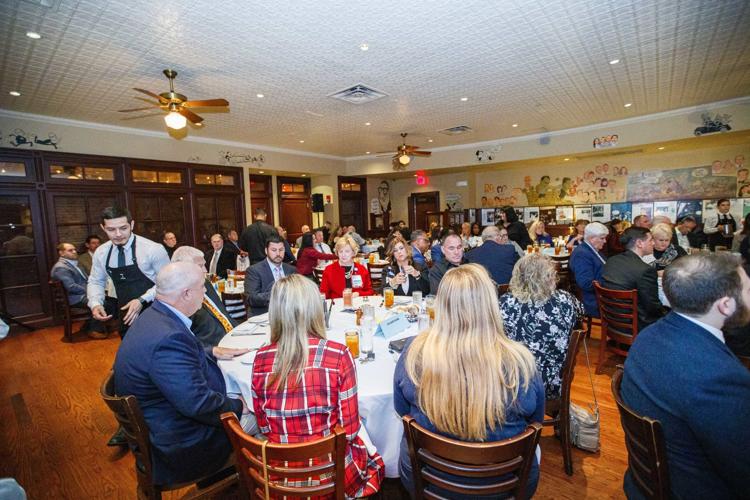 Honoring HERO Campaign Co-Founders Bill and Muriel Elliott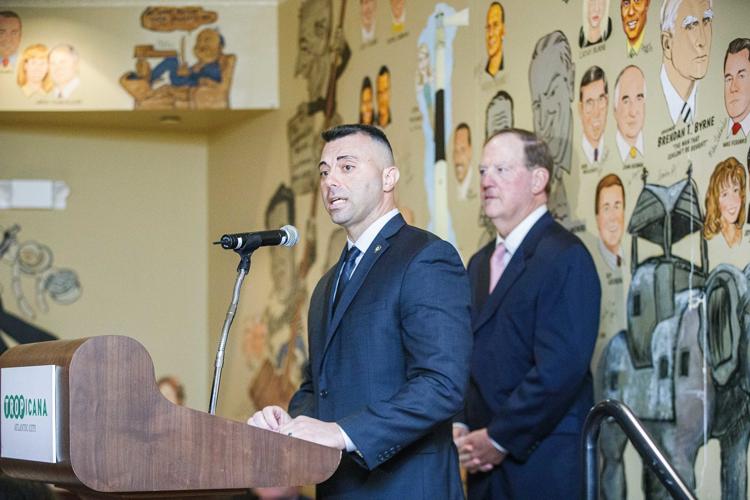 Honoring HERO Campaign Co-Founders Bill and Muriel Elliott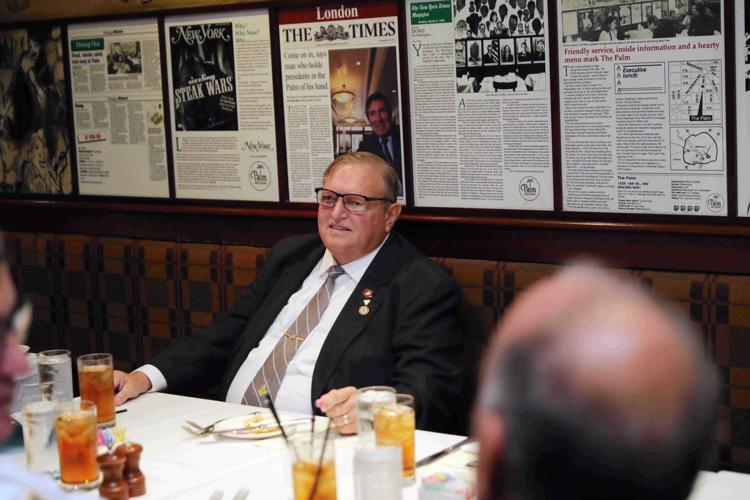 Honoring HERO Campaign Co-Founders Bill and Muriel Elliott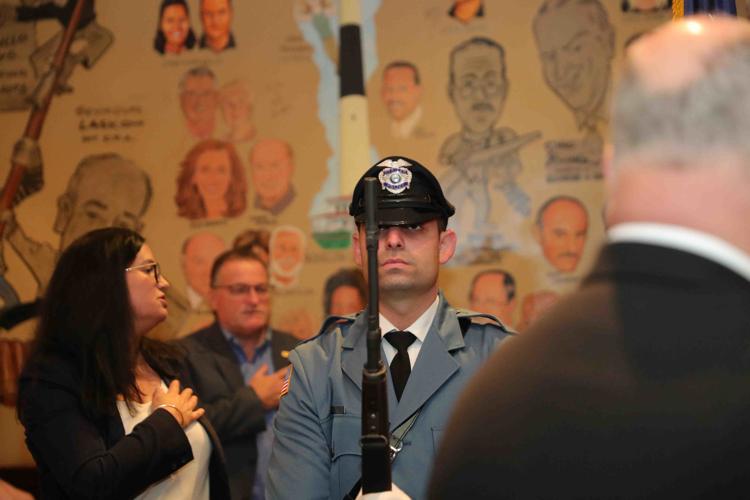 Honoring HERO Campaign Co-Founders Bill and Muriel Elliott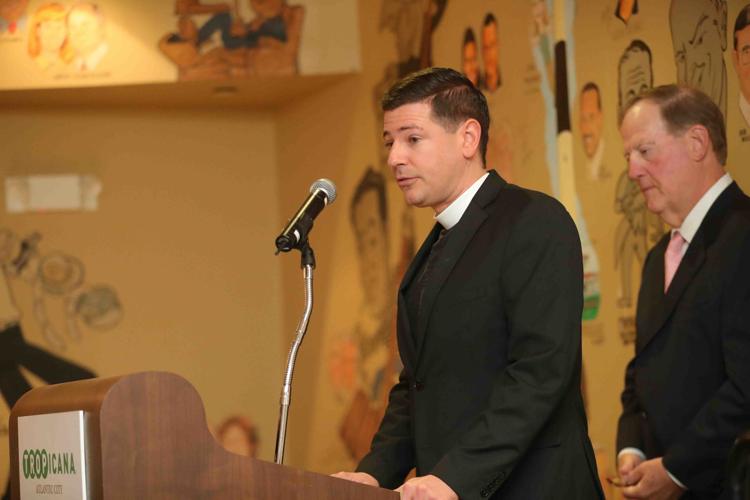 Honoring HERO Campaign Co-Founders Bill and Muriel Elliott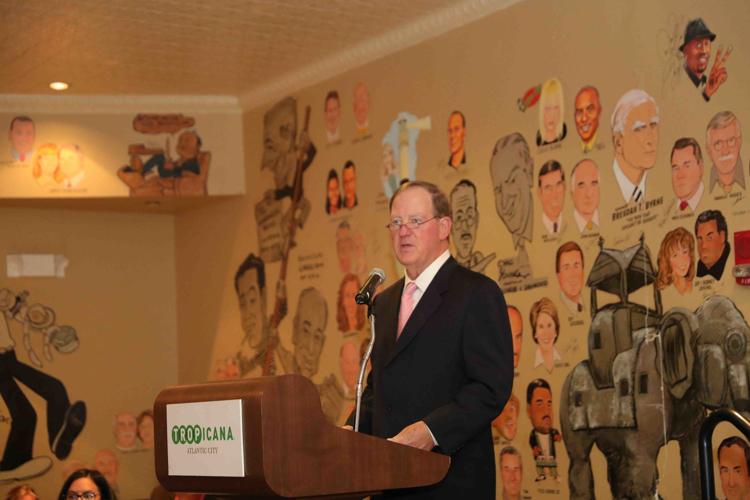 Honoring HERO Campaign Co-Founders Bill and Muriel Elliott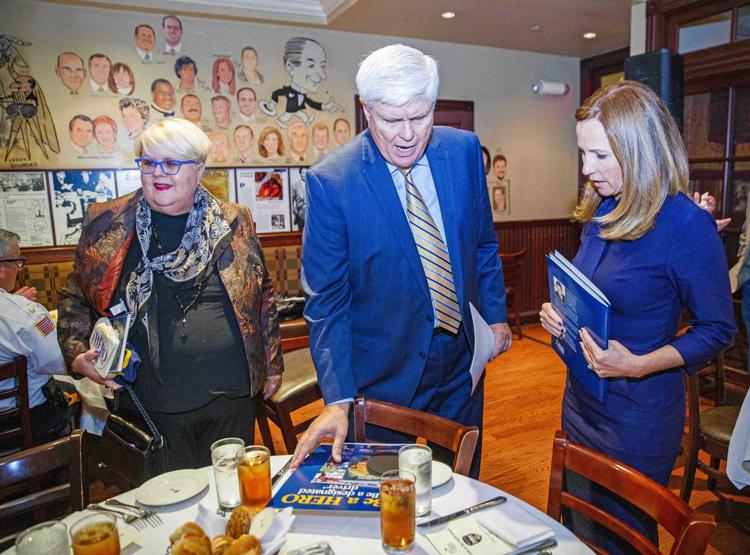 Honoring HERO Campaign Co-Founders Bill and Muriel Elliott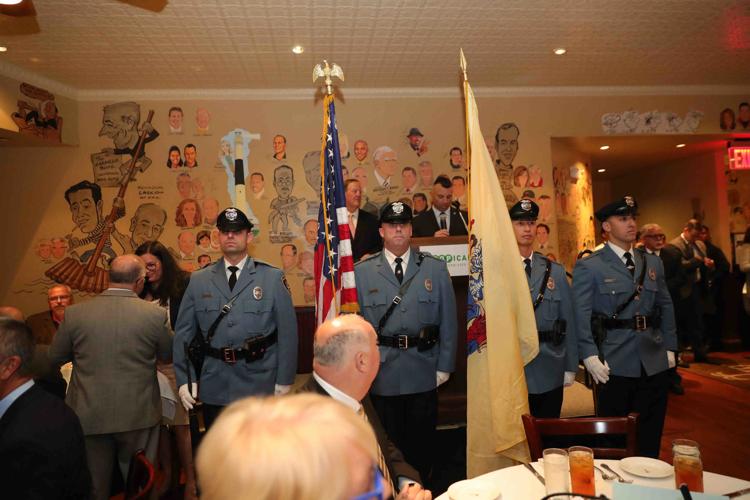 Honoring HERO Campaign Co-Founders Bill and Muriel Elliott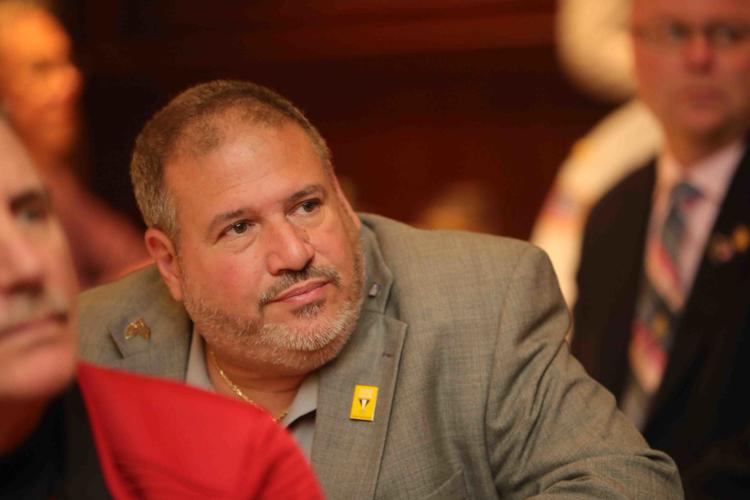 Honoring HERO Campaign Co-Founders Bill and Muriel Elliott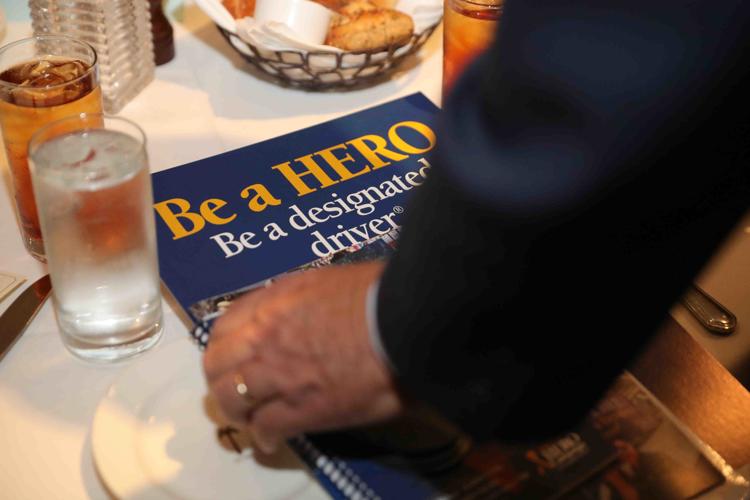 Honoring HERO Campaign Co-Founders Bill and Muriel Elliott
Honoring HERO Campaign Co-Founders Bill and Muriel Elliott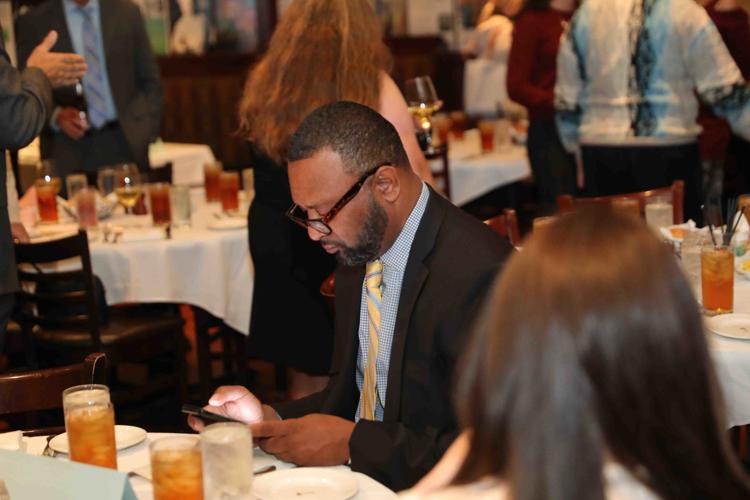 Honoring HERO Campaign Co-Founders Bill and Muriel Elliott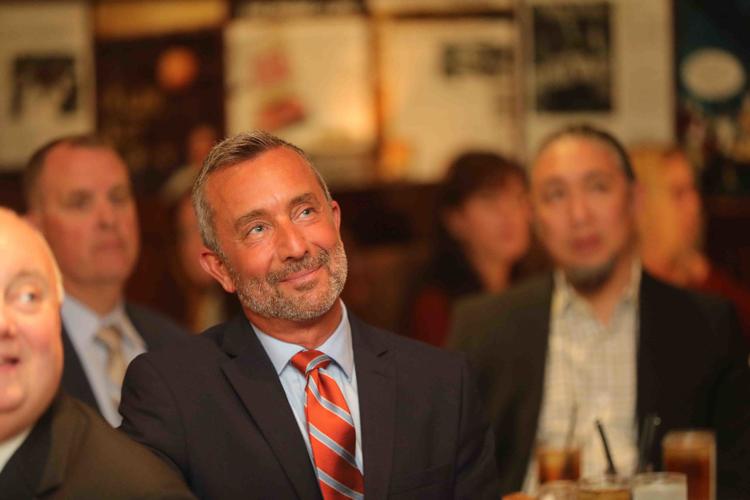 Honoring HERO Campaign Co-Founders Bill and Muriel Elliott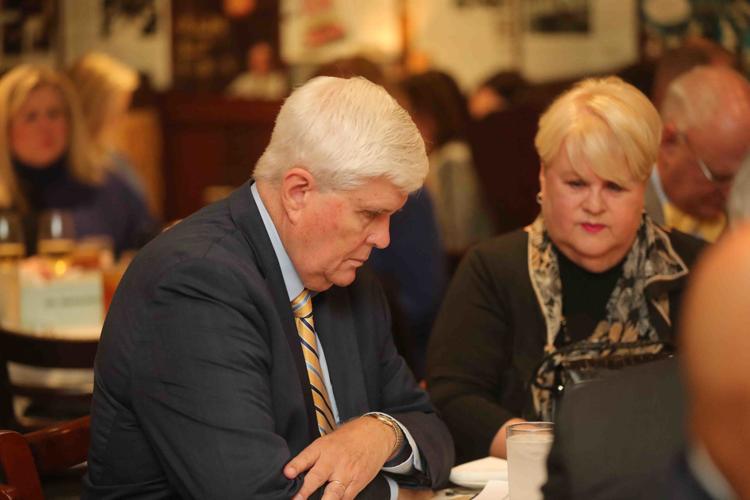 Honoring HERO Campaign Co-Founders Bill and Muriel Elliott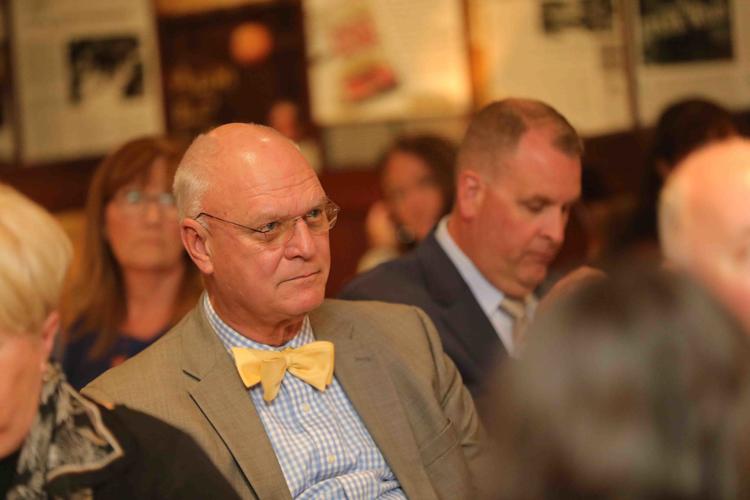 Honoring HERO Campaign Co-Founders Bill and Muriel Elliott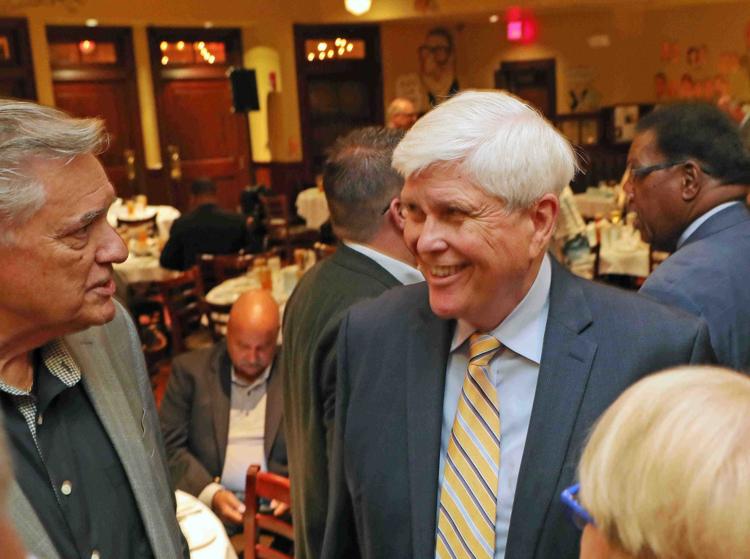 Honoring HERO Campaign Co-Founders Bill and Muriel Elliott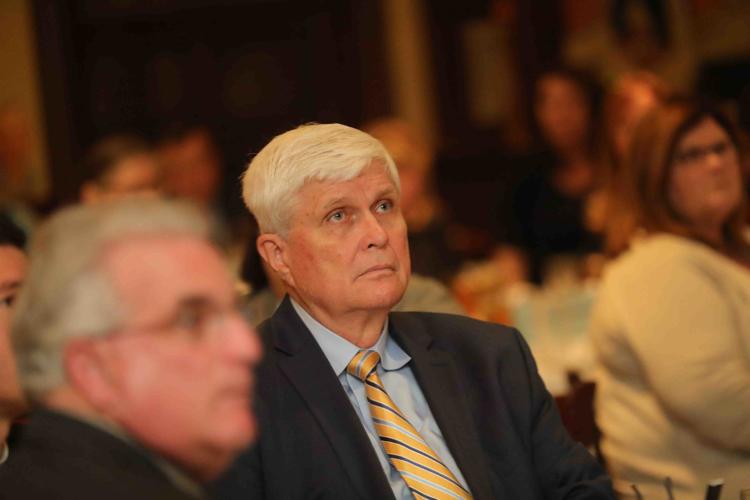 Honoring HERO Campaign Co-Founders Bill and Muriel Elliott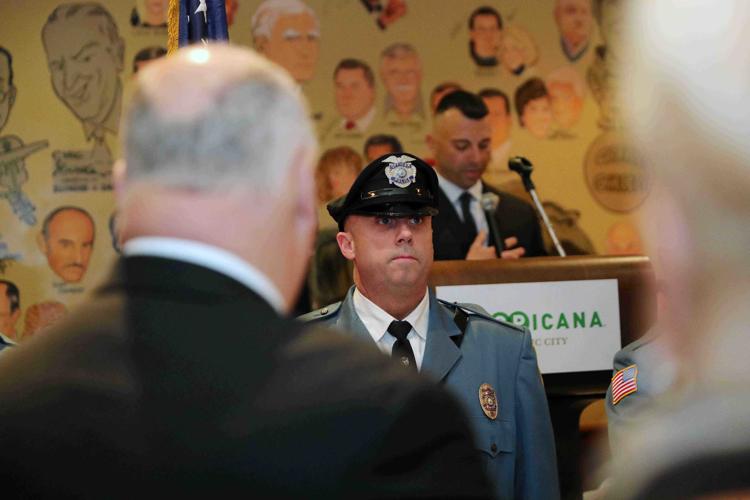 Honoring HERO Campaign Co-Founders Bill and Muriel Elliott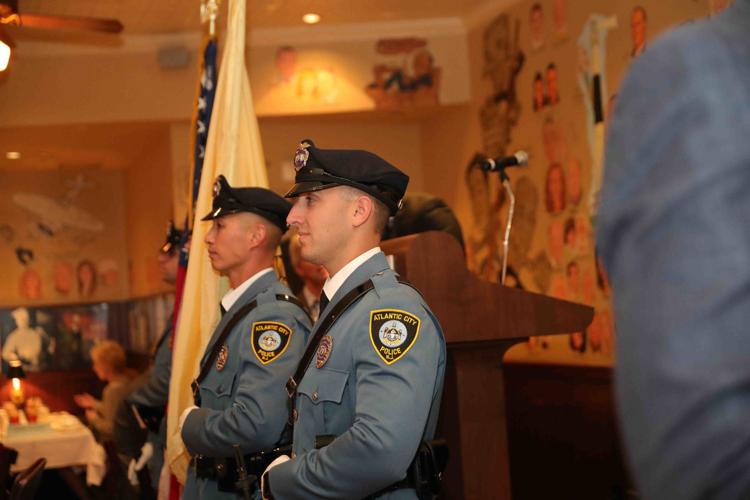 Honoring HERO Campaign Co-Founders Bill and Muriel Elliott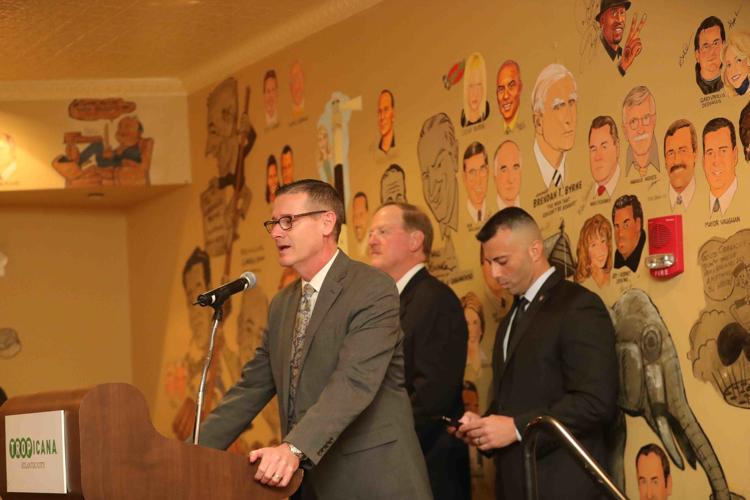 Honoring HERO Campaign Co-Founders Bill and Muriel Elliott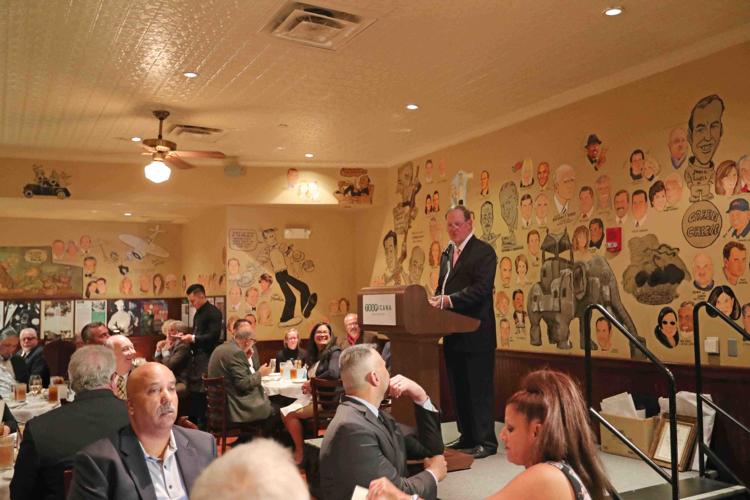 Honoring HERO Campaign Co-Founders Bill and Muriel Elliott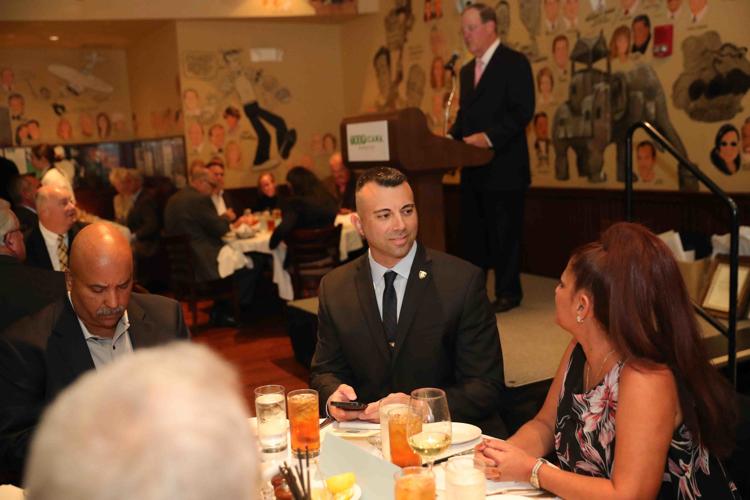 Honoring HERO Campaign Co-Founders Bill and Muriel Elliott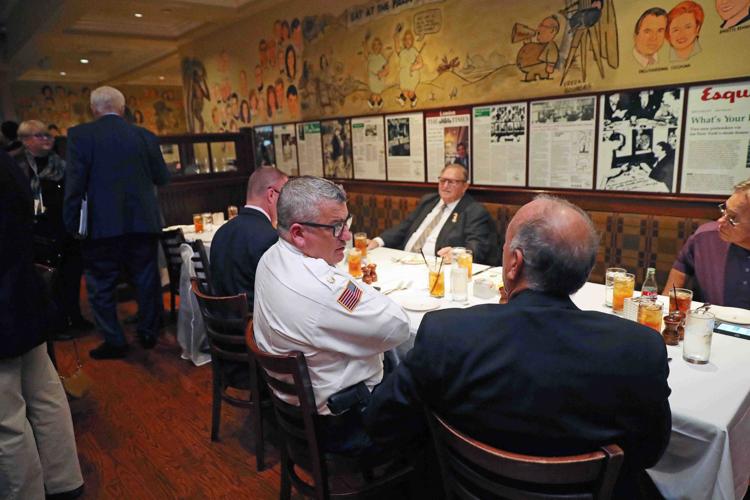 Honoring HERO Campaign Co-Founders Bill and Muriel Elliott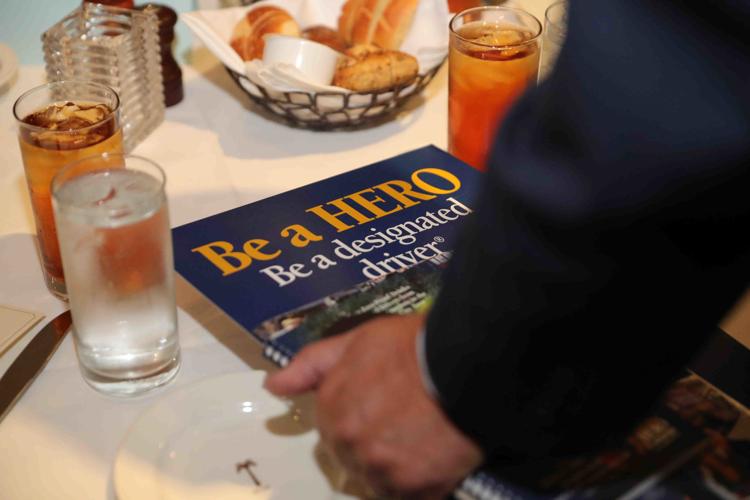 Honoring HERO Campaign Co-Founders Bill and Muriel Elliott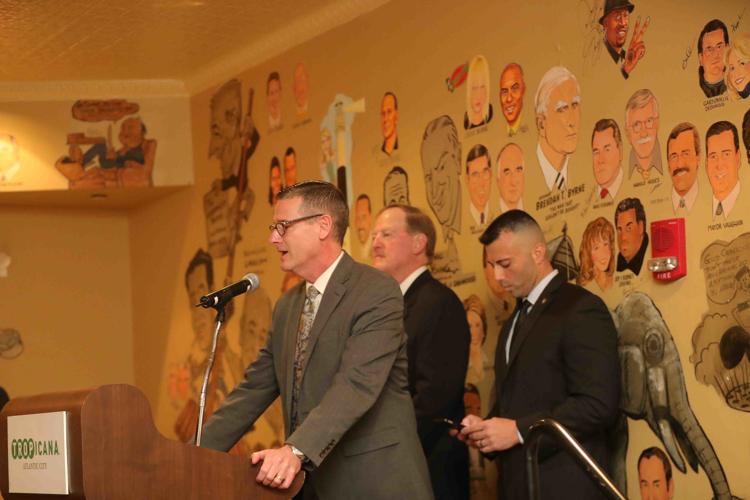 Honoring HERO Campaign Co-Founders Bill and Muriel Elliott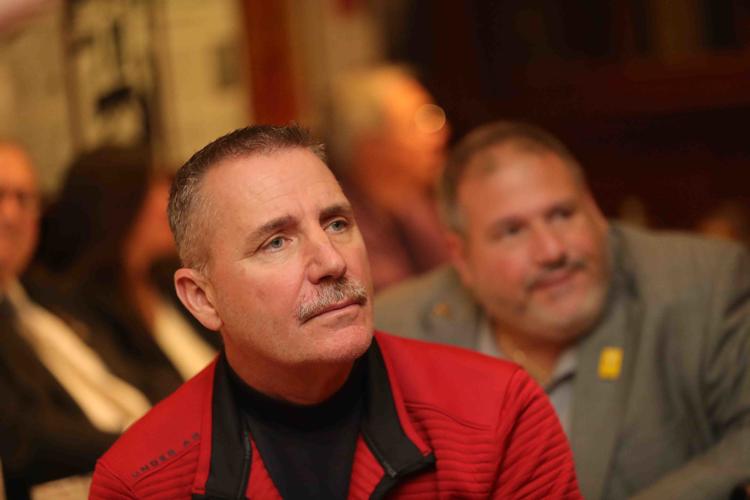 Honoring HERO Campaign Co-Founders Bill and Muriel Elliott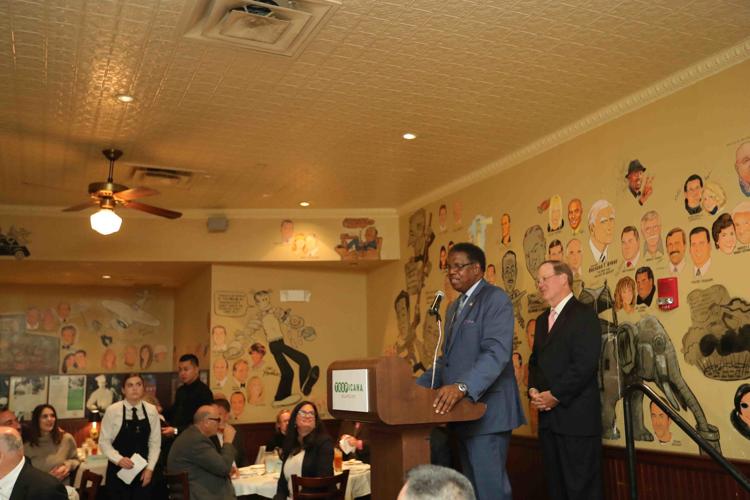 Honoring HERO Campaign Co-Founders Bill and Muriel Elliott
Honoring HERO Campaign Co-Founders Bill and Muriel Elliott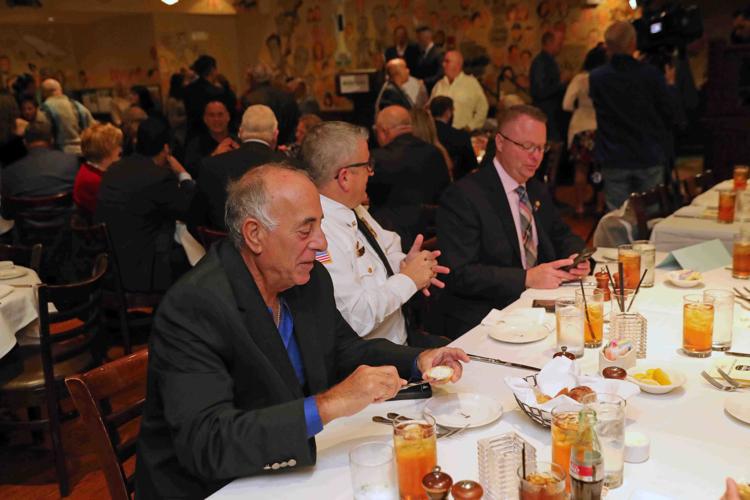 Honoring HERO Campaign Co-Founders Bill and Muriel Elliott