ATLANTIC CITY — City residents and business owners have no shortage of ideas on how to improve the resort.
The Atlantic City Initiatives Project Office held a community town hall for the 3rd and 4th wards Wednesday at the Dr. Martin Luther King Jr. School Complex.
Similar to the citywide town hall in January at Jim Whelan Boardwalk Hall, the group of about 50 people listened to the opening remarks of Mike Epps, executive director of the Initiatives Project Office, and Mayor Marty Small Sr.
Small made some news Wednesday as he announced that starting next month, he would host an "Evening with the Mayor" and his administration twice monthly. The first meeting would accommodate the 1st through 3rd wards. The second meeting later in the month would handle the 4th through 6th wards.
ATLANTIC CITY — State and city officials have announced a community town hall for residents …
Similar to previous town halls the state and city have coordinated, breakout sessions were held on topics such as education, health, housing, government services and youth.
Atlantic County Freeholder Frank D. Formica, owner of Formica Bros. Bakery, sat in on the economic development panel.
The state and city have to put more energy into making people feel safe and the city clean, Formica said. The police presence in the resort is nothing compared to the number of officers who are visible in a place like Times Square in New York.
"The perception is safety has to be improved," said Formica, who added the state is broke and would have limited resources to invest in Atlantic City.
The casinos' property value implosion is still something the city is trying to recover from, Formica said.
He called for the Casino Reinvestment Development Authority to hire experts to study the problems of each specific neighborhood.
Formica also wanted to know whether the casino's payments in lieu of taxes, or PILOT, could be changed so more money would flow to the city.
Even though there was a separate youth panel, the city's young people were a topic of discussion in the public safety breakout session.
ATLANTIC CITY — At a news conference in April, where city and state leaders introduced a tim…
Police Deputy Chief James Sarkos attended the meeting and heard an earful from grandmothers who said they wanted to feel safe in their homes.
Sarkos said the city's teens need to be involved in sports.
"You will not get results right away, but you have to be proactive," Sarkos said. "We all need to come together. It takes a village to raise a child."
Participants in the breakout panel on youth and their pathways to success said there need to be more after-school opportunities.
Capt. Alex Cadavid of the city's Fire Department said firefighters could be involved with some type of program to teach children activities such as swimming and rowing.
"Everything is geared to basketball and football," Cadavid said.
ATLANTIC CITY — Residents and business owners in the city's 1st and 2nd wards voiced concern…
Panel members suggested there needs to be trauma recovery services and partnerships with large and small businesses to come up with a program of internships for young people.
The first priority for the breakout panel on housing and land use was the city's vacant properties. Meanwhile, the arts and culture panel focused on raising awareness of what is happening in the resort arts-wise.
Evan A. Sanchez, co-founder of Authentic City Partners and Hayday Coffee and president of the Atlantic City Arts Foundation, sat in on the arts and culture breakout session. He said people may not be aware that there are 50 murals scattered around the resort. There will be a jitney or bus mural tour of the city next year, Sanchez said.
Atlantic City Town Hall Meeting
-- HIDE VERTICAL GALLERY ASSET TITLES --
111419_nws_actownhall 405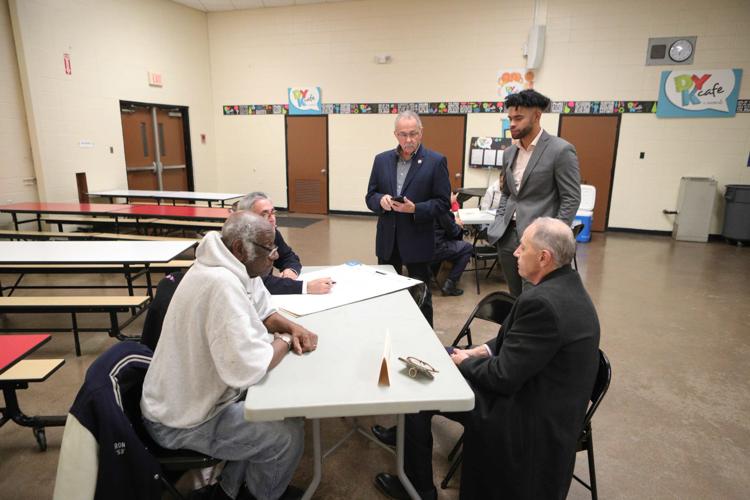 111419_nws_actownhall 396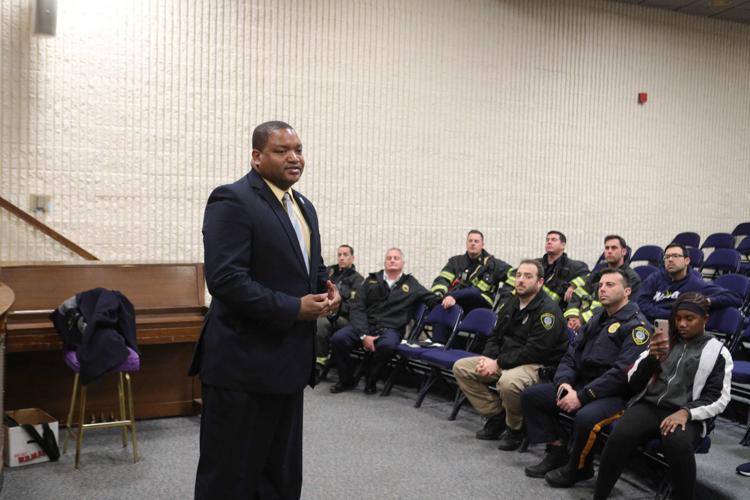 111419_nws_actownhall 406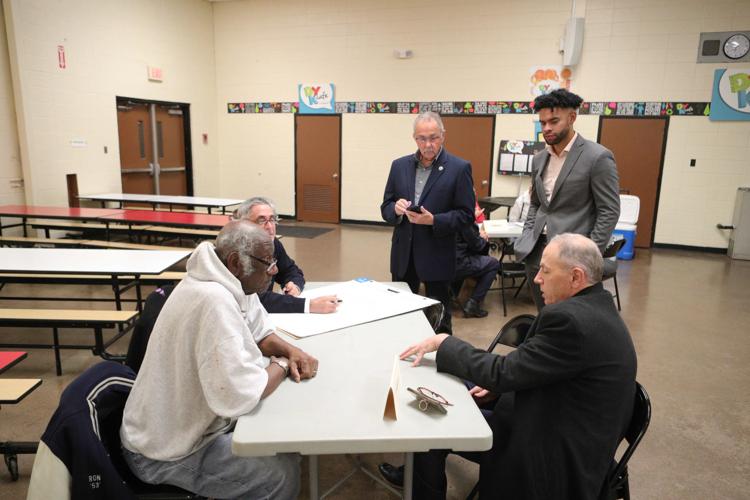 111419_nws_actownhall 404
111419_nws_actownhall 398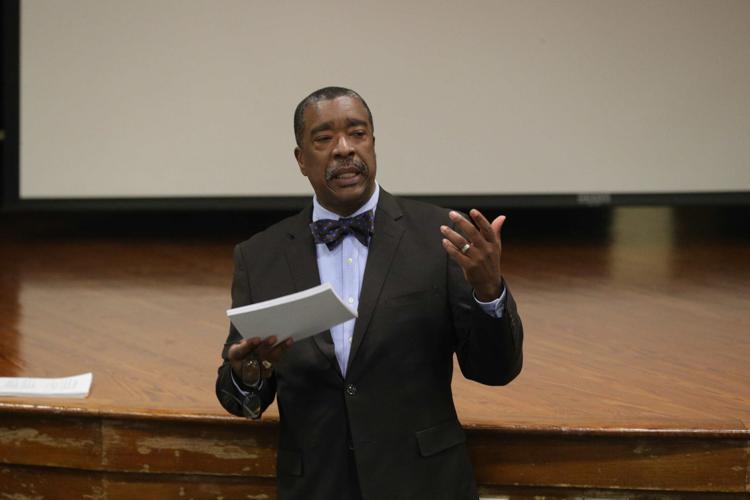 111419_nws_actownhall 402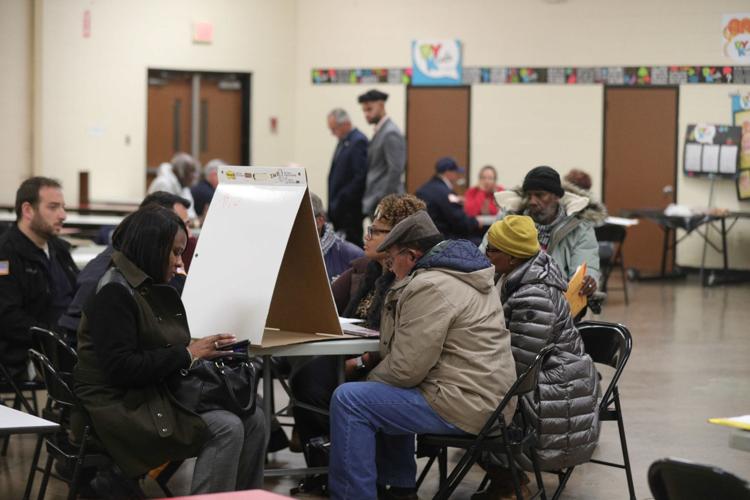 111419_nws_actownhall 403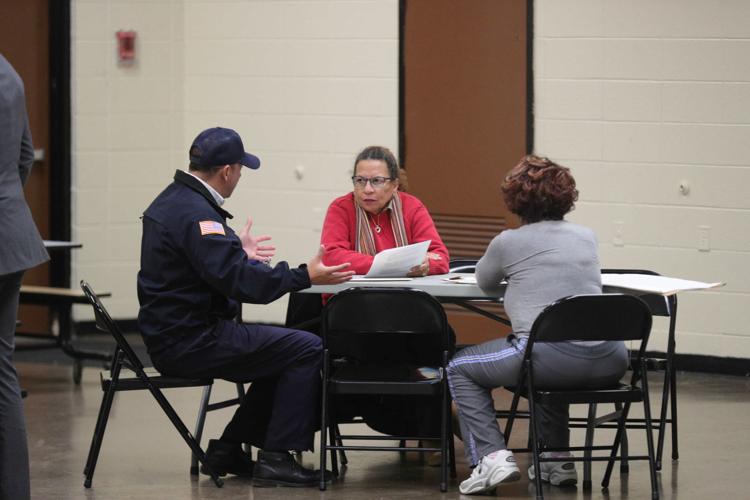 111419_nws_actownhall 400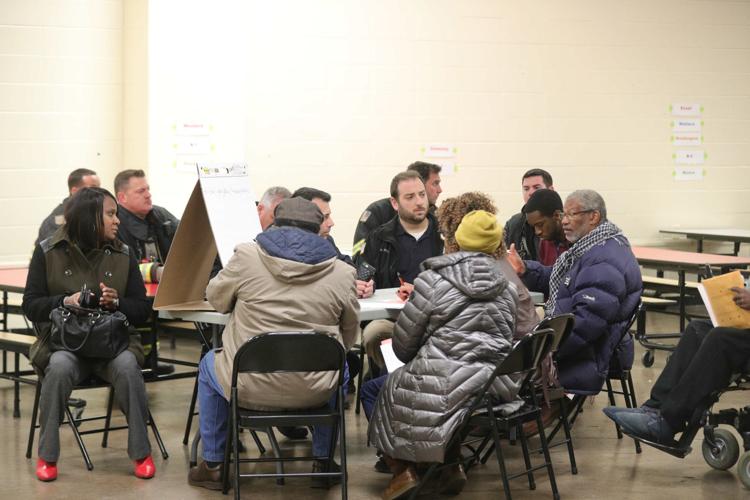 111419_nws_actownhall 410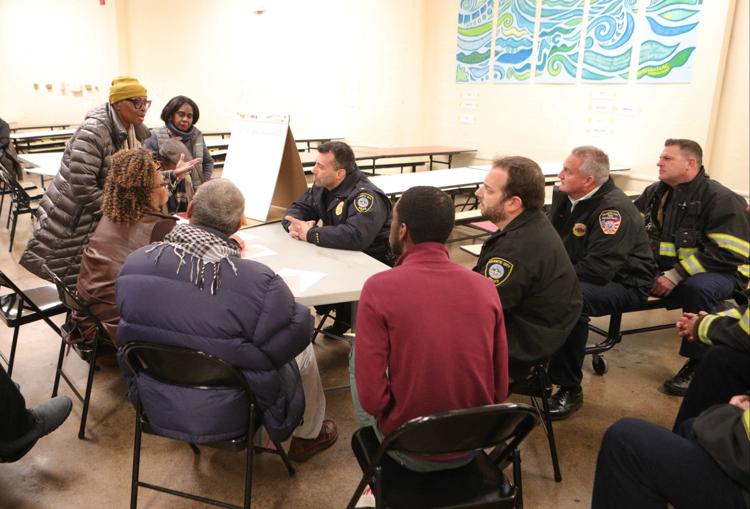 111419_nws_actownhall 395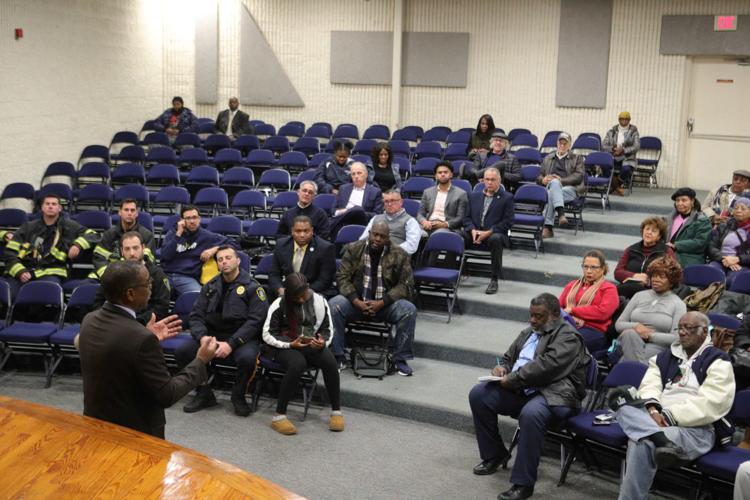 111419_nws_actownhall 397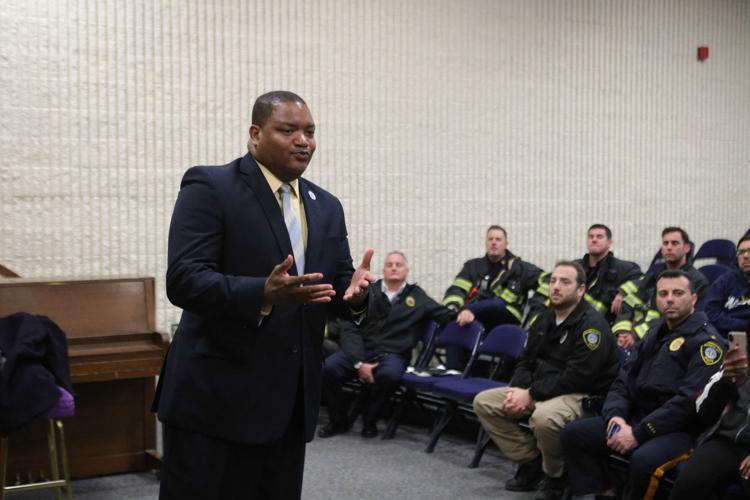 111419_nws_actownhall 394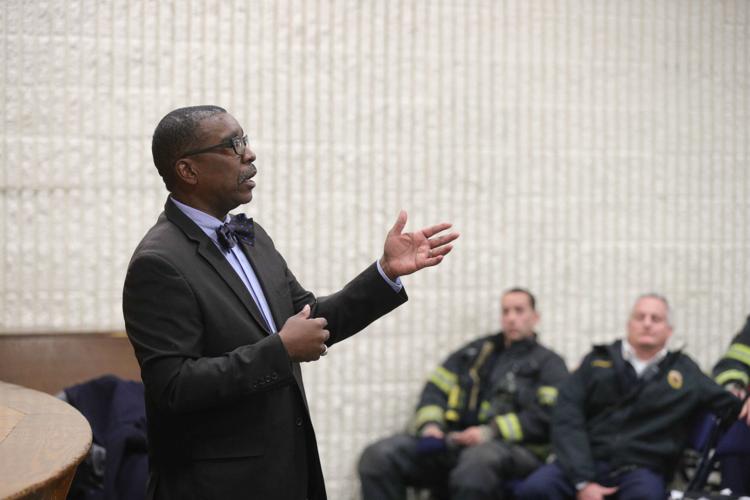 111419_nws_actownhall 409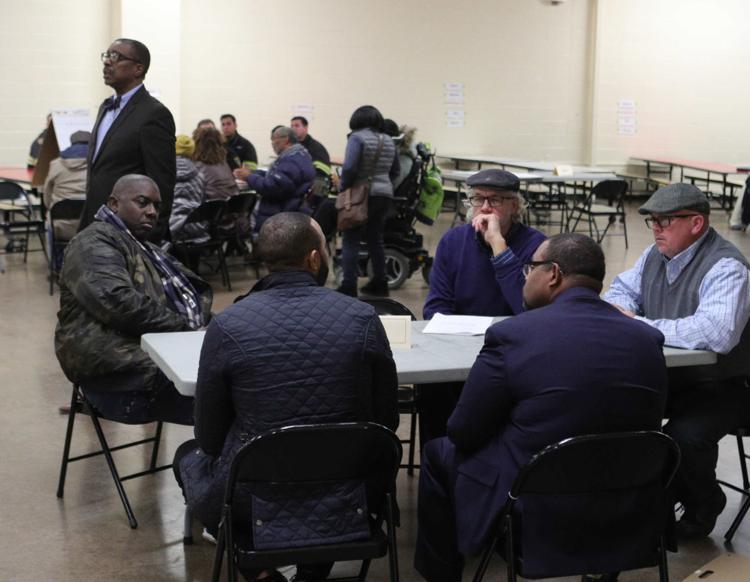 111419_nws_actownhall 401
111419_nws_actownhall 399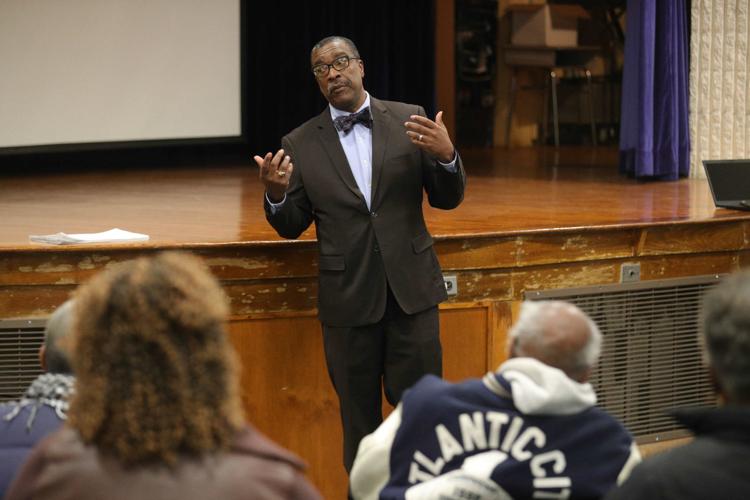 111419_nws_actownhall 393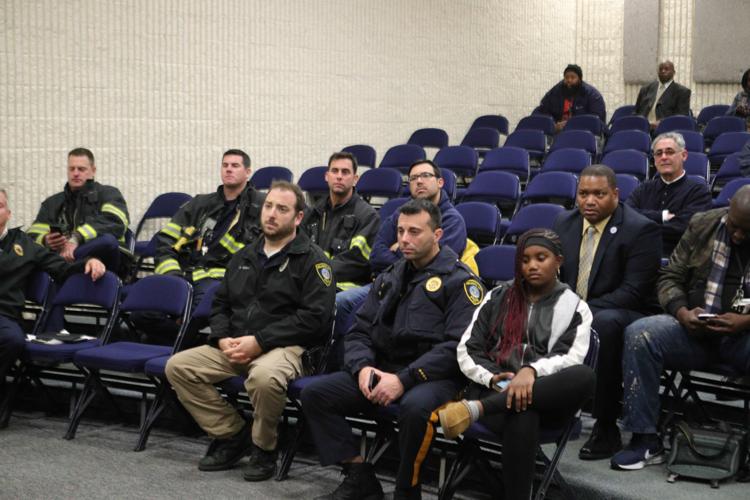 111419_nws_actownhall 393