NORTHFIELD — Atlantic County's budget is estimated to increase slightly to $216.7 million in 2020, with the amount to be raised by taxes going up less than 1% to $151.6 million, County Executive Dennis Levinson said Tuesday.
"We anticipate little or no increase in the county tax rate," said Levinson, a Republican who has been in office since 2000 and was re-elected in November. "Our year-end budget surplus is a healthy $18.6 million."
The 2019 budget was $212.7 million, down from $217.5 million in 2018; and the amount raised from taxes in 2019 was $150.4 million, said County Administrator Jerry Del Rosso.
Levinson gave his annual budget presentation to the Atlantic County Board of Chosen Freeholders on Tuesday afternoon but cautioned numbers are preliminary.
Politics has complicated attempts to help Atlantic City property owners deal with a big, une…
"By statute we have to give the budgetary message on this date," Levinson said of state law. "Right now, Pleasantville and Atlantic City are still outstanding because of revaluations being done."
The county must have each town's ratable numbers to work out each town's share of the county tax burden.
Levinson said the county has held down spending as much as possible. Much of the increase in spending is in areas under state mandate. He said they include increases in spending for the Harborfields juvenile detention facility in Egg Harbor City and the Medical Examiner's Office, as well as the County Clerk's Office, Board of Elections and Superintendent of Elections.
Meadowview Nursing and Rehabilitation Center requires a $232,000 increase in spending for costs of therapies, prescription drugs, temporary nursing service and software licenses for new reporting regulations, Levinson said.
NORTHFIELD — A county freeholder subcommittee is seeking ways to help Atlantic City property…
He reiterated, as in years past, that the county's bond ratings from both Moody's and Standard and Poor's remain high — Aa2 and AA stable, respectively — and that the county's net debt remains quite low at less than one-half of 1% of the county's total debt capacity.
"Atlantic County remains in excellent financial shape," Levinson told the freeholders. "We have weathered the economic storm that challenged our area for more than a decade and did so with determination and resiliency."
There were no questions from the public or the freeholders about the budget.
In closing, Levinson thanked the board for its cooperation through the years.
NORTHFIELD — Atlantic County freeholders introduced a $217.5 million 2018 budget Tuesday tha…
"It's very easy to play politics. … You can always find fault," Levinson said. "We are blessed with a bipartisan board that puts politics aside when they walk in the door. I hope that is reflected nationally and internationally, because it can be done."
The board also presented a resolution in remembrance of longtime Buena Vista Township Mayor Chuck Chiarello to his widow, Cheryl.
Chiarello, a Democrat who died last month, was praised by freeholders on both sides of the aisle and by Levinson for his work on behalf of his township and the county.
"It's hard to think about Chuck without thinking about politics," Cheryl Chiarello said as she fought back tears. "It was his life, what he wanted to do. ... He just loved doing good things."
"I've known Chuck a long, long, long time. I respected him immensely — we all did," said Freeholder John Risley, a Republican. He said Chiarello was a friend to all, Republican or Democrat.
"He was the friendliest adversary I ever had," Levinson said. "He was a good friend."
Chuck Chiarello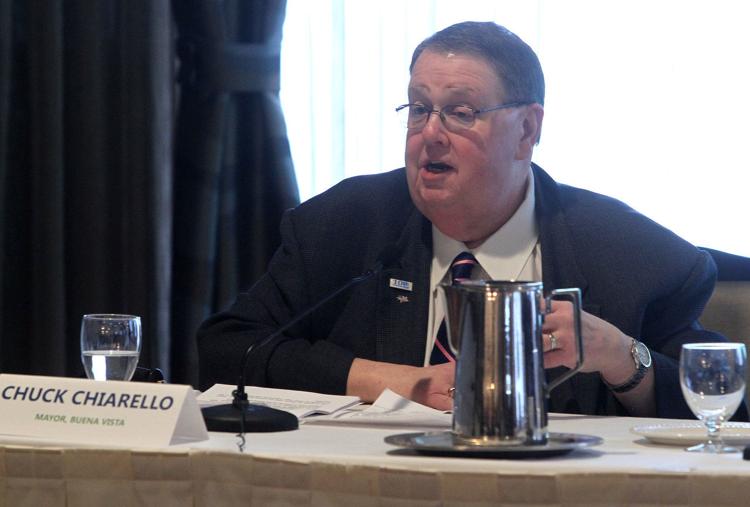 -- HIDE VERTICAL GALLERY ASSET TITLES --
Buena Vista Township Mayor Chuck Chiarello with committee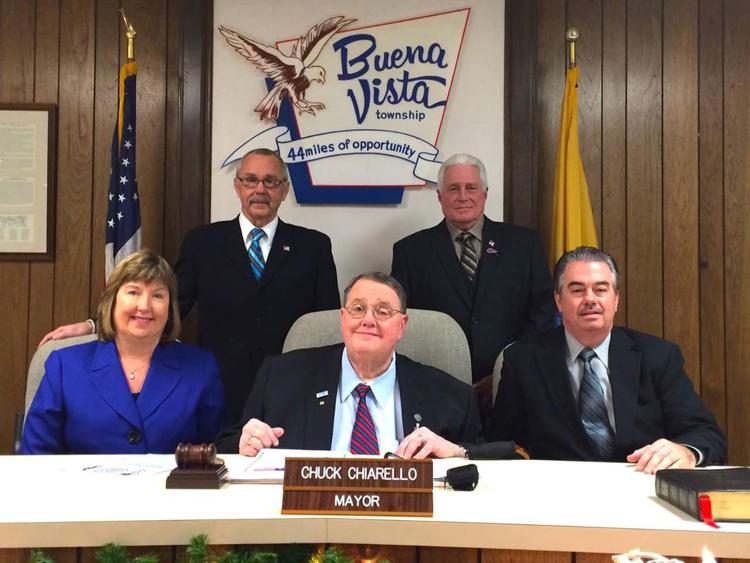 120916_nws_buena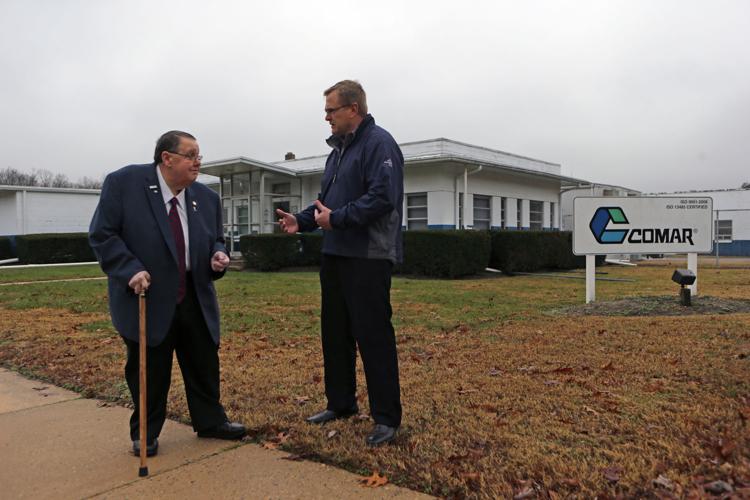 052817_nws_buena-8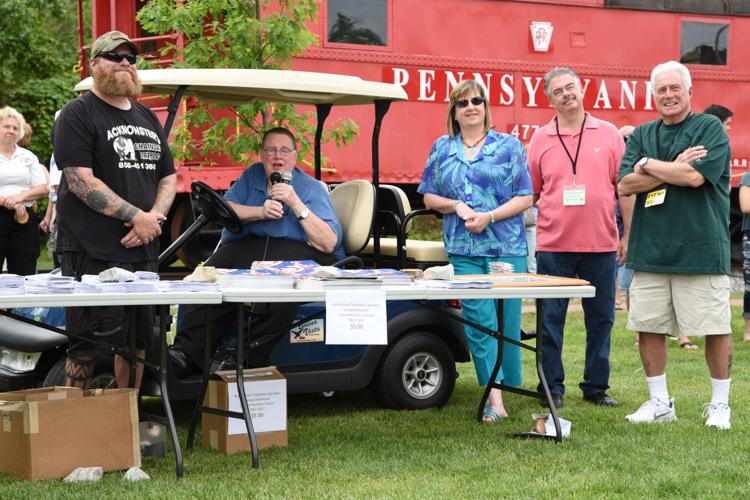 052817_gal_buena-75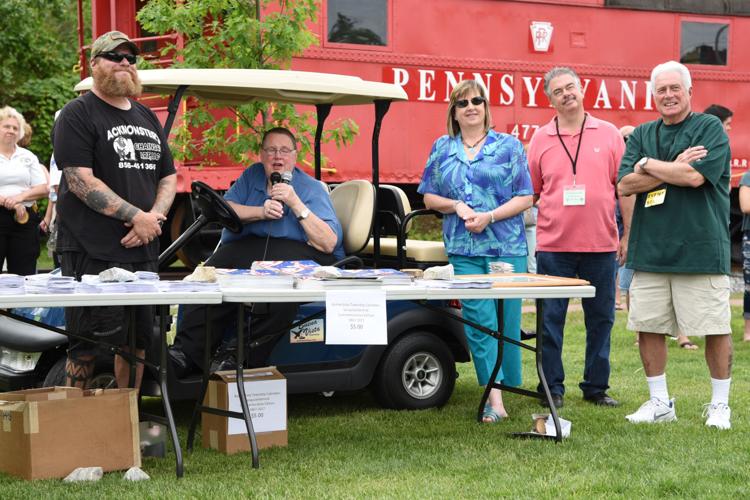 020518_hom_Chuck Chiarello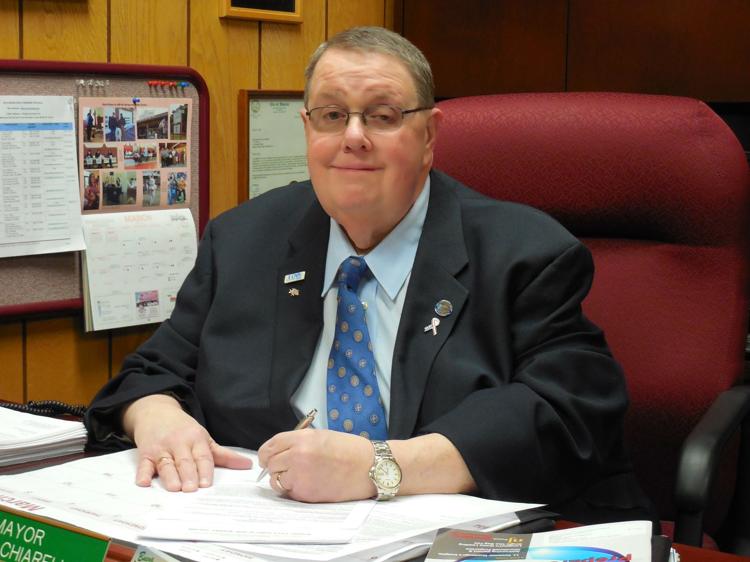 Chuck Chiarello.jpg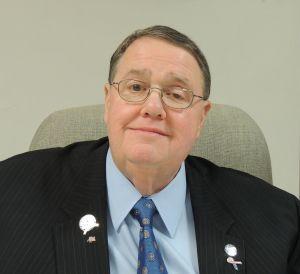 BABBOTT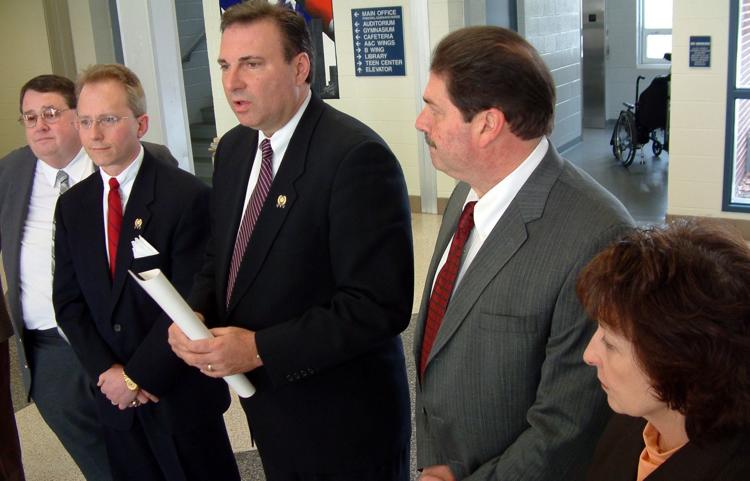 simplelife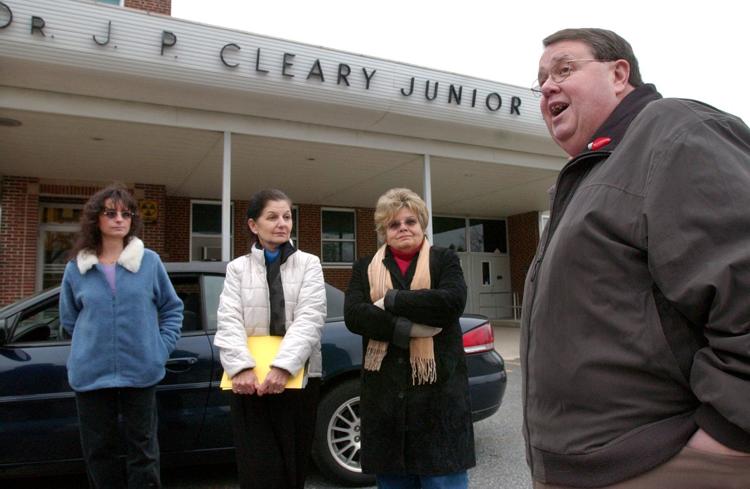 simplelife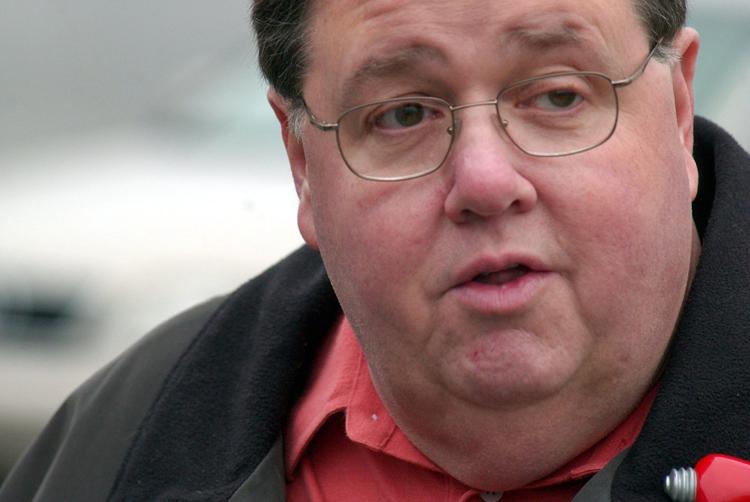 120719_nws_chiarellolookback-PAC0018046688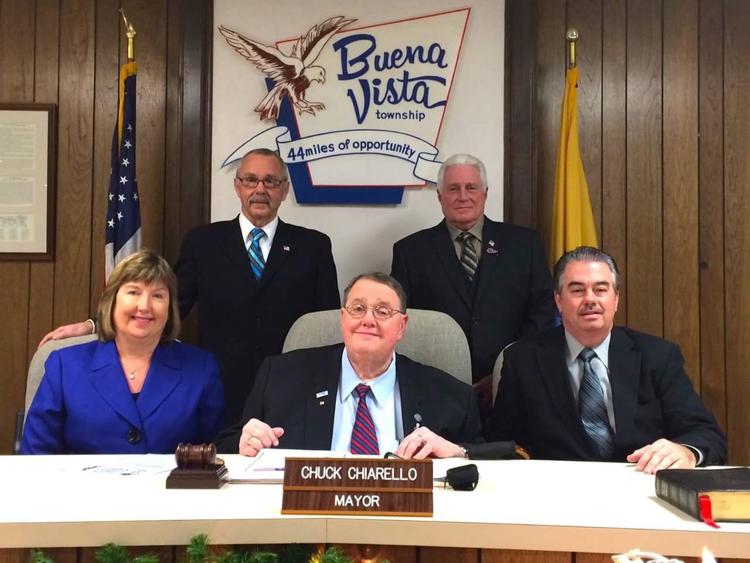 richland village
mayors conference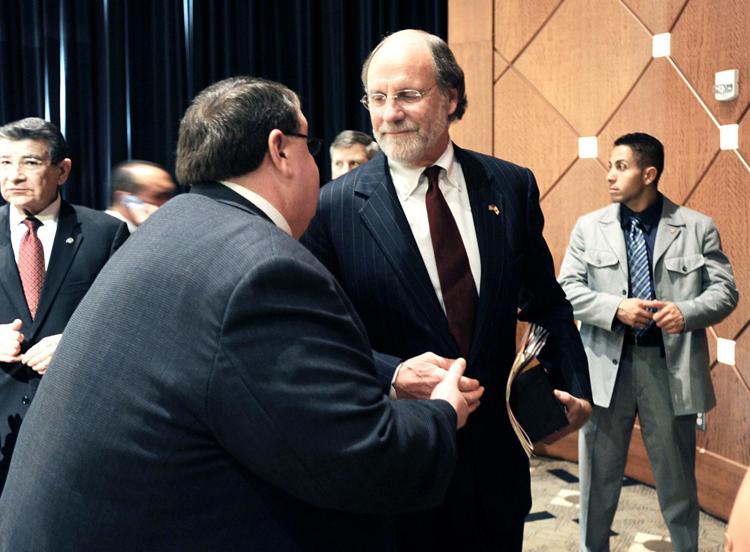 ACECO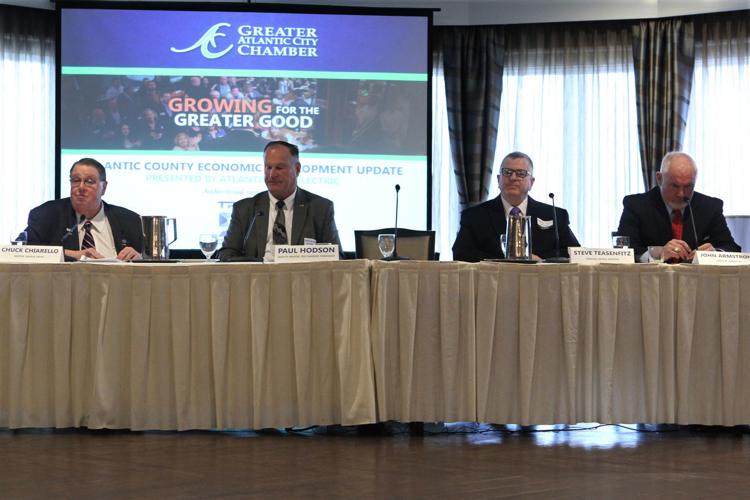 NJ Conference of Mayors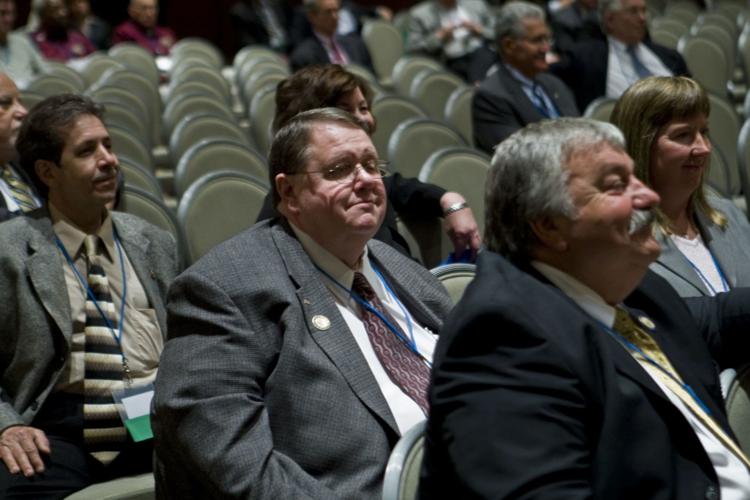 120916_nws_buena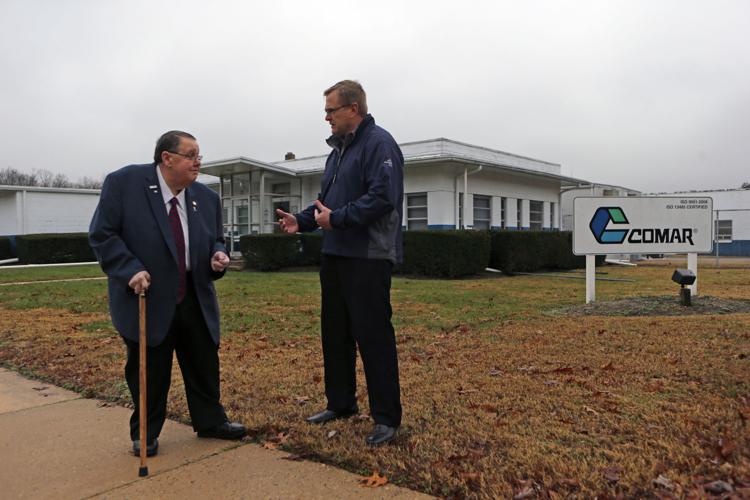 WTC steel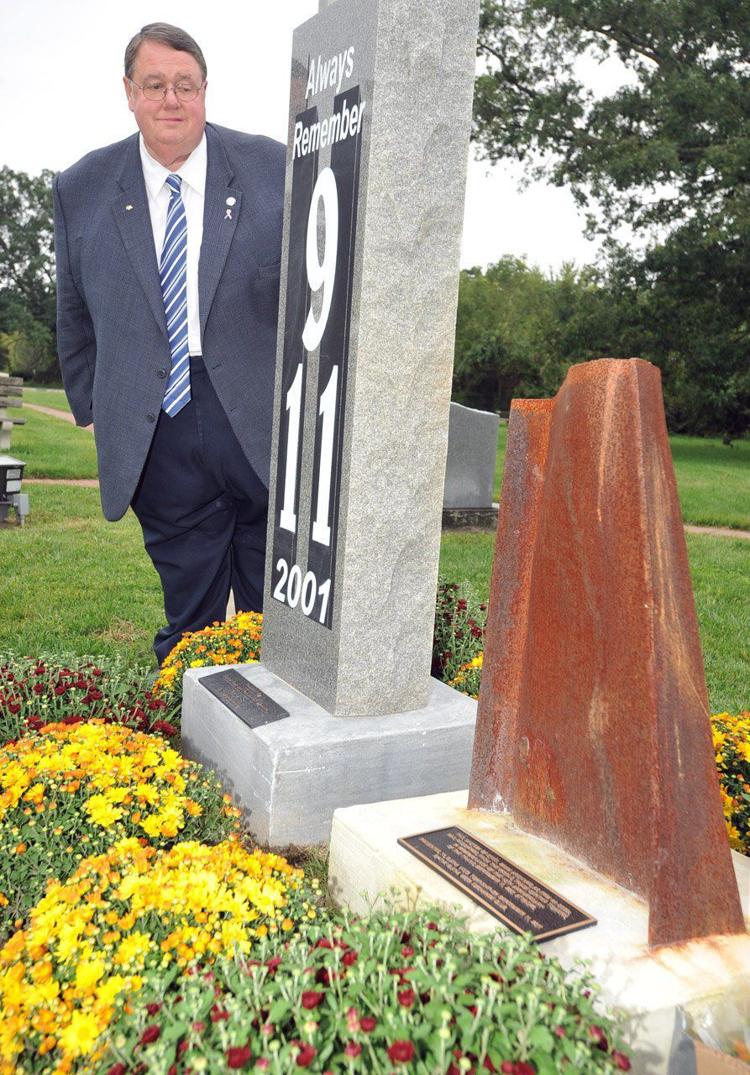 Friendship Church
ACECO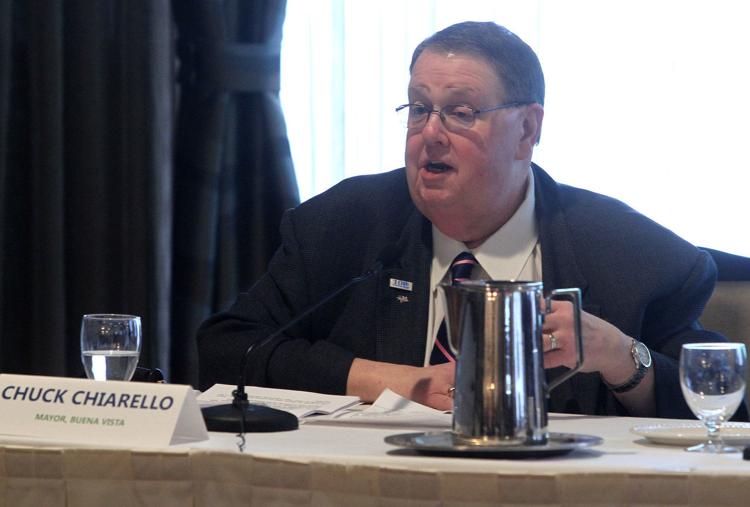 Train Tour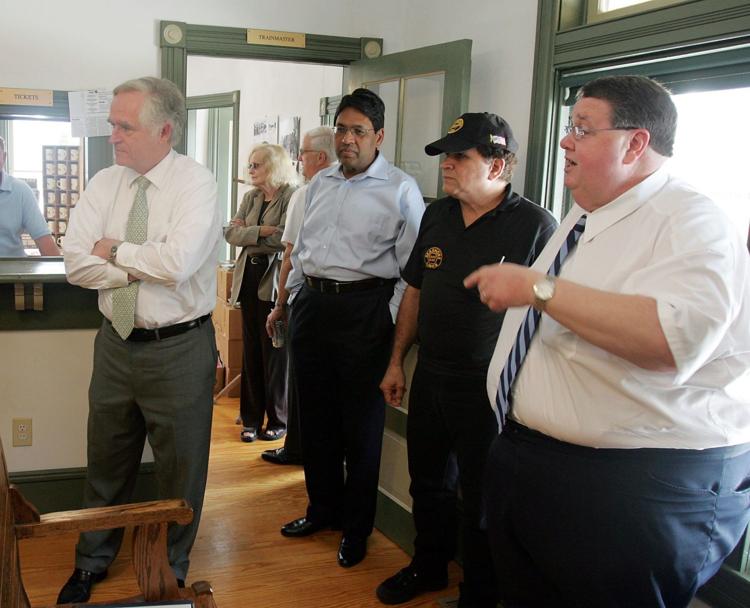 120719_nws_chiarellolookback-PAC0020807967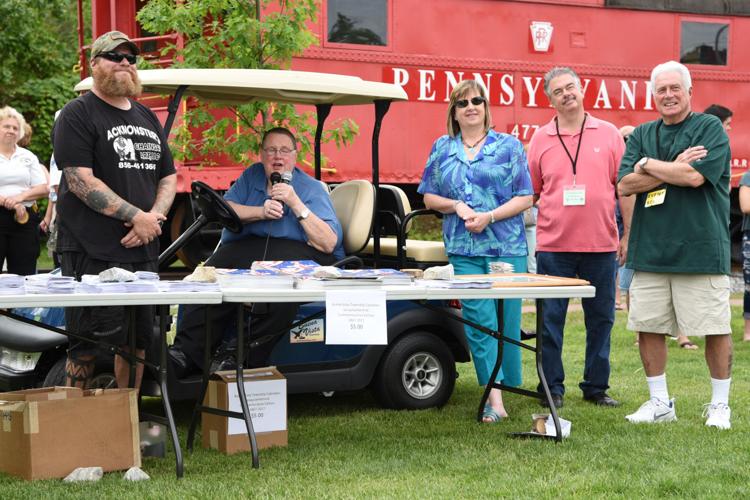 laughs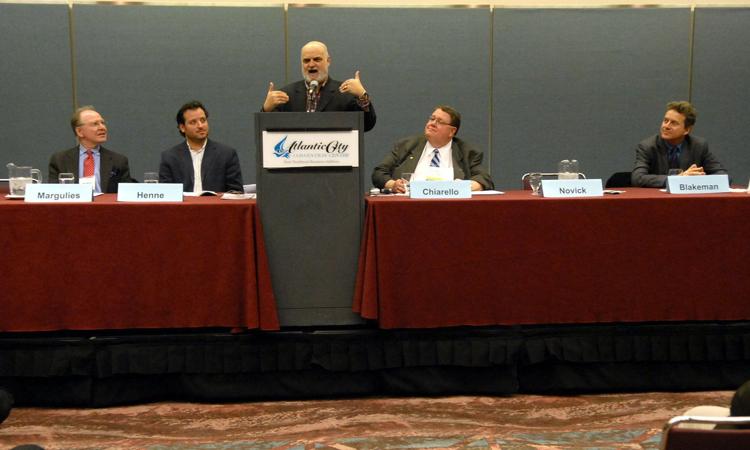 OpenSpace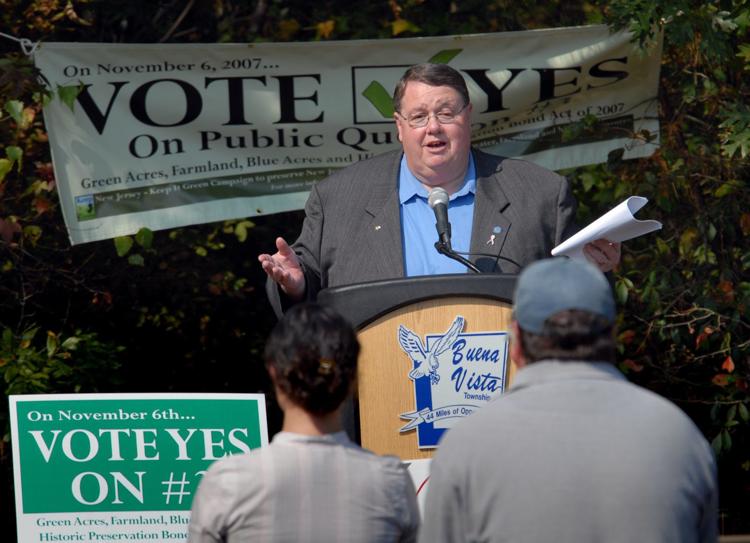 laughs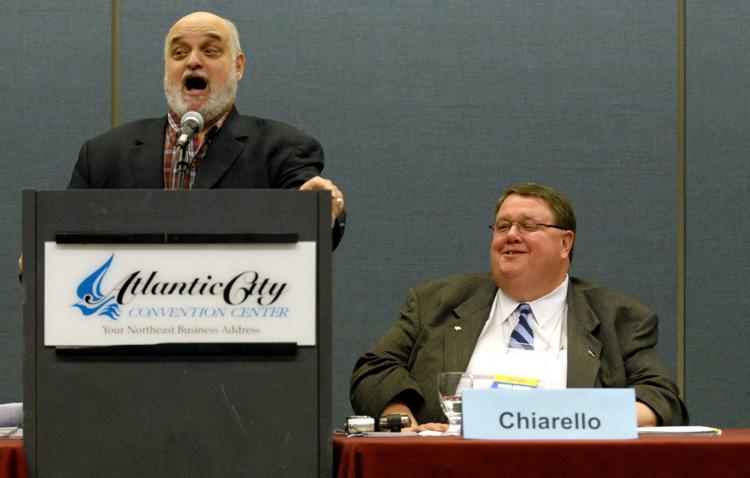 Home Rehabilitation
PARIS MEET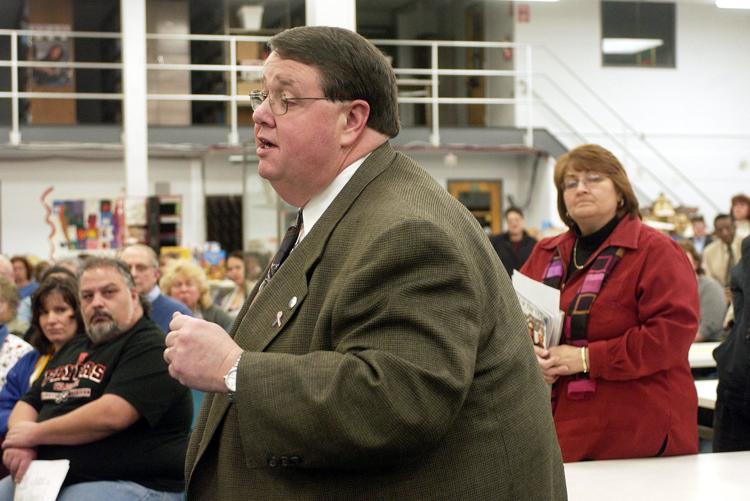 Home Rehabilitation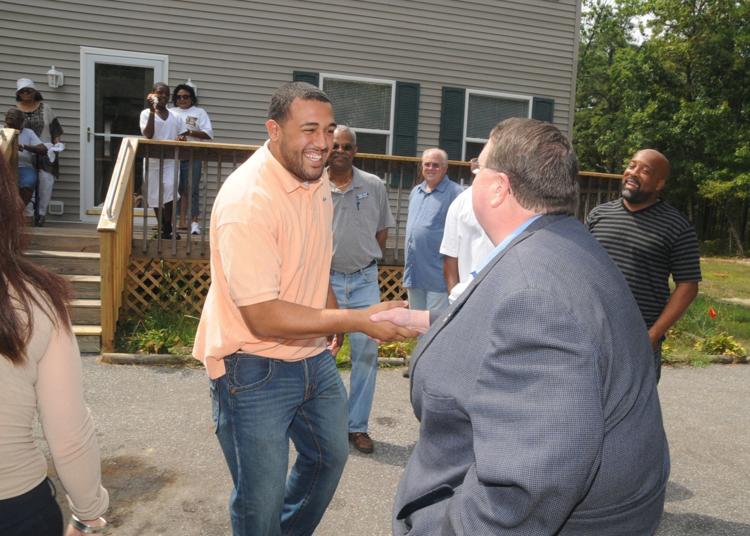 LEAGUE CHIARELLO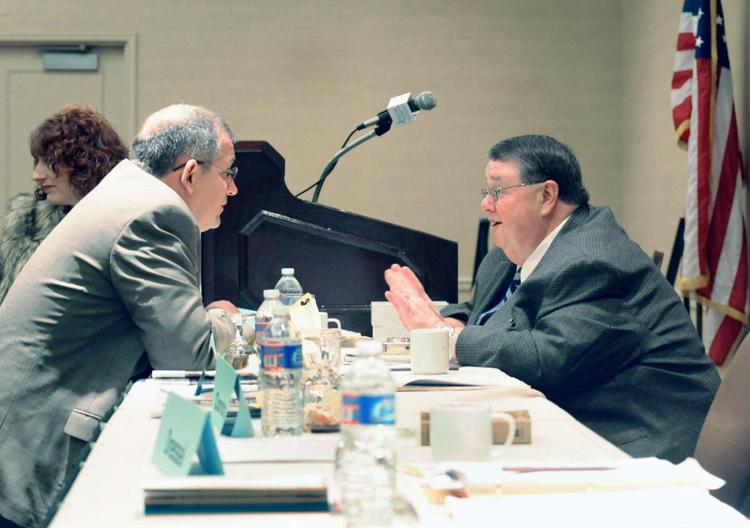 SAWMILLPARK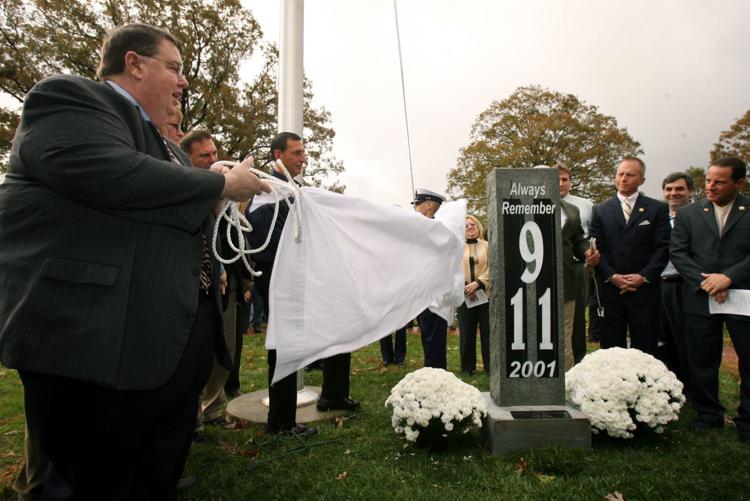 Richland RR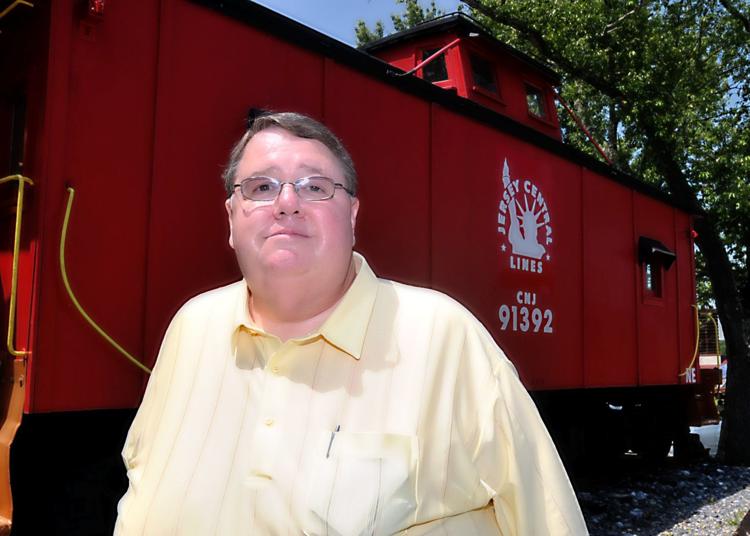 RichalandTrain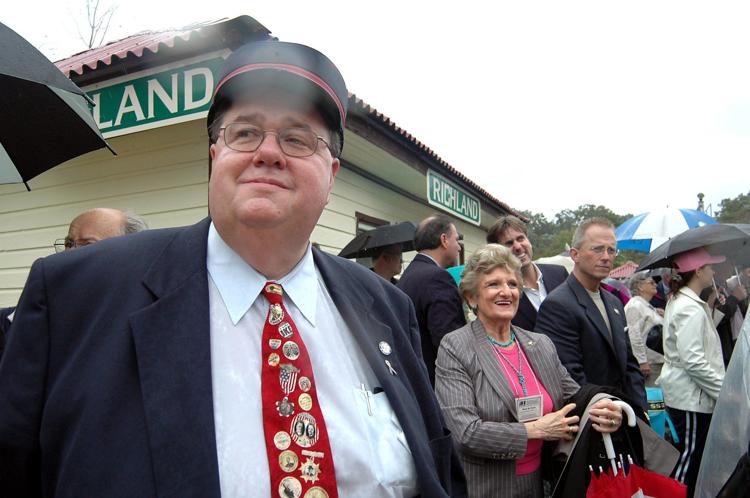 LEAGUE CHIARELLO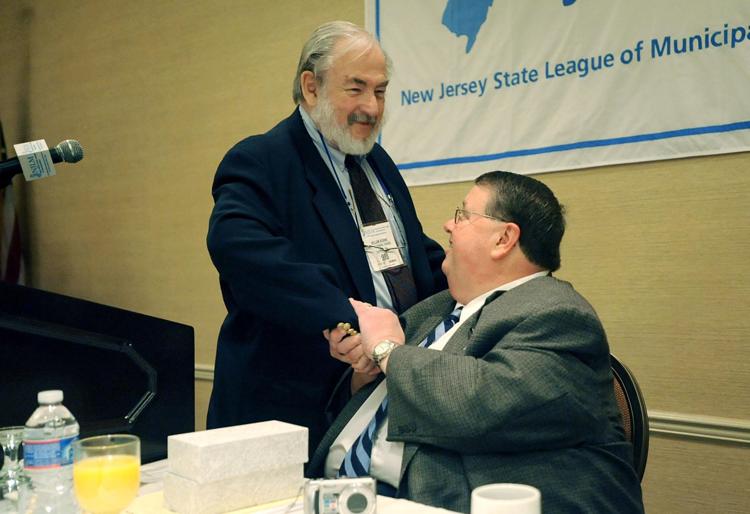 Chiarello
Chiarello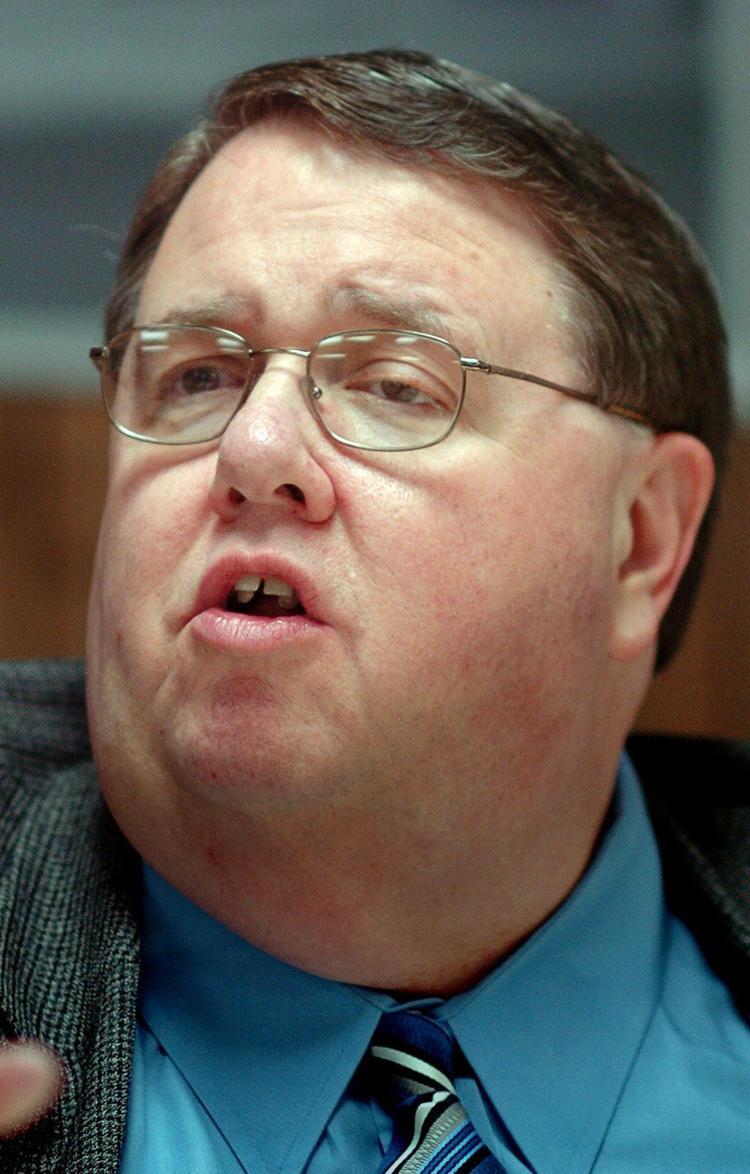 Police Press Conferance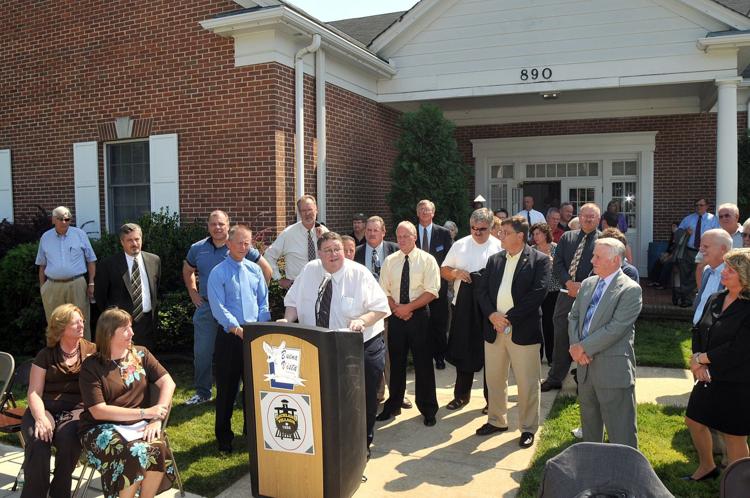 BVTWTCSTEELBEAM
LEAGUE CHIARELLO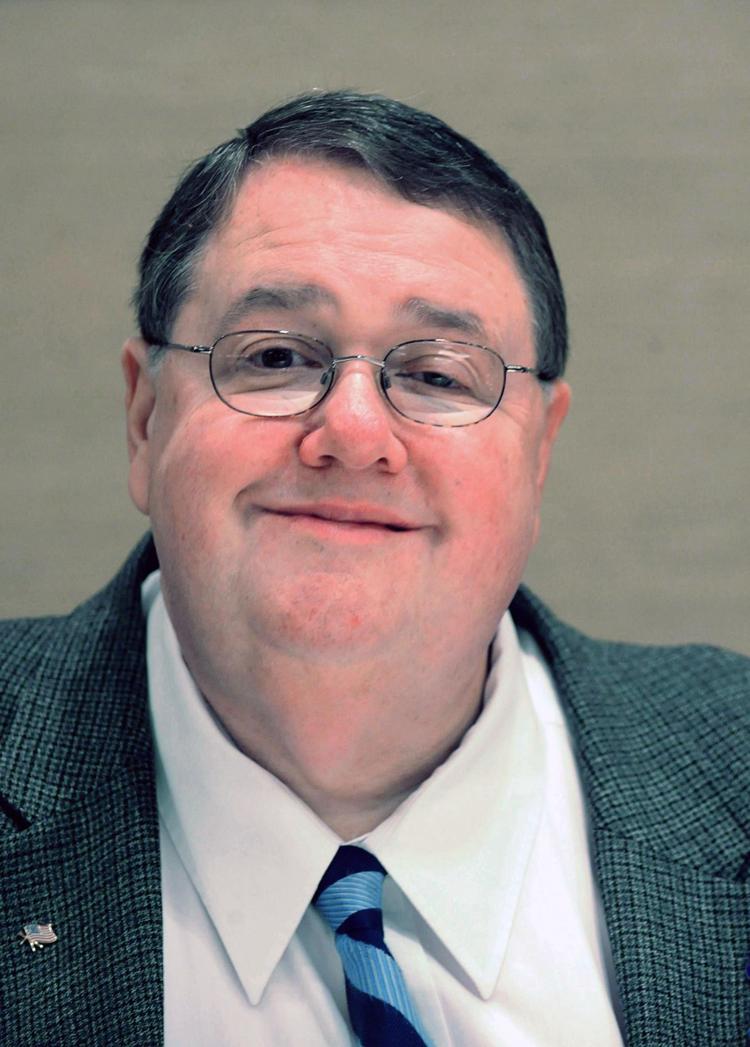 Police Press Conferance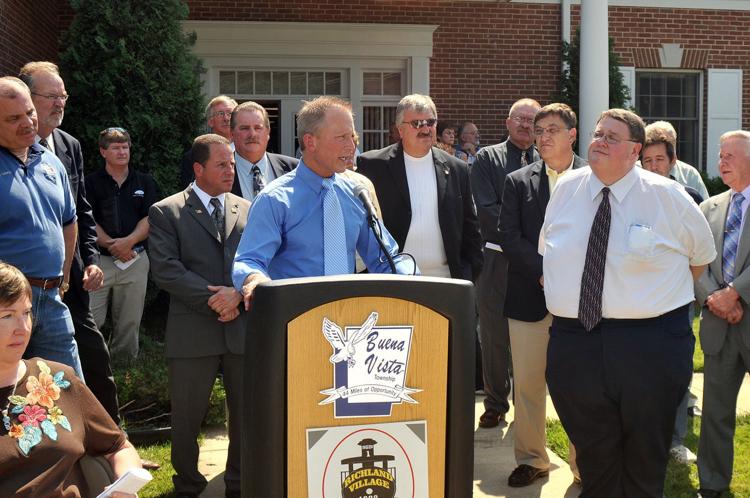 MICHELETTI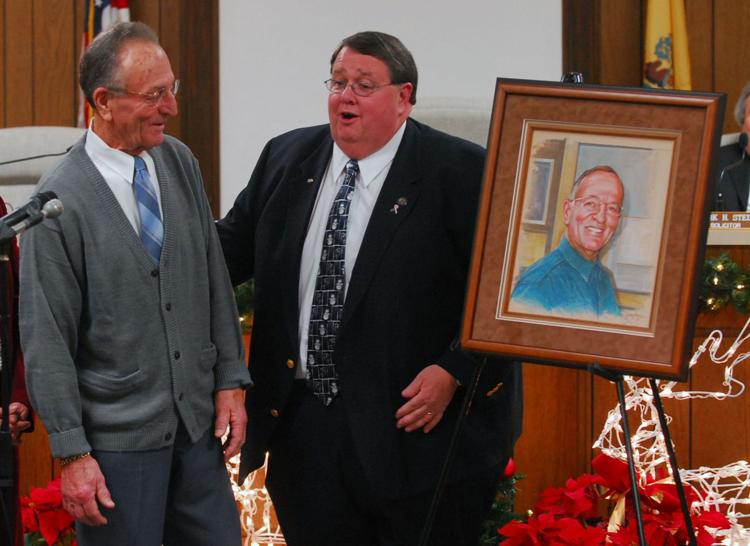 LEAGUE CHIARELLO