An Illinois company has been awarded a $7.5 million contract for a beach replenishment project for Avalon and Stone Harbor, officials said.
The contract was awarded to Great Lakes Dredge & Dock Co. as part of the Coastal Storm Risk Management project, according to a news release from the U.S. Army Corps of Engineers.
Work is expected to start this fall. The contract calls for about 425,000 cubic yards of sand to be dredged from Townsends Inlet, which will be pumped onto the beach from the south jetty area to about 19th Street in Avalon, according to the release.
It also includes the option of harvesting sand in Stone Harbor, according to the release, which involves using sand accumulated in the dune system beyond what is federally mandated to rebuild the berm in front of the dune. The Army Corps will survey the beach before deciding on the sand harvest.
The Army Corps is funding 65% of the project, with the rest funded by the state Department of Environmental Protection and the two municipalities.
RING OF COMBAT 69
TROPICANA
8:30 P.M. FRIDAY, SEPT. 13; $52, $62, $77, $127
WHAT TO EXPECT: Bone-crushing mixed martial arts returns to Tropicana Atlantic City on Friday with Ring of Combat 69. A breeding ground for the UFC, all ROC titles have been vacated due to the active champions all moving up to the big time. Fans who attend this event will get a chance to see the next generation of superstars. The main event of the evening features Joseph Pyfer and Matthew Foster competing for the 185-pound championship. The main card also includes a 145-pound matchup between Tim Dooling and Nick Rodriguez, a 170-pound bout between Lirim Rufati and Troy Green and a 145-pound match between Dennis Buzukja and Jayro Martinez.
RATT
HARD ROCK
8 P.M. SATURDAY, SEPT. 14; $29, $35
WHAT TO EXPECT: One of the pioneering Hollywood glam metal bands, Ratt scored big on their 1984 major label debut "Out of the Cellar." The album featured the hit single "Round and Round," and sold over 3 million copies. Ratt continued their successful formula with 1985's "Invasion of Your Privacy" and struck again later in the decade with "Dancin' Undercover" and "Reach for the Sky." On Saturday, fans will get to hear all of their favorites such as "Lay it Down," "Wanted Man" and "Round and Round."
JEFF FOXWORTHY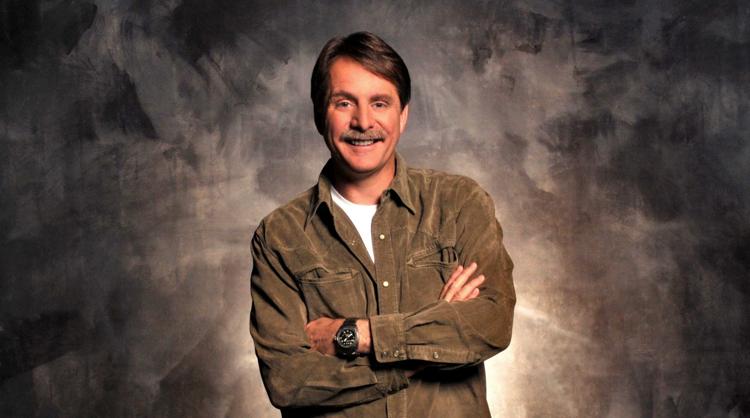 OCEAN CASINO RESORT
8 P.M. SATURDAY, SEPT. 14; $40, $49.50, $59.50, $69.50
WHAT TO EXPECT: Jeff Foxworthy has managed to maintain a successful career as a stand-up comedian, author, actor and game show host since he first began in the early 1990s. He formed the Blue Collar Comedy Tour in 2000 and is a pioneer of the blue collar genre of comedy. With "The Jeff Foxworthy Show" and "Are You Smarter Than a Fifth Grader?" Foxworthy showed his range and ability to succeed with a large, mainstream audience. Even with his television success, Foxworthy has still maintained a regular touring schedule as a stand-up and on Saturday he'll bring his act to the Ocean Casino Resort where fans will enjoy his downhome, everyman brand of comedy.
HIGH NOON: A TRIBUTE TO LYNYRD SKYNYRD AND SOUTHERN ROCK
LEVOY THEATRE
8 P.M. SATURDAY, SEPT. 14; $17, $22, $42
WHAT TO EXPECT: It will be a celebration of Southern rock on Saturday as the tribute band High Noon comes to the Levoy Theatre. Bluesy, guitar-driven rock 'n' roll will be on the menu as High Noon rips through classics from Lynyrd Skynyrd, The Allman Brothers Band, The Outlaws, .38 Special, Molly Hatchet and the Marshall Tucker Band. The 1970s will be alive and well in Millville as concertgoers rock out to "Sweet Home Alabama," "Midnight Rider," "Freebird" and "Ramblin' Man."
ATLANTIC CITY JAZZFEST
HARD ROCK
7 P.M. SATURDAY, SEPT. 14; $45, $65, $85
WHAT TO EXPECT: Boney James, Najee, Summer Storm, Pieces of a Dream and Joe Bataan are all on the bill for what promises to be a night to remember for jazz enthusiasts. James has had eleven chart-topping albums to his credit and was named as one of the top three contemporary jazz artists of the decade by Billboard Magazine. Najee is a Grammy-nominated saxophonist and flutist with two platinum and four gold albums under his belt. Pieces of a Dream have been fixtures of contemporary jazz for the past 40 years, while Summer Storm is a duo comprised of Grammy Award-winning guitarist Norman Brown and chart-topping vocalist Lindsey Webster. Finally, Joe Bataan is a composer/producer who has been at the forefront of Latin soul throughout his illustrious career.
NEW JERSEY STATE FIREMEN'S CONVENTION AND PARADE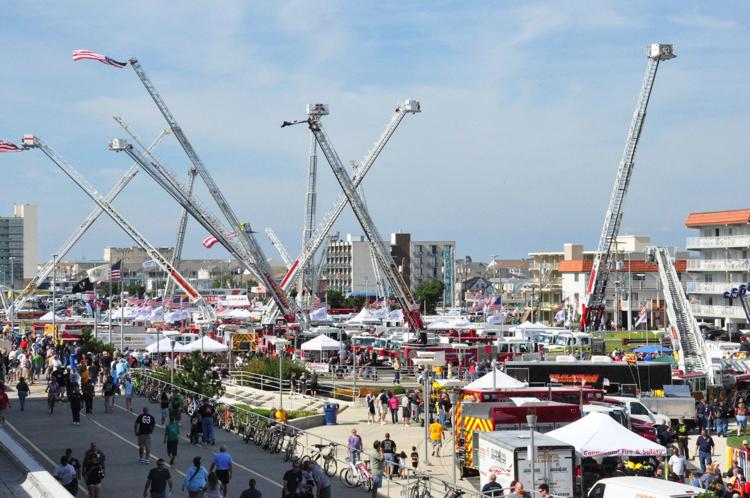 THE WILDWOODS
SEPT. 12 THROUGH SEPT 14
WHAT TO EXPECT: The convention will attract thousands of firefighters and their families to the Wildwoods for meetings, seminars, parades and a fireworks display. Firetrucks and apparatus will be on display at the Convention Center parking lots, and the American Red Cross will host a Blood Drive on Friday from 8 a.m. to 1 p.m. Vendors and equipment displays will be set up in Fox Park. A fireworks display will take place at 9 p.m. on Friday at Pine Avenue on the beach. The Firemen's parade will start at 2 p.m. Saturday at New Jersey Avenue and Cresse Avenue in Wildwood Crest and proceed to 20th Avenue in North Wildwood.
BOOTS ON THE BEACH COUNTRY MUSIC FESTIVAL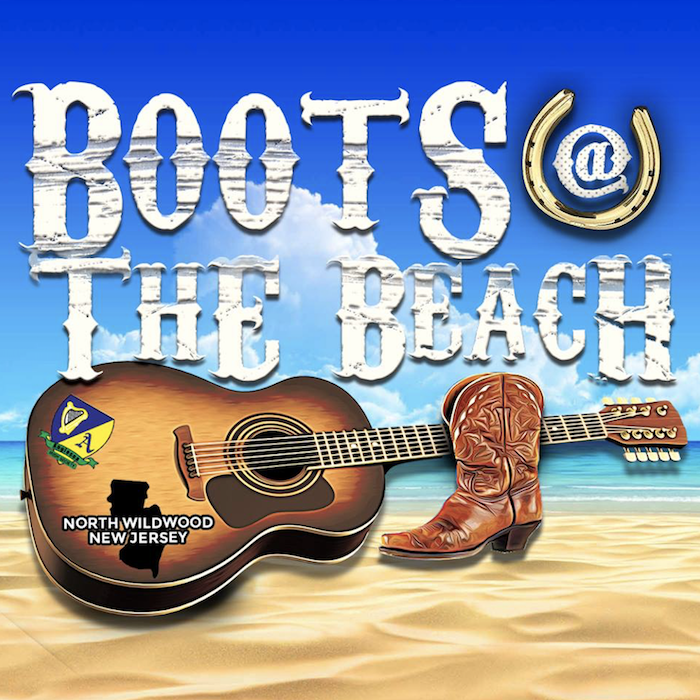 NORTH WILDWOOD
SEPT. 13, 12 p.m. to 10 p.m.; SEPT. 14, 10 a.m. to 10 p.m.; SEPT. 15, 10 a.m. to 4 p.m.; FREE
WHAT TO EXPECT: The 5th annual 'Boots on the Beach' Country Music Festival will be set up along Olde New Jersey Avenue on Friday, Saturday and Sunday. Vendors, crafts and food will be for sale as attendees take in the sounds of country music from the likes of Wallace Brothers, Adam Yarger, Steel Creek, Colebrook Road Bluegrass Band and more.