A strip mall parking lot isn't typically the first stop families want to make on their way to a shore vacation.
But that's where, on Tuesday night, the Downbeach community welcomed U.S. Navy SEAL veteran Joseph Hahn, 37, his wife, Morgan, 33, and their four sons to the Jersey Shore, with firetrucks, a pipe-and-drum band and a patriotic police escort through Ventnor and down Atlantic Avenue to a celebration behind Longport's municipal building.
NORTHFIELD — At first glance, the two green bus shelters on the north and south sides of New…
"I'm from a small town in Texas, so this is the most people I've seen in a long time," Joseph Hahn said.
His family now lives in Oklahoma and began their journey to South Jersey at 4 a.m. Tuesday morning. The long trek included a connecting flight in North Carolina, a jitney ride from Philadelphia International Airport to Ventnor, and the occasional nap.
The Hahns were taken by surprise when they arrived at the starting point of the parade at the Ventnor Shopping Plaza, from where they were escorted through town in a convertible stretch limo.
ATLANTIC CITY — Around here, the week after Labor Day has always meant more than the ceremon…
Longport American Legion Post 469 coordinated the eighth annual Wounded Warrior Week, which gifts an all-expenses-paid week's vacation in the borough to a service member and their family to thank them for their service to the country.
Over the years, locals have made the parade an annual celebration.
"We've done this for the past two years," said Marion Ball, 55, of Ventnor, "It's such a great event. It brings us all together to honor the veterans. I love it."
Along the route, dozens of Ventnor, Margate and Longport residents waved American flags and held signs thanking Hahn for his service.
CAPE MAY COURT HOUSE — The Cape May County Prosecutor's Office was awarded a $100,000 grant …
Members of the America Legion Riders and the Ladies Auxiliary gifted the Hahns with beach toys and vacation necessities for their sons Hunter, 12, Blake, 5, Clayton, 3, and 18-month-old Gunner, as well as spending cash for the week.
American Legion Post 469 Commander Larry Pacentrilli said Monday the organization coordinated a fishing day trip for Hahn and his sons, as well as a night out on the Ocean City Boardwalk and other family events.
"The boys are super excited. They have been talking about the beach all week," said Hahn. His youngest sons immediately ran to the small sand patch around the pavilion behind the Municipal Building. "They're running around in this sand because they think this is the beach," he said.
WILMINGTON, Del. — The Veterans Health Administration has announced a new policy that will h…
Air Force veteran Tom Messina, 87, of Mullica Township, said he helped raise more than $1,700 for Wounded Warrior Week through the Legion's poppy sales.
"We are proud of our American Legion members and the community for supporting this event," Longport Mayor Nick Russo said during the welcoming ceremony and barbecue. "Joe, you not only represent yourself, but you represent every single wounded warrior."
Hahn was attending college at Texas A&M when the Sept. 11, 2001, terrorist attacks occurred. He enlisted in the Navy, joining the special operations division, and was stationed with the West Coast team from 2005 to 2009. Hahn was deployed multiple times as part of Operations Iraqi Freedom and Enduring Freedom. During two separate pre-deployment training sessions, he suffered severe injuries to both his legs, requiring surgeries and a long recovery process. He returned to the service after his recovery and was deployed two more times.
Hahn also suffered several traumatic brain injuries from explosions while deployed. He was medically retired in 2017 and was awarded the Purple Heart, the Joint Meritorious Service Medal, a Presidential Unit Citation, combat action ribbons and commendations from the Navy and Marines for his service.
"I never looked at anything I've done as extraordinary, by any means," Hahn said. "I just enjoy being with my brothers and being with my fellow vets."
091119_gal_woundedwarrior (40)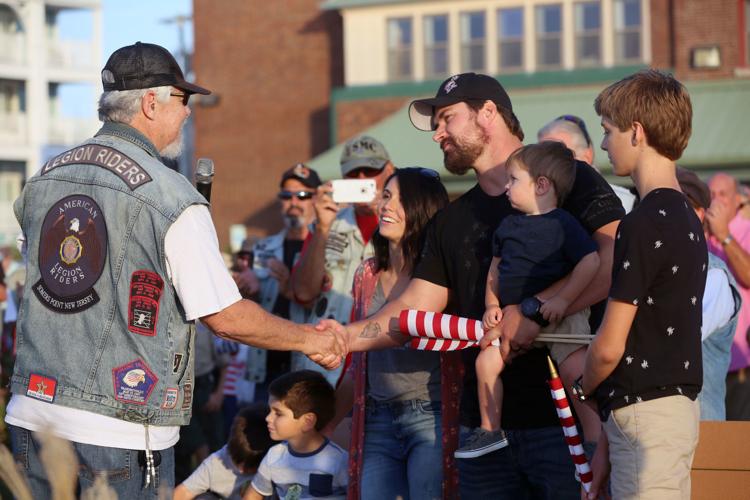 -- HIDE VERTICAL GALLERY ASSET TITLES --
091119_gal_woundedwarrior (16)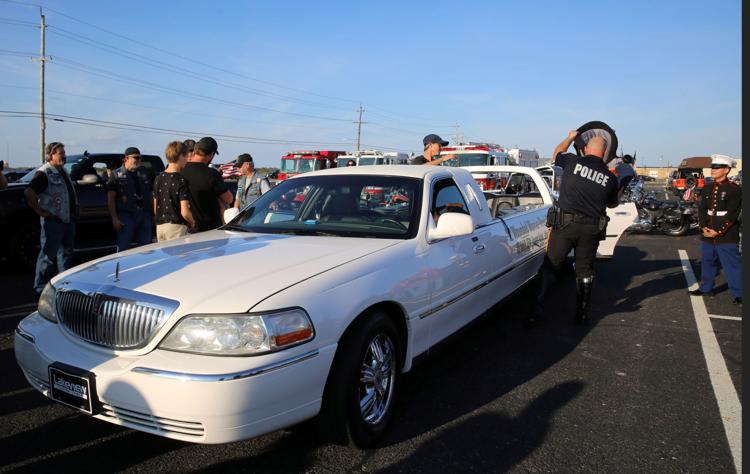 091119_gal_woundedwarrior (33)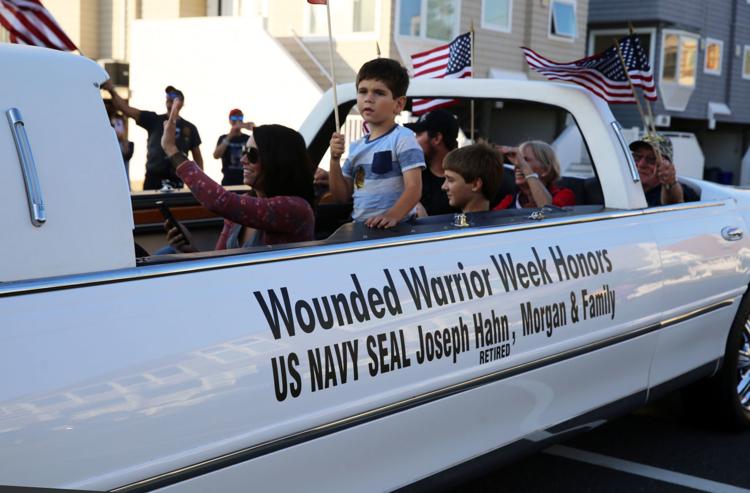 091119_gal_woundedwarrior (5)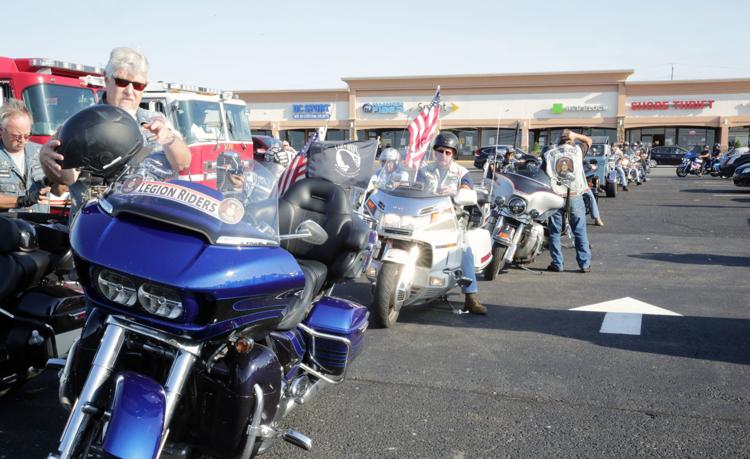 091119_gal_woundedwarrior (3)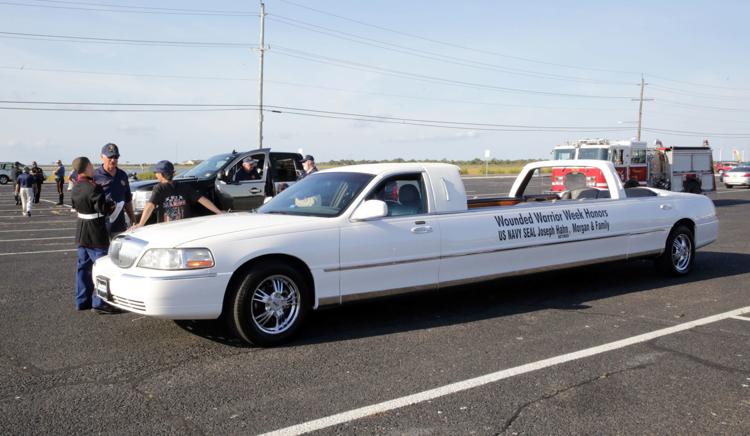 091119_gal_woundedwarrior (6)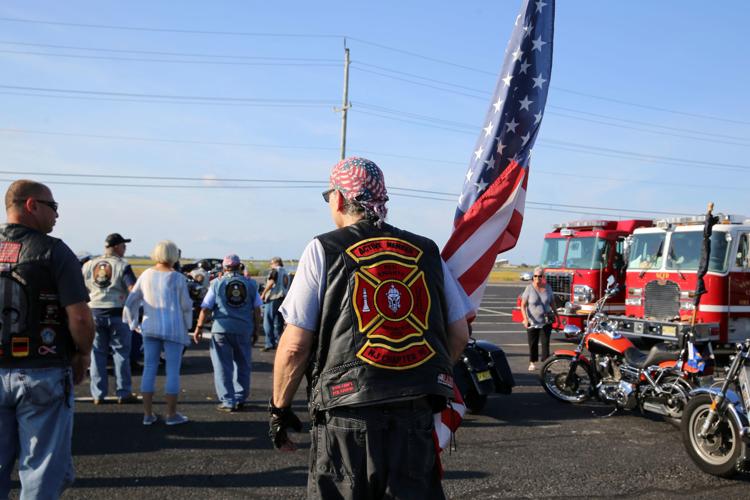 091119_gal_woundedwarrior (15)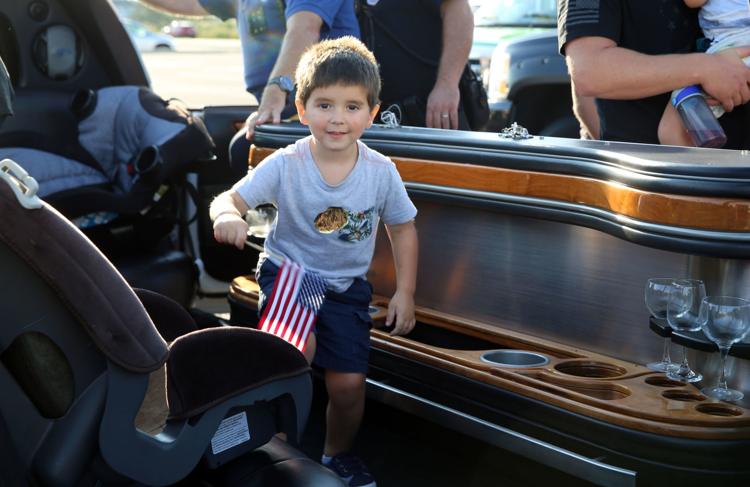 091119_gal_woundedwarrior (22)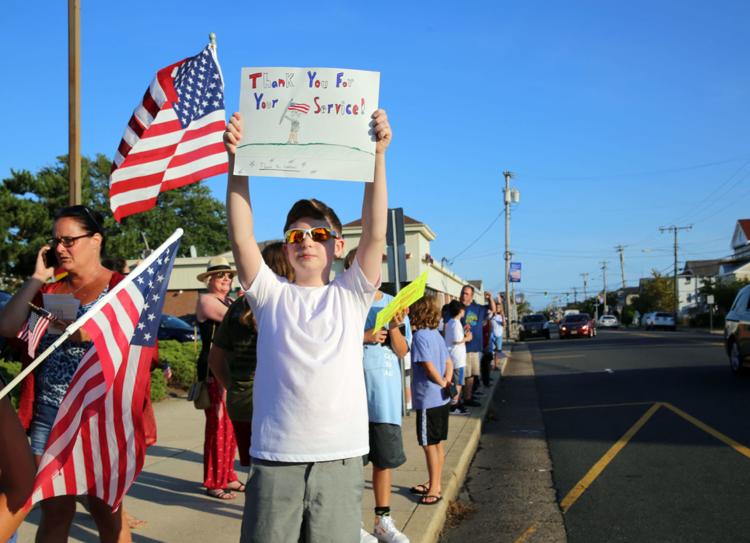 091119_gal_woundedwarrior (25)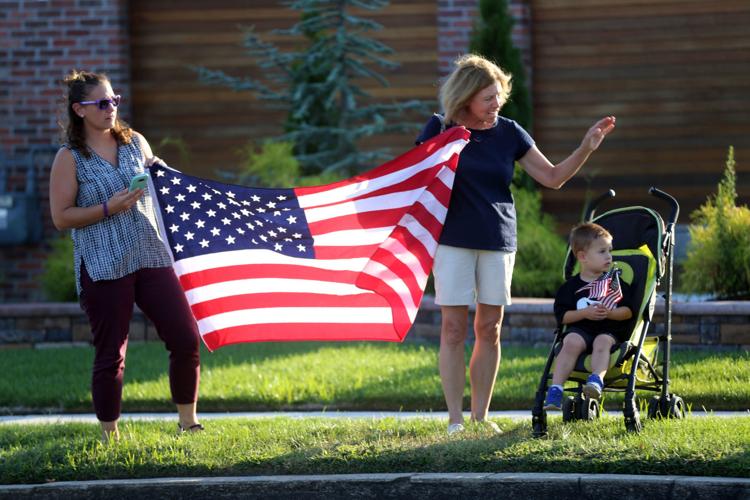 091119_gal_woundedwarrior (8)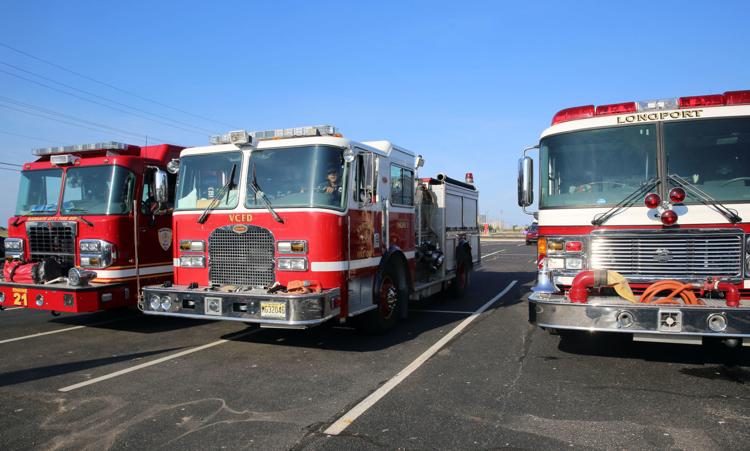 091119_gal_woundedwarrior (36)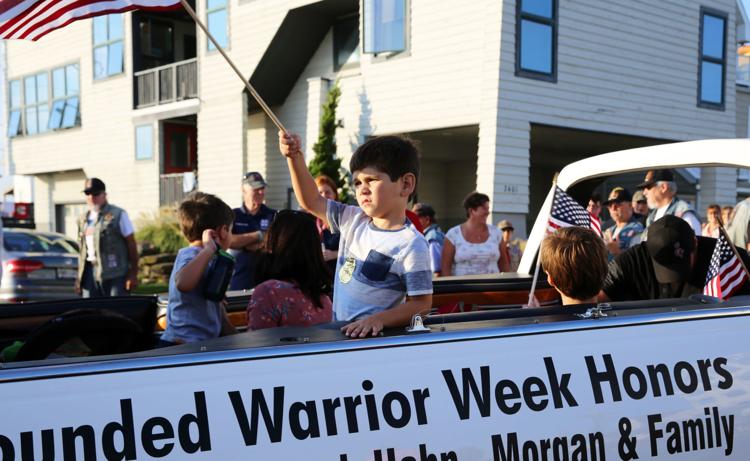 091119_gal_woundedwarrior (29)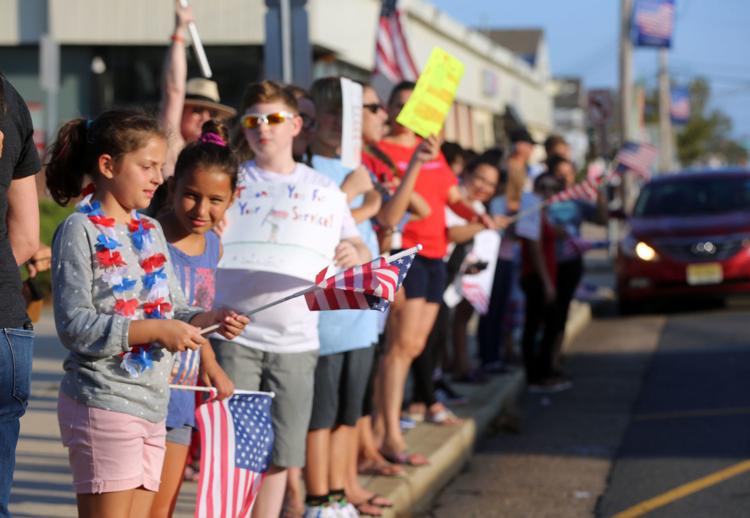 091119_gal_woundedwarrior (41)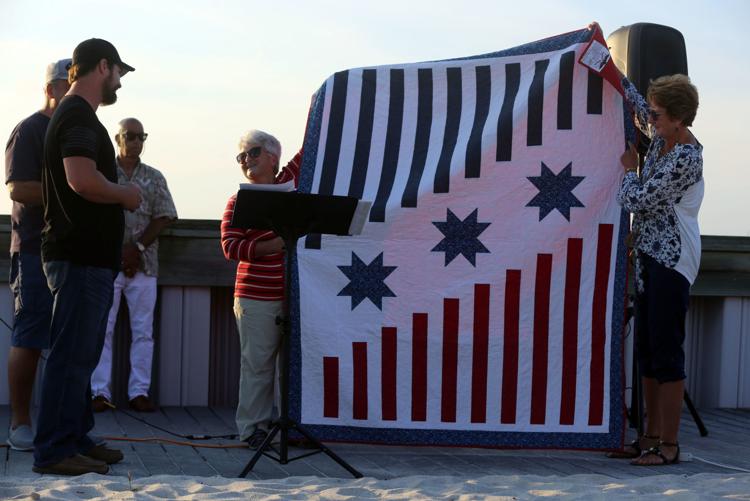 091119_gal_woundedwarrior (24)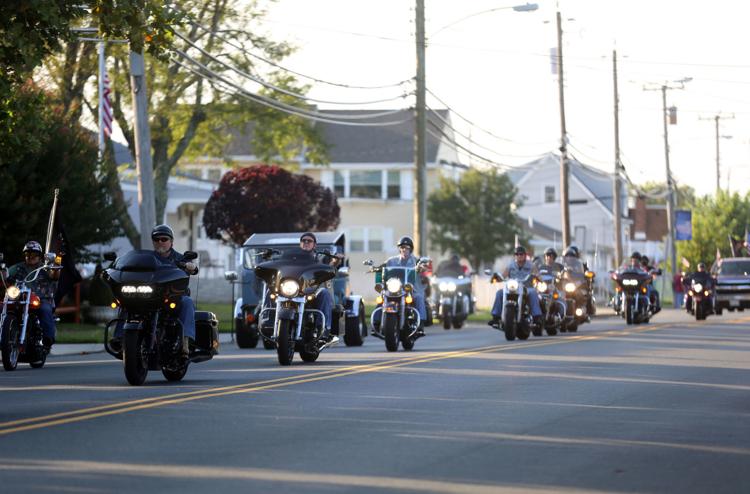 091119_gal_woundedwarrior (28)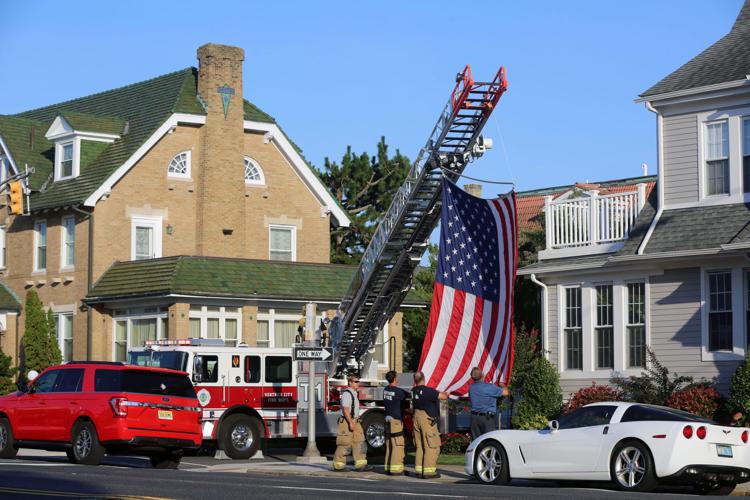 091119_gal_woundedwarrior (26)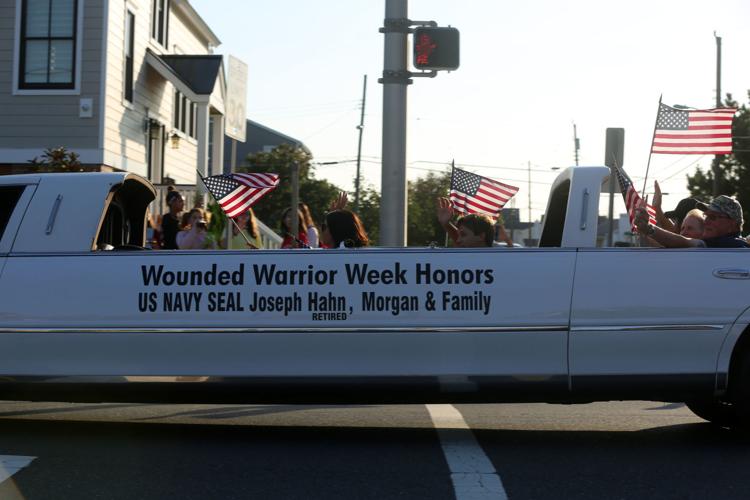 091119_gal_woundedwarrior (1)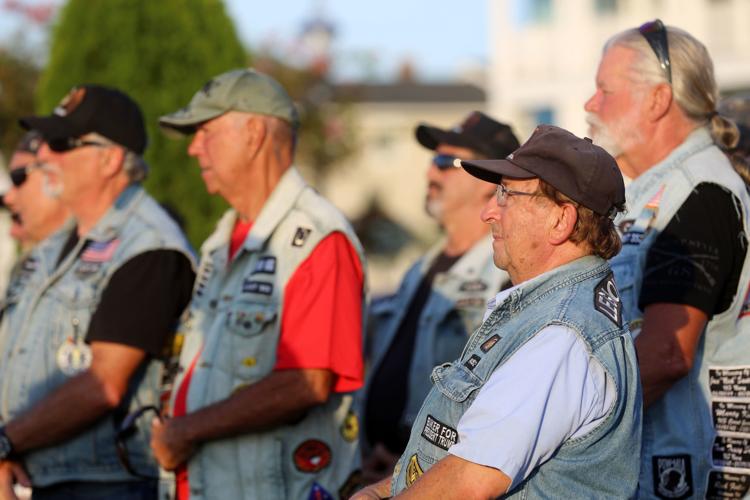 091119_gal_woundedwarrior (43)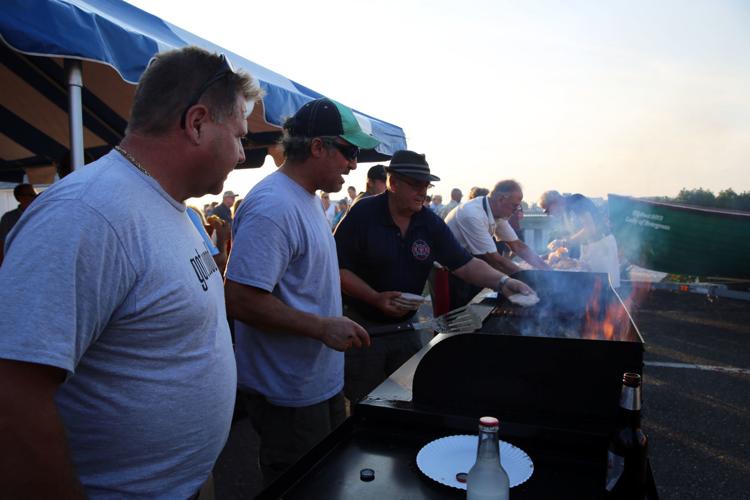 091119_gal_woundedwarrior (44)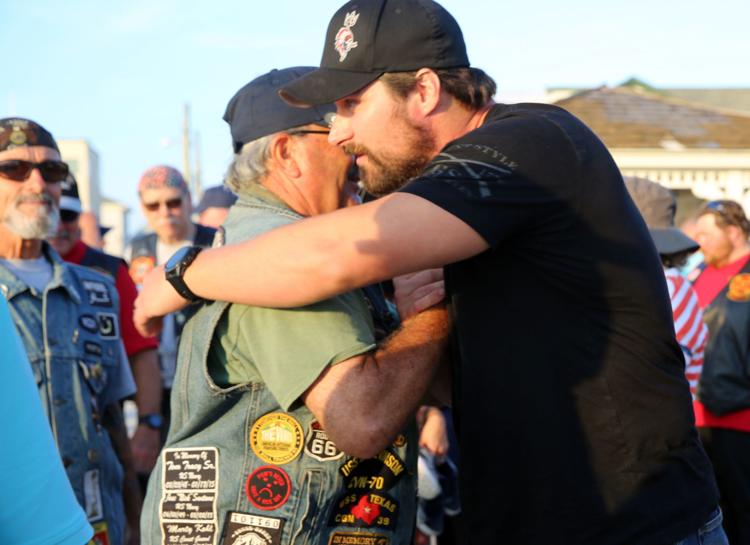 091119_gal_woundedwarrior (19)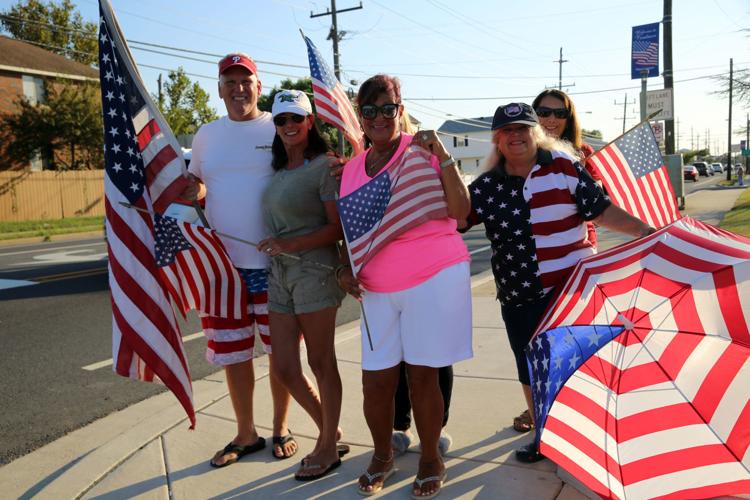 091119_gal_woundedwarrior (38)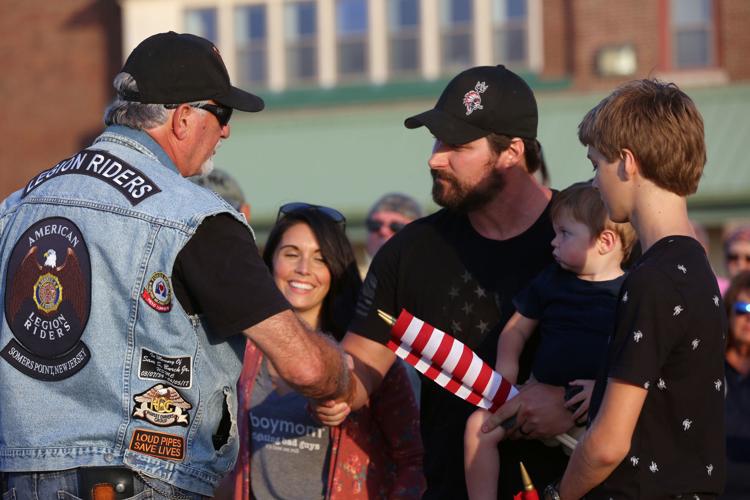 091119_gal_woundedwarrior (2)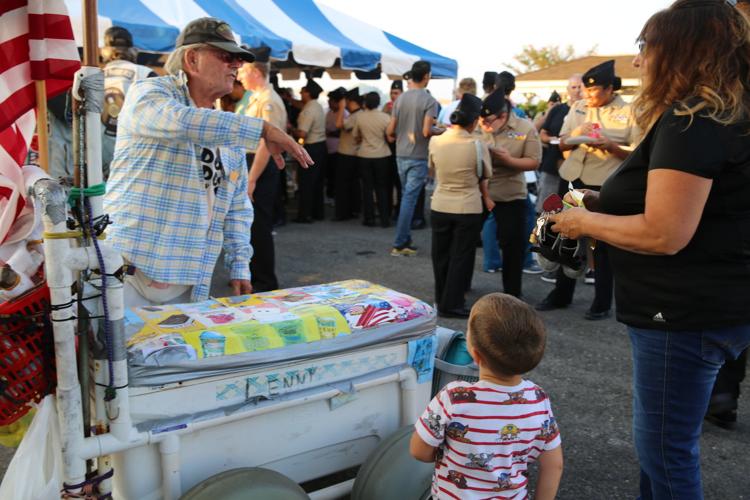 091119_gal_woundedwarrior (9)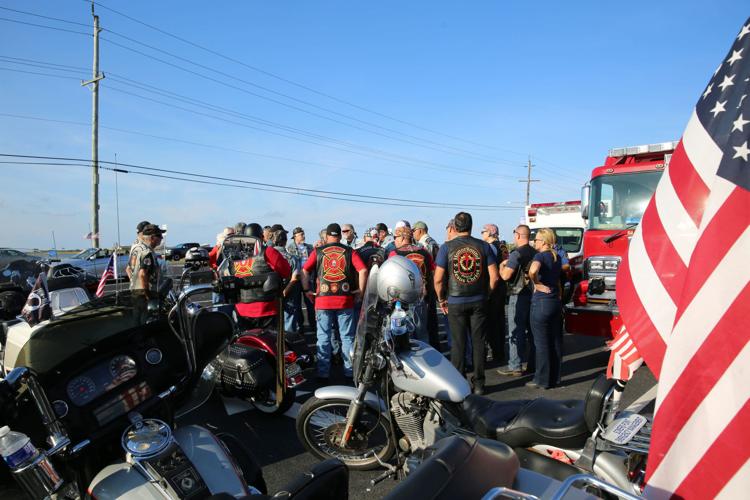 091119_gal_woundedwarrior (20)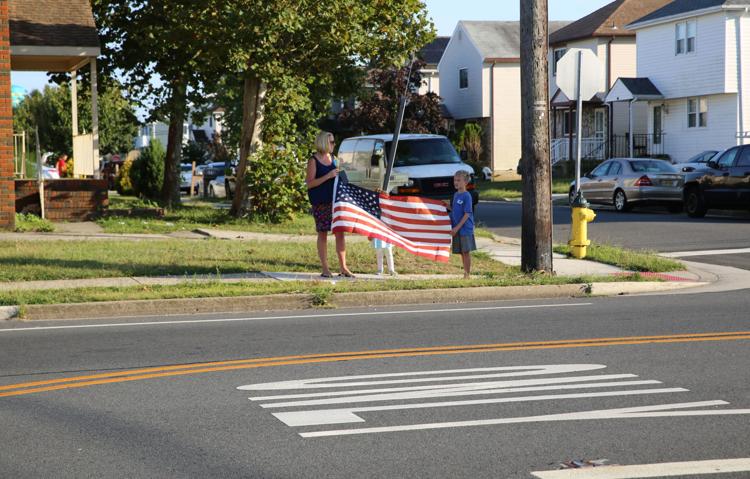 091119_gal_woundedwarrior (39)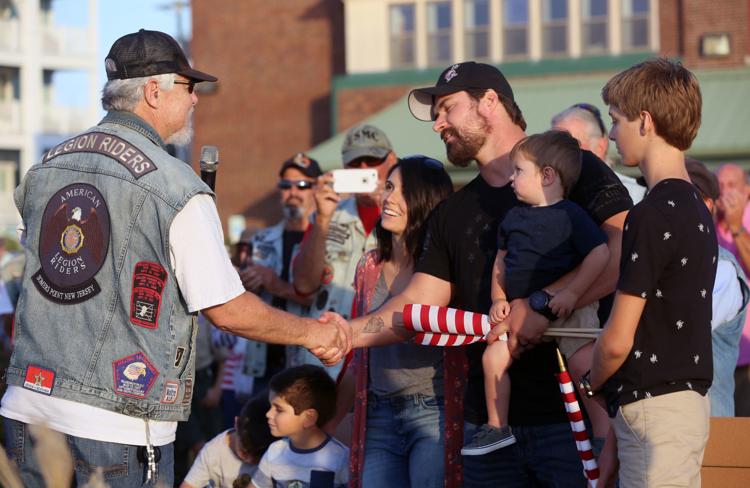 091119_gal_woundedwarrior (4)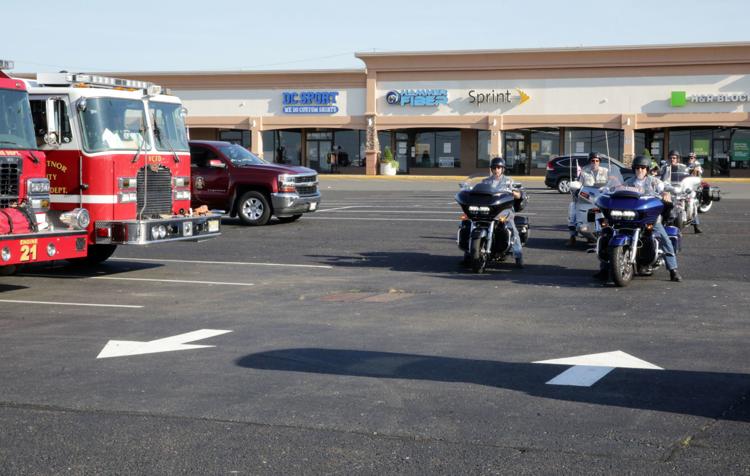 091119_gal_woundedwarrior (17)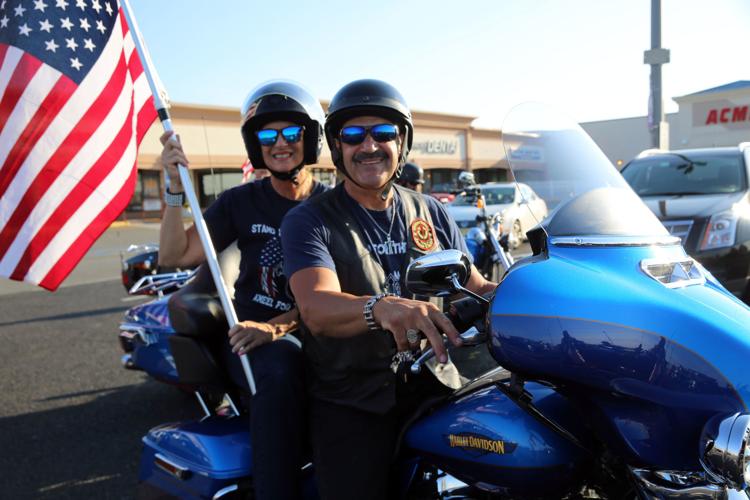 091119_gal_woundedwarrior (35)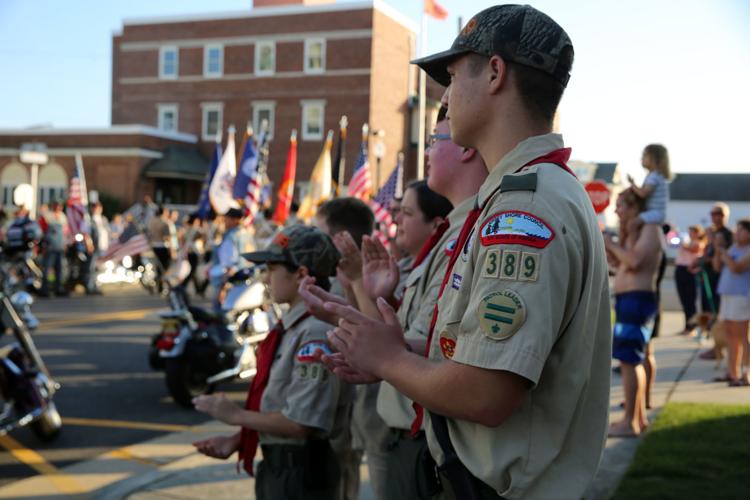 091119_gal_woundedwarrior (37)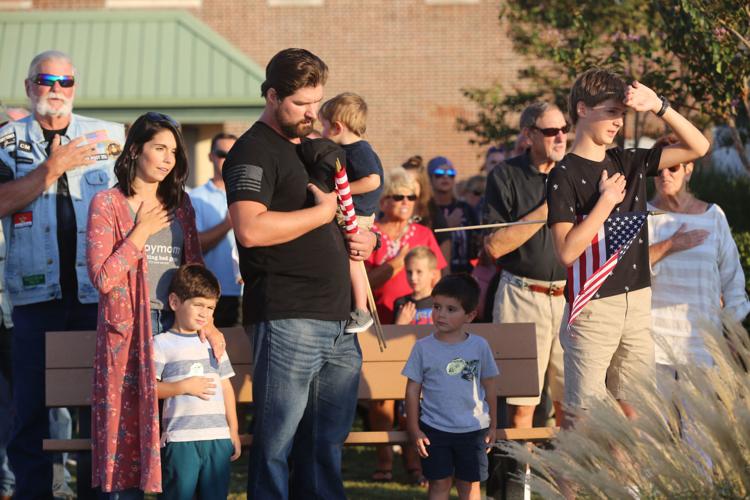 091119_gal_woundedwarrior (23)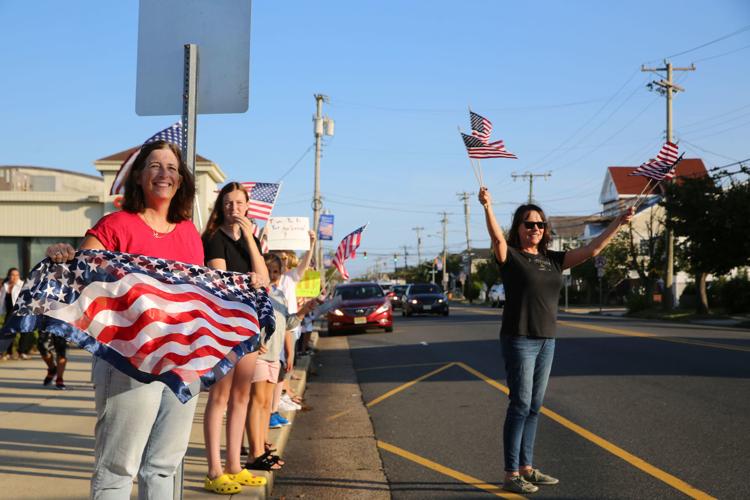 091119_gal_woundedwarrior (27)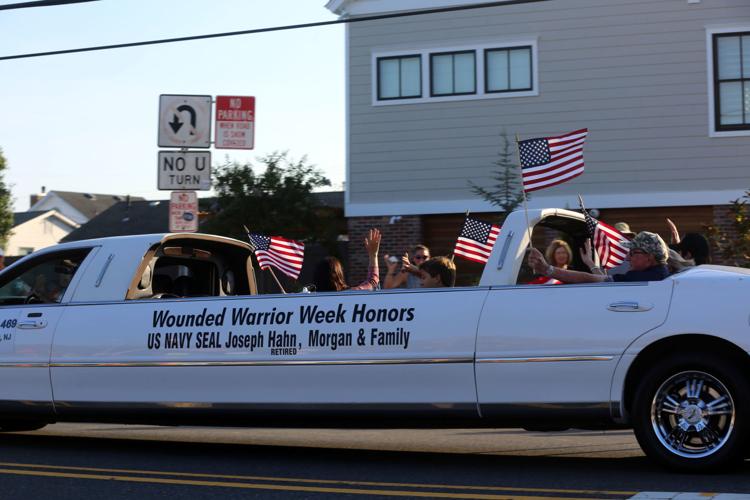 091119_gal_woundedwarrior (34)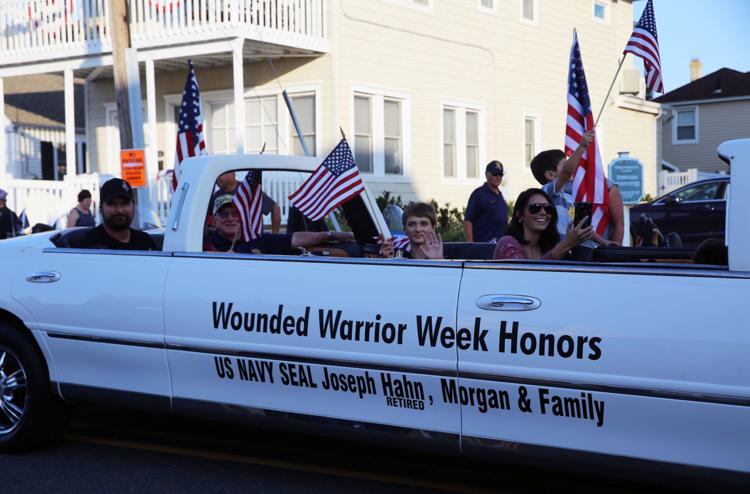 091119_gal_woundedwarrior (13)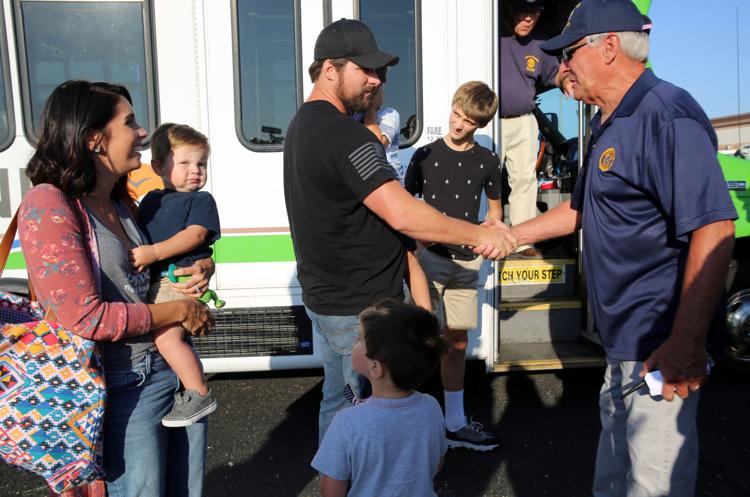 091119_gal_woundedwarrior (32)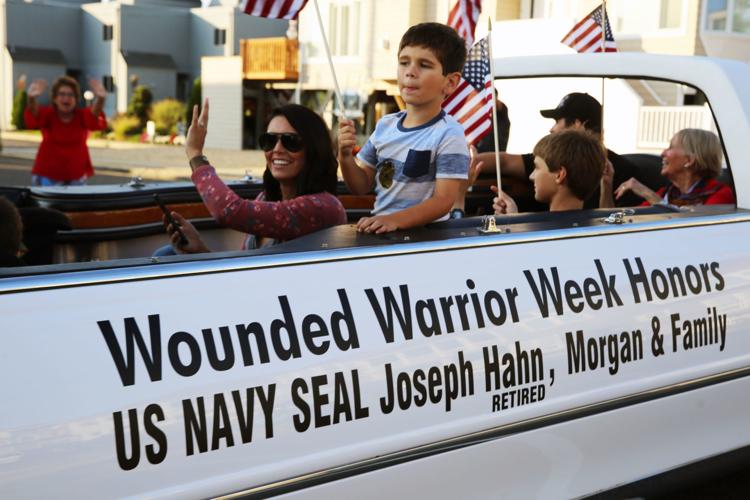 091119_gal_woundedwarrior (7)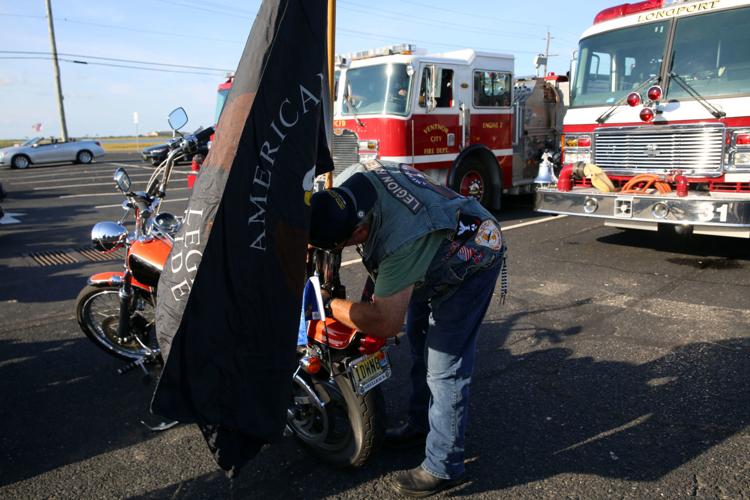 091119_gal_woundedwarrior (42)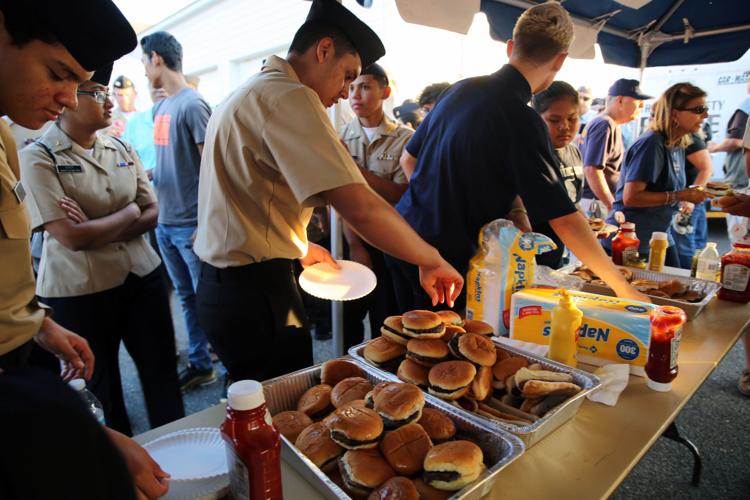 091119_gal_woundedwarrior (45)