whopper of a nor'easter hit South Jersey at the exact time comic Rob Schneider walked on stage at the Levoy Theatre in Millville. Winds whipped, snow fell, cars were slipping and sliding.
Despite the treacherous storm, the Levoy still managed to put on an incredible night with barely an empty seat in the house.
"It was unbelievable," said Lauren Van Embden, who runs the theater
Over more than a century, the Levoy, located in a small, economically depressed city in Cumberland County, has endured. Through ups and downs, this little theater that could is once again experiencing a renaissance, this time thanks to a recent $8.5 million renovation effort.
GALLERY: A look at the Levoy Theatre
Opened in 1908, the Levoy originally served as a bustling venue for vaudeville acts, plays and bands. As time went on, it switched ownership and even its purpose, at one point becoming primarily a movie house, until it closed in 1974 after years of declining ticket sales.
"The theater itself is a throwback to the grand era. It's like a music hall you would see on Broadway, but in a small town," said Phillip Van Embden, Lauren's father and one of the key players in the rebirth of the Levoy.
Endless hours of hard work by the Van Embdens and their army of more than 200 volunteers with the Levoy Theatre Preservation Society have restored it from a rundown shell to the shining centerpiece of Millville's downtown streetscape.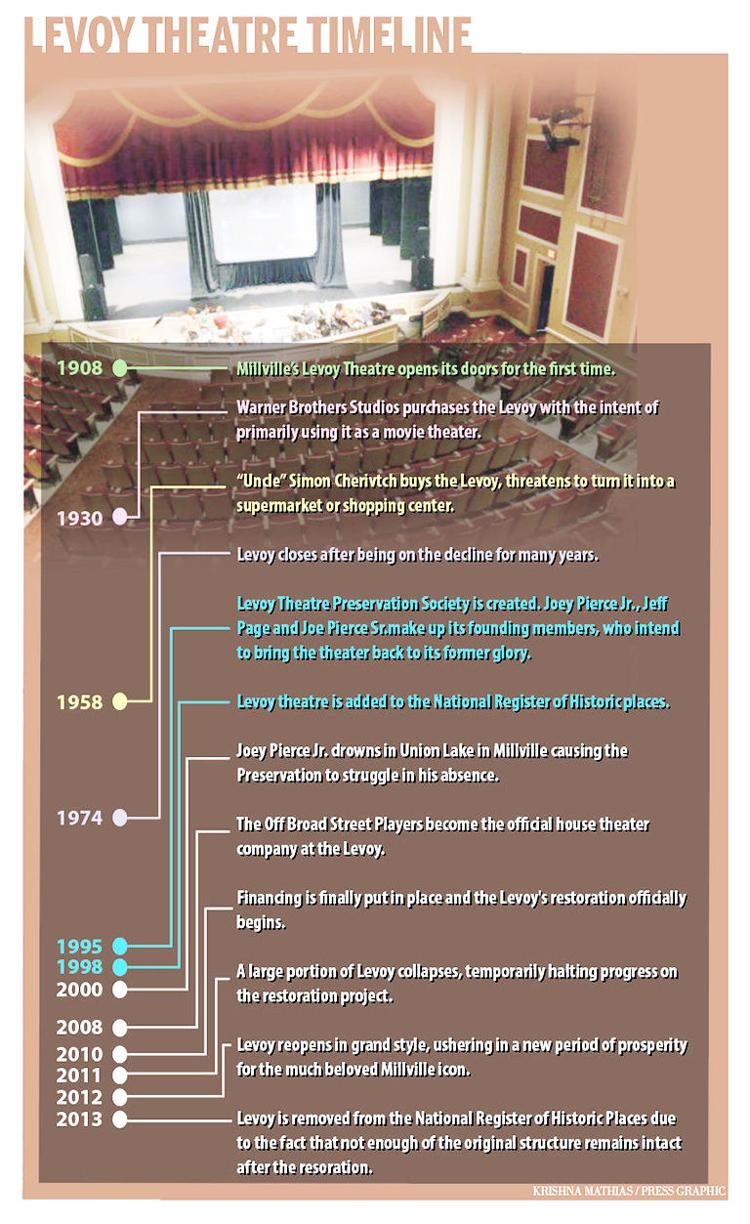 Getting there was anything but easy. The entire north wall of the structure collapsed in January 2011, forcing the project to be put on hold. But the sheer will of the Van Embdens and their team kept them focused, and the doors reopened in September 2012.
Then there were acts to book and tickets to sell.
How does a small-town theater thrive and bring in top acts — such as country stars Wynonna and Travis Tritt, and comics such as Tracy Morgan and Schneider — especially when major cities such as Philadelphia and Atlantic City are less than 50 miles away?
"It's hard to explain what we do to bring in a good act, but part of what has happened over the last five years is that we have developed a reputation in the music community to where now people actually seek us out to play. You have to have a good reputation. It's partly an art and a science to buy an act," Phillip Van Embden said.
One person who helps a great deal with that art and science is Bob Rose, a promoter who often works with the Levoy. Rose specializes in bringing top-level acts to local spots such as the Ocean City Music Pier and the Levoy, among others.
"I think the Levoy is successful because they are doing a little bit of everything," Rose said. "They have an in-house theater program, and then they will bring in children's programming … comedy … I think it runs the gamut. The combination of acts seems to be successful. And quality entertainment helps. The public comes because that is what they see."
Obtaining that quality entertainment can be tricky, though, as big-name acts can choose from many venues and the Levoy's location can be a hurdle — selling tickets in a small city like Millville is never a sure thing. But Rose said the Levoy benefits greatly from being open all year.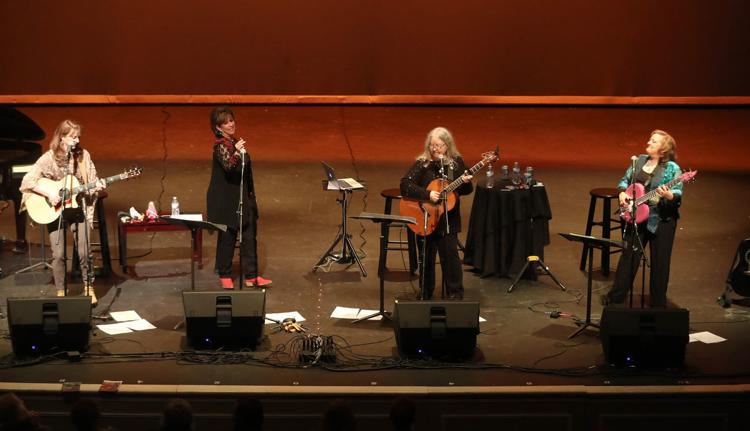 "Hypothetically, if an act plays the Levoy in the winter, they could still come back to the area and play somewhere else in the summer," he said.
The Levoy backs that up with a calendar packed with everything from Broadway-style musicals to comedy acts and live bands.
Even though it may be out of the way for some performers, its advantages are obvious to those who attend, some from many miles away.
"I don't mind making the trip because it's like going back to my childhood," said Eugene Murphy, 76, a retired accountant from Galloway Township who regularly attends shows at the Levoy. "When I was a kid it seemed like every town had one of these. You would go see a movie, sometimes they would have a band, that kind of thing. It was cheap, too. Little by little they all seemed to disappear. When I first came down here from Hackensack 10 years ago, the only good places to see a show were at the casinos. Now it seems like that is starting to change."
Neither Phillip Van Embden nor Rose is surprised by the out-of-towners who visit the theater. Between 40 percent and 60 percent of the audience comes from outside Millville.
"There is a demand for this type of venue because it's in your backyard, so to speak," Rose said. "Travel and parking and some of the issues you would have in a larger city are not an issue in the smaller towns."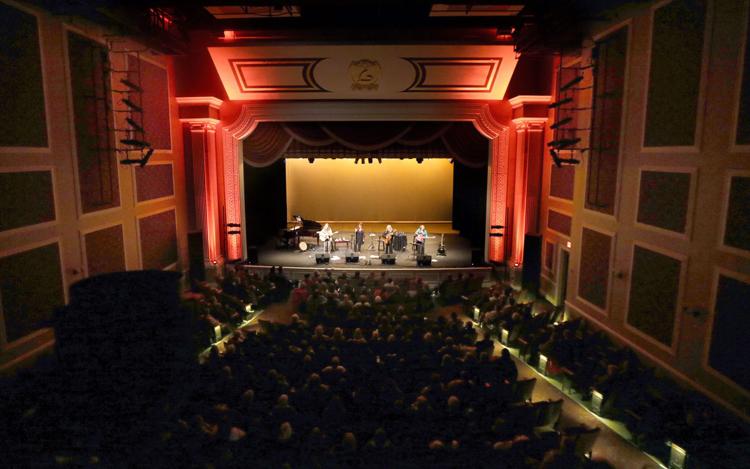 And the impact a theater such as the Levoy has on a small community can be substantial.
"It has really meant a lot," said Marianne Lods, executive director of Millville Development Corp., a nonprofit dedicated to advancing the arts in Millville. Lods notes local nightlife and restaurants have gotten a boost from the traffic the Levoy has brought. With a city as arts-focused as Millville, a theater is a natural fit.
"We have plenty of visual arts, both 2-D and 3-D, so with the music, dance and plays put on at the Levoy, it really rounds out the arts district in town," Lods said.
The secret to success for a small theater such as the Levoy seems to come down to the same principle that makes any small business successful in America: hard work.
"It's not easy, and I think it's important that people understand that, because sometimes we make it look easy," Lauren Van Embden said with a laugh. "We aren't reinventing the wheel — we are trying to keep our wheels moving."