HAMMONTON — Three signs have been placed on the Atlantic City Expressway as memorials of roadway workers fatally struck by motorists while working on the roadway.
The South Jersey Transportation Authority unveiled the signs Friday at milepost 29 westbound for Charles A. Young, who died in 1978, Warren W. Wilson, who died in 1979, and Louis Pitale III, who died in 1987, according to a news release from the authority.
"We have a great safety record, and we've avoided tragedy for three decades, but unfortunately not all our workers have made it home at the end of their shift," said Expressway Director of Operations James Sullivan.
Young was finishing his shift as a toll collector at the Pleasantville Toll Plaza when he was hit by a car, while Wilson was killed while operating a front end loader on the expressway when he was hit near the Weymouth Road embankment, according to the release. Pitale was working in a lane closure on the expressway behind a dump truck when he was fatally struck.
Safety is one of the authority's core values and a top priority, Sullivan said, but many people don't realize how vulnerable crew members are while in a work zone, mowing grass on the side of the road or changing a patron's flat tire, a task often done by the expressway's Emergency Service Patrol.
"A moment's lapse in judgment and attention while driving can have terrible consequences," Sullivan said.
North Wildwood calls for bids to repair, replace sidewalks
Officials in North Wildwood are calling for bids for labor, equipment and materials to repair and replace concrete sidewalks, curbs, gutters and concrete pavement in the city. Bids will be read at 2 p.m. Oct. 2 in the City Hall Court Room, 901 Atlantic Avenue.
Bids due Sept. 26 for Wildwood Crest Solar Power Purchase Agreement
Bids for Wildwood Crest's New Jersey for the Solar Power Purchase Agreement will be read at 10 a.m. Sept. 26 in the borough's municipal building, located at 6101 Pacific Avenue. Bid documents and drawings for the proposed work, which have been prepared by DeBlasio & Associates, P.C., are available at the office of said Engineer at 4701 New Jersey Ave., Wildwood, and may be inspected by prospective bidders during business hours.
Pleasantville Board of Education calls for bids for temporary heating, cooling systems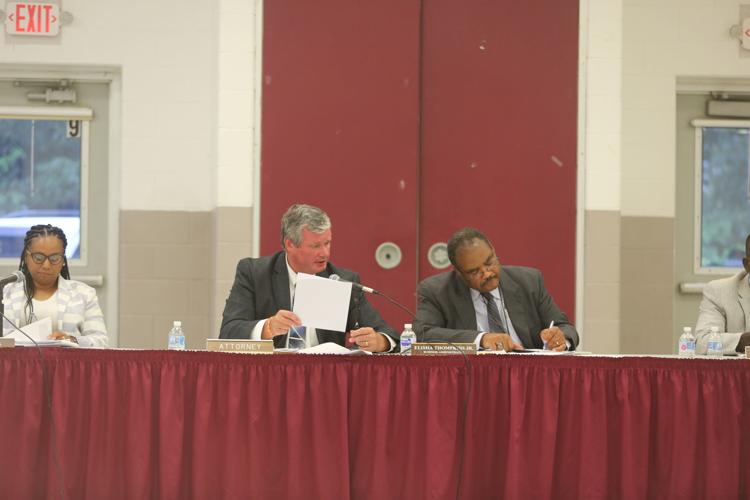 The Pleasantville Board of Education is calling for bids for temporary heating and cooling systems at the North Main Street School. Bid forms, specifications and contracts are on file at Remington & Vernick Engineers, 845 North Main St., Pleasantville. Bids will be read 11 a.m. Sept. 17.
$1.2 million project to replace water main, lines in Northfield and Linwood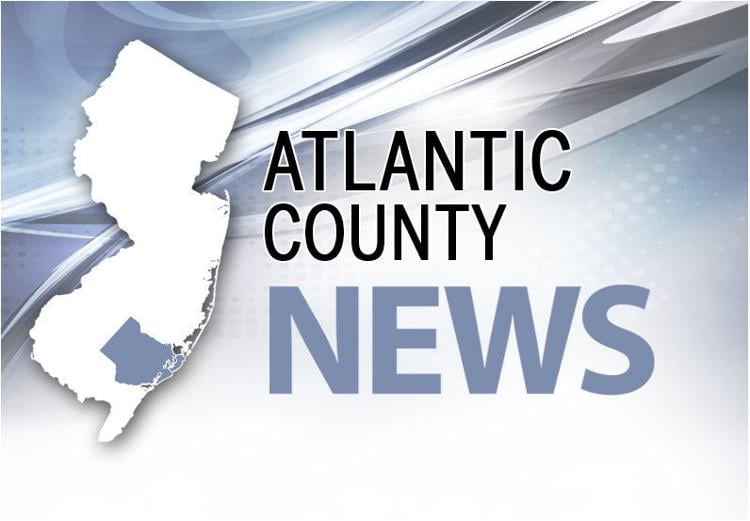 Work is slated to begin Monday on New Jersey American Water's $1.2 million project to replace aging water main and upgrade water lines in Northfield and Linwood. 
The plans to replace about 3,300 feet of water main along with the upgrades along Shore Road from Rosedale Avenue in Northfield to Dee Drive in Linwood. Work is slated to start on or about Monday and is expected to finish by the end of November, weather permitting.
The work will be completed by local contractor Pioneer Pipe, with construction scheduled for 7 a.m. to 3 p.m. Monday through Friday, with work outside the schedule only if needed to maintain the project schedule, according to the release. Traffic restrictions and / or alternating traffic patterns are likely to occur. The final street restorations are scheduled to be complete by spring.
Absecon calls for bids to build firehouse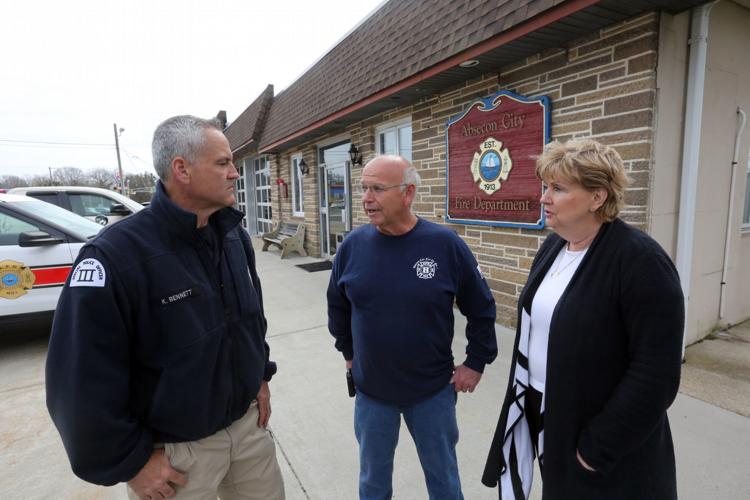 City officials in Absecon are calling for bids for the construction of a new firehouse. Bid forms, contracts and specifications will be available starting Sept. 10 at Remington and Vernick Engineers, 845 North Main St., Pleasantville. A pre-bid meeting will be held Sept. 12 in the Absecon municipal building, 500 Mill Road. The deadline for bids is 11 a.m. Oct. 10
Night roadwork to on Route 55 in Cumberland County starts
Night roadwork on Route 55 in Cumberland, Salem and Gloucester counties started Sept. 4 and will continue Monday through Thursday for the next few weeks, according to the state Department of Transportation. It's part of a $17.2 million federally-funded pavement preservation project that aims to improve safety and reduce maintenance costs.
The project contractor, South State, Inc., will close one lane of traffic for milling and paving.
Work will cover 23 miles between Vineland and Millville, as well as areas in Salem and Gloucester, for micro milling and paving with slurry seal and an Ultra-Thin Friction Course.
Ramp closures and detours will be required.
The entire project is expected to be completed by fall 2020.
Hammonton calls for bids for 14th Street roadwork
Town officials are calling for bids for roadwork on 14th Street. The project consists of reconstruction and resurfacing a 550-foot portion of the street from the Folsom Bough boundary. The deadline is 10 a.m. Sept. 12.
Cape May County solicits bids for Ingram's Thorofare Bridge deck reconstruction
Cape May County Freeholders are seeking bids for deck reconstruction on the Ingram's Thorofare Bridge in Middle Township. The deadline is Sept. 19. 
Shed at the Atlantic City Armory to be demolished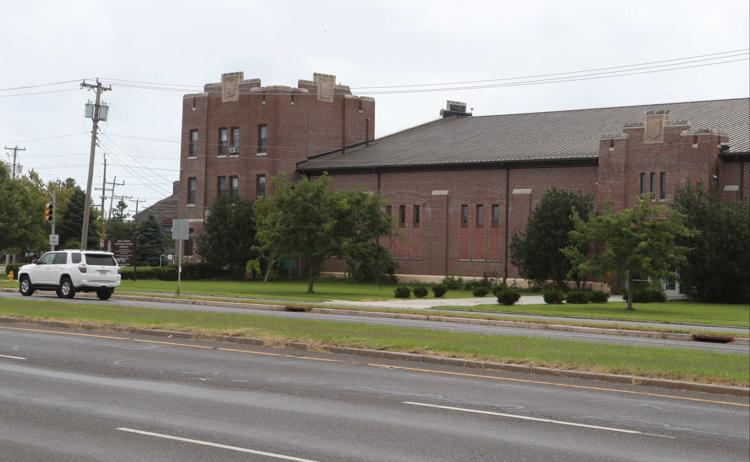 The state Department of Military and Veterans Affairs is asking for bids for the demolition a shed on the site of the Atlantic City Armory, 1008 Absecon Blvd. The organization will be accepting bids until 10 a.m. Sept. 4.
Brigantine's Rod and Reel to be demolished
The Rod and Reel in Brigantine, 13th Street North, is set to be demolished. It has been vacant since an inspection after Hurricane Sandy in 2012 found that the electrical work was old and too out of code to open.
Permits have been issued and the utilities have been disconnected, but the exact date of the demolition has not yet to be announced.
Roads to be resurfaced, paved in Egg Harbor Township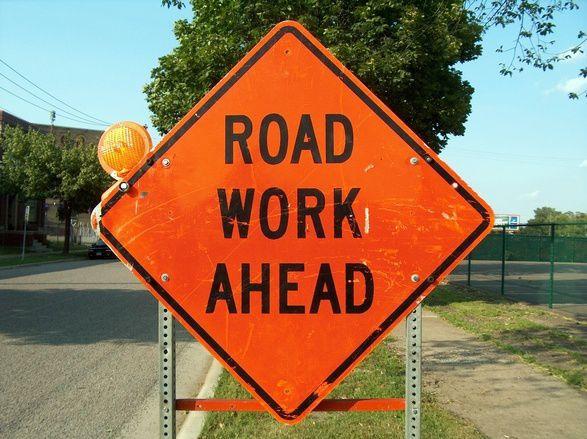 Egg Harbor Township is getting $2.9 million worth of improvements to their roads through the end of the year, half of which funded by grants.
Blackman Road from Poplar Avenue to Ocean Heights Avenue will be paved through a $290,000 New Jersey Transportation Trust Fund grant.
The work, by Landberg Construction of Dorothy in Weymouth Township, is expected to be completed by the end of August. This is the second phase of work on that portion of the road; the first phase was completed through a $300,000 grant received last year.
The township is working with the county to install a traffic light at the Blackman Road and Ocean Heights Avenue intersection. The township is sending the project out to bid for their share of the cost, about $500,000, and work is expected to start in late September or early October. Utility poles have already been relocated at the intersection, and the county will be repaving Ocean Heights Avenue from the intersection west to the parkway overpasses.
Roadways will be resurfaced in the Offshore Commercial park through a $675,000 Local Freight Impact Grant from the state Department of Transportation.
The bid was awarded to A.E. Stone of Egg Harbor Township and work is anticipated to be completed by the end of September. 
The $1 million contract for annual road improvements in the township was awarded to South State Inc., of Bridgeton. The following streets are included:
Atlas Lane Road-Sycamore Avenue to Cates Road
Birch Avenue-Sycamore Avenue to English Creek Avenue
Dogwood Avenue-Pine Avenue to Winnepeg Avenue
Locust Avenue-Sycamore Avenue to English Creek Avenue
Sycamore Avenue-Birch Avenue to Locust Avenue
Sycamore Avenue-Atlas Lane Road to West Jersey Avenue
The township also received a federal grant to put center line rumble strips on 35 miles of township roads. Bids open Sept. 17, with work expected to begin Oct. 14 and completed by mid-December. 
Public hearing held on demolition of old 7-Eleven in Brigantine for townhomes
An application to demolish the old 7-Eleven at 3728 Atlantic-Brigantine Boulevard to make way for five townhome units in two separate structures is going before the Brigantine Planning Committee. The applicant is asking for a variance to permit townhomes in the commercially-zoned district. The applications also seeks a variance for the rear yards, which would be 6 feet instead of the required 15 feet; a variance for 76% lot coverage where the maximum is 60%; and a variance for a building height of 35 feet when the requirement is 30 feet, in addition to other variances.
A public hearing was scheduled for 6 p.m. Aug. 28.
Docks, parking lot approved for Stone Harbor Hotel
The Stone Harbor Zoning aboard approved construction of a parking lot and three docks for The Reeds at Shelter Haven Hotel  on July 1.
Brigantine eliminates parking lot for trucks, RVS
Brigantine City Council eliminated provisions in its city code establishing a parking lot for heavy-duty trucks and RVs on municipal property.
Application sent to state DEP for natural gas line on Route 9
A permit application was submitted to the state Department of Environmental Protection for a South Jersey Gas Co. project that would install a natural gas line under Route 9 in Dennis Township, between Clermont Drive to Hagen Road and from Main Street to School House Lane. The public is invited to comment on the proposed project until Sept. 30.
Mullica Township seeks bids for construction at Elwood Fire Hall and municipal building
Mullica Township officials called for bids for construction of a parking pad and sidewalk at the Elwood Fire Hall and reconstruction and reconfiguration of an existing accessible ramp to the township's municipal building including a new curb ramp to the parking lot and re-striping the existing parking spaces.
Egg Harbor Township custom car business applies for approval, relief to build on Fire Road
Distinctive Car Toyz has sought relief from the Egg Harbor Township Planning Board so they can build new a car sales, services and customization facility at 2800 Fire Road. They requested variances for the minimum lot size, parking space setback from building and the maximum area for free-standing signage, as well as approval for 24 parking spaces.
The variances were approved at a public hearing held on Aug. 19.
Atlantic County freeholders adopt Nacote Creek Bridge reconstruction ordinance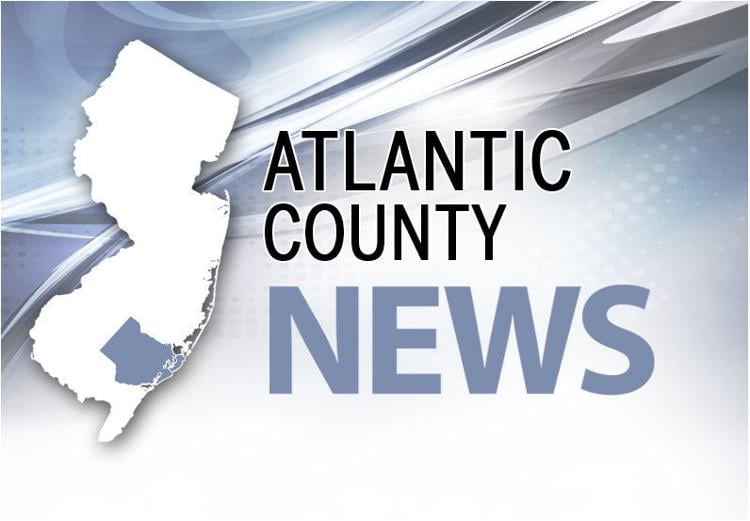 The Atlantic County Freeholder Board last month adopted an ordinance that authorizes the acquisition of rights of way and temporary construction easements for the reconstruction of the Nacote Creek Bridge in Port Republic.
North Wildwood calls for trench restoration, concrete repair bids
City officials in North Wildwood are calling for bids for the restoration of utility trenches, include milling the existing asphalt surface two inches in depth, sweeping, cleaning, hot tacking the surface, construction of two inches  thick HMA surface course and hot applied rubberized joint sealing the surface joints.
Officials are also bidding out for a project to repair and replace concrete sidewalks, curbs, gutters and concrete pavement, as necessary within the city.
The deadline for bids on both projects is 3 p.m. Sept. 4.