Some South Jersey blacks have spent decades researching, documenting and spreading the word about the history of African Americans in Atlantic, Cape May and Cumberland counties.
These middle-aged and older blacks hope a new generation will continue the work they started and be passionate about investigating African-American life in South Jersey.
Wendel A. White, photography and American studies professor at Stockton University, believes there are younger adults interested in South Jersey's black history, with even more people in the future who may be fascinated.
"I think there will be as long as members of the community — and I include myself as having the responsibility — make time to make those connections with the younger generation," said White, 62.
Ralph E. Hunter Sr., of Atlantic City, is one of the most dedicated people in the chronicling of South Jersey's black history.
The African American Heritage Museum of Southern New Jersey in Newtonville and the Noyes Arts Garage in Atlantic City were both established by Hunter. Atlantic City Mayor Marty Small Sr. would like to see a third location open on Kentucky Avenue, home of the now-defunct Club Harlem among other historic venues.
Hunter, 81, helps keep alive memories of the resort's Northside, the section of the city north of Atlantic Avenue. Blacks came to the resort during the 1920s and '30s as a result of the Great Migration from the South and found jobs and housing in the Northside.
Hunter has been making sure the history of the region is preserved since he arrived in 1954 from Philadelphia to work.
"I saw tens of thousands of people like me, walking up and down the street. They were driving fine automobiles. People were policemen, firefighters. It was just amazing. I had never seen anything like that in my life as a young teenager coming into the city for the first time," said Hunter about the power of blacks involved with the city and the government. "I was really impressed."
Bernadette Matthews' childhood also played a role in her interest in black history before she arrived 15 years ago in Cape May County.
Leonard Fitts retired more than two decades ago.
Matthews, 70, was born and raised in Chester, Pennsylvania. The late Martin Luther King Jr. was a student at Crozer Theological Seminary near Chester and attended Calvary Baptist Church in Chester.
"Black history, or as it is called now African-American history, was always a part of my life," said Matthews, of Cape May Court House.
During the time Matthews has lived in Cape May County, she has been the executive director for the Center for Community Arts and is currently the board chairwoman of the Stephen Smith House on Lafayette Street in Cape May.
Smith was a key figure in helping to free slaves through the Underground Railroad, among other accomplishments.
Matthews views the Smith House as part of an African-American quadrant in Cape May that includes the Franklin Street School, which was a segregated school for black children; two African-American churches, Macedonia Baptist Church and Franklin Street United Methodist Church, which is now condominiums; and Allen African Methodist Episcopal Church.
Cape May is only 4.9% black, or 175 of 3,607 people, but many African Americans who left Cape May relocated to Whitesboro, which is 37% black, Matthews said.
"You can't rewrite history, but you can make it better," Matthews said. "Whenever I am called upon to speak out about African-American history, I will do that."
Besides the pain of segregation, South Jersey has had at least one known Ku Klux Klan rally. During the first half of April 1990, the Klan came to Millville to scream obscenities and shout about white supremacy.
Mike Santiago, 57, a Vineland resident who has also lived in Bridgeton and Millville, recalls attending an anti-Klan march during the early 1980s in Millville.
Santiago wrote a book titled "African-American Firsts in the City of Bridgeton." The book chronicles African Americans such as Brison Manor, who was the first black man from the city to play in the NFL (and went to the Super Bowl), and Albert B. Kelly, the city's current and first black mayor.
Santiago's Bridgeton book is in every public school library in the city. His next book will focus on prominent black people from Vineland.
ATLANTIC CITY — While Leonard Dozier attended Pleasantville High School as a sophomore, his …
Frederick Douglass, a leader in the abolitionist movement, which sought to end the practice of slavery, visited Vineland and was thinking of buying a home there, Santiago said. Evangelist, abolitionist and women's rights activist Sojourner Truth, also a former slave, came to Vineland to help fight for women's rights, he said.
White, of Galloway Township, was lucky to have his mother and godmother introduce black history to him to the point where it became the work he did in his life. He knows that all black South Jersey children are not as fortunate.
He has seen people such as Stockton Professor of Music Beverly Vaughn and Henrietta Shelton, founder of the Chicken Bone Beach Historical Foundation, run programs and be involved with the community when it comes to black history.
"All of those individuals I feel are making time to make sure these narratives are passed on to the next generation, and the next generation gets the chance to see the enthusiasm," White said.
Black Girl Beach Day (28)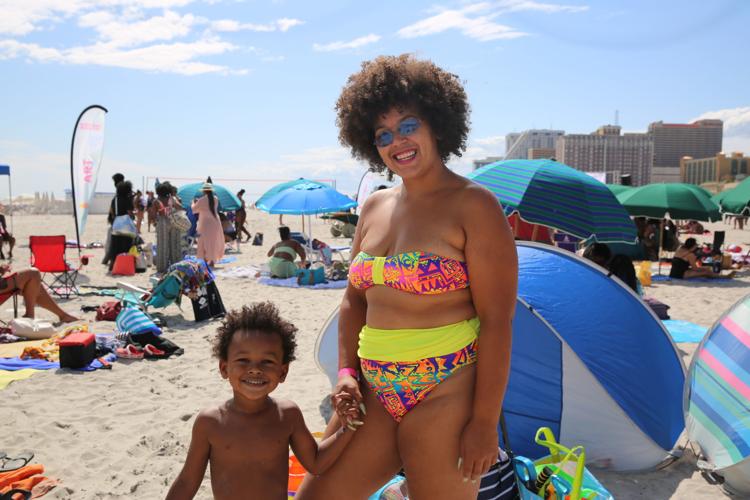 Black Girl Beach Day (37)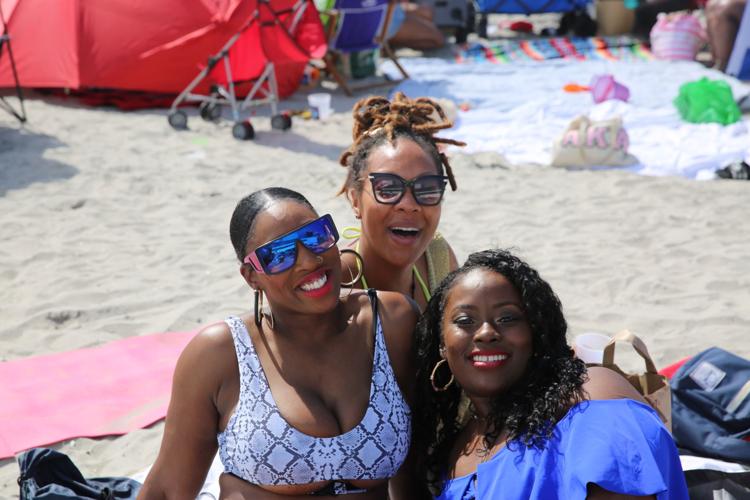 Black Girl Beach Day (4)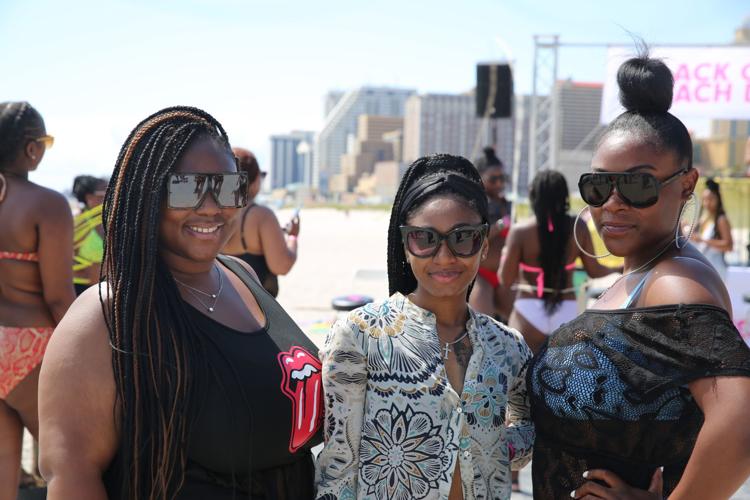 Black Girl Beach Day (8)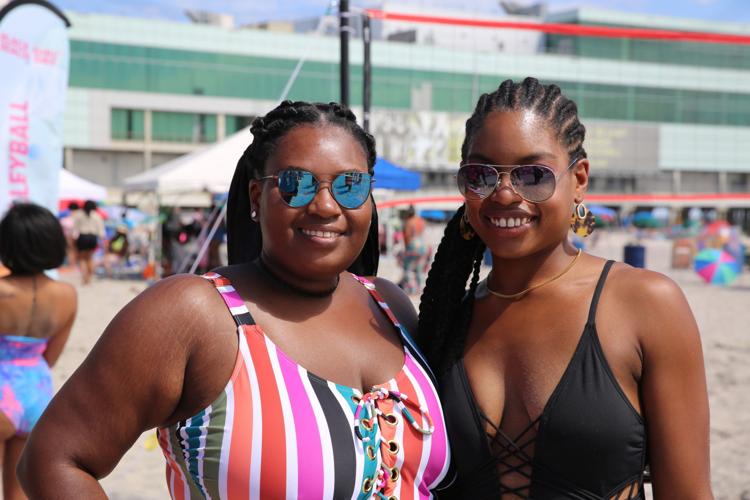 Black Girl Beach Day (32)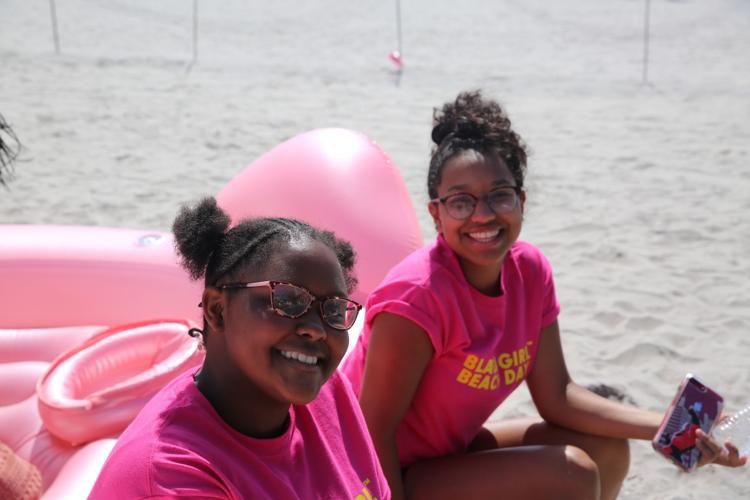 Black Girl Beach Day (14)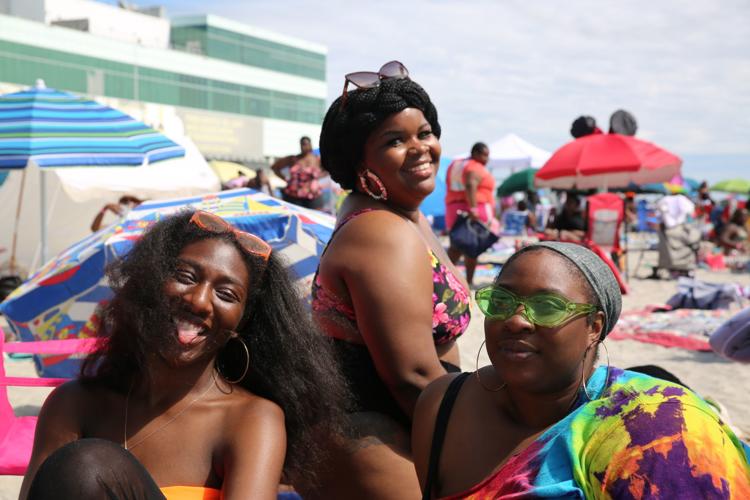 Black Girl Beach Day (29)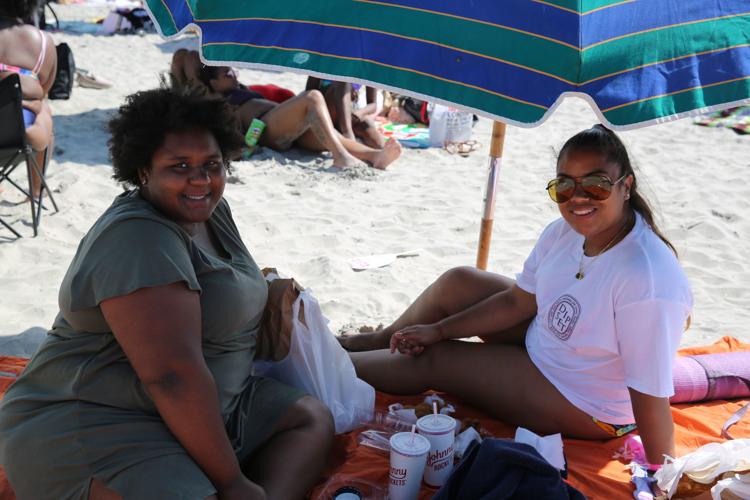 Black Girl Beach Day (27)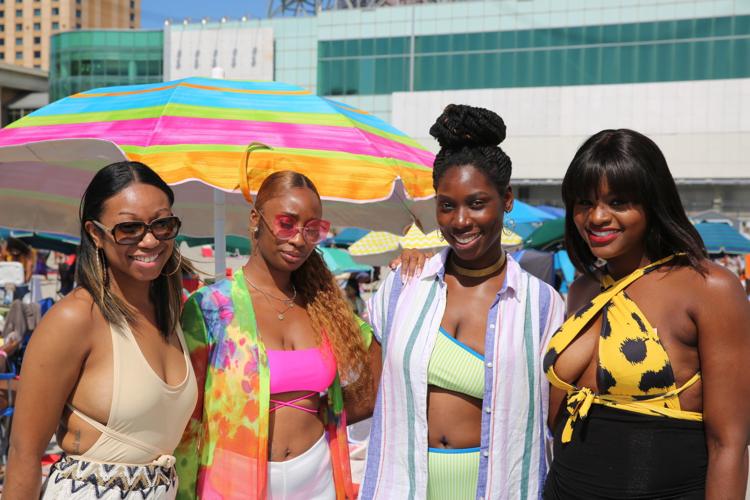 Black Girl Beach Day (6)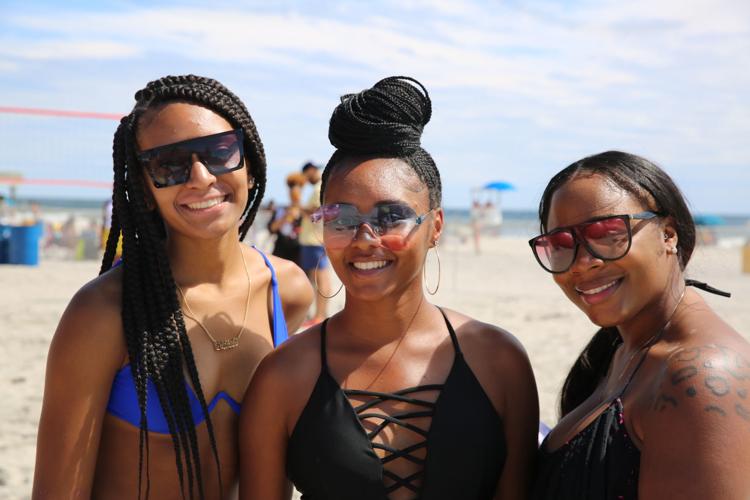 Black Girl Beach Day (16)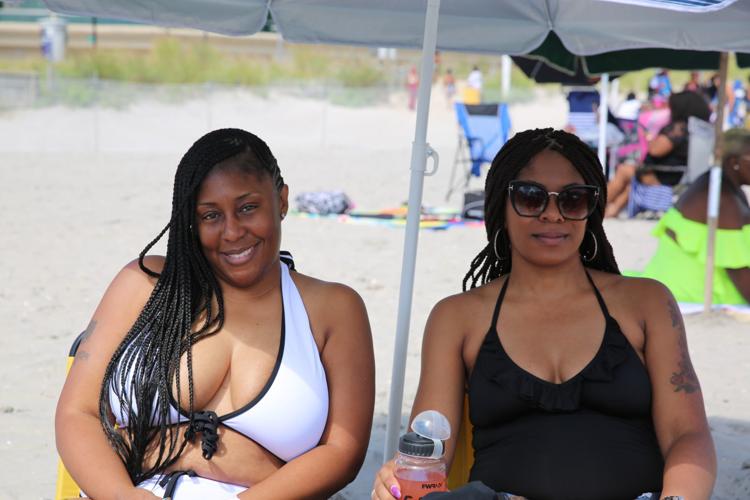 Black Girl Beach Day (38)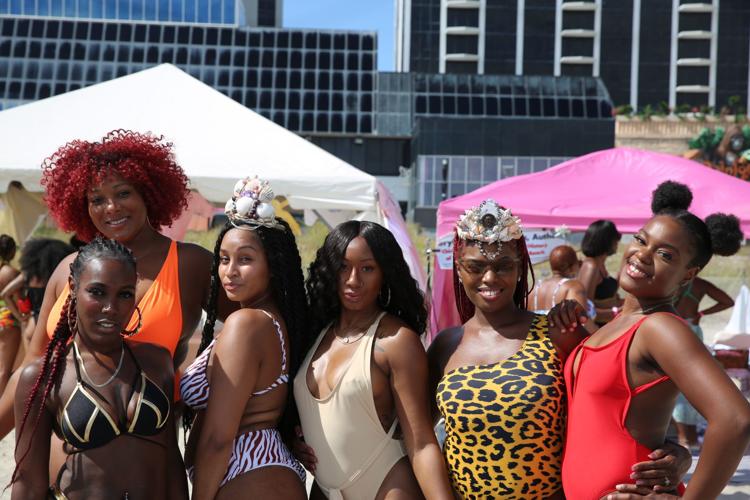 Black Girl Beach Day (25)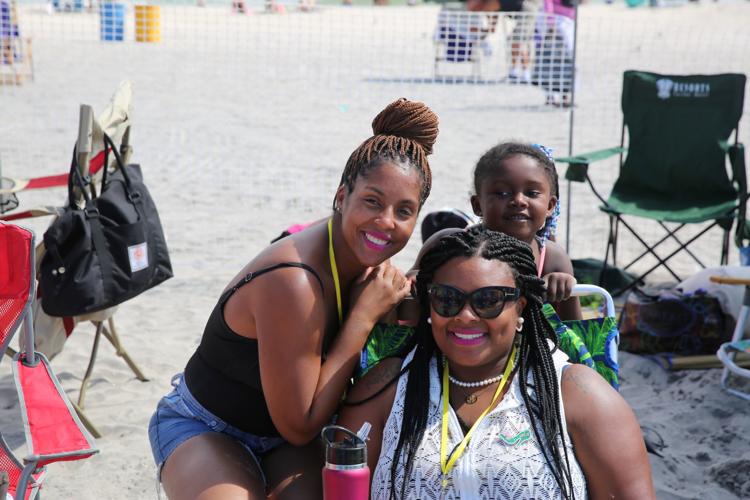 Black Girl Beach Day (35)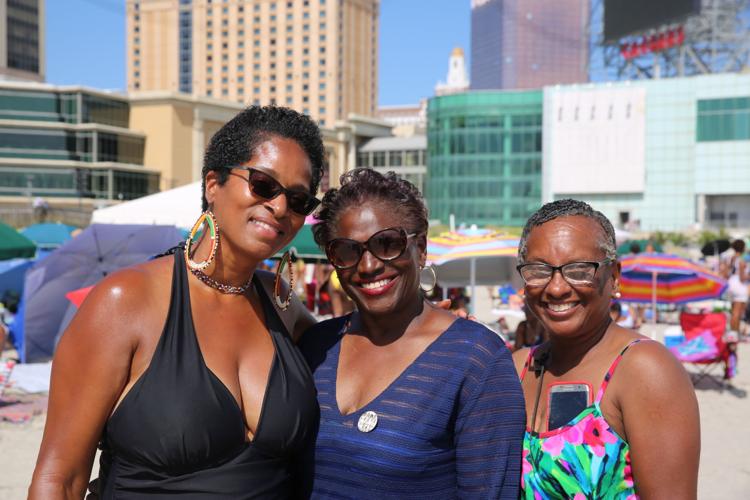 Black Girl Beach Day (7)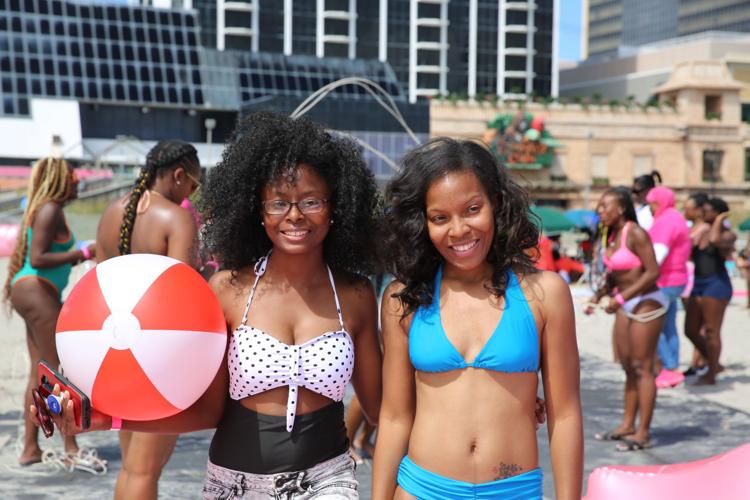 Black Girl Beach Day (22)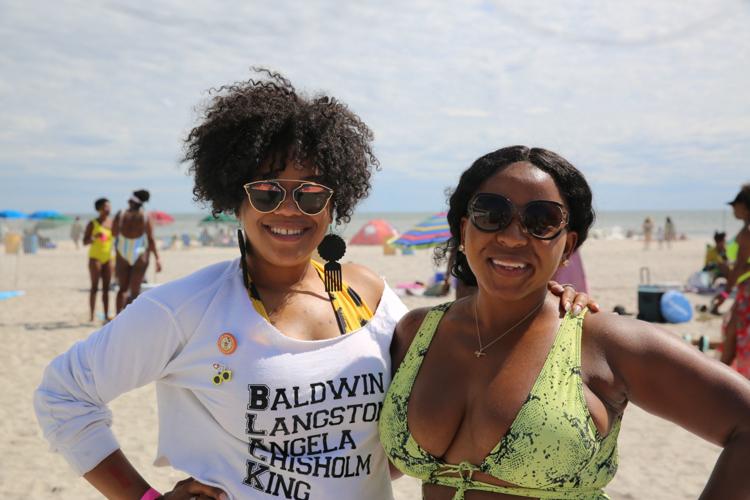 Black Girl Beach Day (21)
Black Girl Beach Day (15)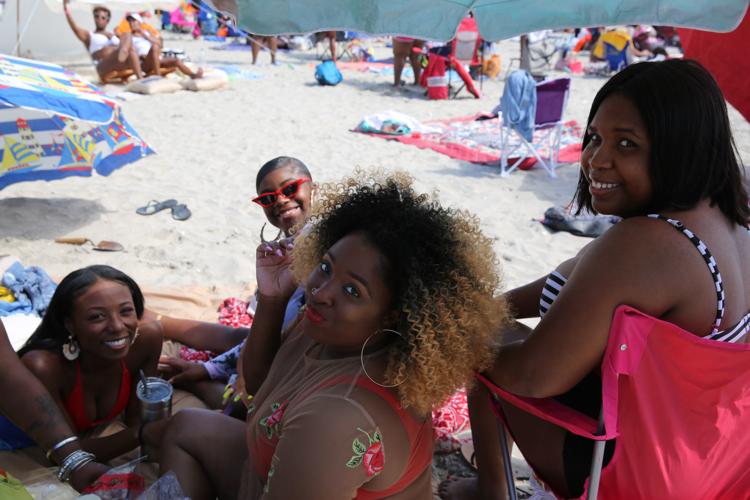 Black Girl Beach Day (17)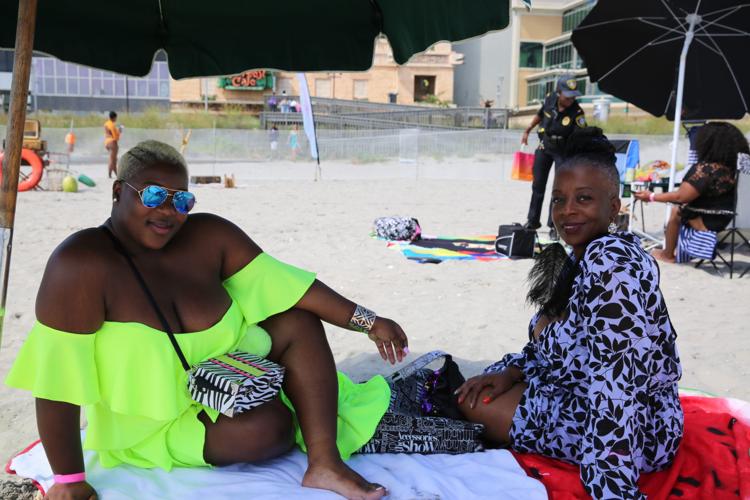 Black Girl Beach Day (9)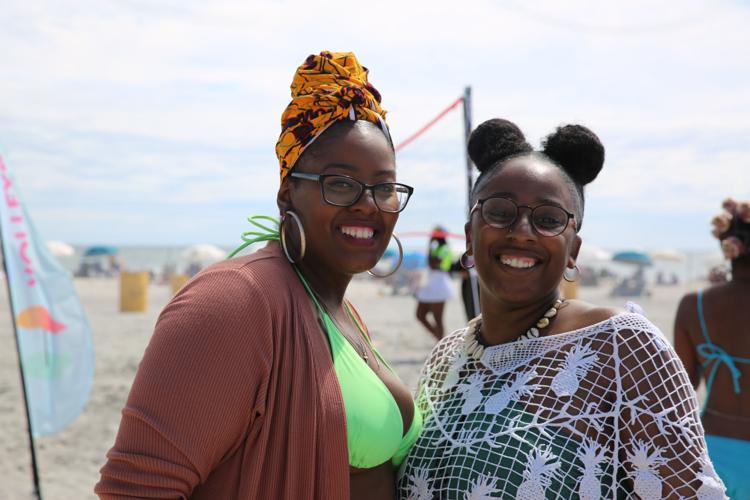 Black Girl Beach Day (1)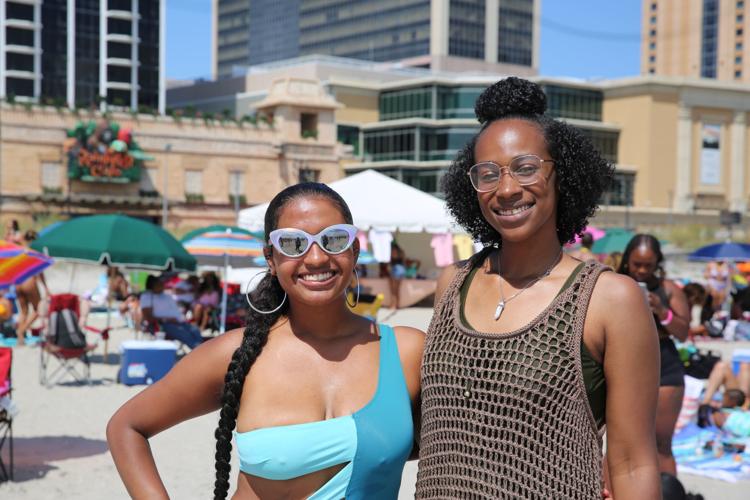 Black Girl Beach Day (2)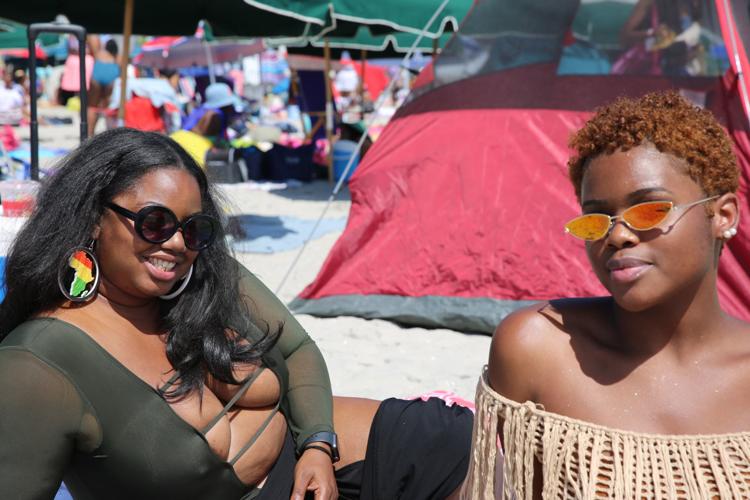 Black Girl Beach Day (26)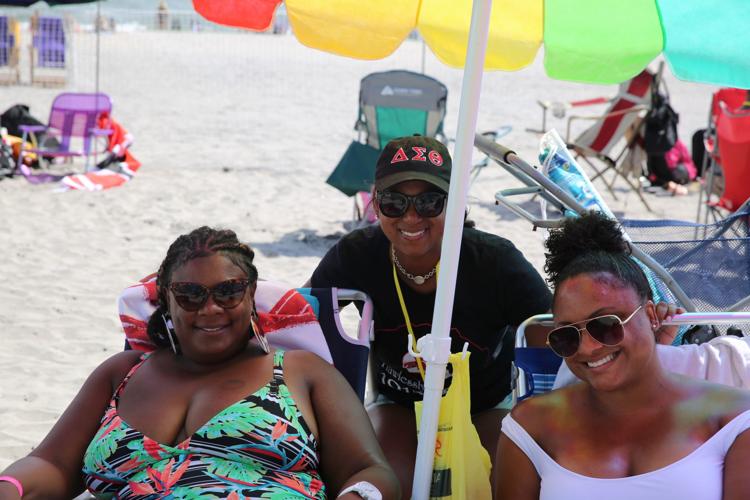 Black Girl Beach Day (20)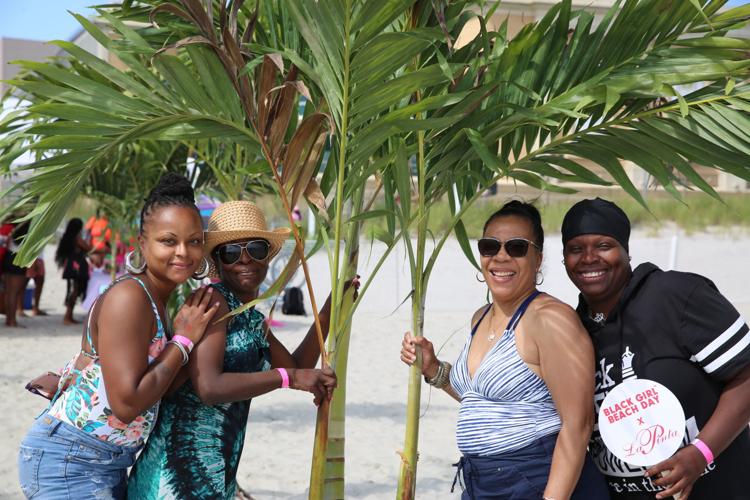 Black Girl Beach Day (23)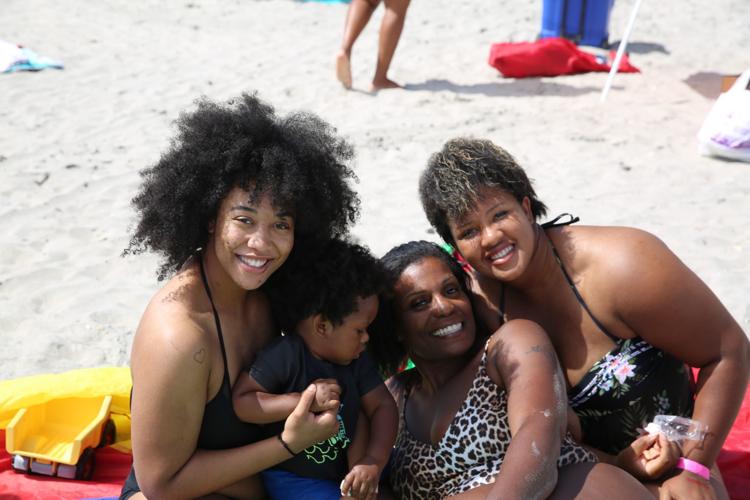 Black Girl Beach Day (12)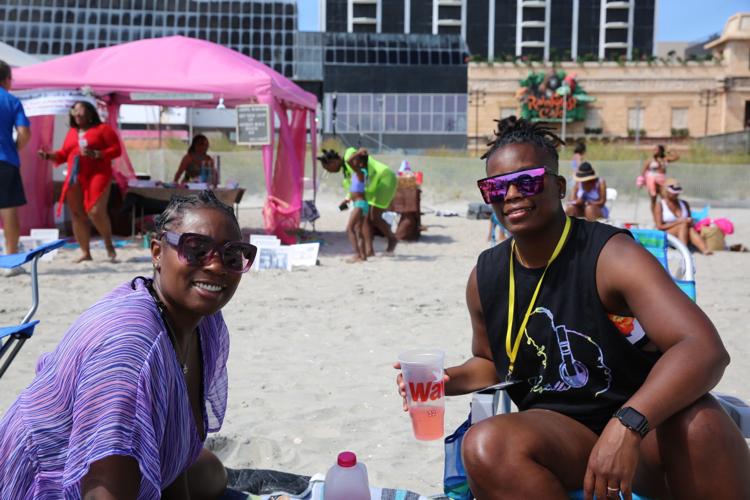 Black Girl Beach Day (33)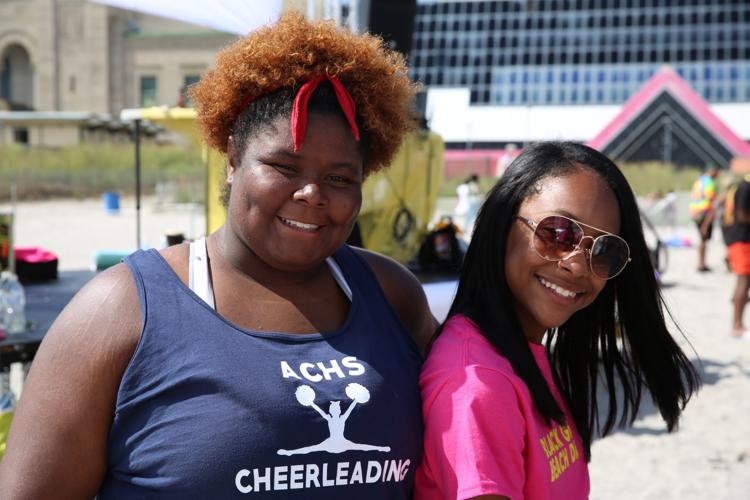 Black Girl Beach Day (10)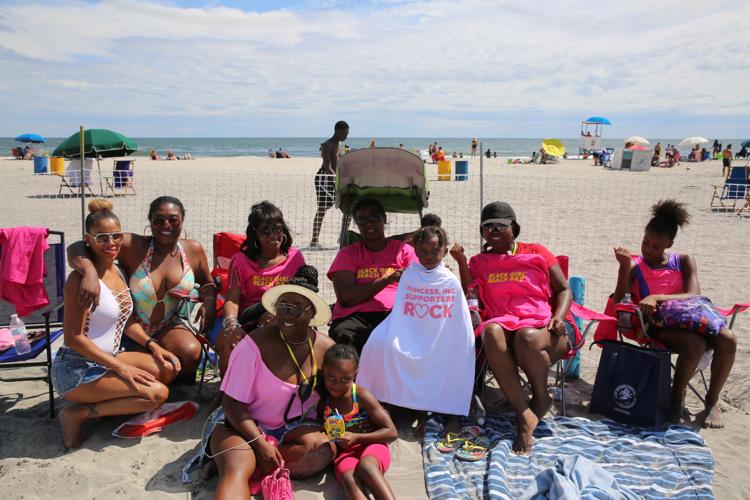 Black Girl Beach Day (13)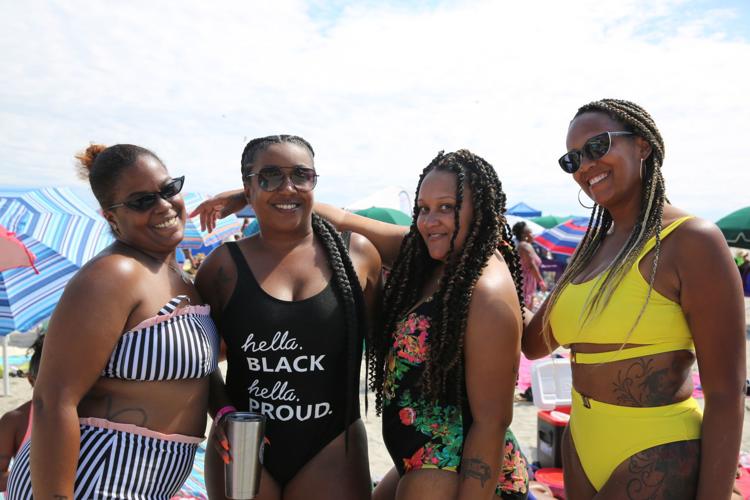 Black Girl Beach Day (11)
Black Girl Beach Day (19)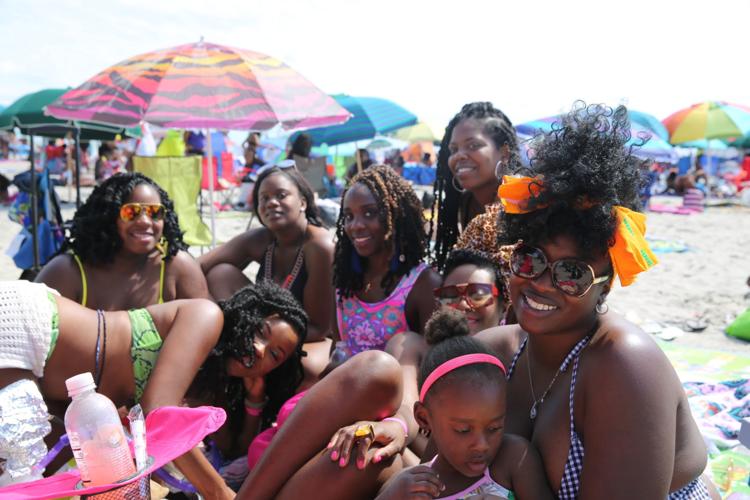 Black Girl Beach Day (36)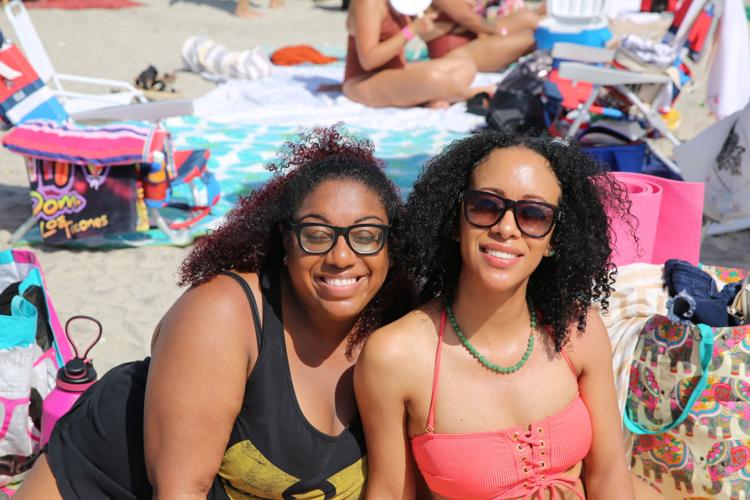 Black Girl Beach Day (31)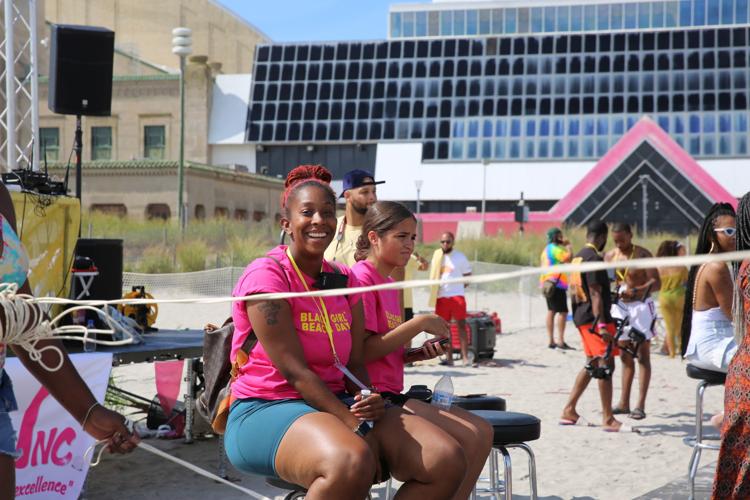 Black Girl Beach Day (3)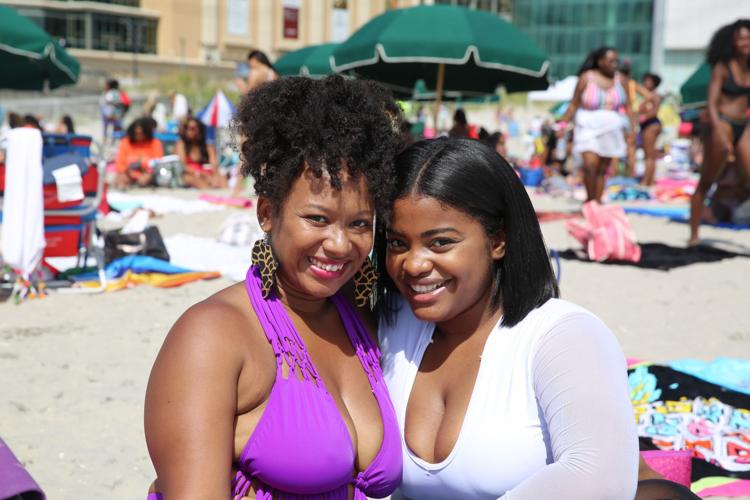 Black Girl Beach Day (30)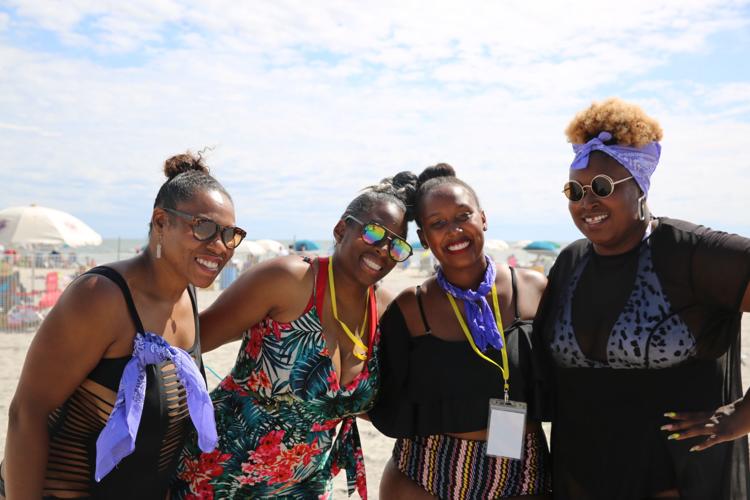 Black Girl Beach Day (24)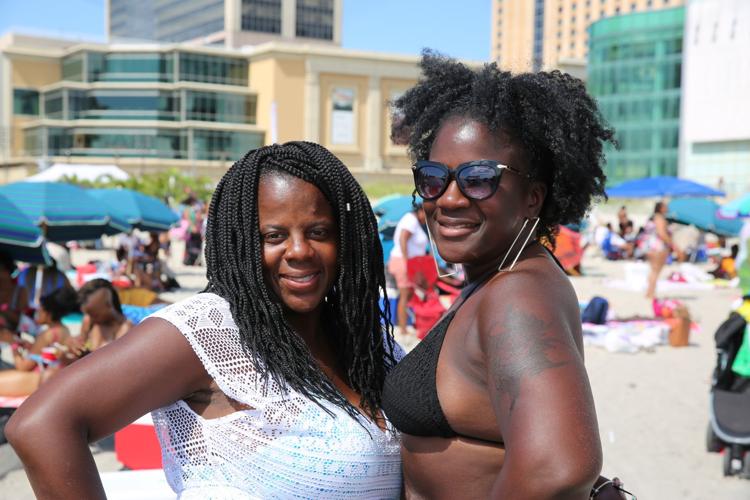 Black Girl Beach Day (5)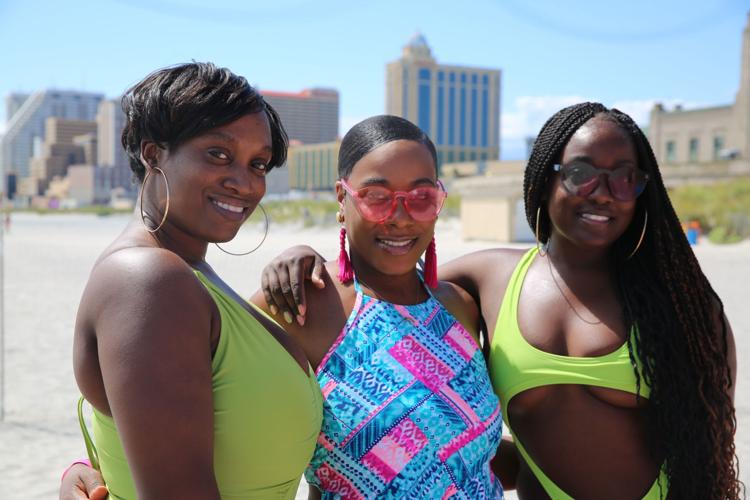 Black Girl Beach Day (34)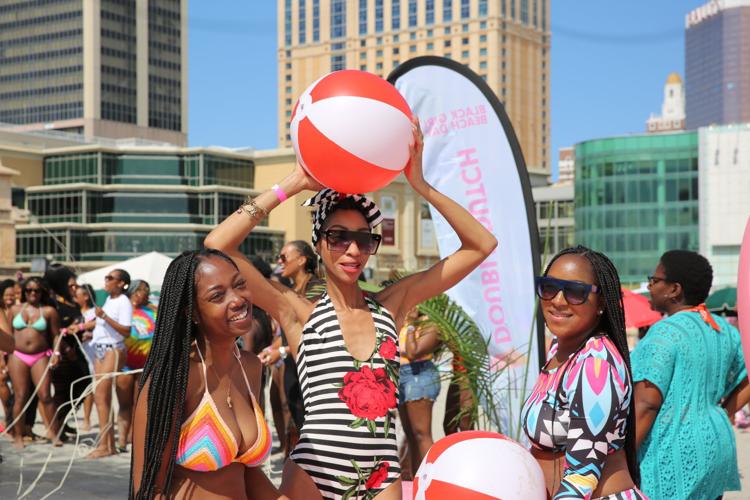 Black Girl Beach Day (18)
-- HIDE VERTICAL GALLERY ASSET TITLES --