More frequent flooding. Two hundred mph winds. Stronger hurricanes.
Growing research suggests that as ocean temperatures rise, deadly storms will grow stronger.
Driven by warmer oceans that expand as they absorb heat, the melting of land-based ice sheets and the sinking of mid-Atlantic lands, our coastlines are seeing increased rates of flooding.
Floods that once occurred every 500 years in New York now happen every 25 years, according to Andra Reed Garner, a Rutgers University meteorologist who studies the impact of climate change on hurricanes and flood risk in New York City as part of a National Science Foundation Earth Sciences postdoctoral fellowship.
She's finding instances of flooding are increasing rapidly.
Garner used the example of a 7.4-foot-high water level in the Battery Park section of New York City. Before the Industrial Revolution, those floods occurred every 500 years, but now they happen every 25 years. By "2030 to 2045, it will occur on average every five years," she said.
Ocean water has absorbed more than 90 percent of the increased heat from our warming planet since 1971, according to the National Oceanic and Atmospheric Administration. Average surface temperatures are rising, especially in the tropics, where hurricanes form. Heat and water are rocket fuel for hurricanes, so as ocean temperatures rise, the deadly storms will keep getting stronger, according to growing scientific evidence.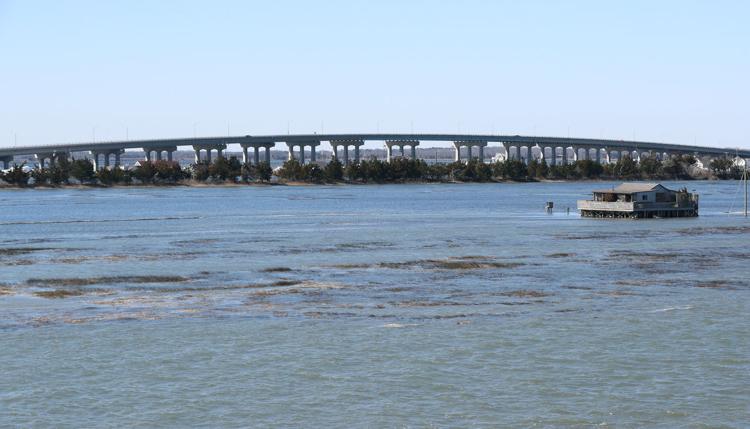 "It's basic physics," said Stewart Farrell, director and founder of Stockton University's Coastal Research Center. "The warmer the surface water temperature is, the faster it evaporates."
The moist, warm air rises, until about 20,000 feet, where temperatures are cooler, it condenses and forms thunderstorms. The earth's rotation kicks in, sending the system spinning into the telltale spiraling cyclone pattern — counterclockwise in the Northern Hemisphere, clockwise below the equator. Wind speeds start at a gusty 10 to 20 mph and build from there.
At 35 mph, you have a tropical storm, at 75 mph, a hurricane. What's a stronger storm's potential?
"The circulation can get pretty intensive. Two hundred mph winds are scientifically possible," Farrell said. "The warmer the water is, the higher the peak velocity gets. There's more energy in the system."
A rise in ocean temperature of just 1 degree Fahrenheit can increase a hurricane's wind speed 15 to 20 mph, according to the Yale Climate Connection, a publication of Yale University. That's enough to push a tropical storm into a hurricane, or a hurricane to the next category of severity.
Garner's work indicates while East Coast hurricanes will increase in intensity because of warming oceans, the storms will tend to track farther out in the ocean. That would mean storms, while potentially stronger, wouldn't present the same surge risk in New York City — or perhaps even along the Jersey Shore — according to the computer models she has run.
The science suggests a range of possibilities.
Farrell believes warmer water will mean more frequent hurricanes as well as more intense ones.
Research by Thomas Knutson of Princeton University's Geophysical Fluid Dynamics Laboratory predicts global warming will affect wind patterns in a way that will work against the formation of more hurricanes but will make those that do develop more likely to reach category 4 or 5.
Researchers have shown hurricane activity in the North Atlantic goes back and forth between a 20- to 40-year cycle of increased activity and a similar period of less activity.
According to the University of Arizona, there were a lot of hurricanes packing more power from 1944 to the late 1960s, with a quieter period from 1970 through the mid-1990s, and another more active, energy-filled period from 1995 through today. It's unknown whether quieter periods will still recur, or if they will become shorter, as oceans continue to absorb more heat, researchers say.
While much of the evidence suggests warming temperatures will impact future Atlantic hurricane seasons, more research will be needed to determine the exact impact.