ATLANTIC CITY — The Atlantic City Tattoo Expo returned for its 17th year with more than 100 national and local tattoo artists.
The expo, also known as "Drawin' the WildCard," was held at Bally's Atlantic City this weekend.
The event brought out between 3,000 and 4,000 people, according to Jon Henderson, event organizer and owner of Good Time Tricycle Productions in Linwood.
The event is described as "fun, fanfare and freaks for your enjoyment over a three-day extravaganza that celebrates all thinks ink, ink culture, the weird, the wonderful and downright taboo!" according to its website.
A variety of vendors included jewelry, apparel and tattoo aftercare, Henderson said.
Eventgoers spent their time at the expo surveying elaborate tattoo artwork, watching live entertainment or getting inked up themselves.
Live entertainment was also on display and included a burlesque show, a "humor-filled" sideshow, magic acts and arcade games.
Competitions were also held including tattoo contests, a contest where individuals do "outrageous, stomach-turning or embarrassing acts," and a pinup contest.
"The entire show is popular," Henderson said. "The curiosity is all over the place."
The expo began in 2001 at the Atlantic City Convention City then moved to Tropicana Hotel and Casino before landing at Bally's.
Atlantic City Tattoo Expo 2019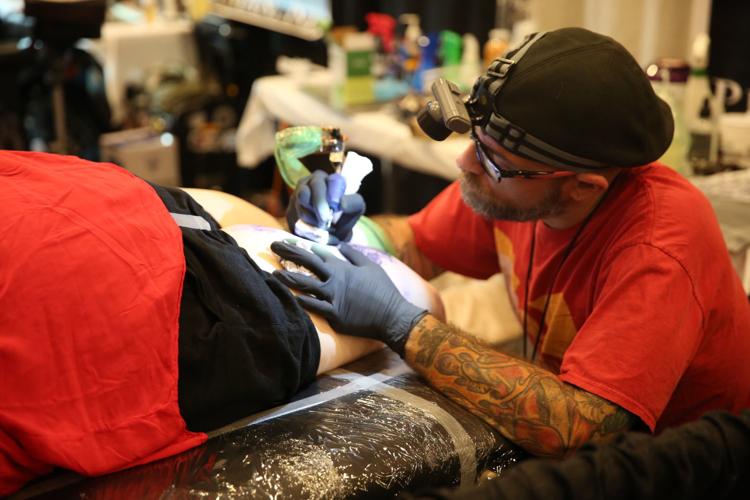 -- HIDE VERTICAL GALLERY ASSET TITLES --
DT5B9644.JPG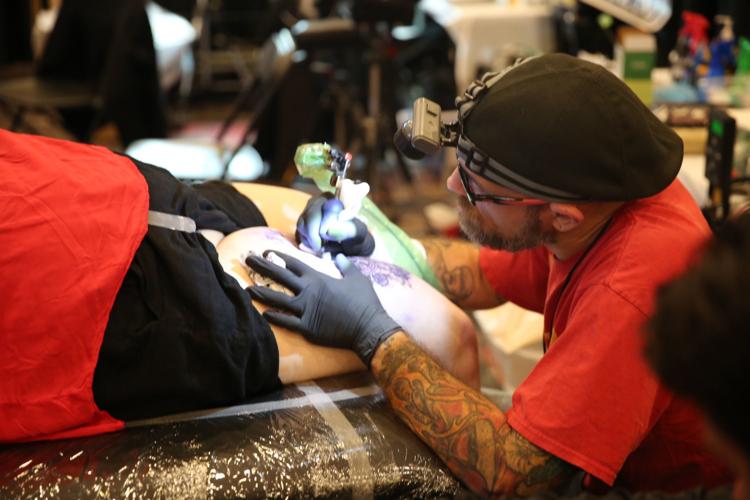 DT5B9648.JPG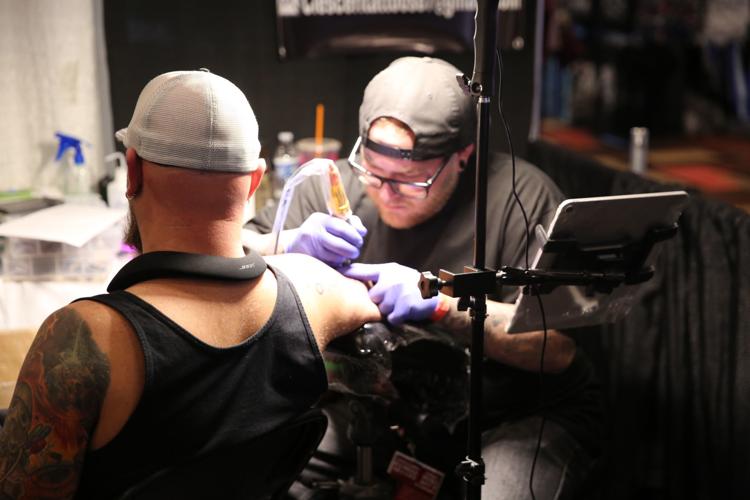 DT5B9651.JPG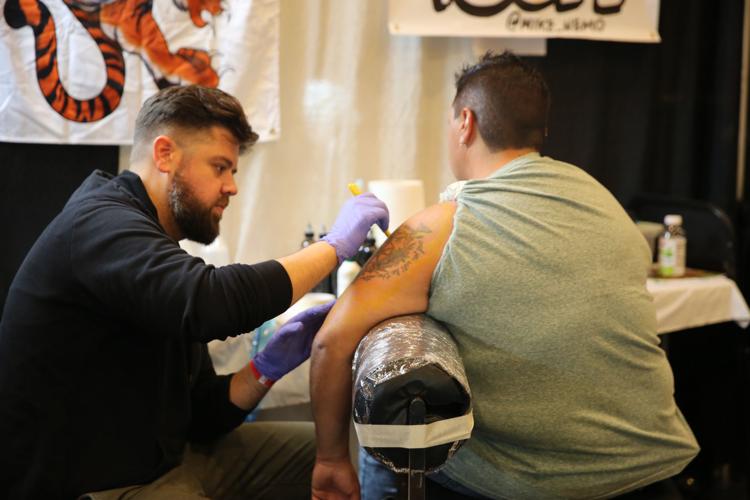 DT5B9652.JPG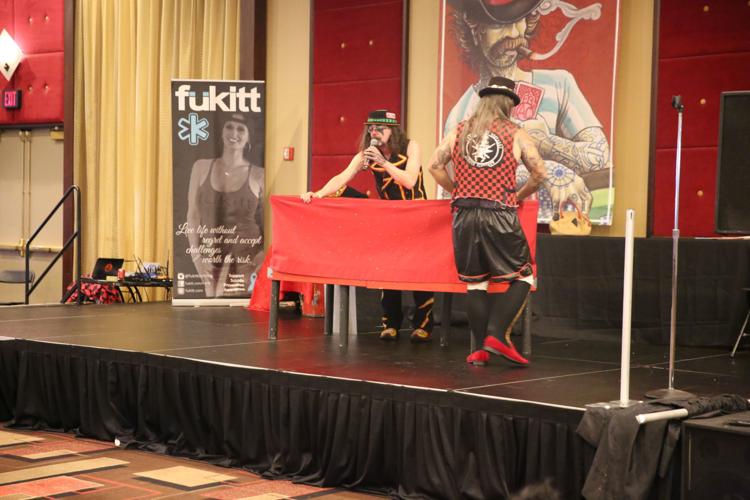 DT5B9653.JPG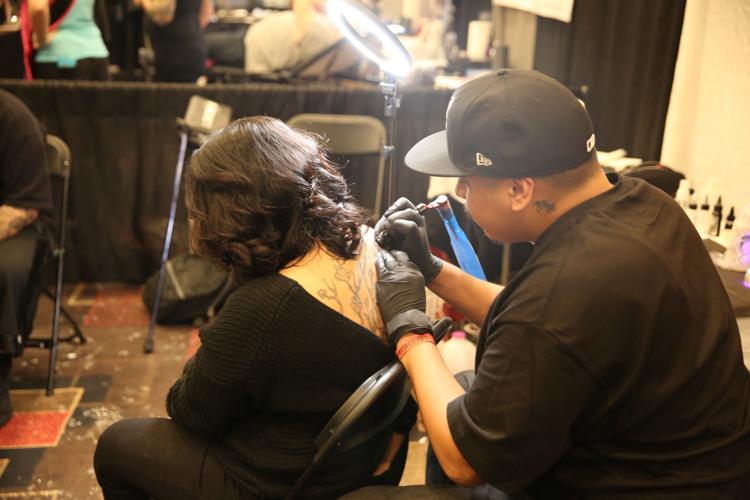 DT5B9655.JPG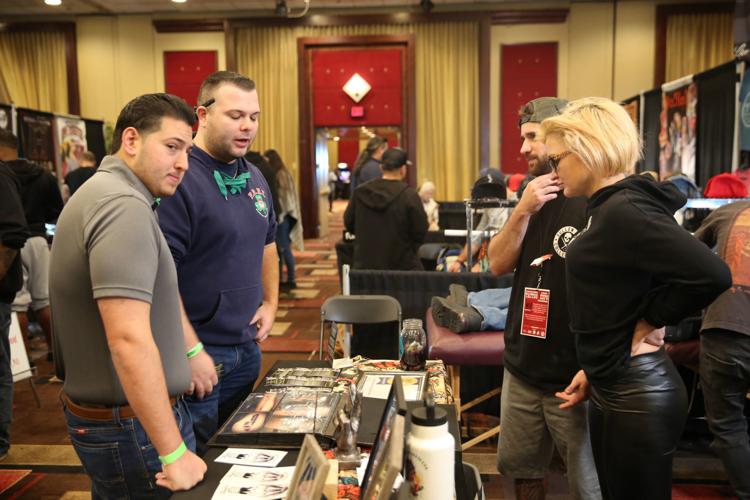 DT5B9656.JPG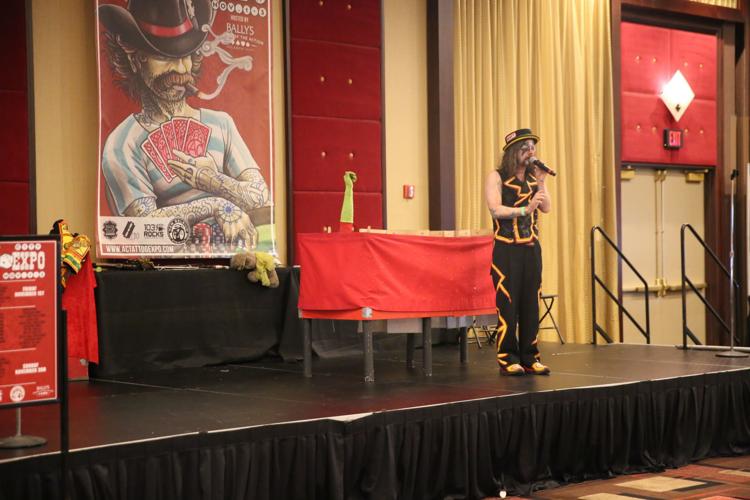 DT5B9657.JPG
DT5B9660.JPG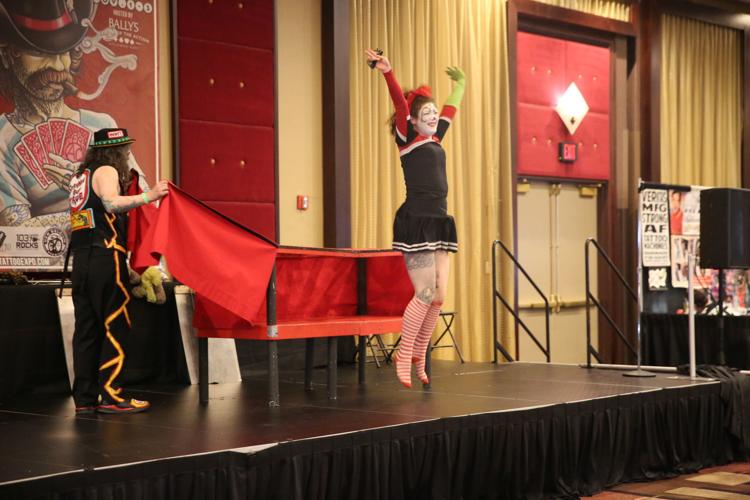 DT5B9661.JPG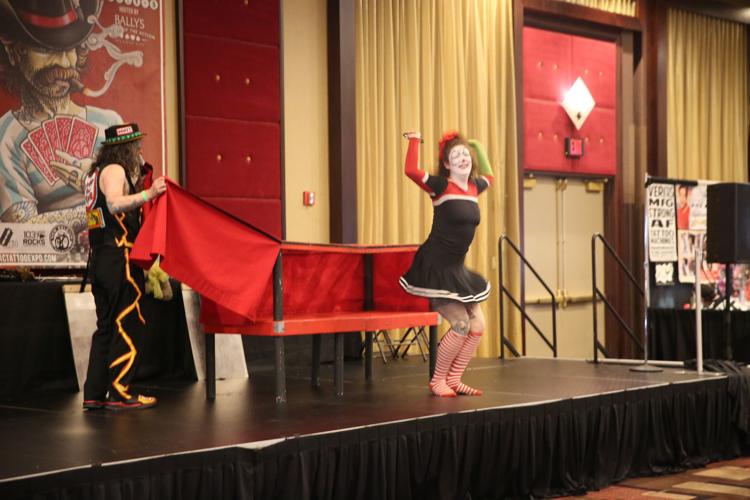 DT5B9668.JPG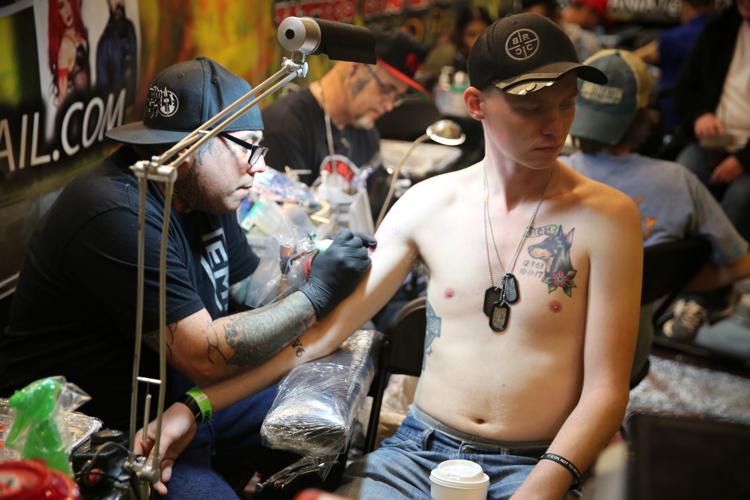 DT5B9669.JPG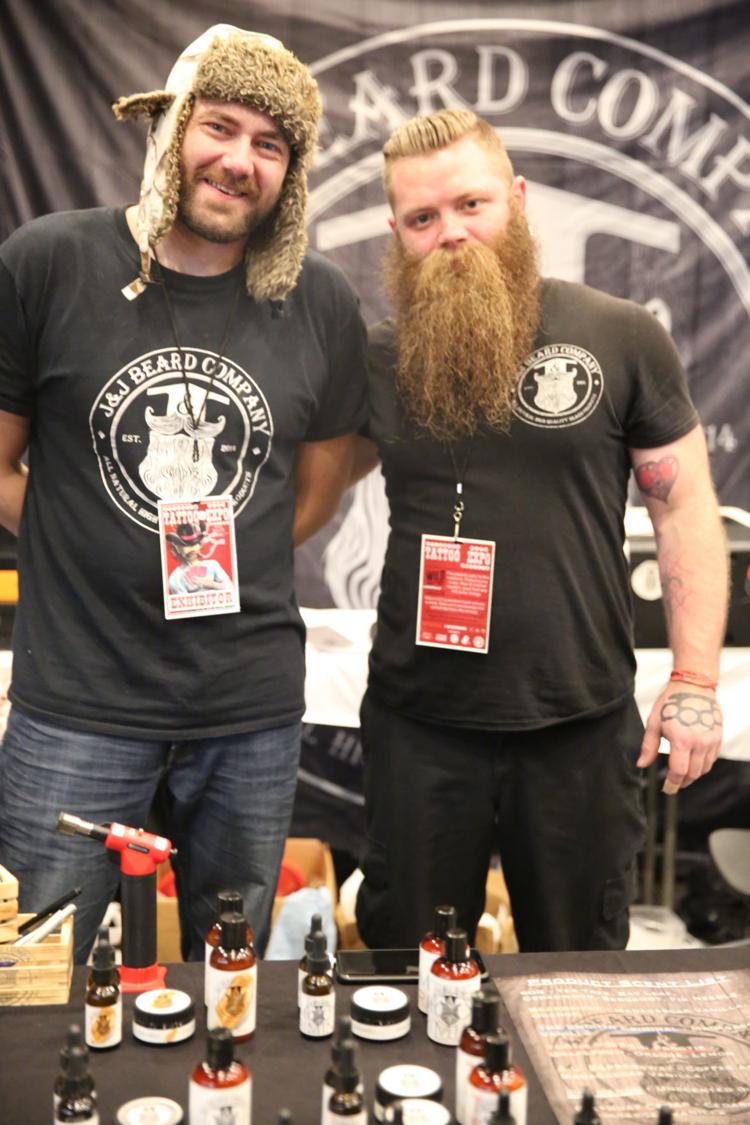 DT5B9678.JPG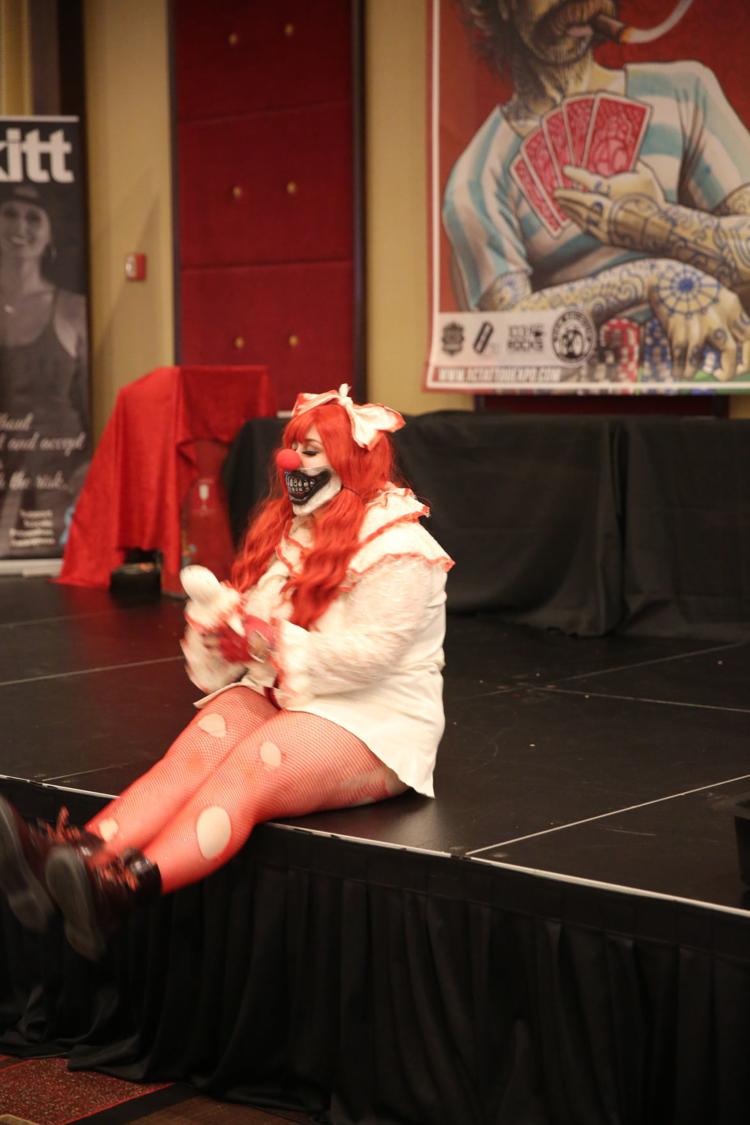 DT5B9680.JPG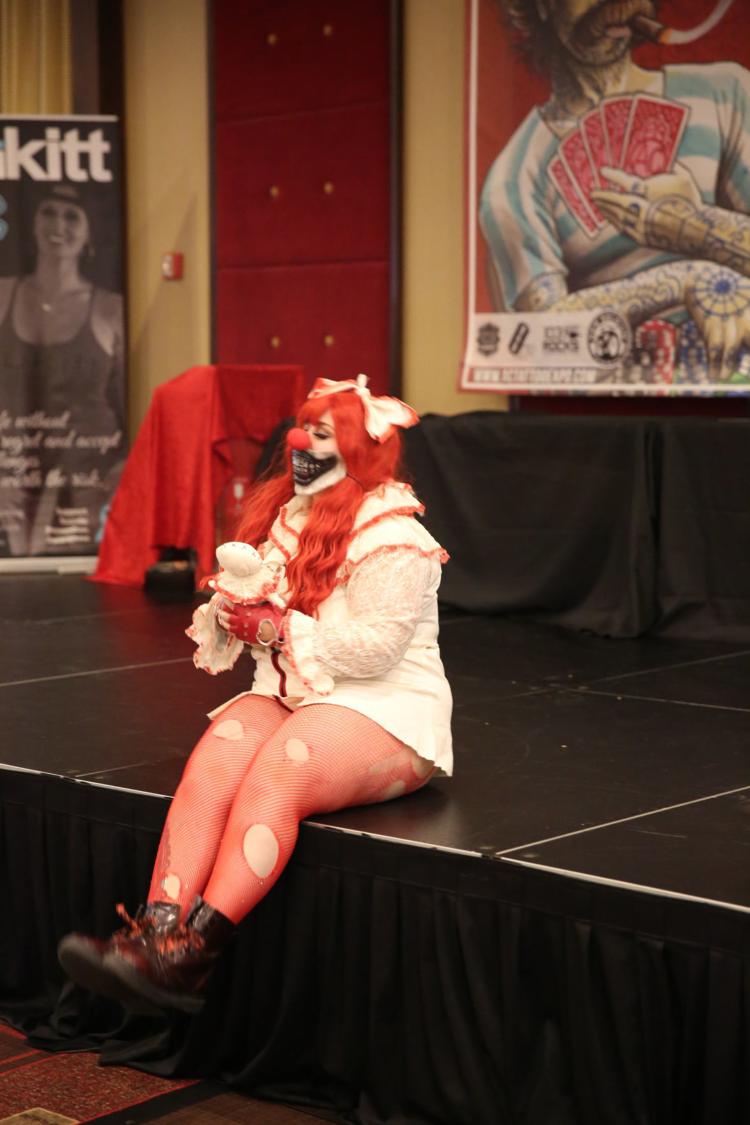 DT5B9682.JPG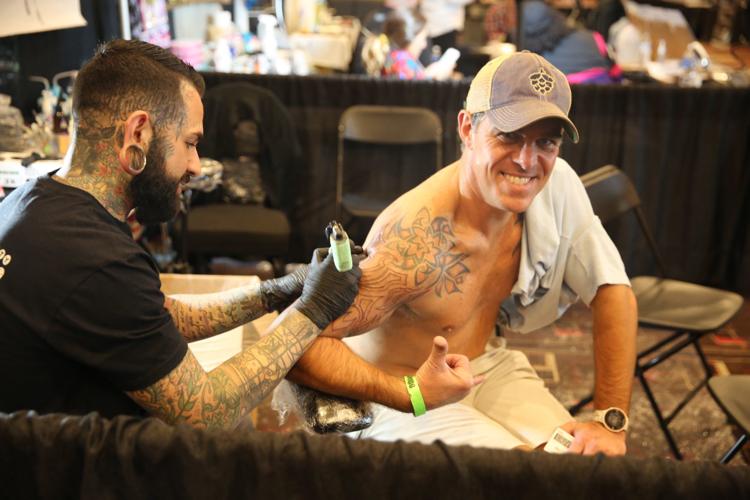 DT5B9685.JPG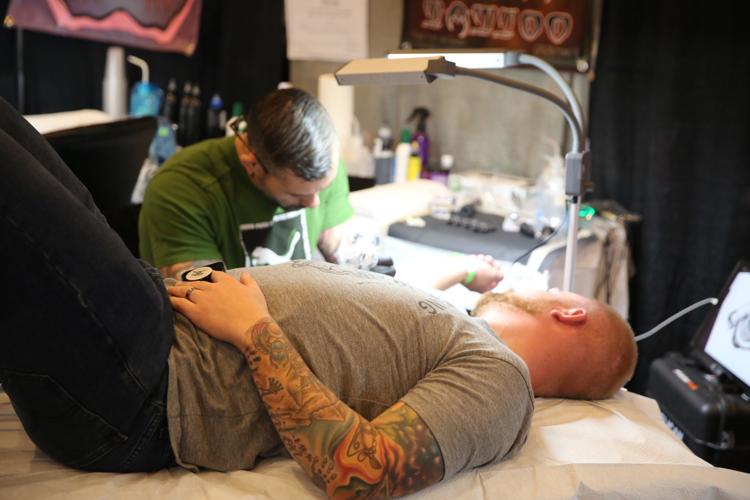 DT5B9686.JPG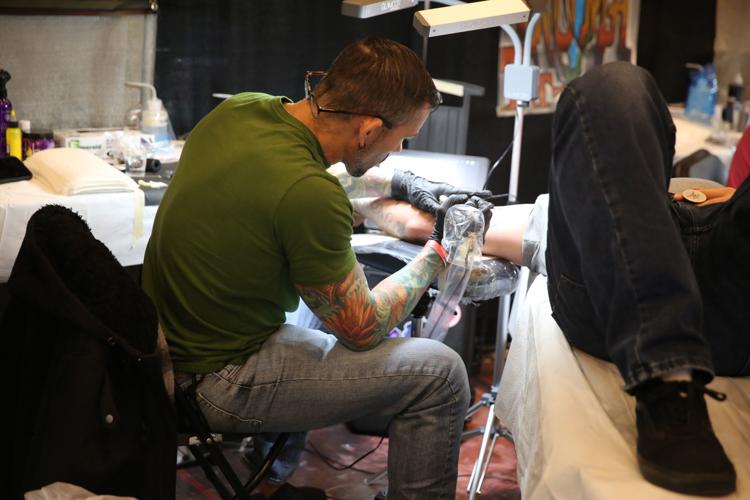 DT5B9687.JPG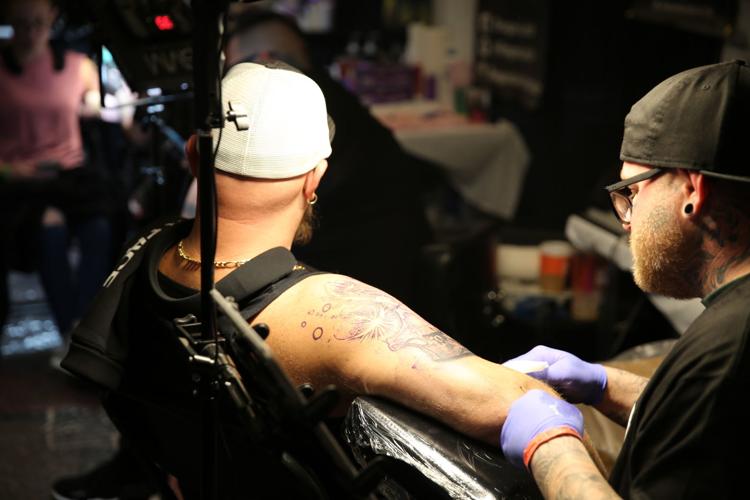 DT5B9688.JPG