After a shooting star captured the attention of South Jersey last week, the sky will again be aglow Monday night.
Jacob McQuarrie was hanging out with some friends in a backyard hot tub Tuesday night, when …
The Lyrid Meteor Shower, one of the major celestial events of the year, will peak on Monday night. The shower started around April 16, and will continue until near April 25.
The Lyrids are an annual event, caused by the long-period comet C/1861 G1 Thatcher, according to AccuWeather
They can appear as "fireballs" and leave smoky trails in the sky. This happened on April 16, when home security cameras and dash cams in the mid-Atlantic captured its streak between the clouds late at night.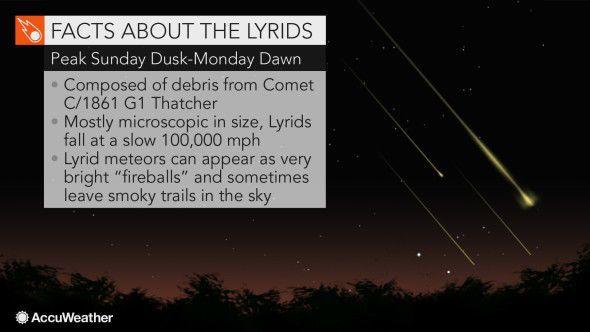 Clouds will look to be few and far between tonight. A gray sky will continue to be in place for much of the daytime hours, courtesy of a low pressure system spinning just offshore.
However, the cloud cover, will exit during the evening.
Below is a breakdown of the conditions: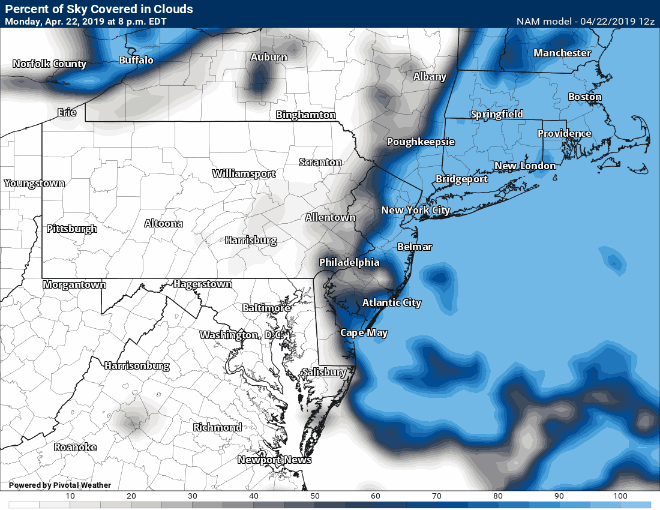 9 p.m. - Cloudy, likely dry. Temperatures in the low to mid 50s.
12 a.m. - Partly cloudy. Temperatures in the low to mid-50s
3 a.m. - Mainly clear. Temperatures in the low 50s
6 a.m. - Clear. Temperatures in the low 50s.
First, the height of the meteor showers will be in the hours just before dawn.