Alice and Ken Groome met their freshman year of high school in German class. Tom and Dawn Flynn and Doris and Bernie Leibowitz met on blind dates.
However they met, all three couples are celebrating milestone wedding anniversaries in 2020 and shared their stories of love for Valentine's Day. Each couple's journey is different, but they all credit friendship as the foundation of a good marriage.   
Doris, 97, and Bernie, 99, married 74 years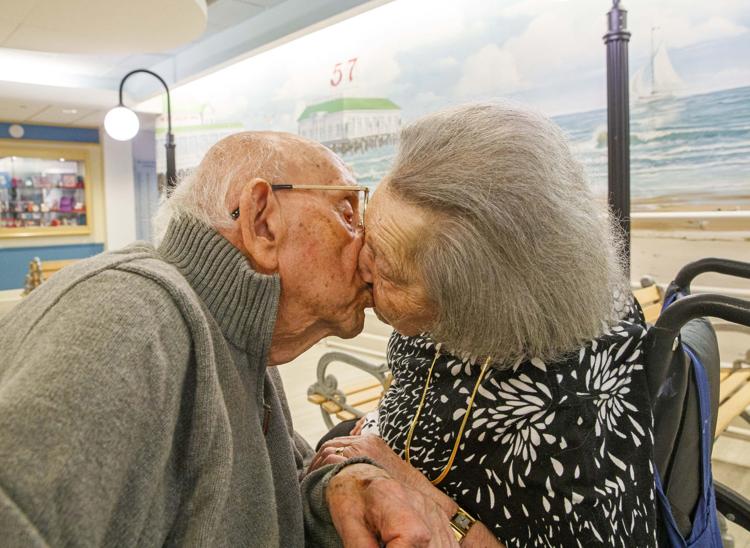 Doris was just 17 when she met Bernie on a blind double date March 30, 1940. They went to the movies and saw "His Girl Friday" with Cary Grant and Rosalind Russell. One movie ticket cost "just a quarter or 50 cents a person," according to Bernie.
"I thought he was nice," Doris said of Bernie. "And I wanted a steady Saturday night date."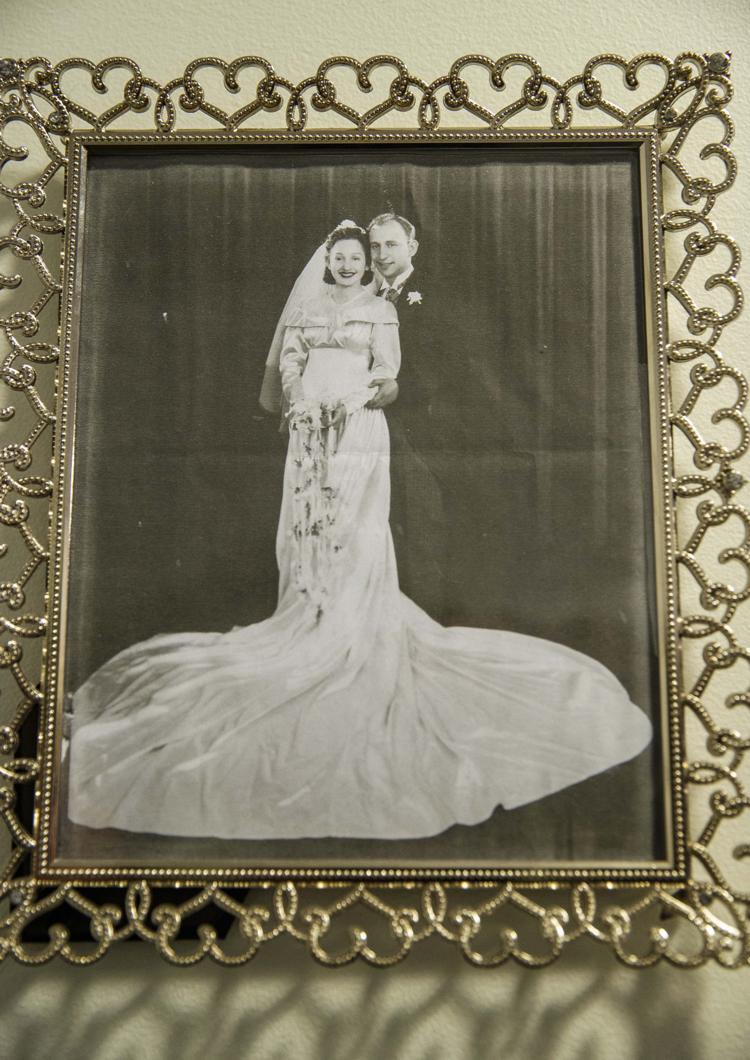 "I thought she was stacked up pretty good," Bernie added.
He called Doris for a second date for the following Saturday, during which he told her he loved her.
"I figured, 'Who is this guy? He's a nice guy and he loves me,'" she said. "I said to him, 'If you love me, go home and write it 100 times.'"
"The first time I saw her, she weighed 118 pounds, she was 5-foot-6 tall, built beautifully, beautiful face. … It was easy to fall in love," he said.
Two years after they met, Bernie joined the military and served in the South Pacific. Throughout his tour, the couple sent letters back and forth to each other. They still have some of them.
He once sent Doris a Valentine's Day card made from local materials from the South Pacific. Throughout their relationship, he preferred to make cards rather than buy them.
"I would draw a heart and write whatever I was thinking," he said.
"One Valentine's Day morning I came into the kitchen, and there on the table was a paper dish," Doris said. "And he wrote on the dish, 'You're still my favorite dish, Happy Valentine's Day.' I didn't need anything more."
It's gotten harder for him to make homemade Valentine's Day cards in recent years, due to his lack of mobility. If he could, he would give Doris a big kiss.
The couple now live at Seashore Gardens Living Center in Galloway Township. They share one room but sleep in separate hospital beds. For one more night, Doris would like to share a big bed with her husband.
"We are roommates," she said. "I need one firm mattress and one night of hugging from my husband, which would be wonderful."
To remain a happily married couple for more than seven decades, the couple remained best friends and always gave 100% to the marriage, they said.
"Give all that you can and accept the best in a person," Doris said.
Alice, 69, and Ken, 69, married 50 years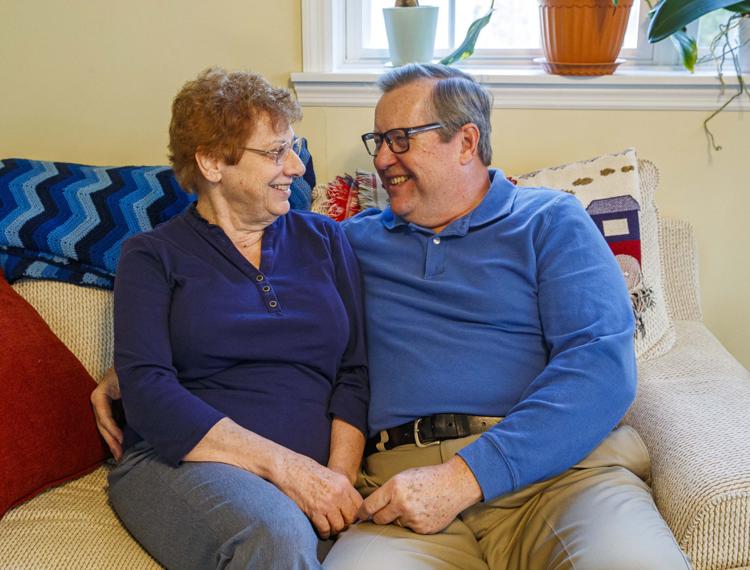 They met when they were 14 and started dating when Ken asked Alice to dance at a Columbus Day dance in Palmyra on Oct. 15, 1965.
"She laughed at some of the stuff I did, so that was always a good thing," Ken said. "She paid attention to me."
But there was someone else who was interested in Alice, although she ultimately liked Ken more.
"Whatever feelings I had were different for the two of them," she said. "I was in my geometry class one day, and this other guy, Steve, was two rows over from me and said something to me that everybody in the room heard. It was basically, 'I know you're not interested in me, so spend your time with Ken.'"
But Ken has a lot of gratitude for Steve.
"I owe him a lot," Ken said. "At one of the dances I gave her my ring, and she gave it back to me. Steve found out about it and basically said to her, 'What the hell is a matter with you? Keep his ring!'"
Keeping the boy's ring and wearing it as a necklace signified they were a couple.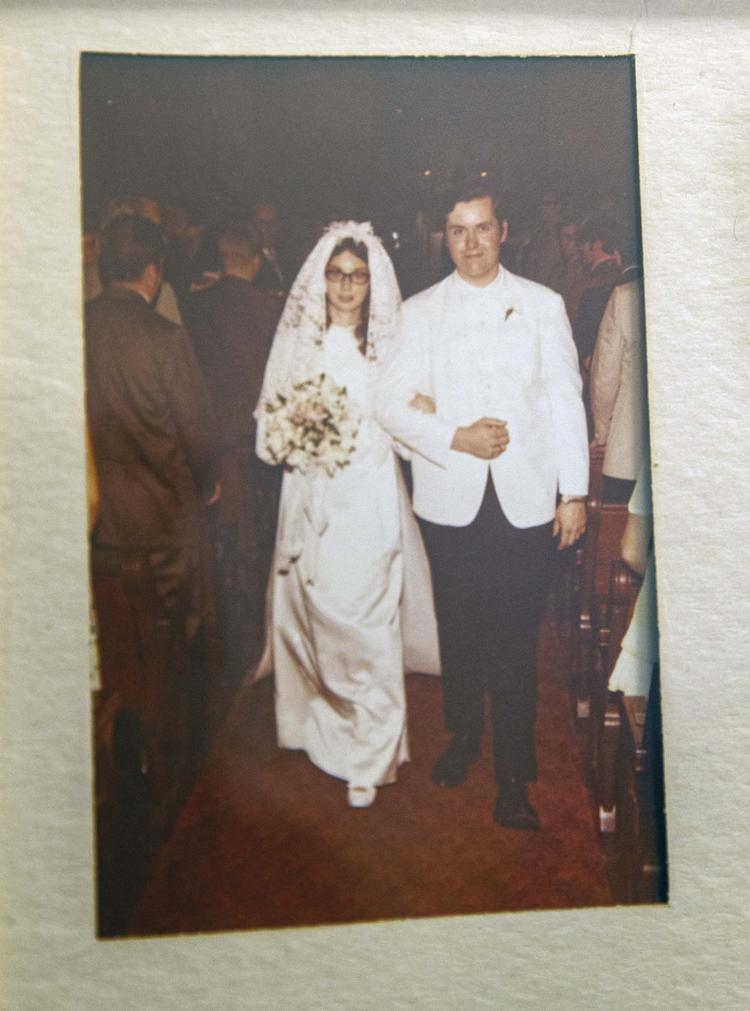 After graduating from high school, they got engaged on Christmas Eve in Alice's parents' kitchen at 10:15 p.m. The time coincides with their first date, Oct. 15.
"We're still friends," Ken said after 50 years of marriage. "We'd rather be with each other than with anybody else. She is able to bring me up when I need it. We still talk about everything. We can still laugh at each other and with each other, and we still have fun together."
The Mays Landing couple don't have big plans for Valentine's Day, and they don't fight the crowds at restaurants. If they do go out, it's somewhere unconventional (and less crowded) like a diner.
And five decades later, Ken would do it all over again.
"If I didn't partner with Alice, I don't know what I'd be doing or where I'd be," he said.
Dawn, 55, and Tom, 59, married 30 years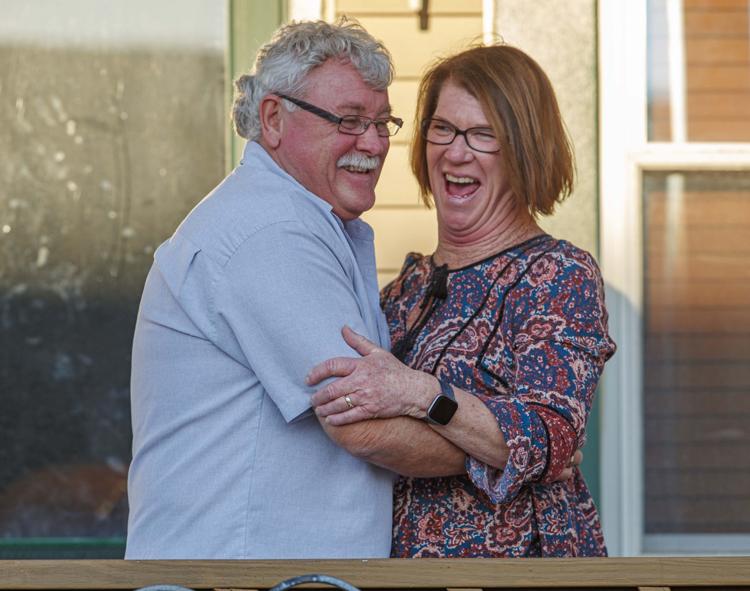 The Margate couple had a mutual friend who wanted to pair them up, but Tom wasn't into blind dates. After the friend pleaded with Tom, he agreed to meet Dawn at Gilhooley's, a former bar in Margate.
"We met and we danced all night," he said. "I fell in love."
"Because I looked Irish," Dawn jokingly interjected.
"I do tell my boys, 'Find a sweet Irish girl so you can have Irish babies,'" he said.
Dawn liked that "he had his act together" and that he was a firefighter. "I thought that was pretty darn cool," she said.
Asked how long the couple dated before Tom proposed, Tom remembered it as four years.
"No, 2½ years," Dawn corrected him.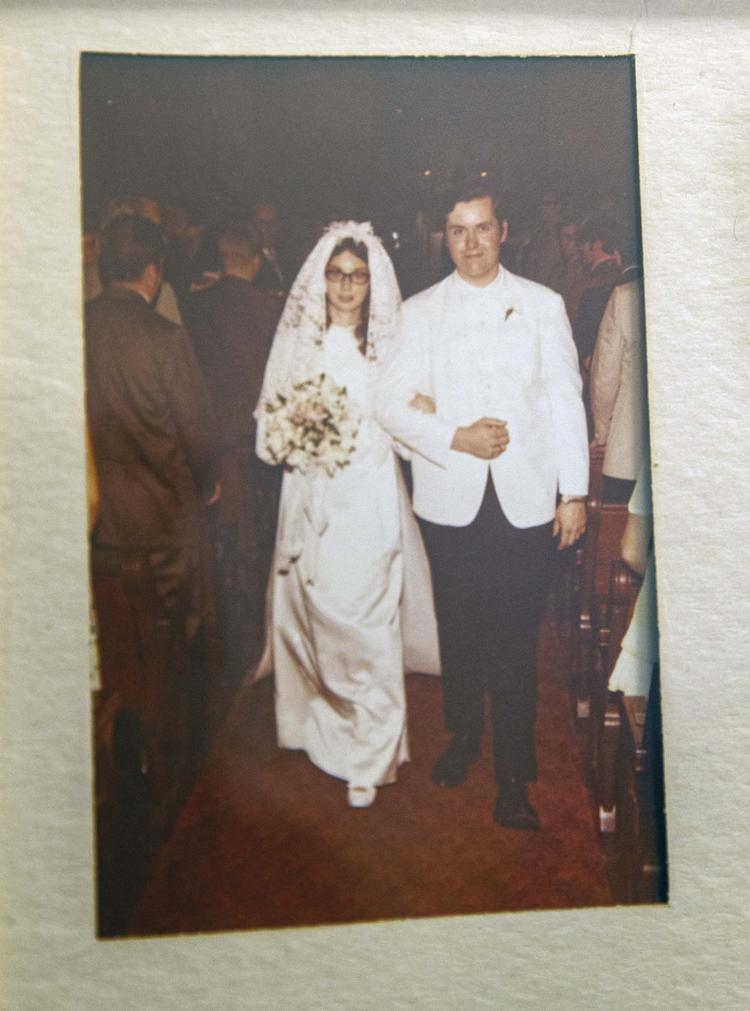 Remembering how he proposed also left Tom scratching his head.
"You know what, I'm drawing a blank," he said, surprised.
Dawn jogged his memory and reminded him it was when they picked out the engagement ring together at the Shore Mall in Egg Harbor Township.
"Then we went home to my parents' house and I already had the ring on," Dawn said. "But they liked him anyway, so it worked out OK."
It wasn't until then that Tom asked Dawn's father for his blessing as her father stood in a towel, fresh out of the shower.
"It was actually quite comical," Dawn said.
Thirty years later, he still makes her laugh.
"We have fun together," she said. "We laugh together. When he's not around, I'm lost."
"You've got to be best friends," Tom said.
The couple usually works on Valentine's Day at the Log Cabin in Margate, but this year they're both off and plan to go to dinner.
"I'm thinking Italian," Dawn said.