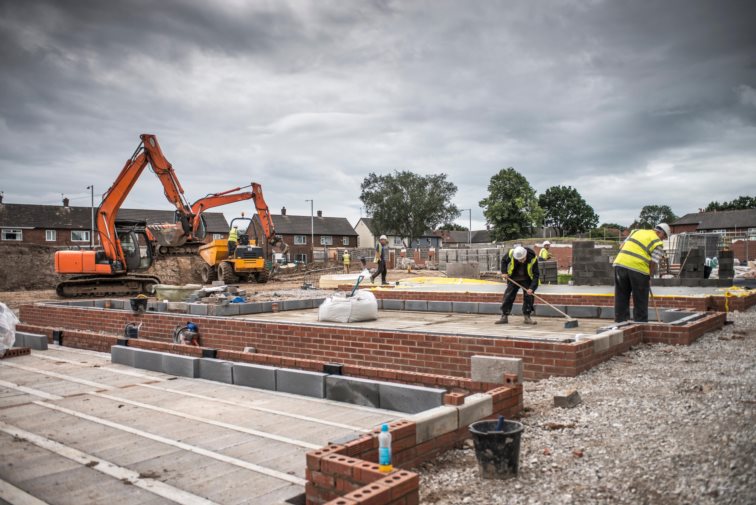 Photo Credit: Alamy Stock Photo
Many Americans struggle to get enough physical activity, but they work diligently to prioritize exercise and movement in their free time. In 2018, Americans spent more than $32 billion on gym memberships and health club costs, according to data from the International Health, Racquet & Sportsclub Association.
At the same time, a significant share of American workers can't escape strenuous physical activity. In the U.S., approximately 10 percent of workers are in jobs that require "heavy" or "very heavy" work, according to data from the U.S. Bureau of Labor Statistics (BLS) Occupational Requirements Survey.
Among major work categories, Protective Services occupations—which include firefighters, detectives, and correction officers, among others—are the most physically demanding. According to the BLS, 43 percent of all jobs in this category require heavy or very heavy work.
This category is followed by Construction and Extraction occupations, which encompass carpenters, electricians, and elevator installers. The third occupational group with the largest share of physically demanding jobs is Installation and Repair, where one might work as a car mechanic or a wind turbine technician.
It would be reasonable to think that physically strenuous jobs carry a wage premium, but that's not necessarily the case. Compared to the average across all occupations, physically demanding jobs pay almost $6,300 (12 percent) less per year. This relationship holds across all metropolitan areas, with a strong negative correlation (-49 percent) between the proportion of physically demanding jobs in a metropolitan area and the mean wage paid there.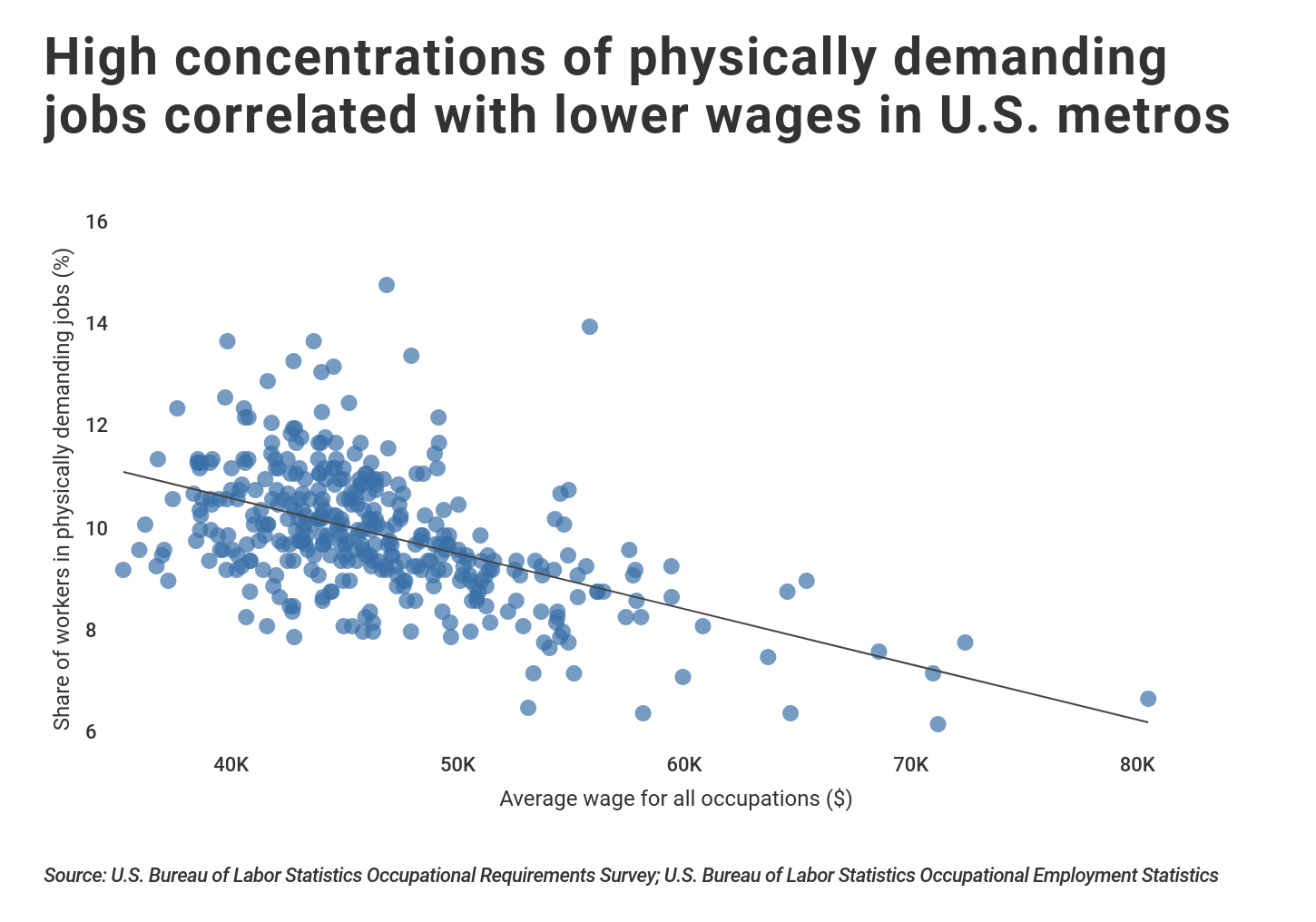 However, jobs requiring strenuous physical work often only require a high school diploma or less. When adjusting for educational attainment, workers in physically demanding jobs tend to earn more than workers with similar levels of education in other jobs.
Using a weighted average, this analysis found the mean annual wage for physically demanding occupations to be $45,648 in 2018. For comparison, the BLS reports that across all workers aged 25 and over, those with a high school diploma typically earn $730 per week—$37,960 per year—and those with less than a high school degree make $553 per week or $28,756 annually. So, for workers without a college education, physically demanding occupations are well-compensated.
Surprisingly, occupations requiring hard physical work are more common in metropolitan areas with fewer young people (18- to 24-year-olds). This is likely a reflection of both higher educational attainment among today's young adults and a job market that's shifting towards high-tech jobs.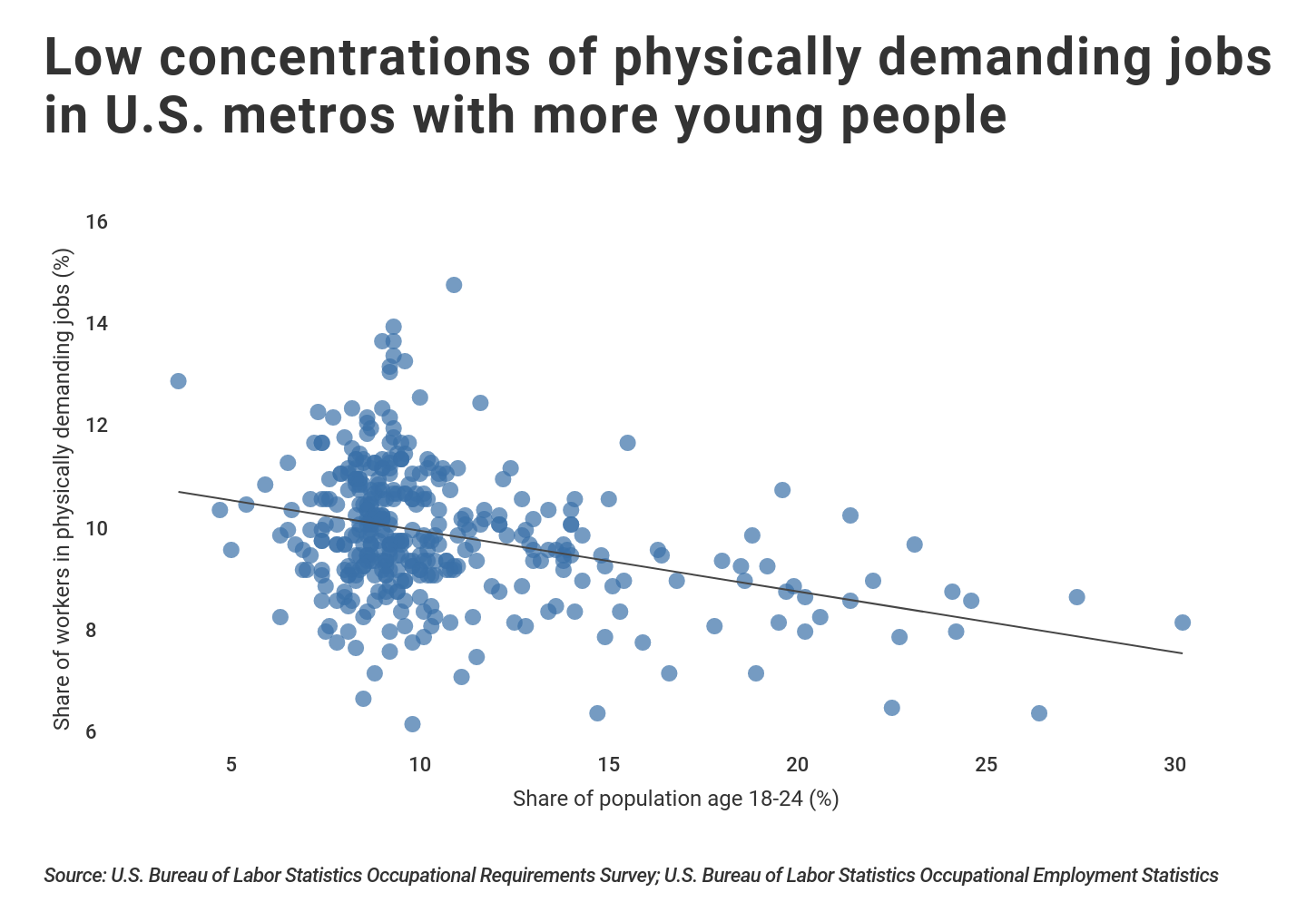 Given geographic differences in employment, researchers at EffortlessInsurance.com wanted to find which metropolitan areas have the largest share of physically demanding jobs. The analysts combined data from the BLS Occupational Requirement Survey and the U.S. Census American Community Survey to examine these trends. Only metropolitan areas with at least 100,000 people were included in the analysis. Additionally, metropolitan areas were grouped based on population into small, midsize, and large metros. Here's what they found.