The impacts of the weekend coastal storm are over. However, we are only in a brief lull, as a new nor'easter will bring rain and more snow midweek.
There will be plenty of sunshine Monday as high pressure passes through quickly. Temperatures will be in the mid 40s, about average for this time of year. In a sign of the times, you will have to dress for winter weather but it will feel pretty nice in the sun, given the higher March sun angle.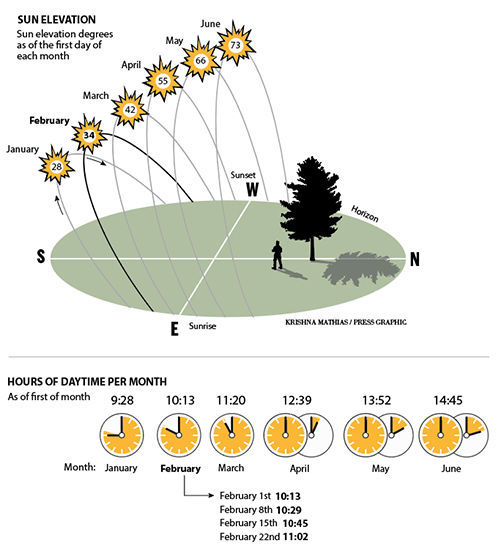 We will also be dealing with one more round of coastal flooding Monday morning. High tide is between 10 a.m. and noon. Minor flood stage is expected. It will be much like Friday's high tides, with water on some roads.
For the first time since Thursday night, the Monday night high tide cycle will be below flood stage. This will end a six-cycle stretch of flooding tides. Luckily, no major flooding was recorded.
As we move into Tuesday, high pressure will retreat to the north. We will start out in the 20s with sunshine. However, the sky will darken going into the afternoon. This is all part of our next storm system, which could cap off winter with a wintry bang.
A disturbance will pass through the mid-South on Tuesday, connected to a low-pressure system in the Northern Plains. This disturbance will then form off the DelMarVa coast, strengthen quickly ("bomb" out) and then move to the Northeast. This is known as a Miller B system. Yes, another nor'easter will be on our hands.
Rain will begin Tuesday evening. At some point, it will turn heavier and steadier. As it does, it will pull down colder air and change to or mix with snow.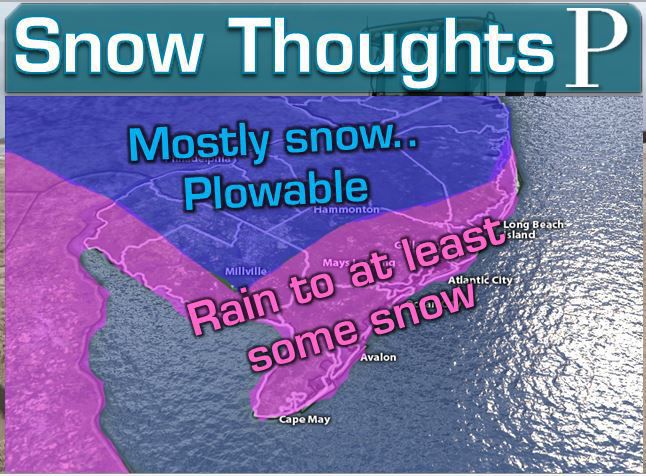 The changeover would occur from the I-95 corridor southeast. There is no guarantee it will snow on the barrier islands or in Cape May County (especially south of Dennis Township). The precipitation would exit Wednesday night.
Regardless, expect a sloppy Wednesday commute. Winds will be strong, but not as strong as this past weekend. Top gusts should be in the 40s, not 70s as we saw Friday.
Tropical Storm force winds and whiteout conditions at times brought damage and hazardous dri…