All numbers and figures come from the Office of the New Jersey State Climatologist, unless otherwise specified. 
LISTEN: October 2019 South Jersey Climate Roundup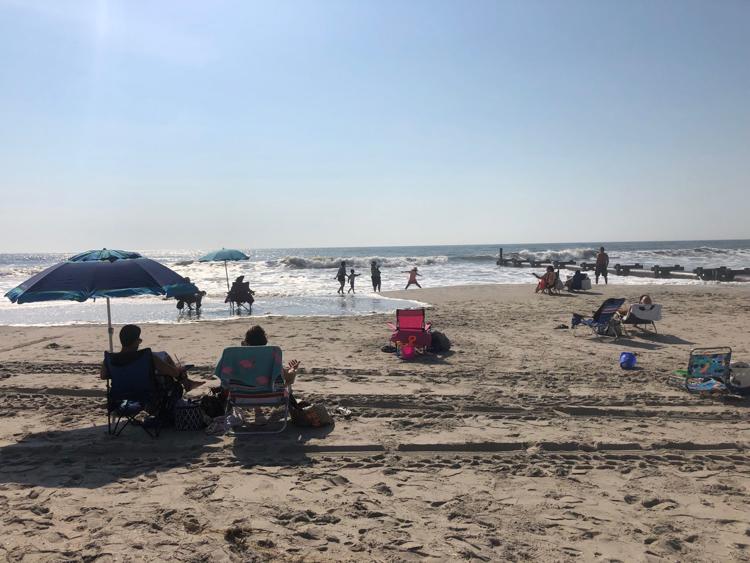 October likely featured the warmest October day ever and the 20th wettest one on record, too. New Jersey State Climatologist Dave Robinson explains how easy you can be a CoCoRaHS member and be a part of a nationwide rain and snow observers (1:36). Robinson and Martucci then talk about temperatures during the month that was (6:10). A flash drought developed during the month but it went away pretty quickly (9:10), did the Cape May Bubble have anything to do with it?
Other segments include Fall Foliage (13:30), the first frosts and freezes of the year (15:33) as well as some thoughts on the winter forecast (25:30).
10
October was number 10 for the warmest on record, which extends back to the 1890s. Temperatures were 3.8 degrees above average. 
96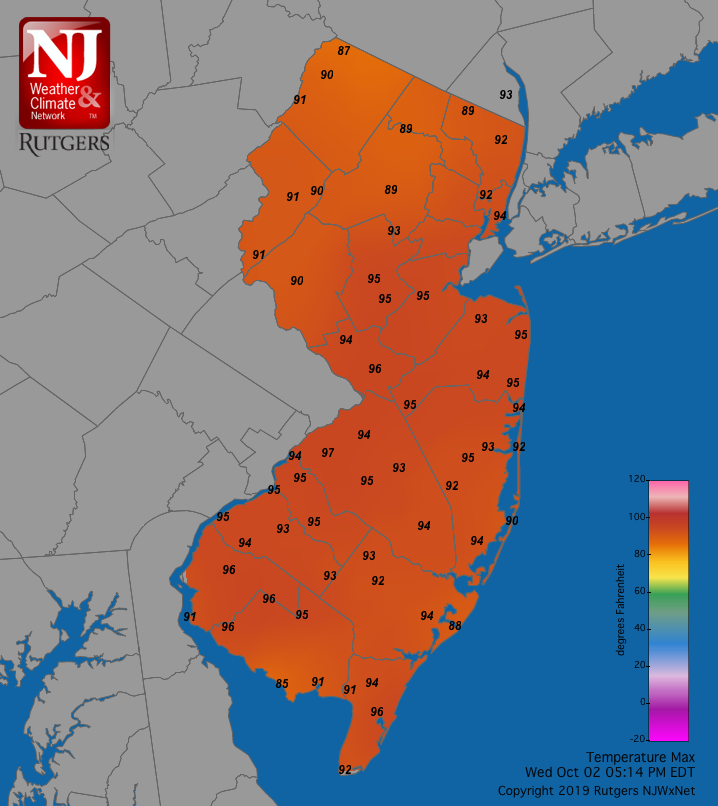 The number of degrees the thermometer reached at Atlantic City International Airport on Oct. 2. Even station in South Jersey peaked above 90 degrees, except for Fortescue and Sen. Frank S. Farley State Marina in Atlantic City.
Robinson argues that it was the hottest October day, state wide, on record. A.C. Airport broke the monthly record by 6 degrees and the daily record by 11 degrees. That 11 degree mark is the widest margin for a new heat record since 1991. 
20
It was the 20th wettest October on record, going back to the 1890s. It was 1.65 inches above average. Cape May County was the driest part of the state, no surprise given its status as the "Cape May Bubble".
5 to 10
That's about how many years South Jersey enters a moderate drought. According to the United States Drought Monitor, which Robinson helps to determine, drought developed in September. Drought peaked on Oct. 15, when 37.06% of the state was the moderate category, which is technically the first stage of drought. 
As of Oct. 29, the Garden State was drought-free.