Coastal flooding through Friday morning has brought school delays, road closures and a sloppy mess in South Jersey over the recent high tide cycles.
Now, there's a name for that offshore storm that created this.
On Friday morning, the National Hurricane Center named the coastal storm Subtproical Storm Melissa. A subtropical storm means that the storm has both tropical and extratropical (think nor'easter) characteristics. 
The name does not change the narrative, though. Coastal flooding, beach erosion and rough surf all will still be expected. 
Follow Meteorologist Joe Martucci on Facebook, Twitter and Instagram to learn more about the coastal flooding. Joe's answering your questions, too. 
Submit your photos of the coastal flooding here. 
The latest on Subtropical Storm Melissa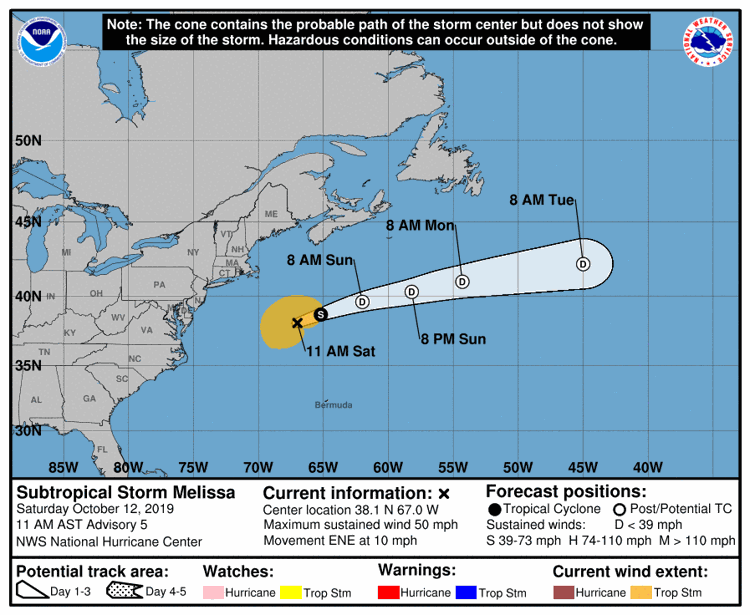 As of the 11 a.m. Saturday update, Subtropical Storm Melissa has 50 mph maximum sustained winds. The storm is weakening Tropical storm force, 39 mph or greater, extended out between 50 to 100 miles away from the center.
Winds have calmed down in South Jersey and nothing significant is expected. 
The storm will continue to move out to sea on Saturday. High pressure, which has been blocking its progress, will finally move away over the weekend, leading to Melissa's escape. 
What flood stage can I expect through Sunday?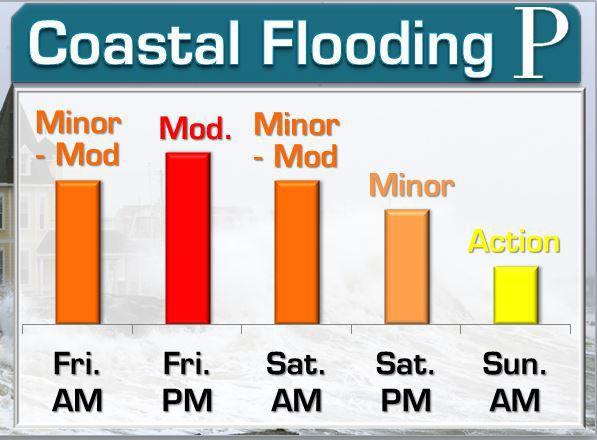 The Saturday evening high tide will be in minor flood stage across the region. The region will finally drain out for the Sunday morning high tides. However, pockets of coastal flooding will be present in pockets of Ocean County. 
Closings and police advisories
As of 8:30 a.m. Saturday, Wildwood police reported another closing of the George Redding Bridge due to flooding. Please use alternate routes.
Beach Haven police advise that to avoid tidal flooding, stay on the back roads of the Long Beach Island town. Officers will be on the road enforcing the borough's no-wake ordinance. Anyone who needs assistance can call police at 609-492-0505.
Coastal flood alert update for Saturday midday
The coastal flood warning expired on Friday evening. A coastal flood advisory was in effect for the Saturday morning high tide. However, that will expire at 12 p.m.
It is possible another coastal flood advisory will be issued for concerning conditions for the evening high tides by the National Weather Service. 
Here's what roads will likely flood in Cape May County
Cape May County's Office of Emergency Management provides a tool to residents to see if water will be on their block.
Click on the menu button below (three squares). Then, find your region out of North, Central and South. Once there, click on the tide level that says "MINOR FLOODING" to view the flooding expected with the Saturday evening high tide. 
Live webcam from Ocean City
How about Atlantic County?
Flooding begins at the most susceptible locations in West Atlantic City.
Bayside flooding begins in Margate.
Flooding begins on Absecon Boulevard (US Route 30) in Atlantic City.
Live Webcam from Brigantine
Free parking to Atlantic City residents offered at The Wave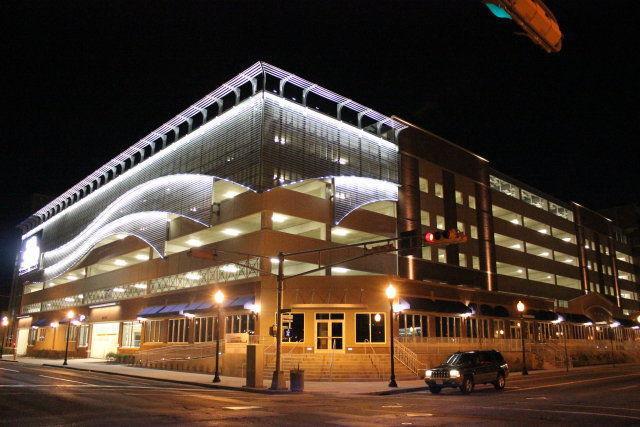 The New Jersey Casino Reinvestment Development Authority is offering free parking to Atlantic City residents in the Wave Parking Garage, through Saturday, Oct. 12, 2019.
The Wave Parking Garage is located at 2200 Fairmount Avenue between Christopher Columbus Boulevard and Mississippi Avenue. 
Parking will be permitted at or above the second floor during this time. Atlantic City residents will be required to show proof of residency and parking will be validated at the gate upon departure. Parking personnel will be on duty to assist residents.
Here's what roads will flood in Ocean County
Flooding begins in Lacey Township and Ocean Township.
Flooding begins along local roads in Barnegat Township, including Bay Shore Drive and East Bay Avenue.
Bayside flooding begins in Harvey Cedars.
Here's where you can expect flooding in Cumberland County
Flooding begins along the road into Fortescue (Cumberland County Route 637). Flooding begins in Bivalve.
Flooding begins in Money Island and Gandys Beach.
Back bay flooding interactive
Out on the water, a gale warning will be in effect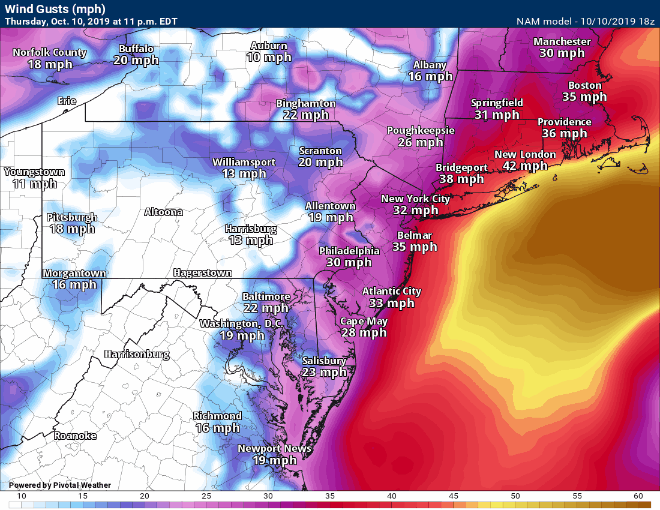 North to northeast winds at 20-30 knots, with gusts up to 40 knots will be expected in the coastal waters Friday, which stretch out about 25 miles. The National Weather has issued a gale warning all the way through 6 a.m. on Saturday to remind boaters that it will be rough sailing. 
Seas will be 9 to 12 feet through Friday night, before lowering slowly over the weekend. White caps will likely be present, even on the bays, during this time. 
Due to now Subtropical Storm Melissa, a tropical storm warning is in effect for the far offshore waters. 
Here's The Press' collection of flooding photos from the week
Staff Photographer Edward Lea and Staff Reporter Molly Bilinski have been covering the coastal flooding with photos from the region throughout the week.
You can submit your photos to The Press as well using the following link