EGG HARBOR TOWNSHIP — Northfield developer Bandi Property Group made a $650,000 offer on the vacant Inn of the Dove that was accepted Wednesday, prior to an on-site auction.
Once considered a "cheater's hideaway," the decrepit motel is now an empty eyesore on the Black Horse Pike where squatters are rumored to live. Two interested buyers toured the property, walking past tall grass and rooms filled with dirty clothes and bugs.
But Michael Burns, co-owner of Bandi Property Group, sees potential in the rundown property.
GALLERY: Inside the Inn of the Dove
The Inn of the Dove was auctioned off on Wednesday. Take a tour of the site. 
His bid on the former motel was accepted by seller Irma Investments before the 2 p.m. auction Wednesday even officially began, AC Auctions Realty owner Robert Salvato told a few visibly disappointed potential buyers standing in the building's parking lot.
The South Jersey-based real estate developer wants to turn the 40 hotel units into apartments. The area is not zoned for apartments, though, according to the township, so the plans would require a variance.
Burns said his firm, which buys and rehabs distressed properties across New Jersey, will conduct environmental and structural inspections at the site before finalizing a settlement.
"It's an eyesore right now," Burns said. "But we pride ourselves on renovating properties like this."
The property on the Black Horse Pike is assessed at $1.1 million, township records show. Fire officials closed the inn in February 2018, citing a faulty fire alarm system and $8,000 owed in fines and penalties to the township.
Before it closed, police in 2017 responded to more than 50 calls relating to warrant arrests, domestic violence, assaults and other incidents, police records show. Two guests sued the owners that year, alleging they suffered "severe bed bug infestations" and injuries from slipping in a jetted bathtub.
Its unpleasant history did not stop at least one local developer from stopping by the auction, though.
Matt Portnoy, owner of Matt Portnoy & Sons junkyard in Egg Harbor Township, showed up to Wednesday's public sale hoping to make an offer before quickly learning the seller had already accepted an offer.
Portnoy recently purchased land less than a mile away for $100,000, real estate records show, and said he's opening a storage facility there. As for his Black Horse Pike neighbor, he thinks the Inn of the Dove is beyond repair and envisioned demolishing it.
"This place is ready for the wrecking ball," he said, facing the motel.
The Inn of the Dove opened in the mid-1980s, said township Administrator Peter Miller, when casino gambling was beginning to draw more tourists to nearby Atlantic City. It operated for decades with no complaints, he said.
At its height, the motel was a "cheater's hideaway" complete with hot tubs and "pornographic televisions," former Mayor James "Sonny" McCullough has said.
But Miller said the inn went downhill around the 2008 recession as fewer visitors spent money in Atlantic City. A number of motels along the pike closed in the coming years, while others started attracting fewer families and couples and instead became havens for crime.
"After the economy went bad, things started to go," Miller said. "A lot of our motels started suffering, and quite a few went out of business from lack of customers."
There are eight remaining eyesore motels in West Atlantic City, which the township has been hoping to demolish for years as part of a redevelopment plan. Officials last year applied for a $2.4 million Federal Emergency Management Agency grant to tear down four of them: the Destiny Inn, Bay Point Inn, Hi Ho Motel and Budget Motel.
AC Auction Realty was also hired by the owners of Atlantic City's Bayview Inn to sell the Route 40 property at a public sale Wednesday. But the motel, where an alligator was found during a 2017 drug raid, has a demolition order on it and the auction was called off at the request of the city, said auctioneer Salvato.
Atlantic City Licensing and Inspections Director Dale Finch said the crumbling and graffiti-covered inn could be torn down in the coming days — a long-awaited demolition that will cost $240,000 and be funded by the Casino Reinvestment Development Authority.
"We're going to proceed with demolition," Finch said. "Now we're trying to get the documents for the demolition permit and getting various utilities shut off. ... It's coming down."
Atlantic City marina redevelopment plan public hearing May 15
ATLANTIC CITY - City Council will hold a public hearing May 15 prior to voting on the adoption of a redevelopment plan for a 178-acre swath of   land in the Marina district.
The Huron North Redevelopment Area was first designated an area of redevelopment in 1995. More than $3 billion was spent sealing a former landfill and building roadways accessing the site, which led to development of the Borgata Casino and Spa, and the Harrah's Water Club expansion.
The original redevelopment plan had a 20-year expiration date, and much of the property remains undeveloped.
The public hearing and adoption vote will be 5 p.m. in City Council chambers.
Resorts approved for parking lot expansion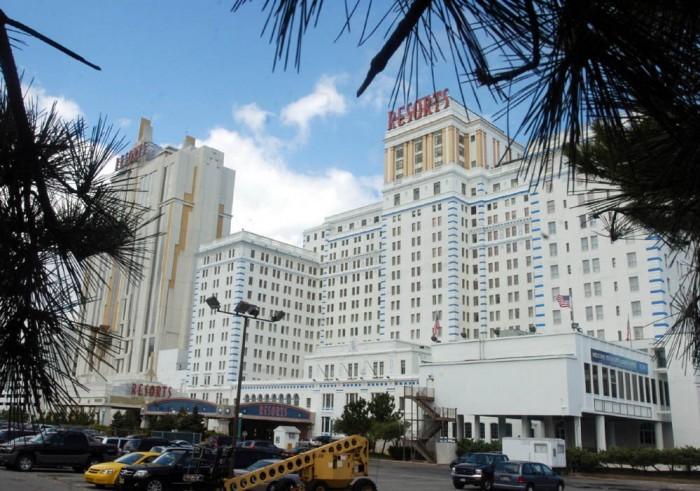 The Casino Reinvestment Development Authority on Apr. 16 approved Resorts CAsino for a 113-space expansion of its employee parking lot. The project, once completed will expand to 378 parking spaces and include landscape and lighting improvements.
Millville developer seeks carbon processing plant approval
The Millville Planning Board will hear an application  by 326 South Wade Realty LLC seeking approvals to expand and operate a carbon processing plant at 326 South Wade Boulevard.  The hearing is set for 6:30 p.m. May 13th in Millville's municipal building at 12 S. High St.
Ventnor mixed-use building proposed
Bellmawr Holdings, LLC is seeking Ventnor Planning Board approvals to build a three-story mixed use building on vacant land located at 6503-6513 Ventnor Avenue.
The building would house five commercial units on the ground floor and five residential units on the second floor. A public hearing will be held 6:30 p.m. May 8 in the Ventnor City Commission Chambers,  6201 Atlantic Ave.
Atlantic City master plan hearing and vote May 7
The Atlantic City Planning Board will conduct a public hearing for the adoption, revision or amendment of the Municipal Master Plan.
The public meeting will be held on Tuesday, May 7, 2019 at 4:00 p.m. in Council Chambers, 2nd floor, room 206, 1301 Bacharach Blvd.
The pupose of the hearing is to  receive and consider public comment on the following the Ducktown Neighborhood Revitalization Plan Natural Resource Inventory as an amendment to the master plan.
Stone Harbor restaurant approved for expanded deck seating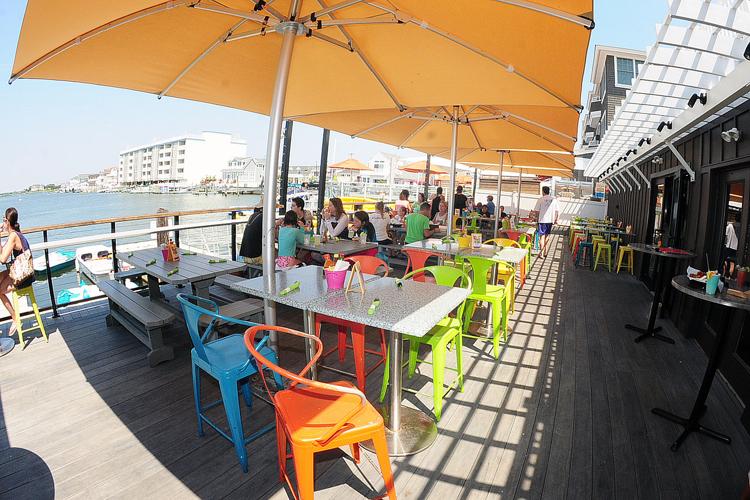 The Stone Harbor Planning Board granted site plan approval and variances for to reconstruct/expand the second floor of the existing restaurant and bar to add an 80 seat indoor dining room and a 28 seat outdoor dining area with canopy. The reconstruction requires raising the roof of the existing structure.
ACUA seeks to replace sewer main under Bader Field
The Atlantic County Utilities Authority is seeking regulatory approval to replace three-quarters of a mile of aging sewer main that services Downbeach.
The 30-inch diameter line to be replaced runs from the intersection of North Albany and West End avenues, across the western and northern edges of Bader Airfield, and crosses underneath Beach Thorofare, the Atlantic City Expressway, and the New Jersey Transit Rail Line.
The existing line transports 4 to 6 million gallons per day of raw sewage to the ACUA Wastewater Treatment Plant.
A 15-day comment period went into effect with the original publication of the legal notice.  Written comments should go to: New Jersey Department of Environmental Protection Division of Land use Regulation P.O. Box 420, Code 501-02A 501 East State Street Trenton, New Jersey 08625
Avalon $2M bond ordinance to fund police, public works improvements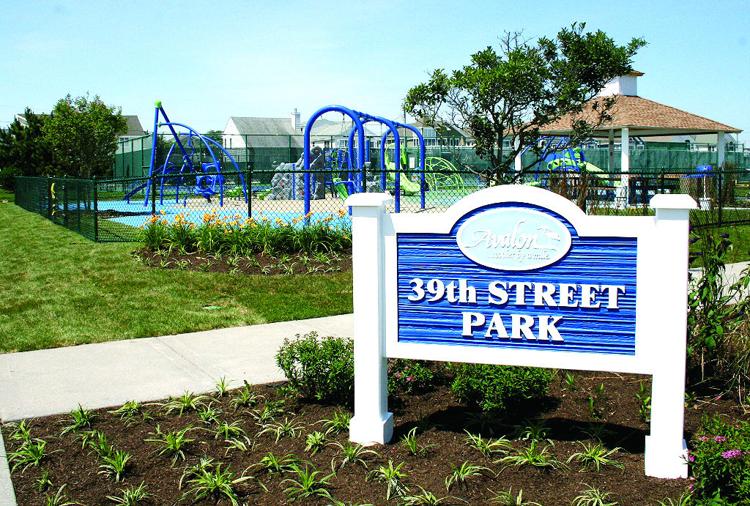 Avalon Borough Council adopted a nearly $2.1M bond ordinance for improvements to the police department, including closed circuit cameras at intersections throughout the borough.
The bond will also fund roadway improvements on all or part of: Sunrise Drive, 7th Street and 68th Street, 30th Street Park and improvements to the island's north end drainage.  Funds will also go to repair or replace Borough Hall's roof. The vote appropriates $1,671,200 toward those projects.
Linwood $180k bond to pay for police, public works vehicles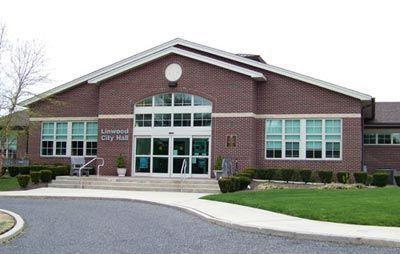 Linwood City Council adopted a $180,000 bond ordinance on Apr. 24 to fund public works and public safety vehicle purchases. The ordinance authorizes $171,000 toward those purchases.
Somers Point $626,000 bond ordinance public hearing May 9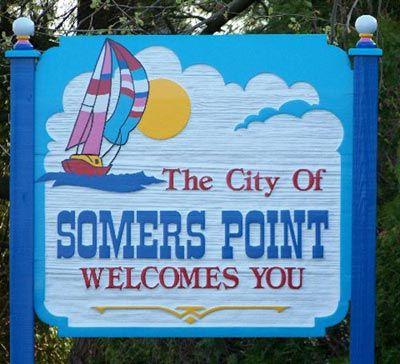 A public hearing and vote for adoption for a $626,000 bond ordinance will be held May 9 at Somers Point City Hall. The money would go to capital improvements to the municipal utility system, buying a new service vehicle and mapping of the sewer system.
The hearing will be 7 p.m. May 9 at the Somers Point City Hall.
Mullica Township bond to fund fire, public safety vehicles, road projects
Mullica Township adopted a bond ordinance Apr. 23 appropriating $920,000 for road reconstruction and drainage projects and purchase  of public works, public safety and fired department vehicles. The ordinance authorizes the issuance of $874,000 to finance those costs.
Absecon adopts $1.8M bond ordinance for road, parks and pedestrian projects
Absecon City Council adopted a bond ordinance Apr. 18 appropriating $1.8 million for improvements of various roads ($800,000), replacing a retaining wall ($475,000), pedestrian safety projects ($150,000), and improving Pitney Park ($375,000). The ordinances authorizes the issuance of $1.7 million to finance those projects.