The casino that aims to be the entertainment staple in the city held its grand opening on Thursday afternoon. 
Early Thursday morning, crowds were sparse on the Atlantic City boardwalk. 
And workers were still putting the final touches on the Hard Rock Beach Bar.
But by 9:30 a.m., there were already people walking around the main lobby of the casino. 
And Hard Rock CEO and owner Jim Allen held a press conference in the morning to kick off the day's festivities. 
Hard Rock will kick off its opening day festivities with a guitar smash at 11:30 a.m. in the Hard Rock LIVE at Etess Arena.
Prior to that, the casino held a DJ party for fans and the media.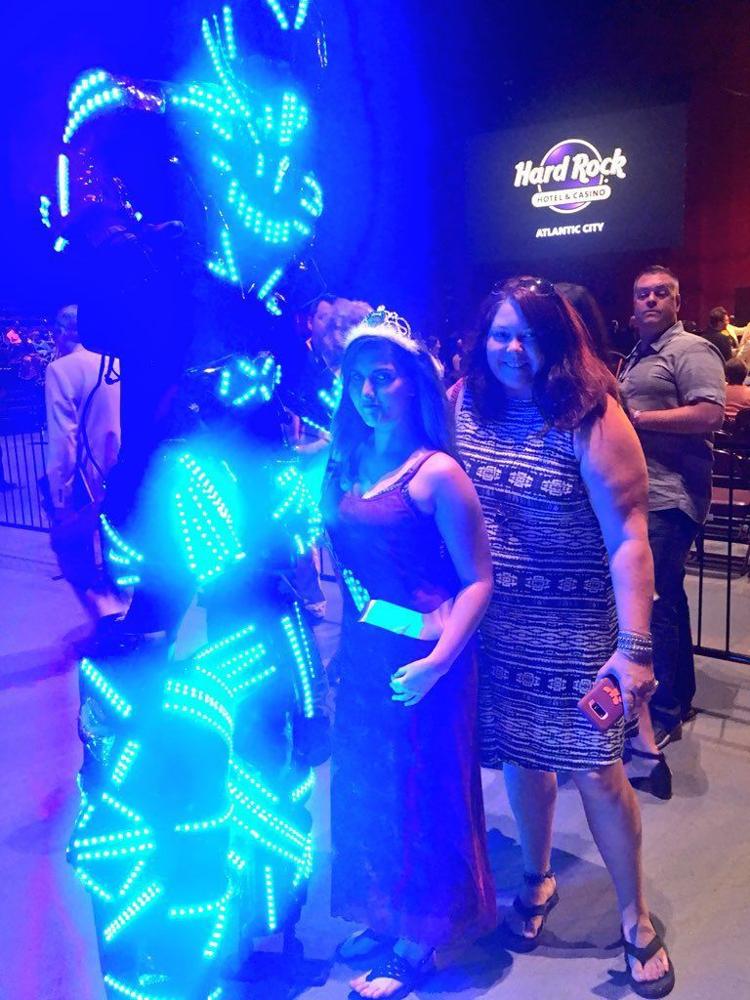 After the smashing of the guitars, outside of the casino there was still plenty of traffic heading into the casino. 
And Miss America Cara Mund found herself a souvenir.
On the boardwalk side, people were hanging out at the Hard Rock Cafe.
Actor Michael B. Jordan will be at Hard Rock's Daer Nightclub Thursday night, followed by Tiesto on Friday and Ludacris on Saturday. Carrie Underwood will perform at the LIVE arena Friday night and Pitbull on Saturday.
For all the live happenings, up-to-date information and latest Hard Rock and Ocean Resort news, follow; @ThePressofAC, @ACPressDanzis, @ACPressSerpico, @ACPressMollyB, @ACPressDeRosier, @ACPress_LC, @ACPressMcGarry, @acpressmatthews, @ACPressGrugan and @acpressgerhard on Twitter.