Atlantic City has made progress in recent years to diversify its offerings.
But weather may be one of the largest reasons the city lives in Las Vegas' shadow.
"Atlantic City is a resort with gaming, entertainment, retail and a natural resource. Temperatures restrict that resource for six months of the year," said Rummy Pandit, executive director of the Lloyd D. Levenson Institute of Gaming, Hospitality and Tourism at Stockton University. "It's very apparent that the business of Atlantic City can get dramatically impacted by the changes in weather. If you're getting a storm tomorrow, the occupancies will dramatically drop."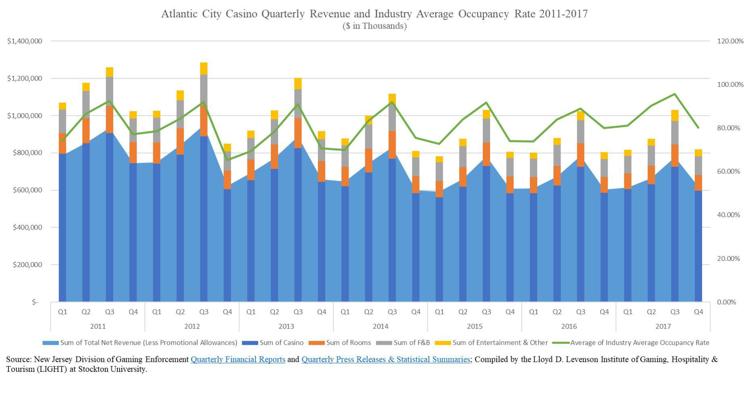 While weather and coastal location are one of Atlantic City's greatest strengths, they also are one of its greatest weaknesses, said Michael Chait, executive vice president of the Greater Atlantic City Chamber.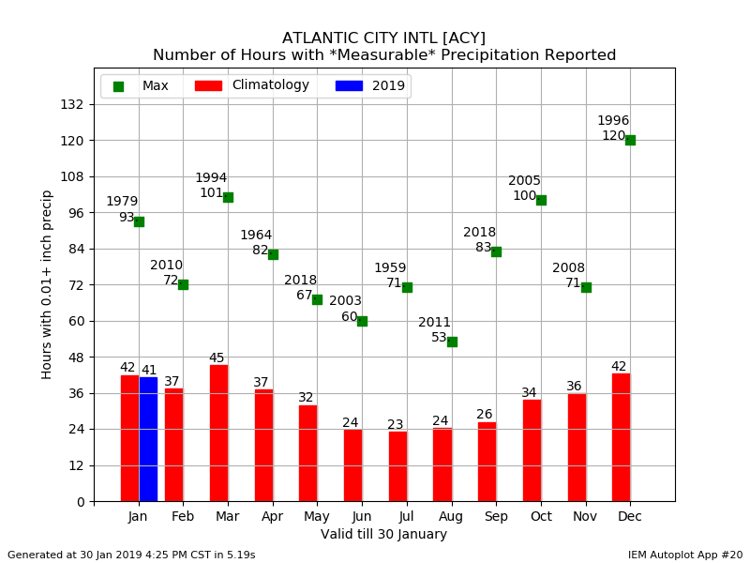 According to the New Jersey Division of Gaming Enforcement, hotel occupancy peaked during the third quarter of 2017 — July, August and September. Atlantic City's rate was six points higher than Las Vegas'.
"Summer brings the ability to stay outside longer for us," said Steve Sereditch, 35, of West Chester, Pennsylvania. Sereditch, his wife, Lori, and his two children visit Atlantic City regularly throughout the year.
The average high temperatures during June, July and August are 75.7, 81.3 and 80.2 degrees, respectively. Summer evenings fall into the 70s, with overnight lows in the mid to upper 60s on average.
In Las Vegas, average high temperatures rise above 90 degrees May 21 and don't decrease until Sept. 26. The average high temperature in July is 104.2 degrees, with a heat index of 100.
"Summer's a little slow here because it's so hot," said David Schwartz, associate vice provost of faculty affairs at the University of Nevada-Las Vegas.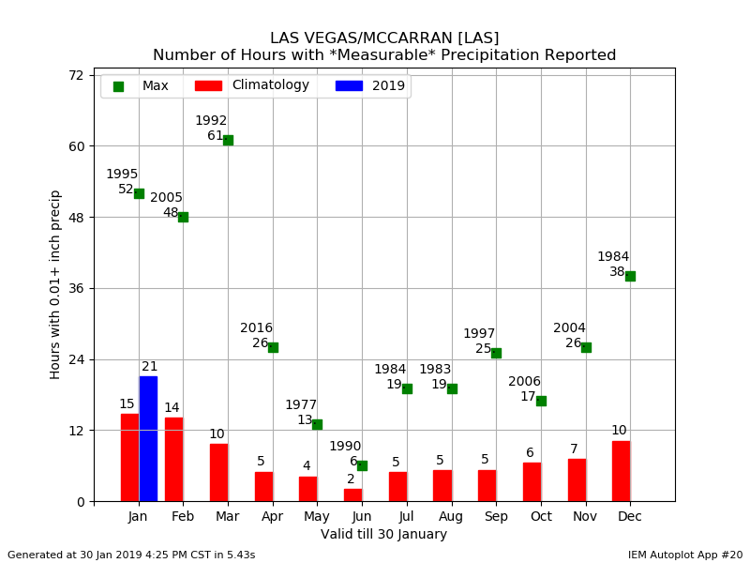 The busy convention calendar in Las Vegas helps shield itself from other downturns during the year.
"Visitors to Las Vegas are specifically coming because they plan on being indoors," Pandit said.
Some visitors who travel to both Atlantic City and Las Vegas agree.
"My experiences tell me that very few people go to Vegas with an idea to go outside at all, other than traveling between casinos and hotels," said Jeff Behm, 60, of Belle Mead, Somerset County.
When Labor Day passes, temperatures remain warm in South Jersey until October brings the first hints of icy air. November brings the potential for snow, and the sun sets before 5 p.m. The coldest third of the year begins Nov. 24. The Boardwalk thins out as frosty northerly winds become more common along the ocean.
In the fourth quarter — October, November and December — hotel occupancy rates in 2017 were 80 percent in Atlantic City, four points lower than Las Vegas.
Moving forward into the nor'easter season of January, February and March, the disparity only grew in 2017. Atlantic City filled 81 percent of hotel rooms during those months, while Las Vegas filled nearly 88 percent.
According to the 2013 AC Visitor Profile study, 32 percent of people plan their trip to Atlantic City within a week of their visit, when weather forecasts carry a degree of accuracy; 58 percent stay for only one or two days.
Meanwhile, Schwartz said the majority of Las Vegas visitors fly into the city, staying for three or more nights. Weather is not as much of an influencing factor. Las Vegas averages only 88 hours of precipitation per year, less than four times the amount Atlantic City sees.
At the same time, "There's more to do inside than outside in Las Vegas. You can't go running on the boardwalk in Vegas," Schwartz said.
"Las Vegas is specifically for people who are coming because they plan to be indoors. In Atlantic City, you're forced to be indoors (during the winter)," Pandit said.
As Atlantic City continues to expand its indoor offerings, the goal is for visitors to remain consistent year-round.
"If it was February and in the 70s, we could see an equally dramatic rise in hotel occupancy rates," Pandit said.