Weather could be considered the top story for Friday Night Football last week. Delays and even cancellations were seen across South Jersey. This week, the weather will try step into the back seat.
As many schools kick off Friday evening, many will be dry, as high pressure continues to slowly build in from the north. This will push the rain showers that are going into South Jersey Friday morning to the south. This is how we shape up for Friday in terms of rain coverage.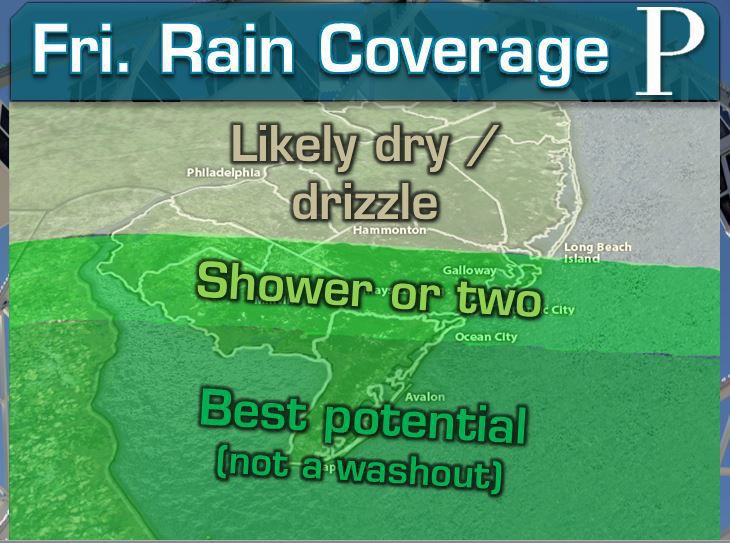 The only places expected to see a shower during football are the areas shaded in dark green. That means the Bridgeton vs. Ocean City and Clayton vs. Wildwood games can get into a shower. Even if it does, though, long duration, soaking rains are unlikely. More importantly, lightning will be held to a minimum, with a 20 percent risk of one.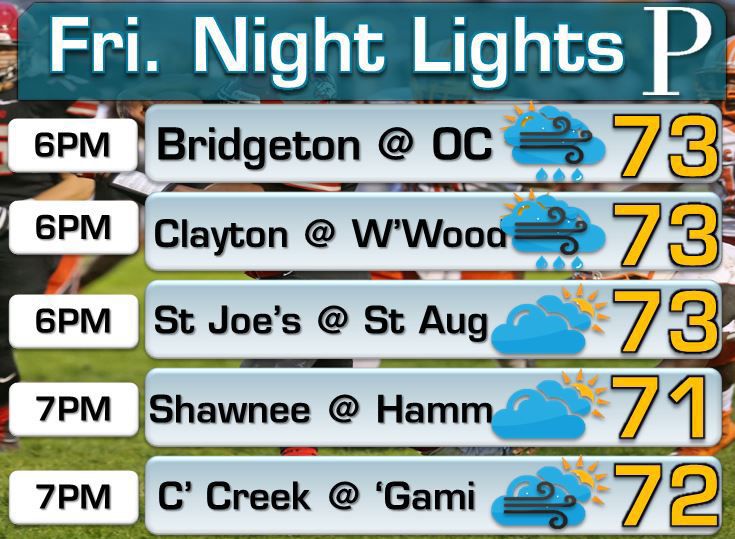 Nobody covers South Jersey High School Sports like The Press of Atlantic City. Visit our HS Live page or tune into 97.3 ESPN radio as a broadcast combo that includes Max Reil gives you live updates on high school football throughout the evening.