A solar flare ejected from the sun Wednesday and the coronal mass ejection to follow will give places as far south as New Jersey the potential to see the Northern Lights dazzle in the night sky.
GALLERY: Makers Day at the Cape May County Library in Sea Isle City
As of 8:45 p.m. on Saturday evening, it will be difficult, but not impossible to view the Northern Lights. According to the Space Weather Prediction Center (SWPC), the "likely" range of seeing the aurora is well north into Canada. South Jersey is north of the red line, the furthest possible extent of seeing them shine.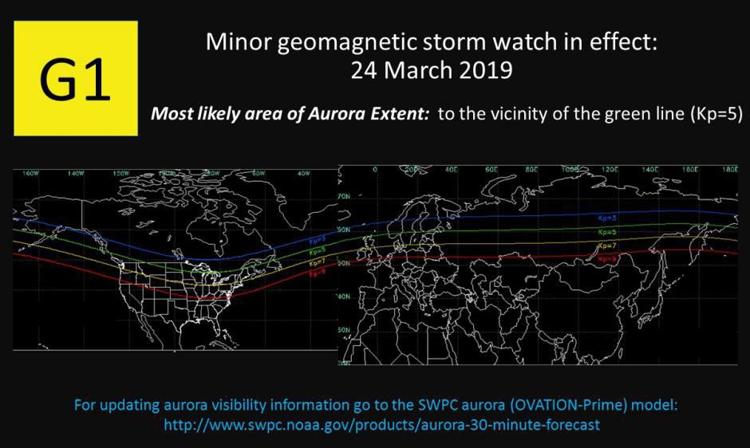 Typically, the Northern Lights are seen in Canada, Alaska and Iceland, closer to the Earth's magnetic North Pole. However, on Saturday night, a CME will pass. 
"Coronal Mass Ejections are large expulsions of plasma and magnetic field from the Sun's corona," the National Oceanic and Atmospheric Administration says.
This then creates currents in the Earth's magnetic field, which,
To view the Northern Lights in South Jersey, it takes a combination of perfect location and the weather.
The weather will cooperate very nicely on Saturday evening. Coming off of a sunny, but windy Saturday, a clear sky will be present as wind calms. Bring a jacket if you will be outside, as temperatures quickly fall through the 40s and then reach the 30s by midnight. 
As far as a location, if the aurora makes it down to South Jersey's latitude, it will be low on the horizon. Therefore, an open, treeless field, or somewhere with a high vantage point will be the best spot to sight it. 
Use the promo code Joe M. to get our full digital access for $1 per week, plus Sunday home delivery.