Hurchik, Michael Andrew
Hurchik, Michael Andrew, - 54, of Atlantic City, N.J., died at home on September 3, 2019. Michael was born February 19, 1965 in Camden, N.J. He spent his early years in Blackwood, N.J. Michael was a long-time resident of Ventnor, N.J. He was a graduate of Holy Spirit High School and Pittsburg Technology Institute. Michael worked as a slot technician at various casinos in Atlantic City as well as Fort Myers, Florida. His most fulfilling job was working at the Ventnor Fishing Pier. Michael was at his happiest when he was fishing. He was an avid, knowledgeable fisherman and people relied on him for his advice. Michael was a spiritual man committed to his faith. He is survived by his brother John (Cheryl), sisters Susan and Mary Beth (Markus), Aunt Rosemarie and Uncle David Wing, numerous cousins, nieces and nephews. In lieu of flowers send donations to, Atlantic care Fox Chase Cancer Center. Visitation will be held at 10 a.m. Friday Sept. 13, at St. James Church, 6415 Atlantic Avenue in Ventnor, with Mass to follow at 11 a.m. Interment will be at Holy Cross Cemetery. Condolences may be extended to the family at ghwimberg.com
Twombly, John Erik
Twombly, John Erik, - 51, formerly of Lower Township, passed away on October 21, 2018, in Sydney, Australia, where he had been a resident for 17 years. John loved the Flyers and football, particularly the Green Bay Packers, and carried his passion for the game to Australia where he coached young football players. He is dearly missed by his son, Jack Twombly; sister, Rebecca, nieces, nephew, aunts, uncles, many cousins, his friends and extended family in Australia. He is predeceased by his father, John "Jack" Twombly and mother, Nancy (nee McCarty); siblings, Dawn, Laura, Benjamin and Nancy. A graveside memorial to celebrate his life will be held 11 am on Thursday, September 26, 2019, at Tabernacle Cemetery, Lower Twp. In lieu of flowers, please make a donation in his memory to: TO WRITE LOVE ON HER ARMS TWLOHA, PO Box 2203, Melbourne, FL 32902. Info and condolences: spilkerfuneralhome.com
Barr, Elizabeth Anne (Travascio)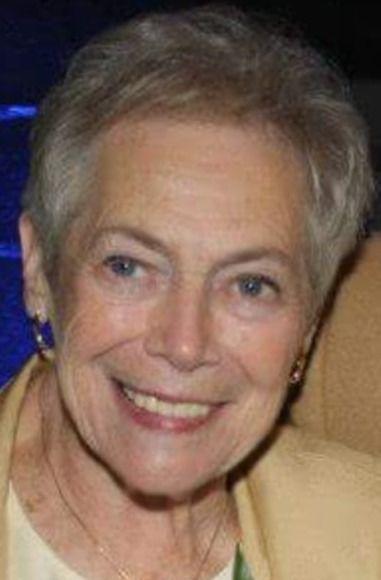 Barr, Elizabeth Anne (Travascio), - 87, of Dennis Township, NJ passed away Saturday, September 7, 2019 surrounded by her family. Born in Philadelphia, Pa. she was a longtime resident of Sea Isle City, Upper Township and Dennis Township. She was born and raised in West Philadelphia, she was a graduate of the West Catholic class of "49." She was a member of both St. Joseph's Parish and St. Maximilian Kolbe Parish. She was also a member of the Catholic Daughters of America. When she wasn't busy raising her children, she worked in the family restaurant Ten Sisters Country Store and also for the City of Sea Isle at City Hall. She loved most, spending time with her children, grandchildren and great grandchildren. Words can't say how sorely missed she will be by those who knew and loved her. She is predeceased by her loving husband of 65 years, Edward D. Barr. She is survived by her 11 children, Anne (Keith) Berrier,Terry (Andrew) Bednarek, Jeanne (Thomas) Tyrrell Jr., Patty (Jim) Pittaluga-Elberson, Mary (John) Izzi, Susan (Joseph) O'Donnell, Maureen (Brian) O'Connor, Edward (Suzanne Van Osten) Barr, Maggie (Don) Ay, Donna (Daniel) Konczyk and Denise (Frank) Clunn, 30 grandchildren, 21 great grandchildren, and one great great grandchild. A mass of Christian Burial will be offered Friday, September 13, 2019 at 11:00 am at the Church of the Resurrection of St. Maximilian Kolbe Parish 200 West Tuckahoe Road, Marmora, NJ where friends may call from 9:30 am until the time of mass. A private Burial service will follow at Cape May County Veterans Cemetery. Memorial contributions in her memory may be made to Alzheimer's Association, 3 Eves Drive, Suite 310, Marlton, NJ 08053. For condolences to the family, visit www.godfreyfuneralhome.com.
Dabney, Michael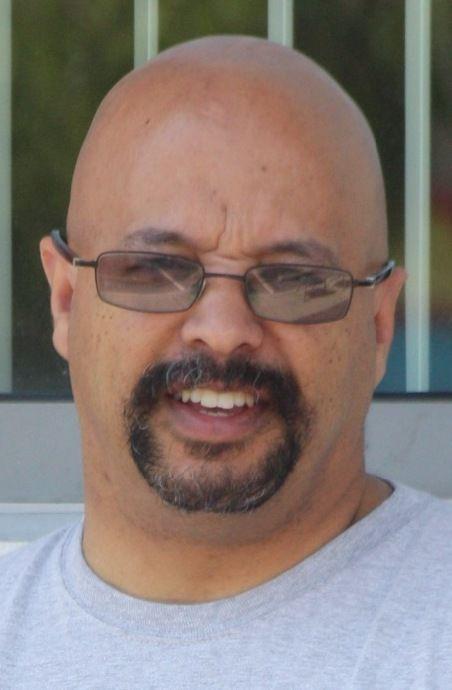 Dabney, Michael, - 57, of Galloway, was born April 10, 1962, in Atlantic City, to Lucy Mae (nee' Bailey) and John Nathaniel Dabney. Michael passed away August 31, 2019. He was self-employed as a computer consultant. Michael Graduated from Davis and Elkins College in Elkins, West Virginia, where he earned a bachelor's degree in Computer Science. He was an avid Los Angeles Rams and New York Mets fan. He also was a skilled chess player, winning numerous chess tournaments as a teenager. Michael is survived by: his son, Bobby Dabney; brothers, Daryl, Eric (Michelle) and Anthony (Sharon) Dabney; lifetime best friend, Kenny Robinson; and a host of other family and friends. Memorial services will be 11AM, Saturday, September 14, 2019, Shiloh Baptist Church, 701 Atlantic Avenue, Atlantic City, where friends may call from 10:30AM. Arrangements entrusted to Greenidge Funeral Homes, Inc., where condolences may be left at www.greenidgefuneralhomes.com.
Ramsey, Pamela J.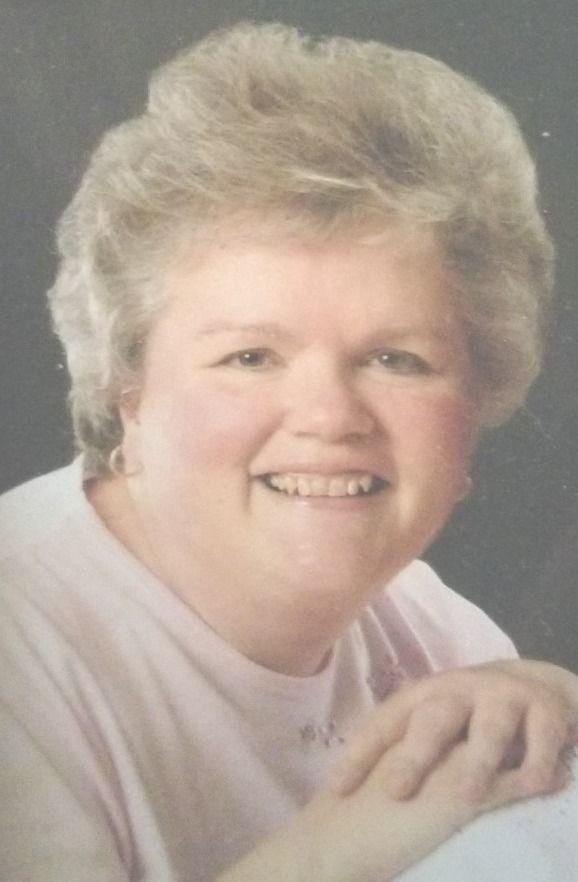 Ramsey, Pamela J., - 59, of Egg Harbor Twp., passed away September 4, 2019, surrounded by her family. Born in Atlantic City, she grew up in Egg Harbor Twp. and lived in Fayetteville, GA for 20 years, before moving back to Egg Harbor Twp. and Mays Landing area 4 years ago. Pam attended college and earned her Associate Degree from Christ For The Nations College in Stony Brook, NY, class of 1988, and became an ordained minister. While she was in Georgia, she was music director for Christ Discipleship Ministries in Fayetteville. In her free time, she enjoyed crocheting and knitting. Music was an important part of her life, as she was able to enjoy it at home but also work with the churches she attended in creating meaningful accompaniments to the services she participated in. She is predeceased by her parents, Kenneth L. and Elizabeth L. Ramsey. Pam is survived by her sister and brother, Suzanne P. Ramsey and Thomas E. Ramsey (Cynthia); and her niece and nephew, Chelsea and Zachary Ramsey. A memorial gathering will be 10 AM to 11 AM on Saturday, September 14, 2019 at Parsels Funeral Home, 324 New Jersey Ave., Absecon. A service will follow at 11 AM. Burial will take place at Zion Cemetery, Egg Harbor Twp. In lieu of flowers, contributions may be made to Missouri Baptist Children's Home, 902 E. 4th St., Joplin, MO 64801. For online condolences, please visit www.parselsfh.com.
Dougherty, Grace M. (nee Schaible)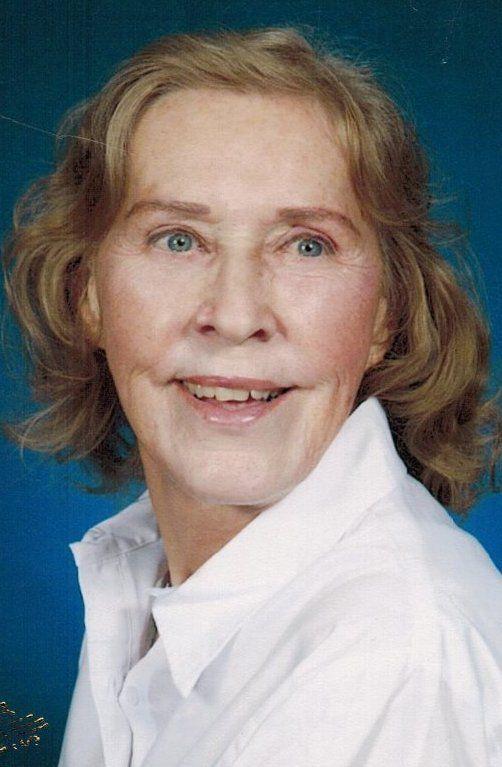 Dougherty, Grace M. (nee Schaible), - 94, of Hammonton, passed away September 5, 2019. Born in North Philadephia, formerly of Barrington, Grace resided in Hammonton since 1975. Grace worked at Whitehall Labs in Hammonton until her retirement. She enjoyed dancing, sports, movies, the beach, social gatherings, swimming, hiking, ice skating. Predeceased by her husband Bob and son Craig, Grace is survived by her son Bob and wife Brenda.3 grandchildren Robert and wife Nicole, Jennifer, Toni and her husband Lee. 4 great-grandchildren Craig, Cole, Cade, Quinn. There were nieces and nephews scattered around the country Phila., VA, NJ, Bucks Co., Media, TX., New Orleans, MA. Relatives and friends are invited to attend her Funeral Service Saturday, September 14, 2019, 11 AM at the St. James Lutheran Church Folsom, NJ 1341 Mays Landing Road. Visitation from 1030 11 AM at the church. Interment immediately to follow in the St. James Lutheran Church Cemetery. In lieu of flowers donations may be made to the St. James Lutheran Church 1341 Mays Landing Road Folsom, NJ 08037 Condolences:www.landolfihammonton.com
Oliver, Robert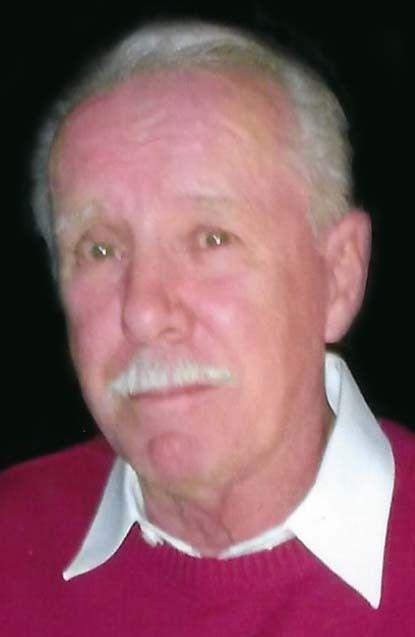 Oliver, Robert, - 70, of Lewes, Delaware formerly of Estell Manor, NJ, died suddenly at home. He was a graduate of Pleasantville High School, Class of 1967. He enlisted in the USMC and served in Vietnam from 1968-1969, survivor of Hamburger Hill. Bob loved his dog Alvin, baseball and pool. He had a generous streak a mile wide. He was predeceased by his parents William and Sarah Oliver and his daughters Samantha and Jackie. He is survived by his daughters Jennifer Holmtrom, Sheila Erskine and Liza Oliver; his son Michael Oliver; his brothers: William Oliver (Flo), Steven (Maryanne), and his sister Anne DiGerolamo (Rocco); and six grandchildren. Graveside services with military honors will be held Saturday, September 14, 2019, at 2:00 PM at the Atlantic Co. Veterans Cemetery, 109 NJ Route 50, Mays Landing, NJ. In lieu of flowers, donations can be made to the charity of your choice. (Info and condolences: www.boakesfuneralhome.com)
Morley, Roberta M. "Bobbie" (nee Hawthorne)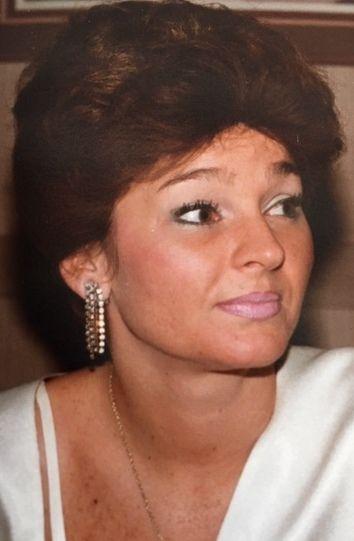 Morley, Roberta M. "Bobbie" (nee Hawthorne), - 67, of Haddon Twp., North Wildwood, and Ft. Lauderdale, FL went home to our Lord September 9, 2019. Wife of the late Thomas "Cozy" Morley. Beloved sister of Caroline Smith, Andrew J. Hawthorne (Bobbi Anne), and Mariellen Hawthorne (Jim Furey). Loving aunt of Leah Furey Bruder (Steve), James Andrew Furey, Alicia Furey Jenkins (Jason), Andrew James Hawthorne Jr., the late Francis Smith (Dolores), James Smith (Jean), Marianne Hennessey (Joe), Brian Smith (Sandy) and Caroline Crouse (Greg). Also survived by her grand nieces and nephew, Liliana, Tyler, Halley, and Shaelyn, and life-long friends, Julie Dryden, Cindy Getzinger, and Shandalie Morales. Relatives and friends are invited to the visitation on Friday, September 13th from 10:00 AM 12:00 Noon at the Bradley Funeral Home, Rt. 73 & Evesham Rd., Marlton, NJ. Funeral Service will begin at 12:00 Noon. Interment will follow at Locustwood Memorial Park, Cherry Hill, NJ.
Stull, Dr. Gordon Bernard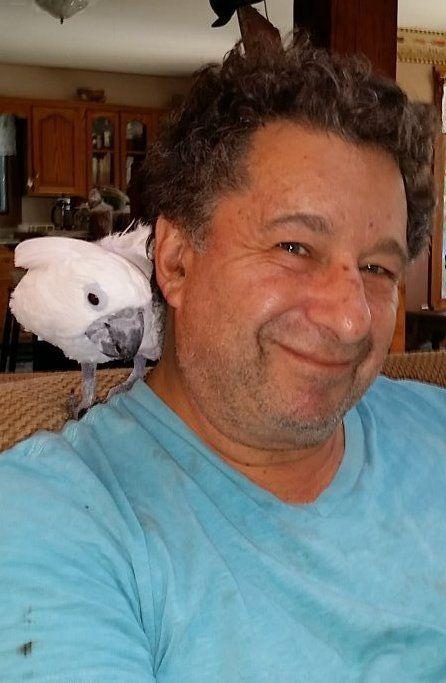 Stull, Dr. Gordon Bernard, - 74, died on September 8, 2019 in his home in Egg Harbor City, NJ. Gordon was the son of Ashworth and Ann Stull and the brother of Dr. Eric Stull, all deceased. Dr. Stull earned a bachelor's degree from Middlebury College in 1967 and a V.M.D. from the University of Pennsylvania in 1971. Dr. Stull assisted the Tabernacle and surrounding Southern New Jersey communities for over 40 years by providing low-cost veterinary care at his private veterinary practice (Vetco) and committing countless hours to the local animal shelters, rescues, wildlife centers, and feral animal initiatives. Dr. Stull served on the Board of Directors for the Association for Veterinarians for Animal Rights (AVAR) from 2003-2007. He was founder of the Burlington County Cat Initiative which has since been a role model around the world for trap, neuter, and releasing cats. He was the president of the Millennium Wildlife Sciences and was the Project Oversight Advisor for the Black Bear Neutersol Project, working to develop injectable sterilant for black bear population control. He was involved with passing the humane law of banning cat declaws in NJ. He was also responsible for banning pigeon shoots in Pennsylvania. In November 2018, Dr. Stull was recognized by Tabernacle Township (NJ) for 25 years of Veterinary Service. Dr. Gordon Stull was known for his gentle and caring demeanor as well as for his exceptional contributions to animal welfare and veterinary medicine. Dr. Gordon Stull's adventuresome and free-spirited nature will be missed most by his friends and family. Dr. Stull is survived by his loving partner, Dr. Lori Nordt, his children Dr. Jason Stull and Rachel Stull, and his grandchildren Carson, Elle, Amelie, and Teghan, as well as his beloved dog, Blue. Services will be held privately by the family. Should friends desire, contributions may be sent to the following charities, to which Dr. Stull regularly dedicated his time and resources: Animal Network Association (609-652-5030) Wildlife Aid (609-927-0538) Cape-Atlantic C.A.T.S. (609-399-4228).
Mazzeo, Rita C. (nee DeChurch)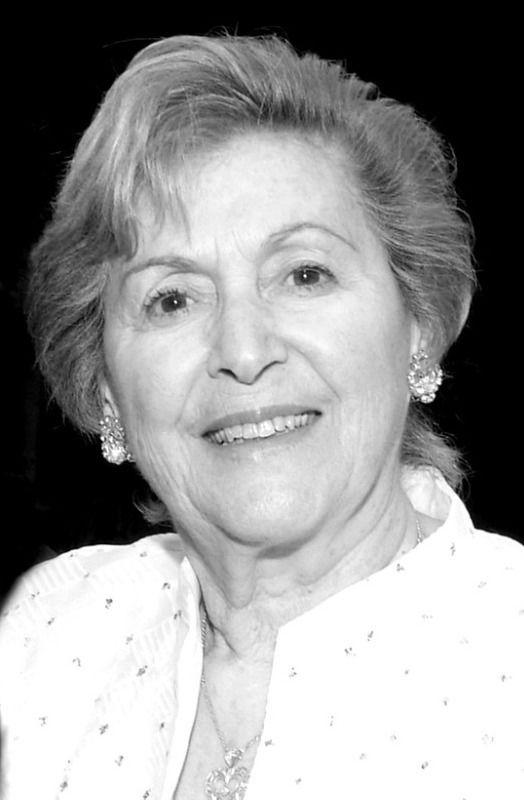 Mazzeo , Rita C. (nee DeChurch), - 90, of Hammonton, NJ passed away Monday, September 9th, 2019 at home surrounded by her loving family. Rita was born on January 9th, 1929 to Mary and Camillo DeChurch of Medford, NJ. She was the youngest of 16 children. After growing up on a large farm in Medford during WWII the family moved to a house in Marlton, NJ which is now the Marlton Tavern. Rita worked side by side with her husband John at Mazzeo Photography Studio in Hammonton for over 50 years. They were married for 60 years and loved to travel and vacation throughout the United States and Europe. Her loves included the boardwalk and going out to eat, but more than anything else spending as much time as possible with her family who meant the world to her. Rita is predeceased by her parents, her loving husband John W. Mazzeo, 10 brothers, Joe and Mike Gatto, Frank, Tony, Henry, John, James, Tommy, Danny & George DeChurch. Five sisters, Katie Conte, Annie Jennings, Mary DiMarino, Viginia Iannotti and Angie Iannotti. Rita is survived by her children, Son, Jack and Janet Mazzeo, daughters Marilyn and Joe Zimmatore and Kathy and Bob Bucknam. Nine grandchildren, John Mazzeo (Melinda), Deanna Mazzeo-Shimborski (Adam), Joseph Zimmatore, Michael Mazzeo, Kathy Britt (Kevin), Michelle Bucknam, Robby Bucknam, John Zimmatore, Amy Bucknam and five beautiful great-grandchildren who say that she was the best Nana in the World. Rita is also survived by her sister-in-laws, Diamond DiChurch, Joan DeChurches, Sue Kolasa and her lifetime friends the two Dottie's. Family and friends are invited to attend her viewing Sunday, Sept. 15th from 6:00 8:00 pm at the Marinella Funeral Home 102 N. Third St. Hammonton, NJ. Another viewing will be held Monday morning September 16th from 10:30 11:30 am at St. Mary of Mt. Carmel Parish St. Joseph Church 3rd & French Streets Hammonton, NJ. Mass of Christian Burial will be held at 11:30 am. Entombment will follow at Greenmount Cemetery 124 S. First Rd. Hammonton, NJ. Donations may be made in Rita's memory to the St. Vincent de Paul Society 226 French St. Hammonton, NJ. To share condolences,www.marinellafuneralhome.com.
Ritsert, Mary I
Ritsert, Mary I, - 73, of Beesley's Point, NJ passed away August 7, 2019, after a prolonged illness. She was born in Philadelphia, lived in Lansdowne, PA, and Beesley's Point, NJ. Mary taught math at Lansdowne-Aldan High School, was the Chief Financial Officer for the Hake Group of Eddystone PA, and also worked at the Absecon Lighthouse, Atlantic City, NJ. She was a graduate of Lansdowne-Aldan High School, Susquehanna University and Temple University, and was a past president of the Country Shore Women's Club. Mary is survived by her Husband of 49 years, Gene H. Ritsert Jr. Friends and family are invited to a Celebration of her Life at the Tuckahoe Inn, 1 Harbor Road, Beesley's Point, NJ on Sunday, September 15, 2019, from 12:00 noon to 3:30 PM. In lieu of flowers, donations in her honor may be made to the Ocean City Humane Society, PO Box 1254, One Shelter Road, Ocean City, NJ 08226 or the Cape May County Zoo, 707 North Route 9, Cape May Court House, NJ 08210. For condolences to the family please visit www.godfreyfuneralhome.com
James, Helen E.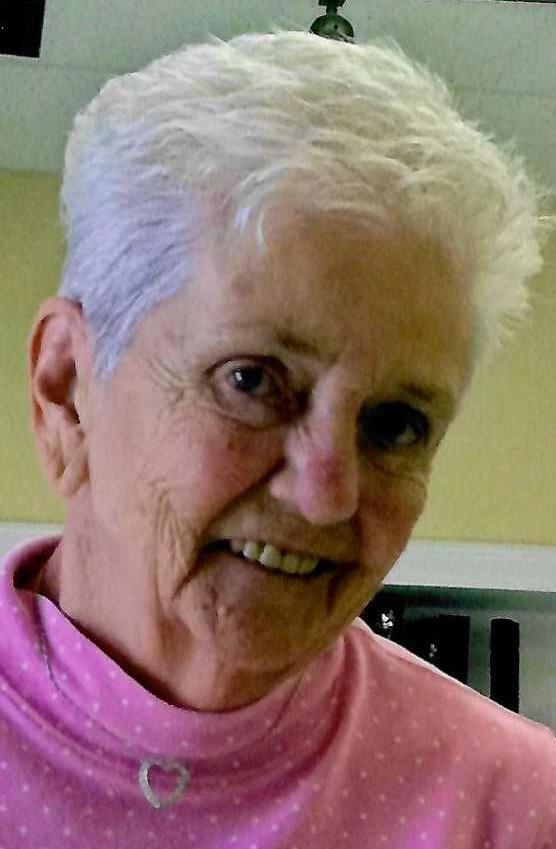 James, Helen E., - 86, of Galloway, passed away peacefully at home on September 9, 2019, after a long, brave battle with Alzheimer's Disease. Helen, 'Honey' to family and friends, was born and raised in Atlantic City, NJ, but lived in Linwood and Northfield with her husband Jesse and their children, before moving to Galloway, where she resided for the last 31 years. Helen started working at an early age on the Atlantic City Boardwalk at Planters Peanuts, and held a variety of jobs throughout the years. She was the owner of Bee Jay's Sub Shop first in Northfield and then in Linwood; and she was co-owner of the Liberty Beer Garden in Egg Harbor City. Helen also worked at different locations for the Atlantic City Electric Company, finally retiring from T&D training at their Egg Harbor Twp. center. Anyone who knew Helen rarely saw her without her coffee cup in hand or a warm smile on her face. Her love for cooking and for taking care of everybody around her really came through during the many family functions that she so gracefully hosted, and the many delicious meals that she prepared, from her famous meatballs to her incredible macaroni and cheese. Helen is preceded in death by her parents, Florence and James Leeds; her sister, Joan Williams; and by her husband of 52 years and love of her life, Jesse S. James. She is survived by her children, Barry James (Mary Jean) of Little Egg Harbor, Debbie Nemetz (Joseph) of Devon, PA, Jesse R. James (Sara) of Galloway, and Stacey Mohr (Philip) of Egg Harbor City; her daughter-in-law Carol Jeter of Hammonton; and many beloved grandchildren, great-grandchildren, nieces and nephews. A viewing for family and friends will be held on Friday, September 13, 2019, from 10 AM to 11 AM at Parsels Funeral Home, 324 New Jersey Avenue, Absecon, immediately followed by a service at 11 AM. Burial will take place afterward at the Atlantic City Cemetery in Pleasantville. In lieu of flowers, please make a donation in Helen's name to the Alzheimer's Association at act.alz.org/donate, to help the fight against this terrible disease; or to her daughter's cause at Main Line Meals on Wheels, 60 Surrey Way, Devon, PA-19333. Arrangements by Parsels Funeral Home in Absecon (609) 641-0071. Online condolences, may be placed at www.parselsfh.com.
Petuskey, Joseph F., III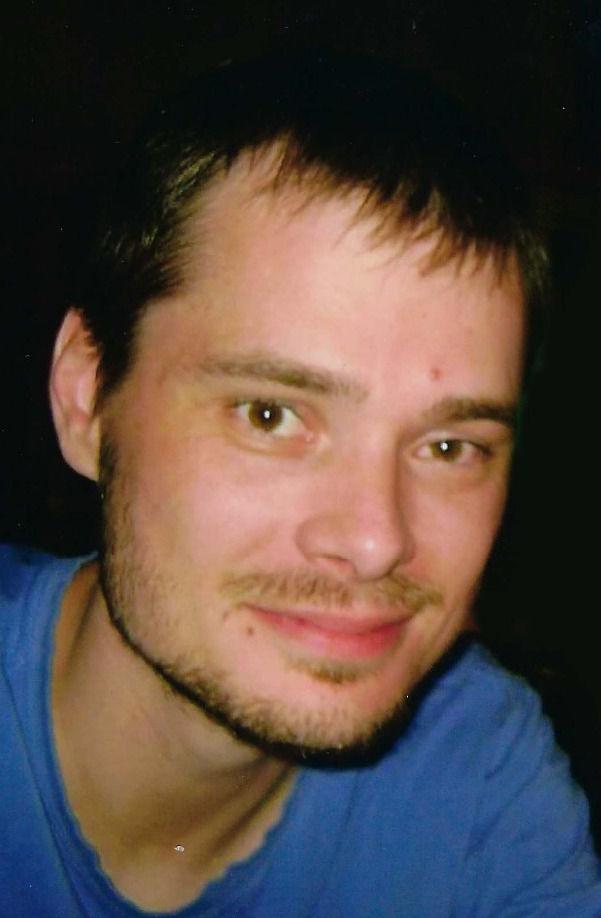 Petuskey, Joseph F., III, - 38, of Pomona, NJ, passed away peacefully on September 5th, 2019, surrounded by family and friends. A constant vigil was maintained by his family and our friends, Sean, Kat, Bonnie, Terry, and Jim Doyle, Justin, Juliet, and too many other friends to list, so Joe would never be alone. Music, laughter, and many "Joe stories" filled his room during his last days and hours. Joe was talented at the drums and keyboard, and an excellent self-taught guitar player. Joe loved children, especially his nephews, Ryder and Luke, and his niece, Fiona. Animals gravitated toward Joe; his pets Tai, Max, Billy Jean, Bella, and even Bonnie's cats were especially dear to his heart. He loved hanging out with his friends during their many road trips, movie nights with DMM, Quizzos, and board game nights. Joe graduated Absegami high school and received a full scholarship to Stockton College. He worked many years as a math tutor at Kumon. He was also employed by the Mahogany Company of Mays Landing, Bayview Bearings, and World Class Flowers in EHC. He also volunteered his time as a hotline crisis counselor for youth. Joe was predeceased by his grandparents, Beverly and John Thompson, Joseph and Agnes Petuskey, and his uncle, Bill Petuskey. He is survived by, his parents, Joe and Carol Petuskey, brother, John (Chelsea), nephew Ryder, his uncle, Mike (Barbara), aunts, Elizabeth, Karen, Mary Ellen (Bill), cousins, Christina, Billy, Jillian, and Jenna, Meg, and Mike, and the new additions, Fiona and Luke. A gathering of remembrance will be held on September 13th at Boakes Funeral Home, 6050 Main St., Mays Landing from 10 AM 12 Noon, where a service will be held at 12 Noon. Burial will be private. In lieu of flowers, donations can be made to the Atlantic County Humane Society. (Info and condolences: www.boakesfuneralhome.com)
Harris, Todd F.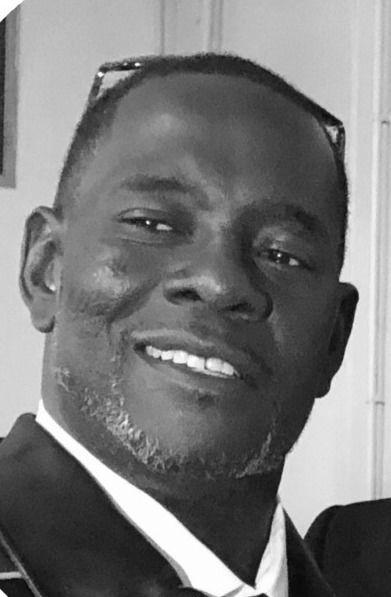 Harris, Todd F., - 56, of Atlantic City, departed this life peacefully and went home to be with the Lord on Wednesday, September 4th, 2019. Todd, affectionately known by many as "Big Slice" or "Hussy", was born in Augusta, Georgia to Clarence and Lola Harris. As a child, he moved to Atlantic City and attended the local schools, where he played Football for the Atlantic City Dolphins. Todd graduated from Atlantic City High School, where he played Basketball for the Atlantic City Vikings. He worked as a Cook for Bally's Hotel & Casino, Sheraton Hotel, and Taj Mahal Hotel & Casino. Todd later went on to work in the Marketing Department for Flagship Resort and The Atlantic City Press. Todd was loved by so many people and he will be remembered for his positive outlook on life, outgoing personality, winning smile, good humor, quick wit, and friendly nature. He was predeceased by his Father, Clarence Harris, and Nephew, Kenneth Fenwick, Jr. Todd is survived by and will always be remembered by: his loving Mother, Lola Harris; his caring Sister, Valarie Fenwick; his caring Brother, Bernard Brathwaite; his loving Children, Todd F. Harris-Jones, Latisha Hancock, and Marshall R. Jones; his wonderful GrandChildren, Todd R. Jones, Tysir R. Jones, Nahseem Gordy-Harris, and Ma'hir Harris-Garrison; his close Nieces and Nephews, Shaheem Harris , La'Wan Fenwick, Patrick Brathwaite, Dominique Brathwaite, and Ayanna Harris; and a host of many other loving relatives and many, many friends. Big Slice will be dearly missed. A Going Home Service will be held on Friday ~ September 13th, 2019 promptly at 11:00a.m. at the Soldiers Home / All Wars Memorial Building ~ located at 1510 Adriatic Avenue Atlantic City, NJ 08401. Viewing from 9:00am 11:00am. For further information, please call Mikal's Funeral Parlor, LLC @ 609.344.1131.
Hull, Russell
Hull, Russell, - 59, of Bridgeton, NJ passed away peacefully on Sunday, September 8th, 2019, at his home on Clark's Pond. He had been under the care of his loving wife Joni and hospice for the last several months. Russ was born in Vineland, New Jersey to Wilbert and Frances (Toffenetti) Hull on March 2, 1960. Russ was active in Boy Scouts for many years. At Vineland High School he participated in football and track and graduated in 1978. He attended Chowan College in Murfreesboro, NC. After working for Duralith Corporation in Vineland for several years, Russ and his business partner, Jim McMahon, launched Custom Graphics in 1985. From its humble beginnings in a chicken coop, the business grew and eventually moved to its current location on Landis Avenue in Vineland. Russ was an avid volleyball player on the Driftwood and Vineland Rec. League teams for decades. Russ was a passionate gardener; he designed and built perennial gardens and brick terraces around his home, he then jumped into vegetable gardening as well. Russ was quite prolific in growing and preserving a wide variety of fruits and vegetables under the label "Stewed Tomato Farms." He also added a poultry division (eggs) and began making maple syrup as well. Two activities that brought Russ great joy were kayaking and traveling to various Blues Festivals from upstate New York to Florida. When Russ took time to sit down, it would always be with at least two dogs in his lap. Over the years Russ took in six rescue pups and loved them all dearly. His dog's Jingles and Twinkles are missing him now. Russell is survived by his wife, Joni Resides; beloved daughter, Jordan Toft of Philadelphia; his parents, Will and Fran Hull of Vineland and Naples, FL; a sister, Suzanne Pfisterer (Rob) of Mohnton, PA; a brother, Thomas Hull of Arlington, VA; nephews, Eric Pfisterer (Kelsey) of Westlawn, PA and Alex Pfisterer of Dover, NJ; aunts, Geri Covely (Harry) of Mantua and Barbara Osler (William) of SC and an uncle, Robert Chini (Margie) of FL. Russ was preceded in death by; beloved son, Tanner Toft, his aunt Carol (Smeltzer), his uncle Bob Clegg and his maternal and paternal grandparents and great-grandparents. A memorial service will be held at the PADGETT FUNERAL HOME, 1107 State Highway 77, Upper Deerfield Twp. on Friday, September 13th at 5:30 PM. Services will be conducted by Monsignor Roger McGrath. Friends will be received at the funeral home from 4 PM to 5:30 PM prior to the services. Donations in Russell's memory may be made to the Fairfield Volunteer Fire Company #1, P.O. Box 66 / Fairton, NJ 08320 and Angelic Hospice Care, 8025 Black Horse Pike, Suite 501, West Atlantic City, NJ 08232, in gratitude for their compassionate services to Russ and Joni. Written condolences can be sent to the family through the funeral home website at www.padgettfuneralhomes.com.
TWOMBLY, NANCY "NAN" ANN
TWOMBLY, NANCY "NAN" ANN, - 49, formerly of West Cape May, passed away on Feb. 19, 2012 in Baltimore, MD. Nan was a geriatric nurse who gave comfort to the elderly and to those in their final hours but she always said that her children were her greatest accomplishment and was so proud of them. Nan had a beautiful soul and has been dearly missed by her daughters, Heather and Laura; son, Michael Urban; her three grandchildren, Raymond and Kiersten Wood, and Michael Urban III; brother, John Twombly; sister, Rebecca; nephew, Jack Twombly along with many aunts, uncles and cousins. She is predeceased by her father, John (Jack) Twombly; mother, Nancy (McCarty); siblings, Dawn, Laura and Benjamin Twombly. A graveside memorial to celebrate her life will be held 11am on Thursday, September 26, 2019 at Tabernacle Cemetery, Lower Twp. In lieu of flowers, please make a donation in her memory to: TO WRITE LOVE ON HER ARMS TWLOHA, PO Box 2203, Melbourne, FL 32902. Info and condolences: spilkerfuneralhome.com
Dingler, Frank P.
Dingler, Frank P., - 70, of Petersburg, passed away at the Atlantic City Campus of AtlantiCare Regional Medical Center on Wednesday, August 21, 2019. Born in Atlantic City, he lived in Pleasantville and Petersburg. He graduated from the University of Louisville and worked as a business administrator for Pleasantville Schools and the Atlantic County Vocational School District until retiring in 2010. Survivors include his son Geoffrey and his wife Kate, his daughter Alexandra, and his brother George. Frank was preceded in death by his loving wife Debra, his mother Bessie and father Charles, and his brother Robert. There will be a night of remembrance for Frank at the Somers Point chapter of the American Legion at 1st Street & Pennsylvania Avenue on September 23, from 6 to 8 pm. Memorials may be given to Almost Home Animal Rescue of South Jersey at PO BOX 43, Ocean View, NJ, 08230. For condolences to the family, visit www.godfreyfuneralhome.com.
Holmes, Carol Brighton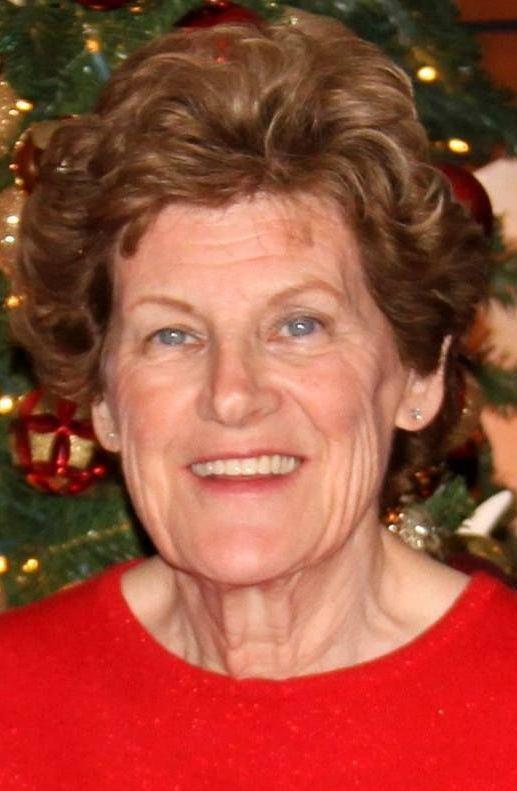 Holmes, Carol Brighton, - 78, of Cape May Court House, NJ passed away peacefully on September 9, 2019, at home surrounded by her family. She was born in Glenolden, PA, to the late William E. Brighton and Thelma Sharpley Brighton, until moving at the age of 2 to Stone Harbor, NJ. She attended Stone Harbor Elementary School and graduated from Middle Township High School in 1959. Carol attended Goldey Beacom College, and was in banking for many years in Stone Harbor, before becoming a school bus driver for Middle Township Public Schools, where she worked for 27 years. Carol found great joy in traveling with the Middle Township Panther Marching Band, as a member of the Band Boosters, and as a devoted "Band Mom." She was also a Girl Scout Leader and Trustee for the Middle Township High School Alumni Association. Carol enjoyed traveling with her husband, Bill and loved spending time with her family. Carol enjoyed camping with her camping friends, The Jersey Devils Camping Club. Carol is survived by her husband, William E. Holmes. Carol and Bill would have celebrated their 49th wedding anniversary on September 12th. She is also survived by her two daughters, Karen L. Cortez (Oric) and Leigh A. Downie (Jason); brother William E. Brighton (Joanne); four grandchildren, Kaitlyn, Sean, Lauren, and Bruce, and three step-grandchildren, Phil, Christian, and Virginia Carol also leaves behind her beloved fur baby, Buddy. Services will be Saturday, September 14, 2019, at Radzieta Funeral Home, 9 Hand Avenue, Cape May Court House, NJ 08210. Viewing will be 9 to 11 a.m. Service will begin at 11 a.m. Interment will be at Cape May County Veterans Cemetery. In lieu of flowers, memorial donations may be made to the Alzheimer's Association ( www.alz.org), or to the Cape May County Animal Shelter. Condolences at www.radzieta.com
Washington, Monique Danielle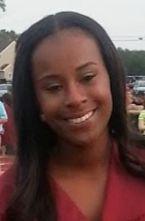 Washington, Monique Danielle, - 24, of Atlantic City, departed this life on Friday, August 30, 2019. "Mo" as she was affectionately called was born on March 7, 1995, in Camden, to Debra Stewart and Keith Washington. She was educated in the Mays Landing School District and was a 2013 graduate of Cedar Creek High School. Mo leaves to cherish her memories: her son, Matthew Gonzalez; parents, Deborah and Keith Washington; sisters, Nicole Hammond and Jasmine Washington; paternal grandparents, Betty and Alfred Malone; uncle, John Andrews; and a host of nieces, nephews, other family and friends. Funeral services will be 4 PM Friday, September 13, 2019, at Greenidge Funeral Home, 301 Absecon Boulevard, Atlantic City, New Jersey, where friends may call after 2 PM. Arrangements are entrusted to Greenidge Funeral Homes, Inc., Atlantic City, where condolences may be left at www.greenidgefuneralhomes.com