BRIDGETON — Parents and grandparents taking children through the Cohanzick Zoo, just a half mile or so from the playground where little Dulce Maria Alavez disappeared a week ago, said Monday they are keeping her in their prayers and their youngsters within arm's reach.
Meanwhile Cumberland County Prosecutor Jennifer Webb-McRae said she would not hold a news briefing on the case Monday but asked for photos from that day in the park.
"We are asking anyone who may have been at the Bridgeton City Park Recreational Area on Monday, September 16, 2019, between the hours of 3 to 6 p.m. to check their cell phones to see if they took photos and/or videos while they were in the area," Webb-McRae wrote in an email. "Their media may contain information which seems innocuous to them but is a valuable piece of the puzzle in helping us bring Dulce home to her family."
Webb-McRae said the Bridgeton Police Department, the Cumberland County Prosecutor's Office, the New Jersey State Police Missing Persons Unit and the FBI worked through the weekend on the case, and continue to work on the investigation.
The FBI is setting up a web link where people can upload photos they took last Monday, and people can also contact the FBI at 800-CALL-FBI (hit option 4, then option 8) to advise that they have media to provide.
"We have received numerous tips and information from the public. We thank the public for their cooperation and continue to track all leads," Webb-McRae said.
The playground where 5-year-old Dulce disappeared last Monday was empty a week later, with orange construction fencing still around it.
The newly built playground, apparently not quite finished as perimeter walls lay on their sides around it, is about 50 yards from the parking lot where officials say her mom let Dulce and her 3-year-old brother out of the car to visit the playground, then sat in the car talking to an 8-year-old relative.
The 3-year-old came back minutes later saying Dulce was gone, the mom has said.
Just off the parking lot a collection of religious candles and stuffed animals have been left as a tribute to the girl everyone is hoping is returned unharmed soon.
Several adults spending time with children and grandchildren Monday at the Cohanzick Zoo said they were already relentless about keeping their eyes on their youngsters before Dulce's disappearance.
"We keep little Dulce in our prayers," said Mary Peterson, who was at the zoo with daughter Keisha Brown and grandson Harper, 13 months, all of Bridgeton.
Brown said she recommends keeping kids within arms reach "no matter where you live, or how safe you think it is."
Lindsay Wilson, of Millville, was there with granddaughter Wren, 3. Wilson said she taught music to kindergarteners and older elementary students for 37 years in Somers Point.
"In this day and age we have to have situational awareness," Wilson said. "All children are really different, some kids are very easy to distract. No one's ever hurt them before, and they are trusting."
Others, she said, like her grandchildren, cling to her side and would be more afraid of a stranger.
Rob Burns and Jennifer Regler, of Franklinville in Gloucester Township, said they particularly worry more about their two older children, who at 11 and 13 naturally seek more independence.
"It's definitely scary, even more with the older kids," said Burns. "With her, we watch her all the time," as he nodded to 2-year-old daughter Emma enjoying the zoo.
Regler said she drives the older ones most places they go and picks them up, rather than let them walk or bike most places, out of concern for their safety.
Jan Bond, of Shiloh, said it's a good reminder that parents should look at their children, not at their cell phones.
"Keep your eye on your kids," said Jan Bond.
"And your surroundings," said her husband, Phil Bond.
Over the weekend, the reward for information leading to Dulce's whereabouts increased to $35,000, officials said.
092319_nws_vigil 6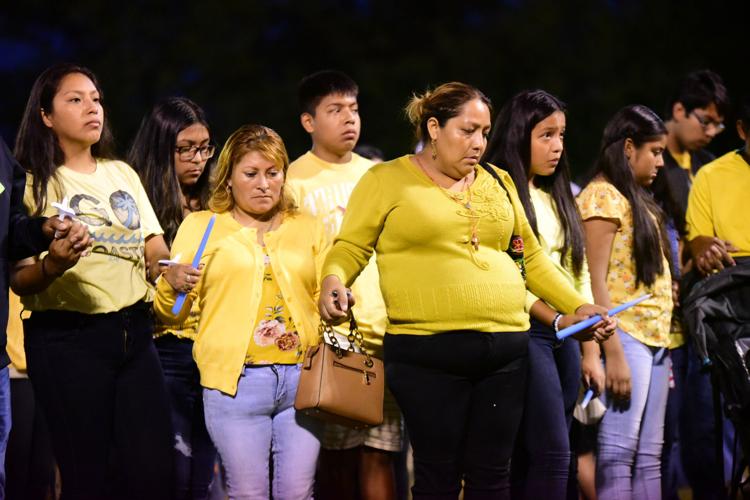 092319_nws_vigil 1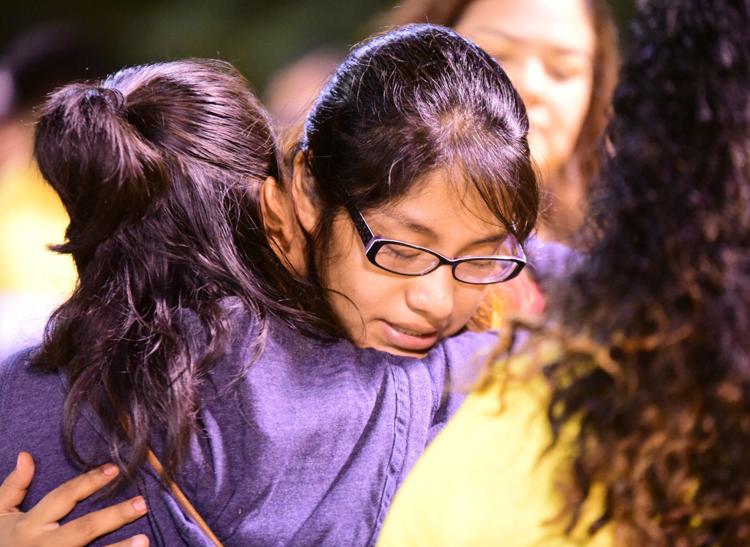 092319_nws_vigil 8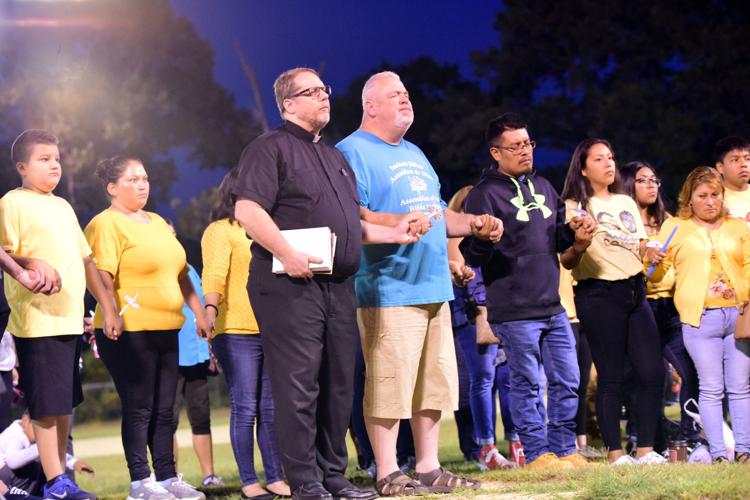 092319_nws_vigil 5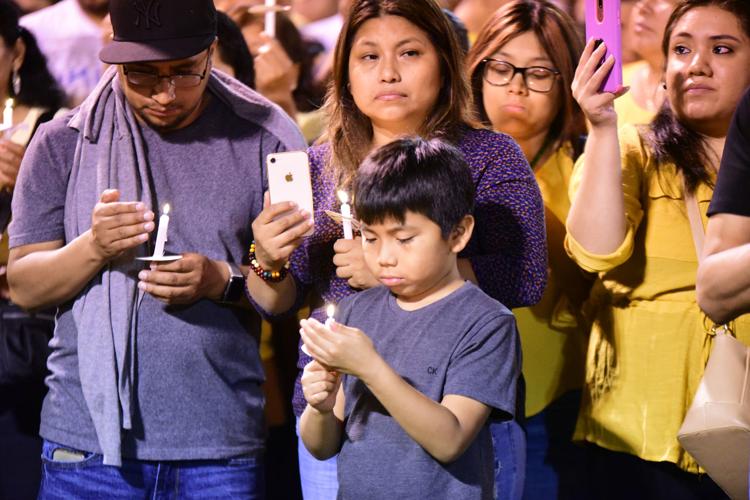 092319_nws_vigil 9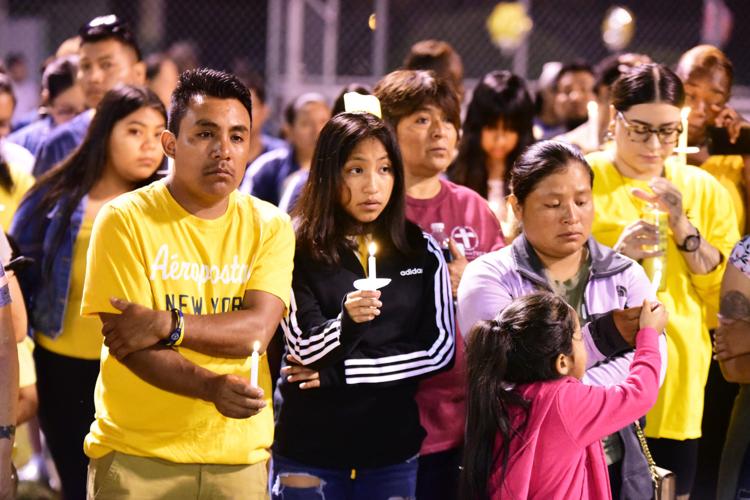 092319_nws_vigil 10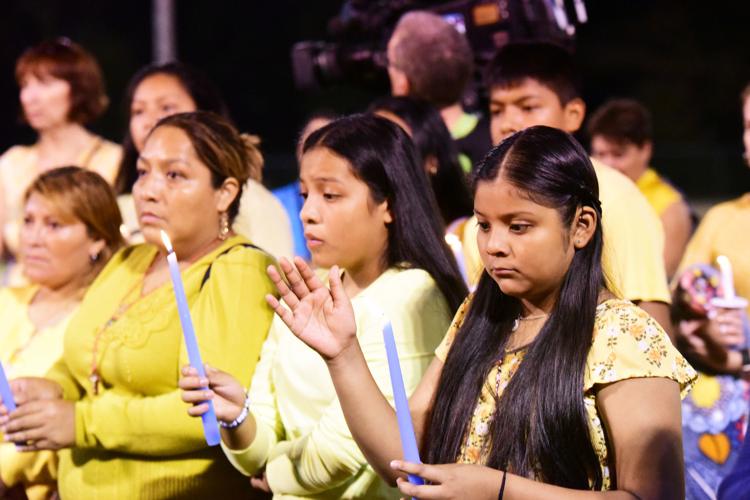 092319_nws_vigil 3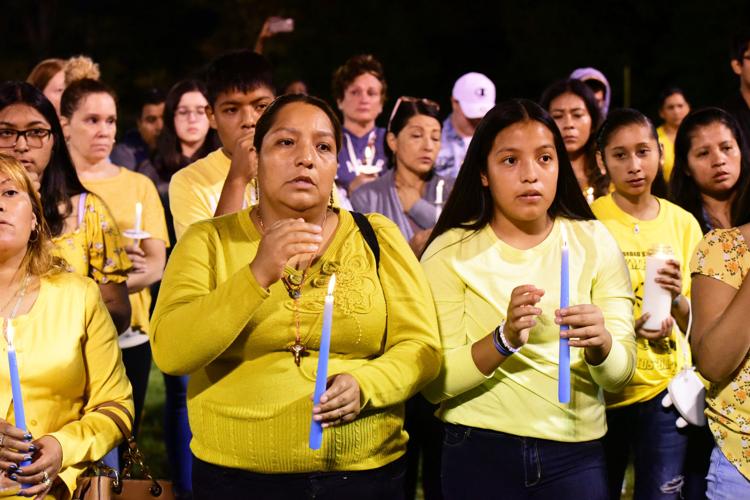 092319_nws_vigil 41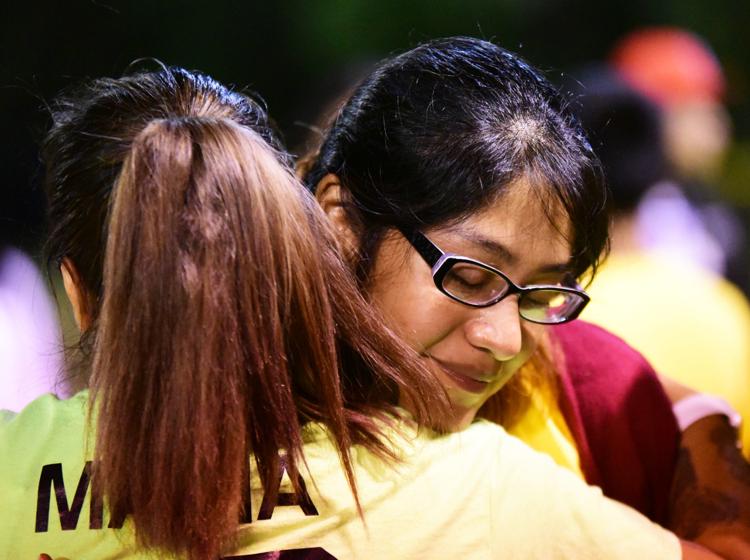 092319_nws_vigil 44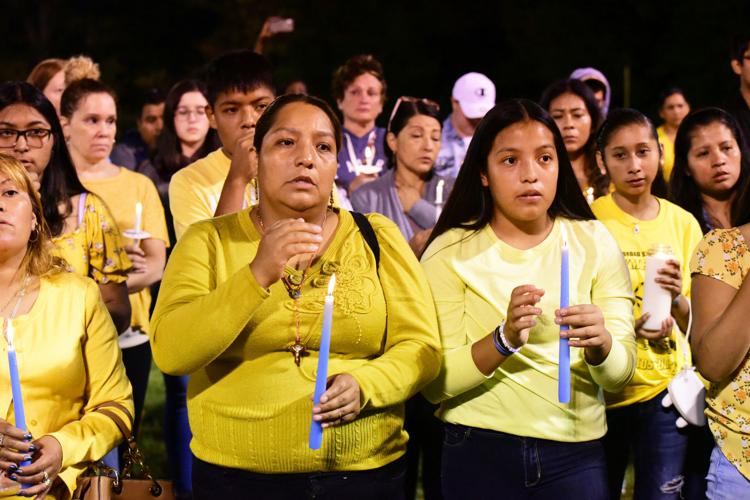 092319_nws_vigil 40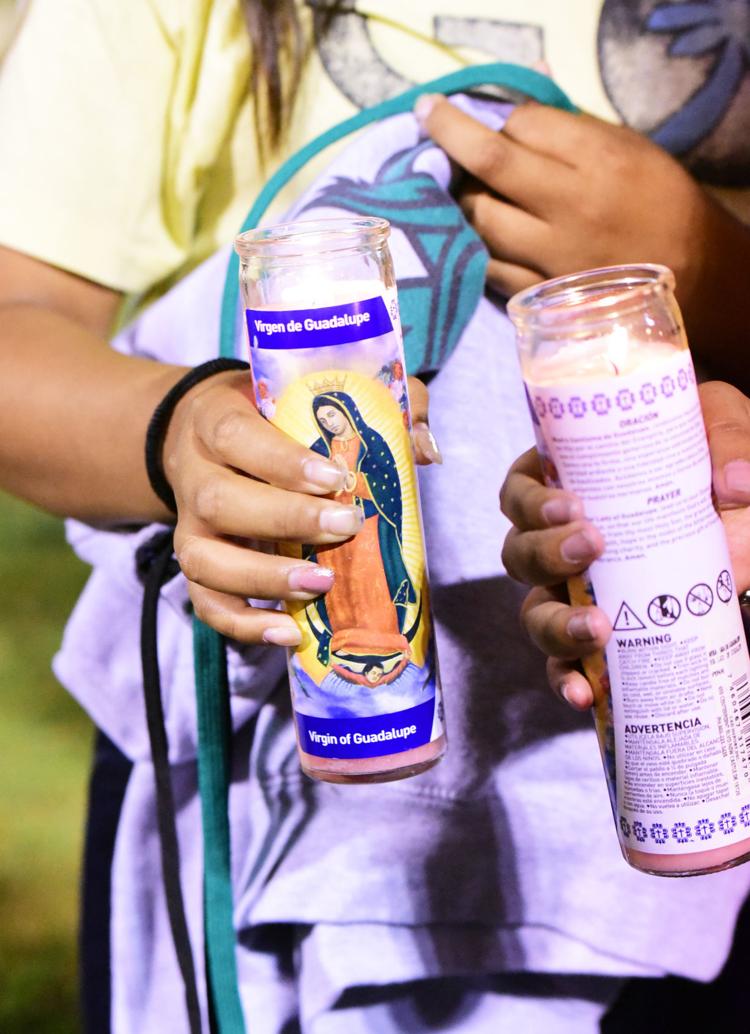 092319_nws_vigil 43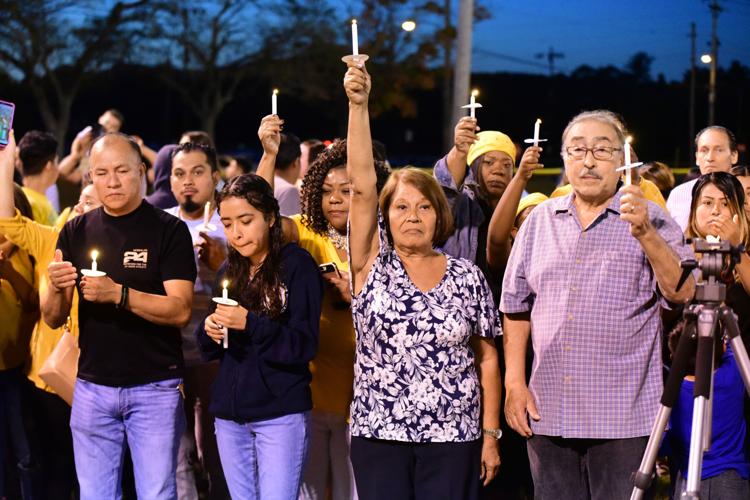 092319_nws_vigil 45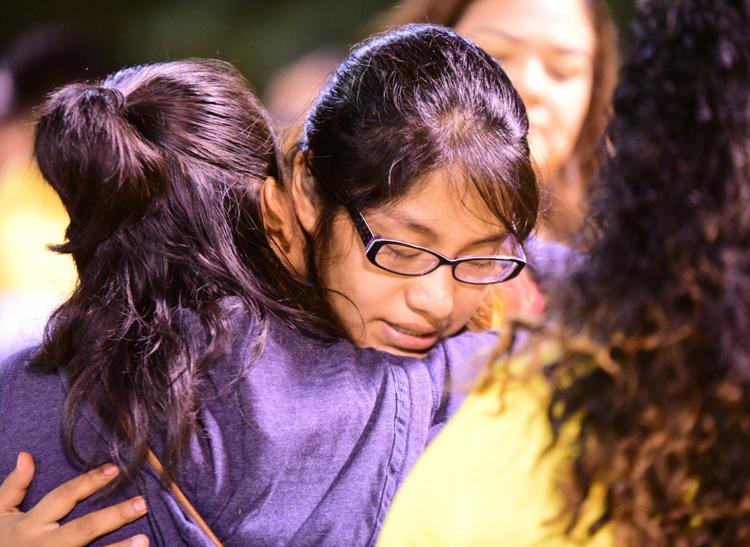 092319_nws_vigil 38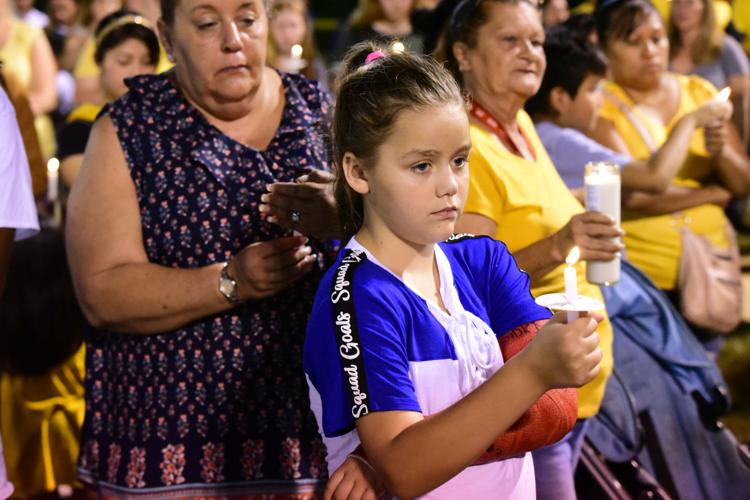 092319_nws_vigil 39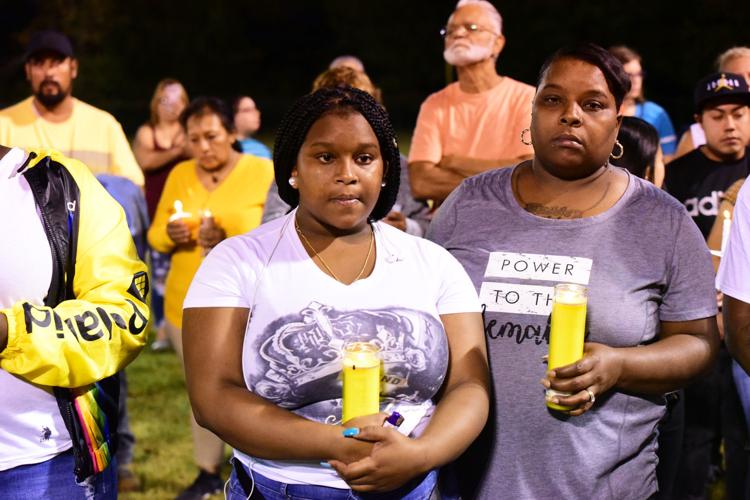 092319_nws_vigil 34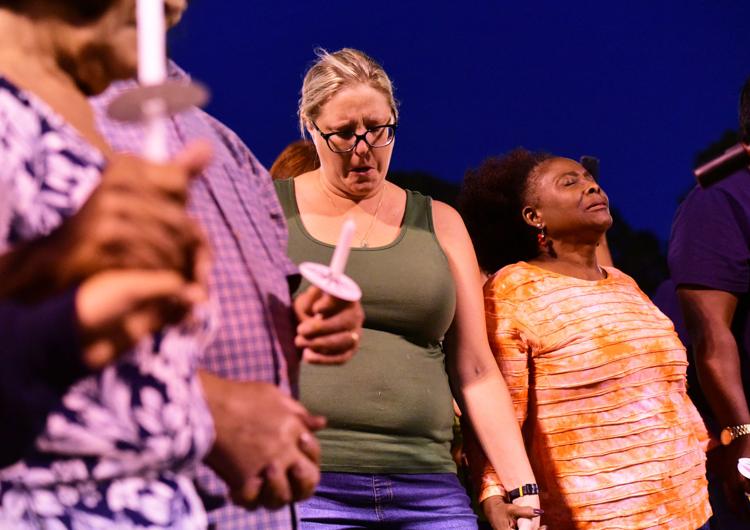 092319_nws_vigil 25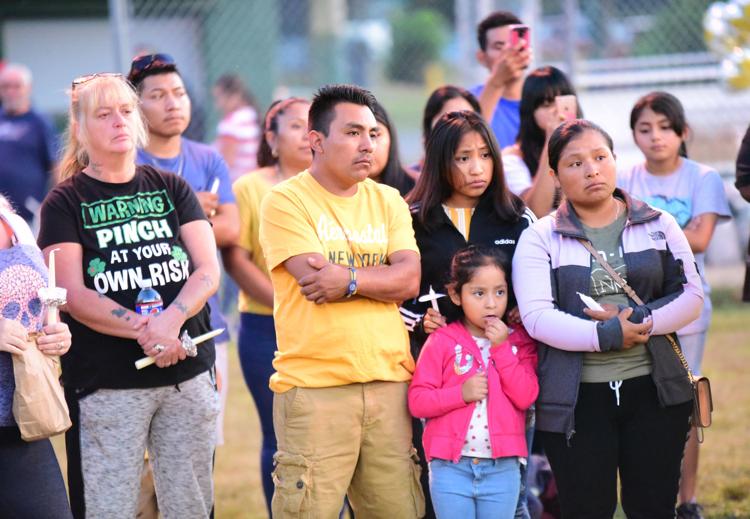 092319_nws_vigil 23
092319_nws_vigil 35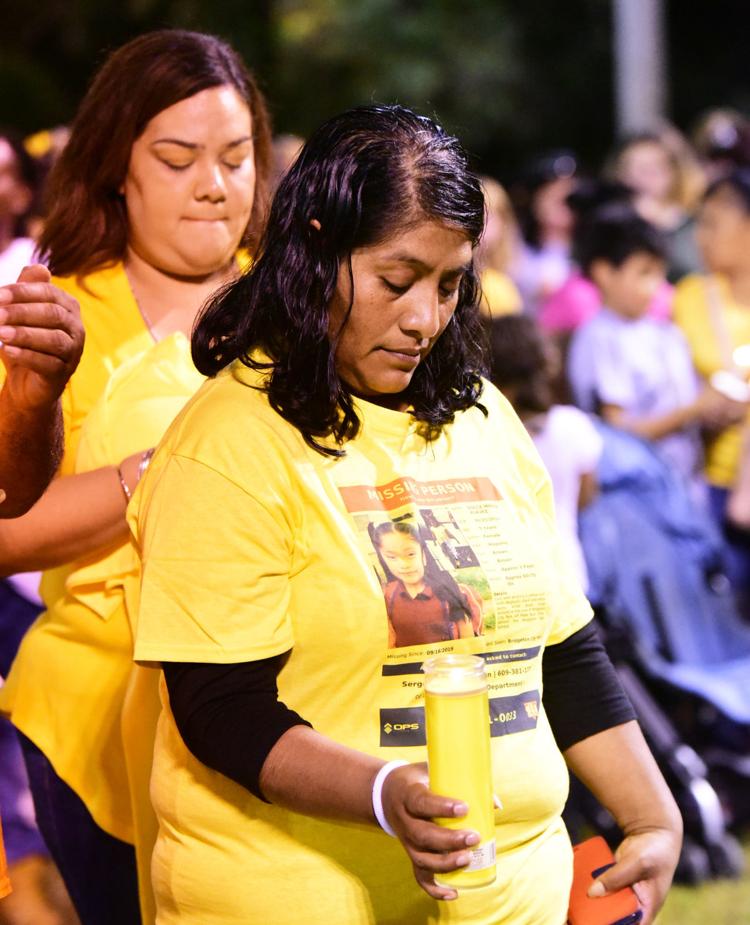 092319_nws_vigil 28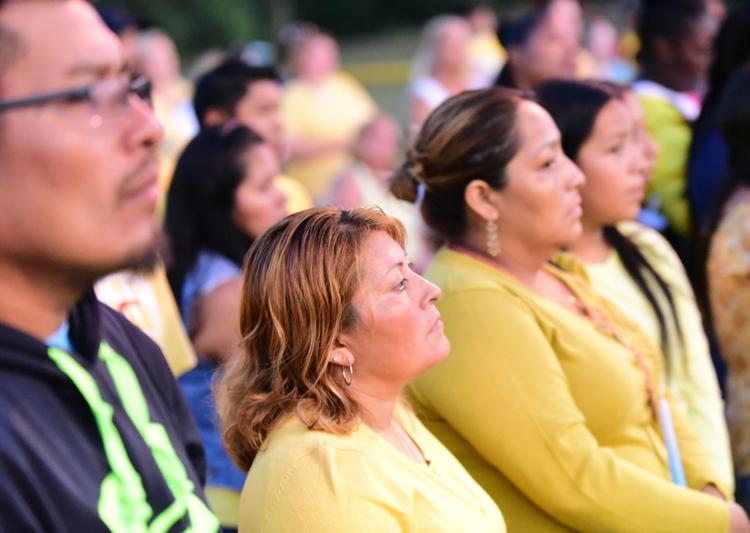 092319_nws_vigil 19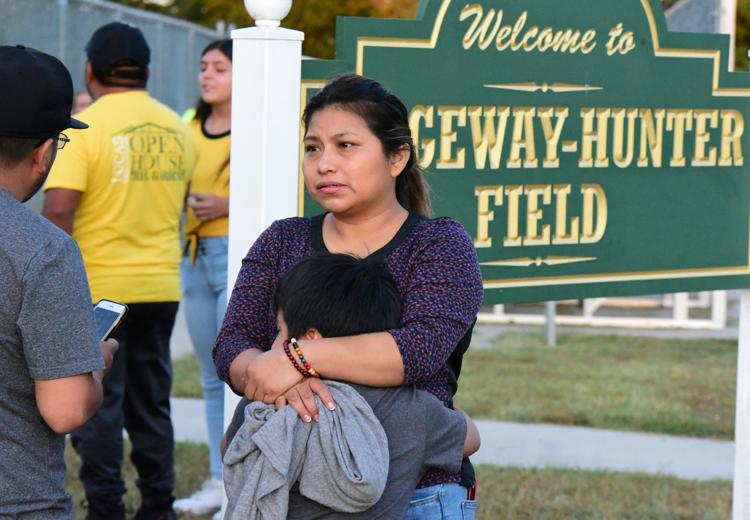 092319_nws_vigil 37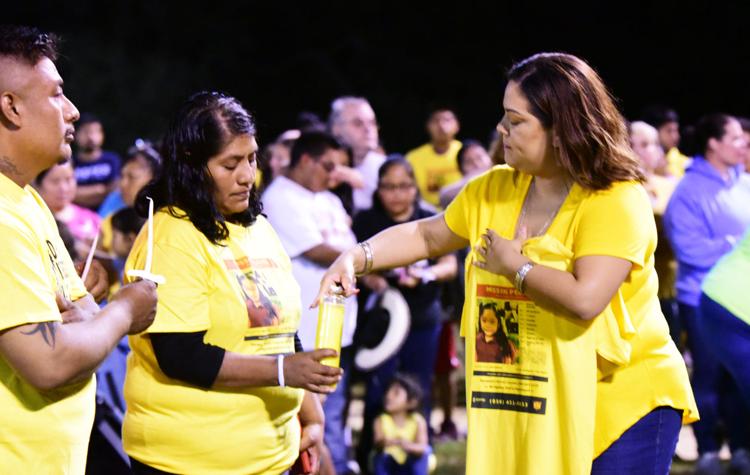 092319_nws_vigil 18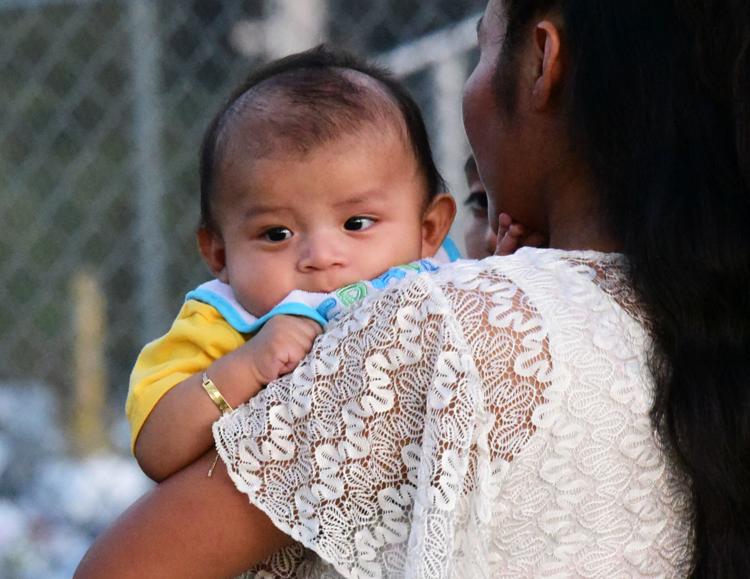 092319_nws_vigil 27
092319_nws_vigil 24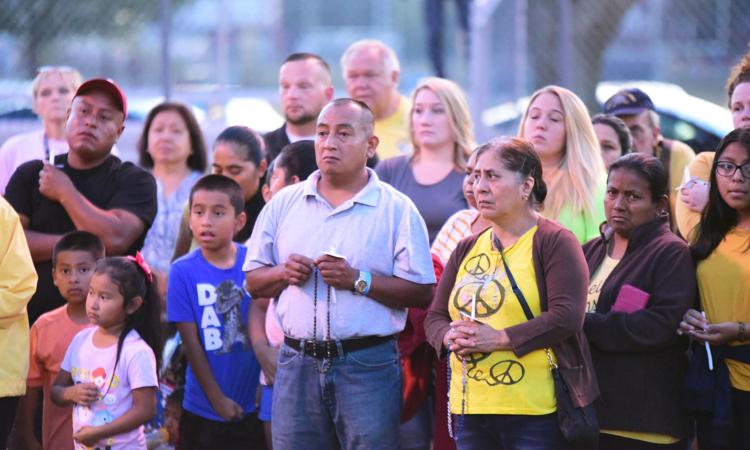 092319_nws_vigil 21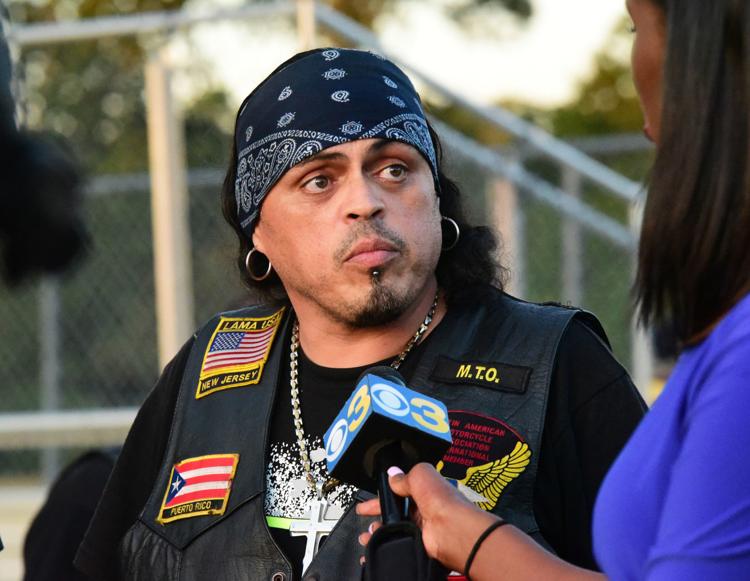 092319_nws_vigil 29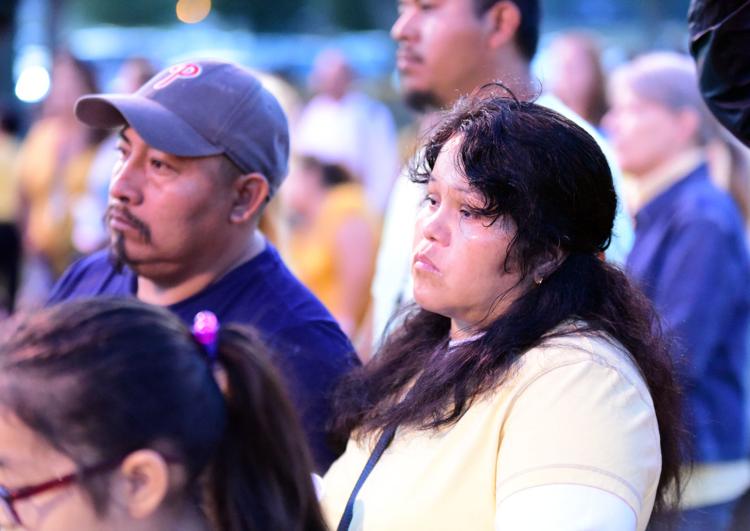 092319_nws_vigil 20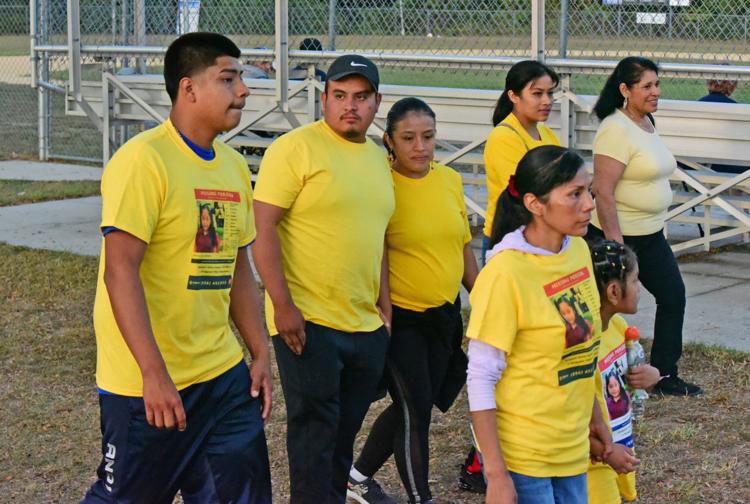 092319_nws_vigil 36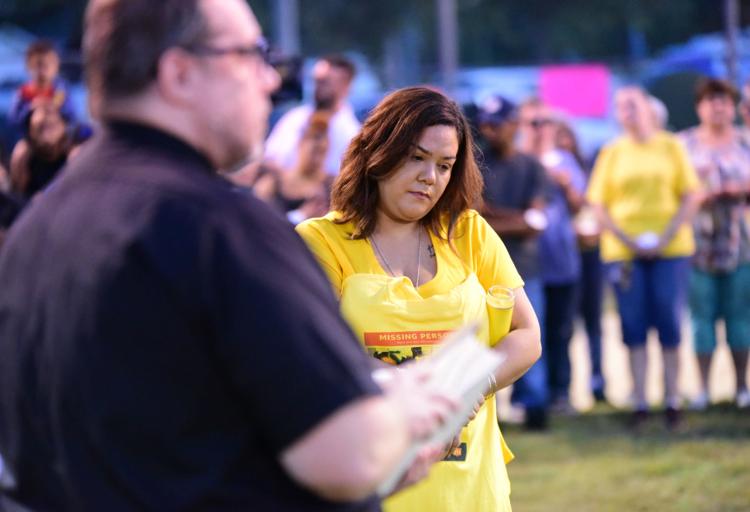 092319_nws_vigil 31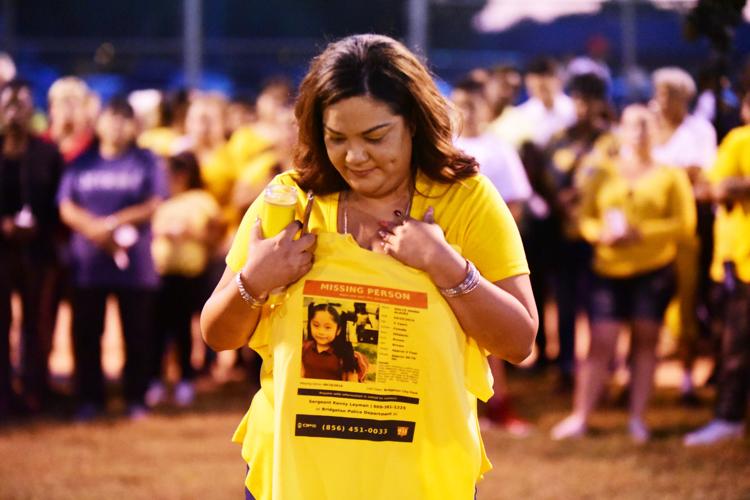 092319_nws_vigil 32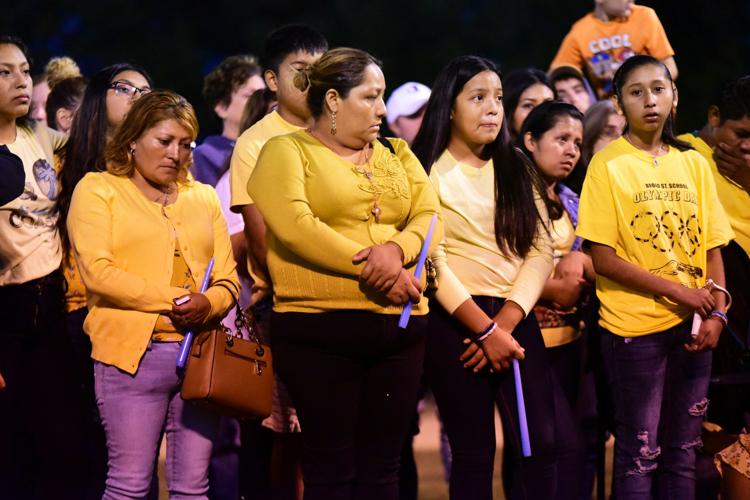 092319_nws_vigil 11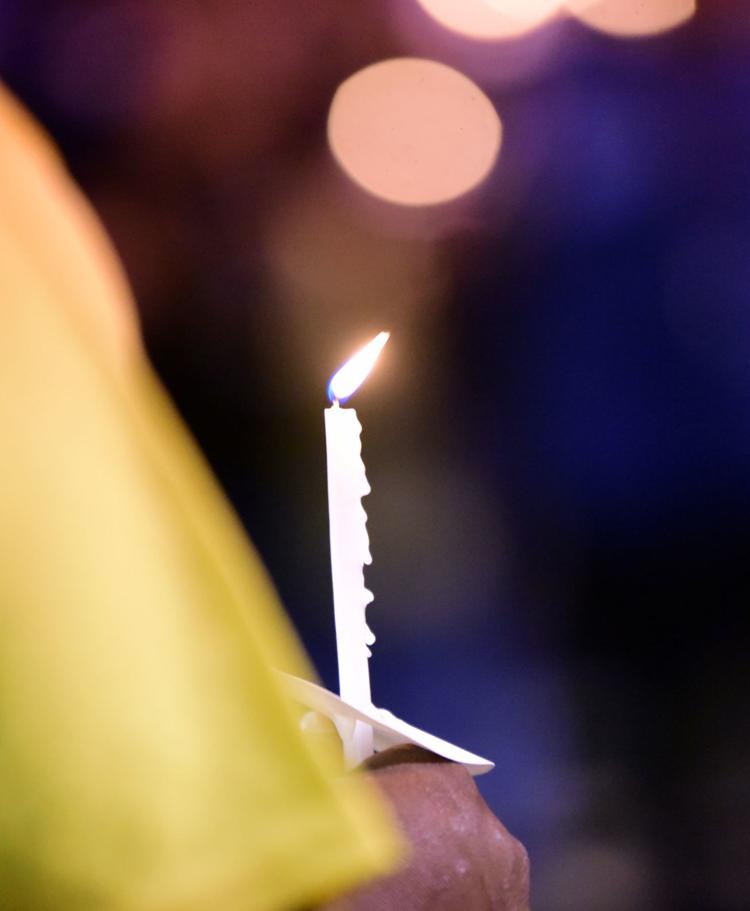 092319_nws_vigil 12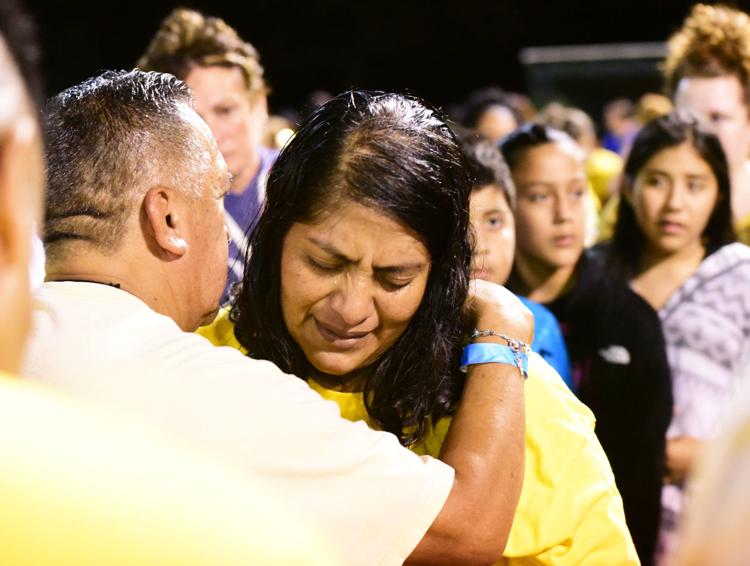 092319_nws_vigil 4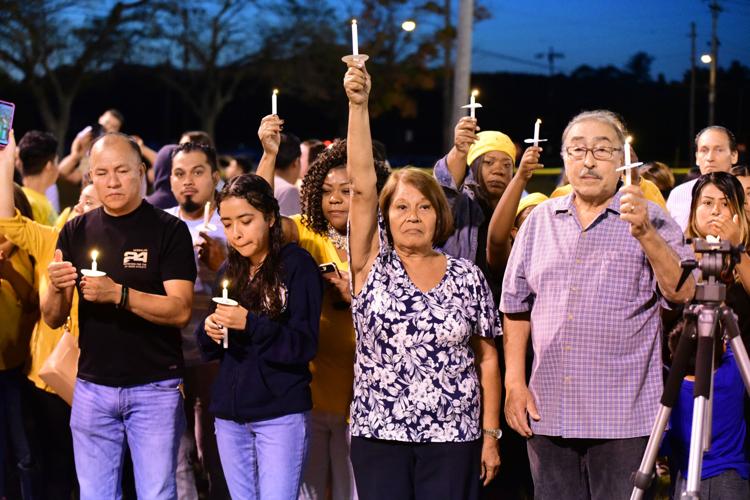 092319_nws_vigil 13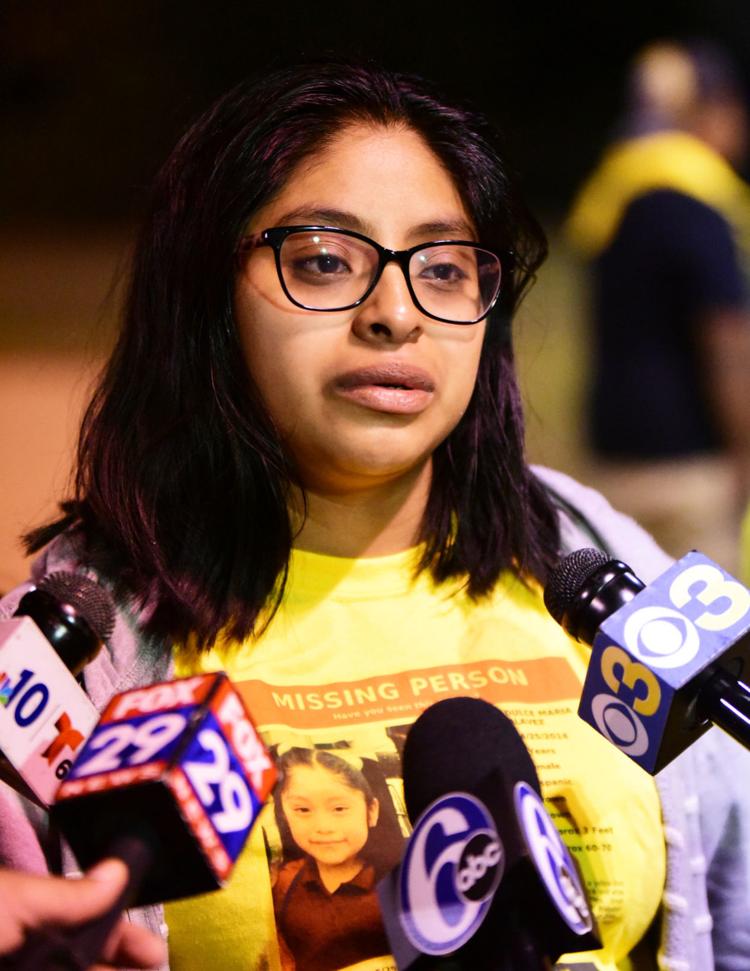 092319_nws_vigil 16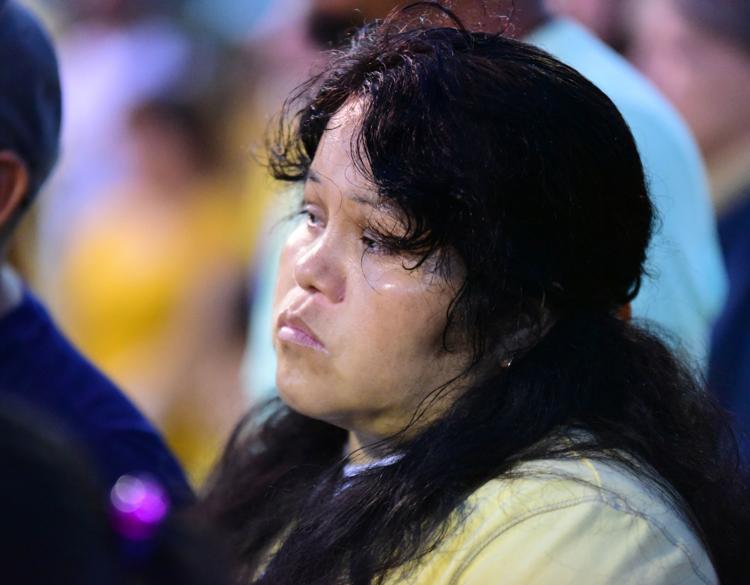 092319_nws_vigil 15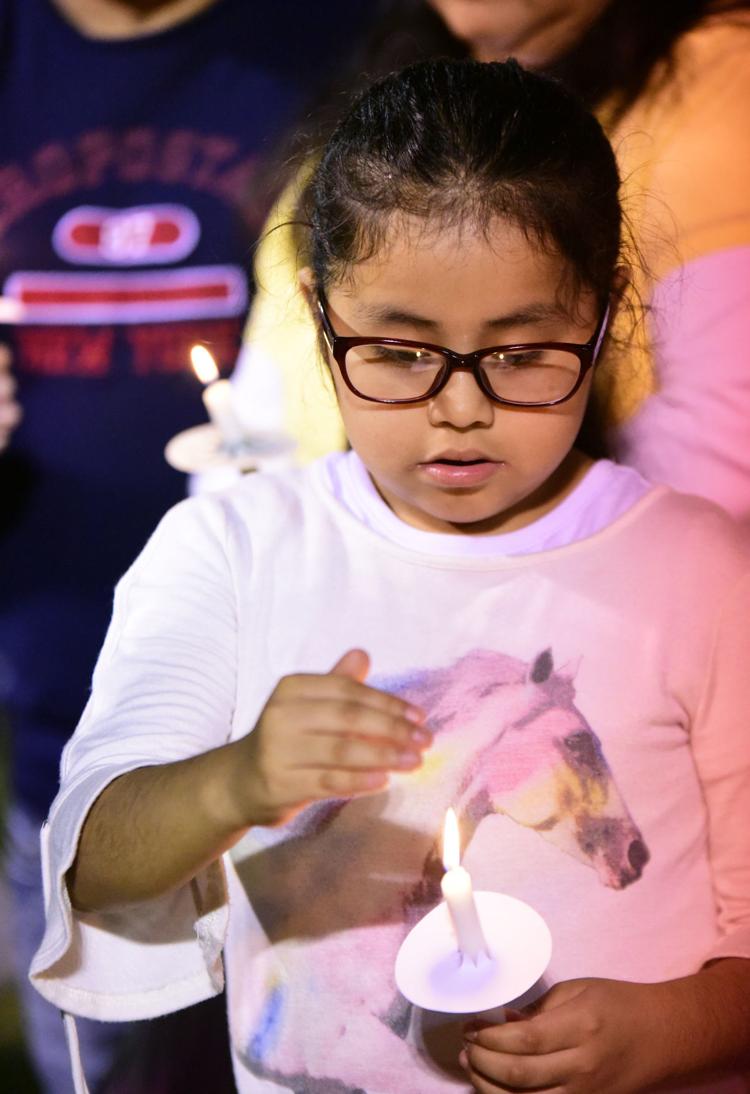 092319_nws_vigil 14