The weaker of our one-two punch of storms will pass Friday morning. Then, a multi-impact storm is set to make for another messy weekend in South Jersey. Rain, wind, some snow and even coastal flooding will be in the cards.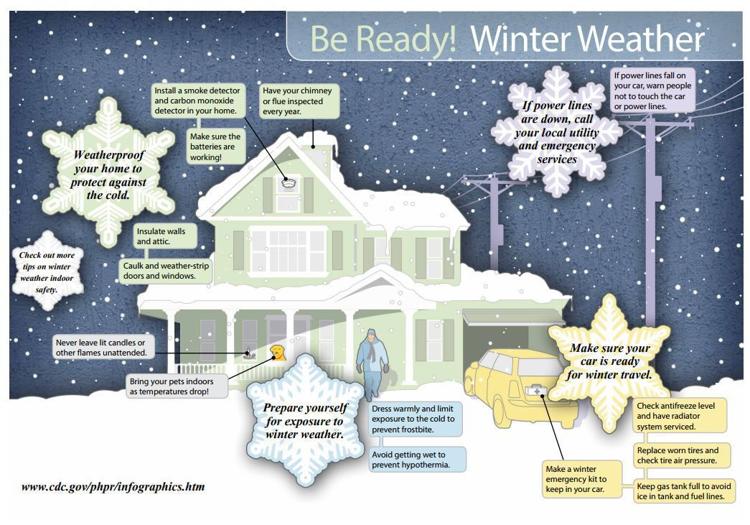 If you still see snow early Friday morning, expect that to change to rain around sunrise. Otherwise, it will be rain everywhere else. This will end between 7 and 10 a.m.
It will be slick traveling for the early and mid-morning hours west of the parkway. Snow was able to stick Thursday night, though it was light. I expect most of the area to be under an inch of snow (if you saw any at all).
Otherwise, morning clouds will break for sunshine around 1 p.m. Expect a milder day, with highs in the mid 40s.
Friday night will then be a quiet, typical mid-January night. Temperatures slide through the 30s during the evening.
If deja vu sets in for this weekend, you won't be alone. The daytime Saturday will be dry. It will start with a mix of clouds and sun, giving way to more clouds throughout the day. Temperatures will slowly rise through the 30s during the day.
Rain, starting as snow briefly at the onset, will begin between sunset and before midnight. Those that see snow, mainly north of the Atlantic City Expressway, would accumulate anywhere between a coating to 1.5 inches, sticking to untreated roads. Then, it will change to rain everywhere.
Rain, heavy at times, will continue through the night. Temperatures rise through the 40s and even 50s, thanks to a stiff southeast to southwest wind between 20-30 mph.
Roadway flooding will be of an elevated risk. Between 1 to 2 inches of rain will fall.
Then, on Sunday morning, winds will flip from southwest to northwest. Polar air will rush in. Those west of a line from Mullica to Estell Manor to Commercial Township will see the arctic air chase down the rain and turn it into sleet or snow during the midday and afternoon. Those to the east will end as rain.
After three and a half months of South Jersey Snow Specials, the South Jersey Snow Sweepstak…
As the frosty air keeps pouring in, a flash freeze will be likely during the afternoon and evening, changing soggy roads and sidewalks into sheets of ice. In fact, this may be the most impactful part of the storm.
Furthermore, the Saturday morning tide will be between flood-free and minor flood stage. However, widespread minor flood stage will be expected Sunday morning.
AVALON — Want a quick way to find out whether your little slice of the New Jersey coast is l…
Monday will then be our coldest day, and Tuesday will be our most frigid morning in a little over a year (Jan. 7).