A rainy Monday may get you down, but the bigger concern will be the potential for strong storms Tuesday. Minor coastal flooding, too.
Showers will move in between 7 to 9 a.m. Monday, from the shores of the Delaware Bay to Barnegat Light.
It will not be a washout in the sense that it rains all day. However, outdoor activities will be tough to accomplish. Hit-or-miss showers will be around throughout the daytime. The steadiest rain should be along the coast. This ends between 4 to 7 p.m. Rainfall totals of 0.40 inches to 0.80 inches will be likely.
Monday night will be the brief break in the rainfall action as the low pressure system moves away. Overnight lows will only be in the low to mid 50s.
A potent and large low pressure system will then stuff the ballot box on Election Day. While the bulk of the action will be in the Midwest, we will be dealing with a potential severe weather setup. How much activity we see, and its intensity, still need to be determined.
To prevent storms from developing, we will want showers to fall Tuesday morning, which is possible as a warm front moves north. This would cap the amount of unstable air that can develop throughout the day, before the cold front arrives during the afternoon.
In this scenario, expect scattered showers on Election Day.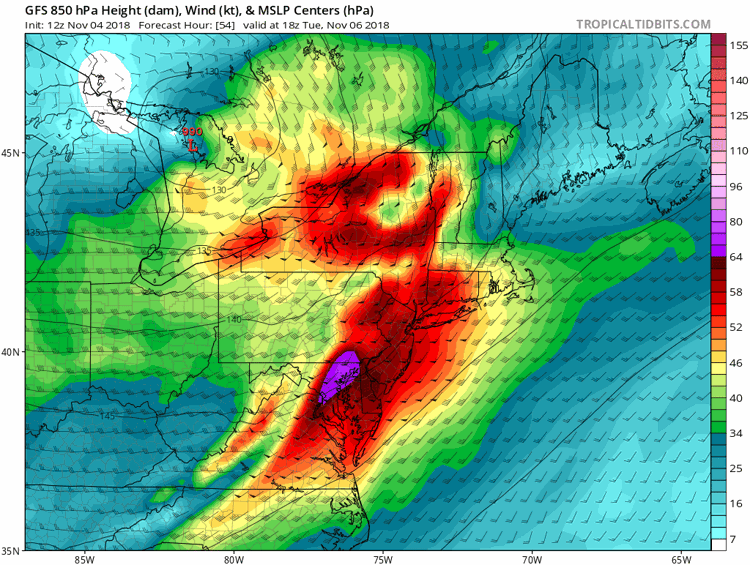 However, if the warm front yields no showers, then we will watch. Most of the day would be dry, with showers and storms between 1 to 7 p.m. Severe weather with damaging wind gusts will be the main threat. As of Sunday afternoon, the Storm Prediction Center has us in either a level 1 (marginal) or level 2 (slight) risk of severe weather.
Like hurricanes and tornadoes, severe thunderstorms have five different categories to distin…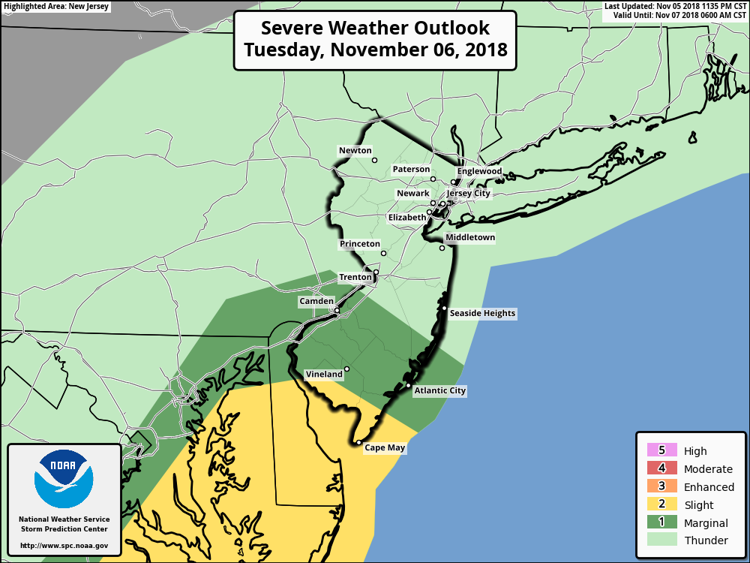 At least you won't need the coat for voting. Highs will be in the upper 60s to near 70, 15 degrees above average.
Once the cold front passes, we will have a clear sky Tuesday night. Wednesday will have a mix of sun and clouds as a strong westerly wind blows. Highs stay in the mid-60s, so it will be comfortable.
In addition, both the Monday afternoon and Tuesday morning high tides will be around minor flood stage — the higher one will be Tuesday.
Move your cars if you need to, and prepare for bayside roads with water on them.
AVALON — Want a quick way to find out whether your little slice of the New Jersey coast is l…