Two rounds of rain will be with us for the rest of the workweek while temperatures continue to swing up and down.
A cold front passed through early Wednesday morning, bringing only a few extra clouds. Temperatures will start Wednesday morning around where they were Tuesday, in the mid-30s.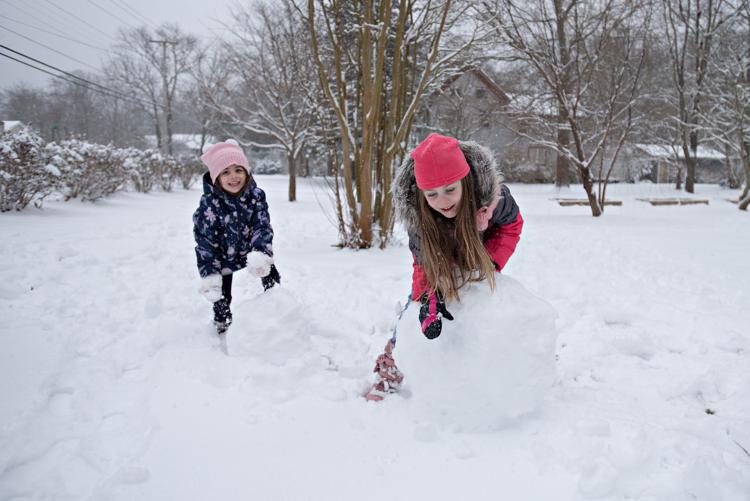 We'll have filtered sunshine with us for the morning. In fact, it may be one of those days where your phone app says it's sunny when it's actually not. Even our website does this. It's not a glitch, but rather, a technicality in how Atlantic City International Airport (where your sky conditions in southeast New Jersey come from) reports data.
The sun will fade away to thickening clouds during the afternoon. Winds will be from the southeast during the day, which will pull in the chill of ocean waters.
Highs will be in the mid-40s, with even a couple of low 40s at the shore. The day will be dry, though, so any outdoor work will be fine.
An area of low pressure will then cut in from the west overnight. Rain will begin between 8 and 11 p.m. Expect rain for the rest of the night. Temperatures will rise slightly, from the low 40s to the mid-40s.
Rain will continue into the early morning and then taper off during the a.m. commute. By 10 a.m., we will be dry.
However, it will not be a clean cut into dry weather. Rather, southeast winds will continue to push damp air onshore.
A good deal of cloud cover with areas of drizzle will be likely. Highs will sit near 50.
Warm air will then pump in Thursday night. By the time we get to Friday morning, you won't even need the jacket. Just a light layer will do. Temperatures will start just around 40, more typical for April 8 than what will be Feb. 8.
A cold front will pass through, bringing rain showers for a few hours. Keep in mind the day will not be a washout.
Highs should wind up even warmer than Tuesday. West of the parkway temperatures should rise into the mid-60s. The shore holds to the mid-50s.
After three and a half months of South Jersey Snow Specials, the South Jersey Snow Sweepstak…