Saturday will have everything many people, would say goes into a perfect summer day. Sunday looks pretty good, too, but then we turn into a summery, unsettled pattern that will result in showers and storms.
We'll still have that clean, dry airmass to start off Saturday. High pressure will have just moved offshore at this time, and temperatures will be in the mid-50s to around 60 degrees to start off. Overall, extremely comfortable.
We'll keep that vibe going in the day.
Egg Harbor Township High School, June 21, 4:20 p.m.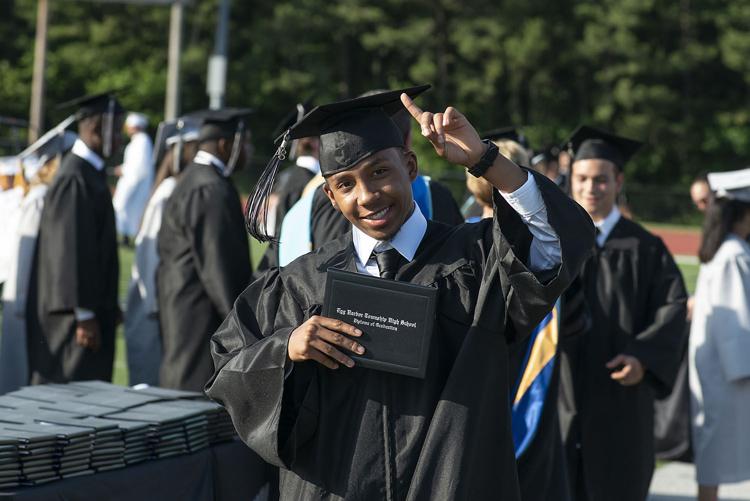 It'll be partly sunny and likely dry as graduation occurs. Temperatures will be in the upper 70s, with lowering humidity. 
Bridgeton High School, June 21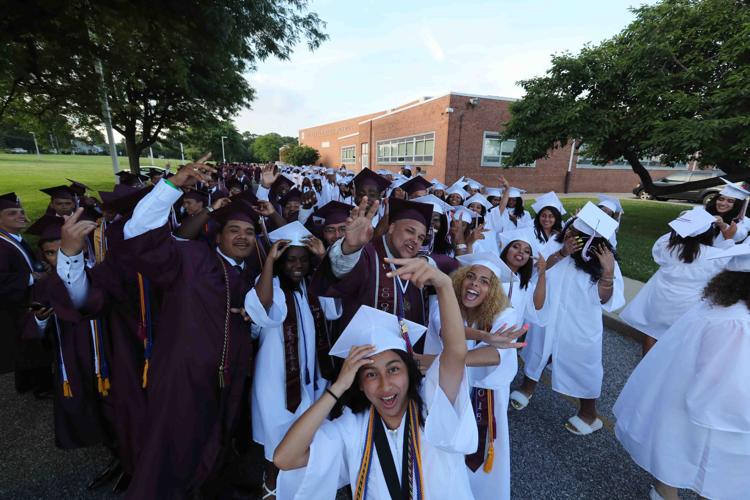 It'll be partly sunny. There is a small risk of a brief shower (20%) but that is all. Temperatures will be in the upper 70s, with lowering humidity. As they say, good things happen to those who wait. 
Plentiful sunshine will be present. Temperatures will be warm, around to 80 degrees.
The beaches will see OK swimming conditions, and the humidity will stay on the lower side.
The only caveat will be the breezy winds, gusting to around 30 mph. Besides some sand flying on the beach, it will not play a huge role in the day.
The evening will be good, as temperatures fall through the 70s after dark.
Clouds will be on the rise, as a cold front will approach from the west. No rain is expected, and you can leave the windows open at night.
That cold front will then hang in interior New England from Sunday until Thursday.
This will bring an increase in dew points to our area and put us at risk for showers and storms. While steady periods of rain will only come when a defined piece of energy comes through, each afternoon and evening will bring the risk for showers and storms.
We'll still be too new into the pattern Sunday to bring storms. Therefore, I am going with a dry, mix of sun and clouds for the day. Temperatures will be in the low to mid-80s, with just a touch of humidity. So the grill, pool, beach or golf with Dad will look to be OK.
Sunday night, one of those defined pieces of energy will move in. Scattered activity will be present, likely from 8 p.m. to 2 a.m. No severe weather will be likely, but if you're going to the Philly area or northern New Jersey, there may be.
Monday and Tuesday will be about the same. The mornings will be dry, with a good amount of sunshine. Some clouds will build in during the afternoon on a southwest wind. Temperatures will be above average, in the mid- to upper 80s inland. The shore will be in the low 80s.
There won't be enough of a storm chance to cancel plans. However, plan on hit-or-miss storms during the afternoon and evening. A low risk of severe weather will be present that I'll fine tune as we get closer.
Another solid piece of energy will pass Wednesday with a low-pressure system.
Showers and storms will be possible at any point. No washout will be likely, but if you're needing a solid chunk of dry time, Wednesday, sadly, won't be the day for it.