Another evening with the potential for severe weather and flooded roadways will be in store for South Jersey. A severe thunderstorm watch and flash flood watch will be in effect for most of the region. 
The severe thunderstorm watch remains for Atlantic and Cape May counties as of 7:30 p.m. The watch was dropped in Cumberland county. Storms are to the north and south of the county, but no storms look to enter there.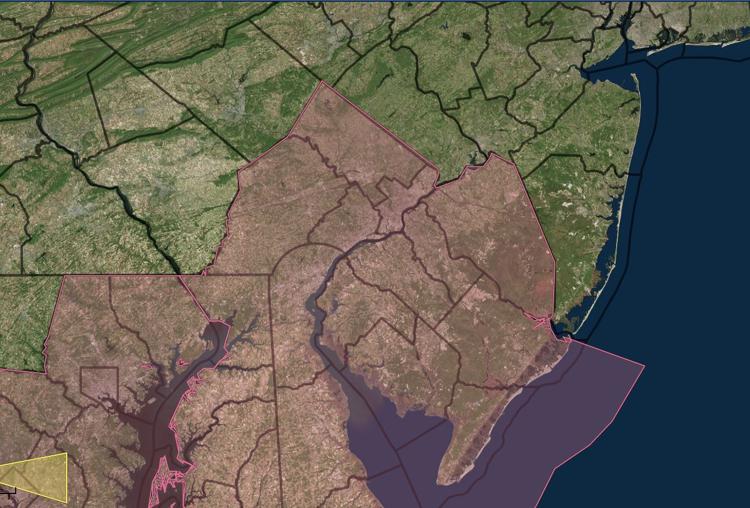 Damaging winds will be possible in any thunderstorm, with large hail and a tornado not ruled out. A possible funnel cloud was spotted in Atlantic City on Sunday evening. Early on Monday morning, multiple 50 mph plus wind gusts were reported, including a 72 mph gust in Long Beach Island. 
The Storm Prediction Center put South Jersey in a level 2 of 5 risk, also known as a slight risk. According to the SPC, a slight risk goes into effect when "scattered severe thunderstorms are possible". Storms will be of the hit or miss variety into the night.
Furthermore, a flash flood watch will be in effect until 6 a.m. Tuesday morning. Dew points have been sticky in most of a South Jersey, which is a measure of moisture in the atmosphere. Furthermore, precipitable water values have measure between 1.8 to 1.9 inches. PWATs show the amount of liquid in a column of air, if the moisture was rung out and measured. Values in this range mean high moisture content, backing up the flooding threat. It also means that plenty of lightning will occur in any thunderstorms that form.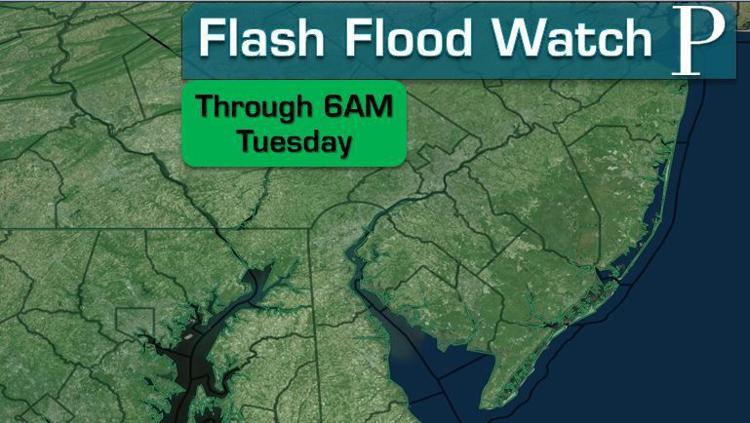 Localized amounts of 1 to 2 inches of rain will be possible. That will be enough to briefly raise streams and creeks. 
A live stream on The Press' Facebook page will be shown if a dangerous thunderstorm or tornado warning is issued for the region.