The Storm Prediction Center has now place all of South Jersey in a "marginal" risk for severe weather on Friday. This risk area has been expanded since the morning. 
Like hurricanes and tornadoes, severe thunderstorms have five different categories to distin…
The "marginal" risk, is the lowest forecasted severe weather level out of five that can be put out by the SPC.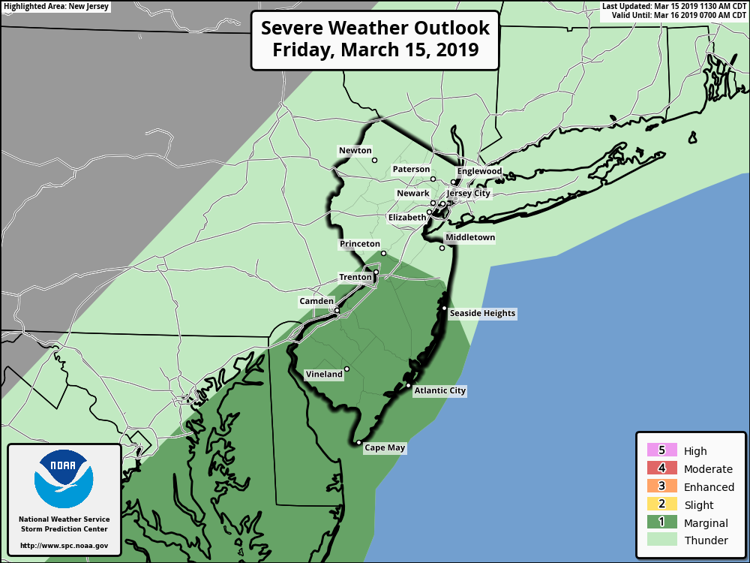 A strong south wind has promoted a juicy flow of air from the Gulf of Mexico. That is unstable air that, when combined with the partial sunshine South Jersey will see, promotes the risk for thunderstorms.
However, not everywhere is enjoying the warmth. South winds are on an onshore wind for the shoreline, making it much cold. At 12:00 p.m., Atlantic City was 52 degrees, while Egg Harbor Township, just along the Parkway, was 62 degrees. Temperatures then took another jump toward Hammonton, where it was 68 degrees.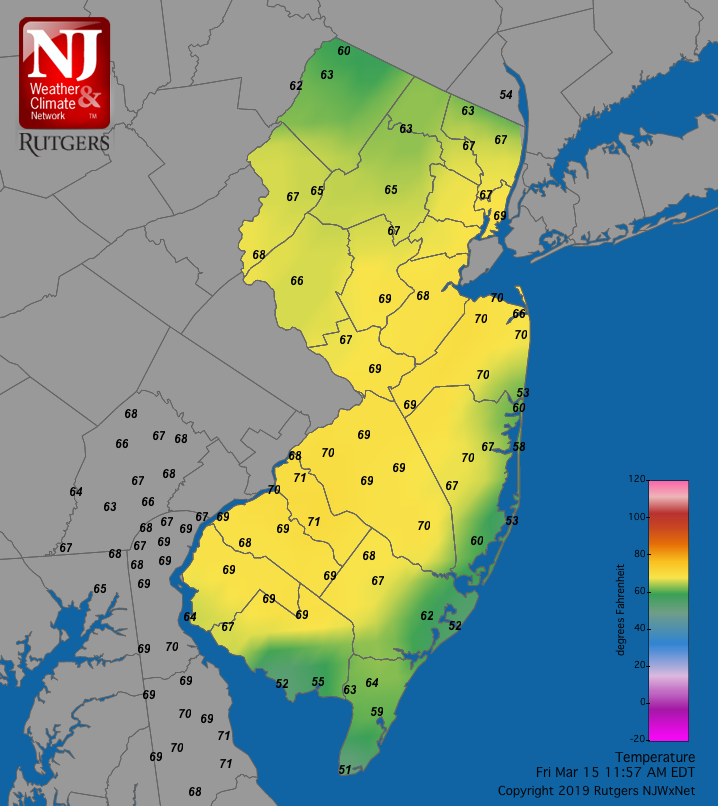 Regardless, with a powerful cold front, the same responsible for damaging winds and blizzard conditions in the Great Plains, will sweep through on Friday evening. Showers will fire up along the front between 3 p.m. to 5 p.m. and, given the clash between warm and cold air, will be enough to promote a few thunderstorms. In my view, the shore will not have a severe weather threat, given the strong marine air, which is a stabilizer. 
If a thunderstorm was to come through South Jersey, then it has the potential to tap into a strong jet of low-level winds. Winds around 5,000 to 8,000 feet high will be between 50 to 70 mph. That is enough for damaging winds and hence, the SPC risk. The risk for thunderstorms will end between 10 p.m. to 1 a.m. as the cold front pushes away.
To recap, this is what you can expect.
What: Showers and possible line of thunderstorms. Any thunderstorm has the potential to be severe.
Type of severe weather: Damaging wind gust.
When: 3 p.m. to 1 a.m. Friday into Saturday. 
Where: Eastern Cumberland County, mainland Cape May County.