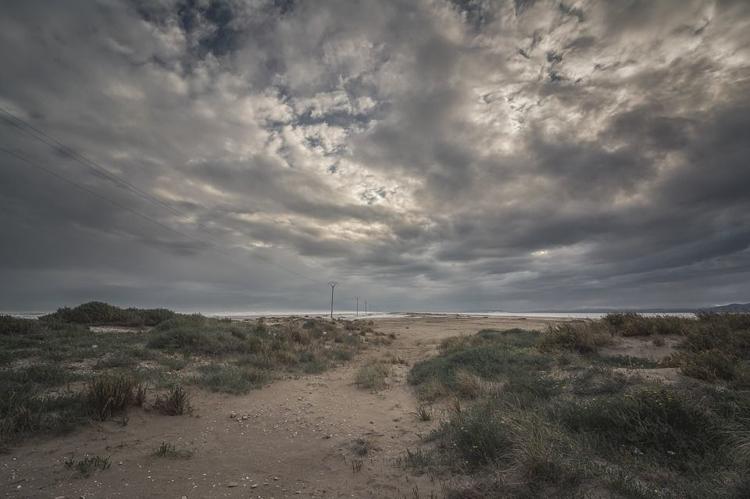 A system that will track through the Taylor Ham land portion of New Jersey will try to squeeze a few showers into South Jersey on Sunday.
You'll want a light layer heading out early Sunday morning, which is typical for this time of the year. Temperatures will hover around 50. The sky will continue to gray up.
As low pressure tracks across the northern half of the state, a few showers will try to sneak in.
Before 10 a.m., only those north of the White Horse Pike will likely see any showers. Then, from 10 a.m. to 3 p.m. anywhere could see spotty showers. However, this will be few and far between and not enough to cancel most, if any, outdoor plans. Then, a line of showers or even storms will pass between 3 and 7 p.m., mainly north of Route 40. No severe weather will be expected, as there will not be enough energy around.
Afterwards, winds will flip to the north and be breezy into the evening. A clearing sky will be seen quickly. You may even be able to catch a rainbow. Otherwise, it'll be a chilly night thanks to a clear sky and light winds, bringing something called radiational cooling. Low temperatures at the shore will be in the 40s. On the mainland, expect upper 30s for most. That should keep the frost away. However, I'm eyeing places like Mullica, Woodbine and rural Vineland to dip a few degrees colder, where frost may develop.
Otherwise, Monday will be as bright and bright can be. Temperatures will rise up to around 60 degrees, a touch below average. However, with the late-April sun, your car or building will feel plenty warm. A weak piece of energy will pass through for Monday night. I'm eyeing scattered showers during the nighttime hours, not with much accumulation, though.
As we go into Tuesday and Wednesday, we will look for a front to snake around the region. Tuesday will see a big influx of warm air come in, which will pump temperatures up into T-shirt weather territory. A few afternoon thunderstorms look to bubble up on the mainland, bringing back shades of summertime weather in South Jersey. I would just keep an eye on the sky, unless you need it 100% dry.
As we turn the calendar into May, we'll still be dealing with showers. The front looks to sit overhead. At this point, a shower or storm will not be ruled out at any point. However, most of the day will be dry.
On The Road's 'April Blooms' theme saw Joe go to the Rutgers Cooperative Extension in Mays L…