A loud boom and shaking were reported in Atlantic and Cape May counties Thursday morning.
Social media messages came into The Press of Atlantic City between 9:25 and 9:30 a.m. The noise was described as a loud truck, with something falling out of it. 
My house was shaking in Hammonton, about 3 shakes over 5-7 seconds

— Frank Intessimoni (@SJmedic911) February 27, 2020
The U.S. Geological Survey did not report an earthquake in the morning. The nearest earthquake during the morning was in western Kentucky.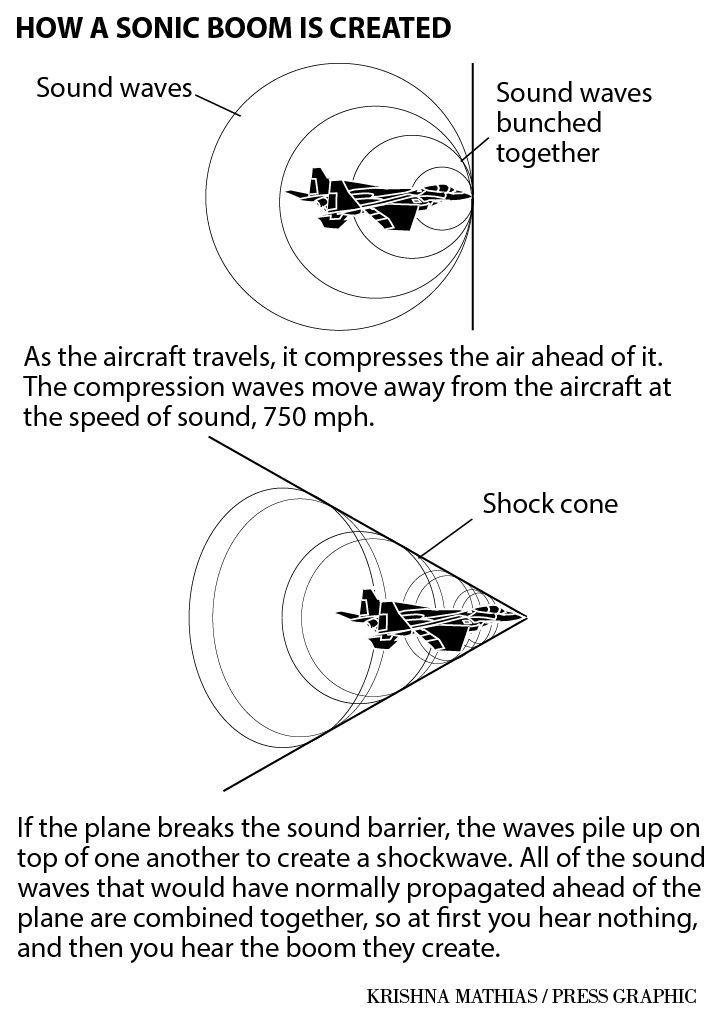 A spokesman for Naval Air Station Patuxent River, in Maryland, said it is investigating the matter. An answer will come in the following days. A call to the 177th Fighter Wing at Atlantic City International Airport said that no flight had been out for the time at the time of the boom. 
The atmosphere is favorable for any loud sound waves a few thousand feet high in the atmosphere to travel down to the surface quickly. This strong "mixing" is why winds are strong Thursday. A wind advisory is in effect through 6 p.m.
In the past, similar incidents have happened in the region. On Jan. 4, 2017, a sonic boom, caused by an aircraft off the coast, caused rattlings. A few weeks earlier, on Dec. 2, 2016, tremors were felt from an F-35 Joint Strike Fighter during the afternoon.