A second stroke of Saturday luck will overtake South Jersey for the region's events. 
It'll be a blue sky, some white clouds and a big yellow sun as the green comes on for the 30…
Parades in Sea Isle City, North Wildwood and, new this year, Brigantine, will ring in the holiday on Saturday. The Stone Harbor Shhhiiver will also take place as well. 
High pressure will be the main weather play, or should it be said, leprechaun for Saturday. The showers and even thunderstorms will be long gone by sunrise. Plentiful sunshine will be plentiful during the morning, mixing with a few fair weather afternoon clouds. Temperatures will not be at the spring fever levels that Thursday and Friday brought, but seasonable weather puts right on the four leaf clover, weather wise. 
The Storm Prediction Center has now place all of South Jersey in a "marginal" risk for sever…
The only place where our luck will run dry will be with the winds. A strong northwesterly wind will blow, a result of the passing cold front. Sustained winds will be 16-24 mph with gusts in the 30s. 
In terms of clothing, long pants, your favorite green shirt and a light jacket will do. A hat may will be helpful as well, given the winds (just make sure to hold on to them). Winds will be strongest at the shore, where all four events will be taking place. Here's a town by town breakdown of the weather.
Irish or not, it's time to celebrate all-things green this weekend! Whether you prefer hangi…
Temperatures will start out in the mid-40s and then not budge much during the day. Temperatures top off near 50 by 1 p.m. and stay there through 3 p.m. Sunshine will prevail, mixing with a few afternoon clouds.
Of course, this is a plunge into the water, so you might want to know the water temperatures. It will be in the low 40s. Given the 20 mph northwest wind, it's going to be pretty... well... shivery out there. Enjoy!
North Wildwood St. Patrick's Day Parade
Land lovers in North Wildwood will be treated to similar conditions. Expect mid-40s when it starts at City Hall, rising to near 50 degrees for the afternoon. Expect more sun than clouds, and around a 20 mph sustained northwest wind. 
Sea Isle City St. Patrick's Day Parade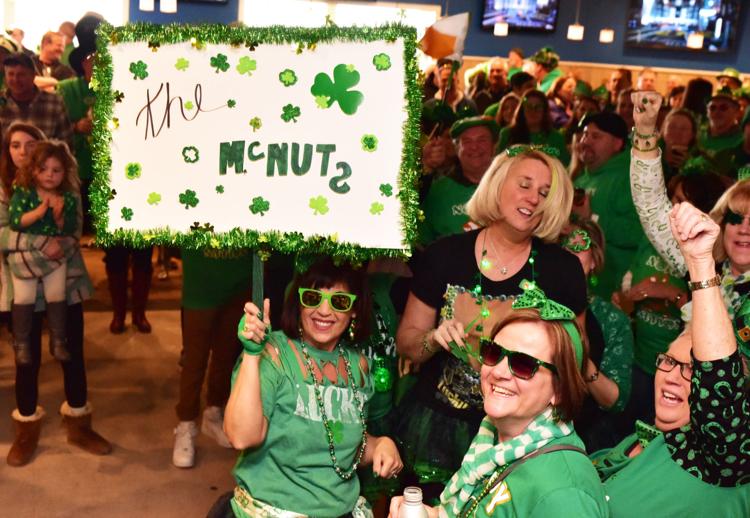 Temperatures will be in the upper 40s to near 50 degrees during the parade, aided by plenty of sunshine. Just make sure to hold on to your hats! The parade starts at Kix McNutley's.
Brigantine St. Patrick's Day Parade
The first annual parade is receiving a nice pot of gold to kick it off. Under a mostly sunny sky, temperatures will sit around 50 degrees. Again, though, winds will be strong. 
Temperatures will fall in a hurry on Saturday night. The clear sky and lighter winds will mean temperatures drop through the 40s and sit in the 30s by midnight. If you are going to be out at night, or keeping the party going, bring the winter coat. 
We'll get a double dose of luck. The sunshine will be plentiful. We exchange a few degrees on the thermometer for lighter winds. Highs will be in the upper 40s.