GALLERY: Photos from Sunday's snowstorm
Update: Well, the snow is over, South Jersey. I fielded some names from you as to what it should be called. @TravelwdavDave on Twitter said 'South Jersey Express' on and @WxmanFranz suggested, among other things, 'South Jersey Swiper'. 
I like a slight tweak to the last one... South Jersey swipe? 
The snow began on Saturday evening, between 8 p.m.to 11 p.m. That was about when I had forecasted on Saturday morning.
The snow was light, but steady through the night. Snow then picked up in intensity on Sunday morning, as the first part of the storm left and the second part, from the coastal storm, moved in. Snow was moderate at times, and a large amount of our accumulation was seen between 6 a.m. to 11 a.m.
The majority of the storm was over, but South Jersey hung on tight to the flakes. Scattered areas of snow fell for the afternoon and into the evening. One band of particular interest was in Ocean County. It passed during the afternoon, bringing totals up to the 2 inch range. Without it, totals would have been around 1 inch there.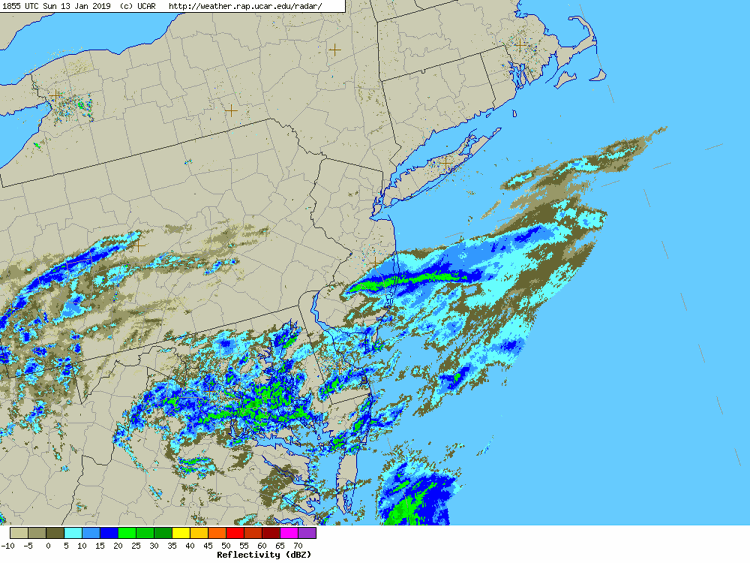 The radar was confined to south of Interstate 195 for much of the day. A strong high pressure system, centered in Quebec, brought bone-dry air through the northeast. The dry air stopped right where you may consider the split of North and South Jersey to be. Newark Liberty International Airport reported a partly sunny sky after 10:30 a.m.!
I posted my snow map from Saturday morning, before the event, below.