Earth will again cooperate with our summer weekends in South Jersey. The showers and storms will turn off as the work week turns into the weekend, providing us with another good Saturday and Sunday for the shore.
The thunderstorms from Thursday night will be over by 4 a.m. at the latest.
Otherwise, we will be seeing partial clearing as a front passes through. It'll still be a sticky morning, though, with dew points around 70 and air temperatures around there, too.
Temperatures will rise and the dew points will fall into the day, though. We should be partly sunny for much of the day.
However, a long cold front will slowly move through during the afternoon. I believe between 4 and 10 p.m. a rouge storm will pass through. However, most, if not all of you will enjoy an improving day, and one good for all outdoor activities. It will be hot, with highs reaching 90.
Wildfires one country and thousands of miles away in Canada brought a hazy sky to New Jersey…
As our neck of the woods fills back up Friday night, a beautiful evening will be in store. Temperatures will fall through the 80s with lowering humidity. By Saturday morning, lows will be in the mid- to upper 60s.
Saturday and Sunday will be under the influence of a drying northwesterly wind. Both days will be bright, blue and wonderful for just about anything under the South Jersey summer sun.
High temperatures thanks to a land breeze will be warm, topping out around 90 degrees, even at the shore, before an afternoon sea breezes will cool it down some.
I'll call the humidity levels average for this time of year. You'll feel it, but it won't be that unbearable.
Overnight lows will be between 65-75. If we do reach 90 at Atlantic City International Airport on Friday, Saturday and Sunday, it will be our second heat wave of the year.
Overall, I'll grade out the shore weekend a B+, going up to an A if we escape rain free on Friday.
We then turn the corner into the work week, which will start off refreshing Monday. A cold front will pass late Sunday and that will reinforce our northwesterly flow, sending it another shot of dry air. Monday sit in the low 80s with an almost crisp feel into the air.
High pressure will move quickly offshore. Warmer air will build back in and we'll get close to 90 on the mainland, while Atlantic City and the shore get in the mid-80s on that salty summer breeze.
Ronda Cluff, 52, of Galloway Township, has a reaction every time she steps into the sun, or …
Lastly, if you're wondering about Tropical Storm Barry, we'll get into its remnants sometime at the end of next week.
Usually, these are just scattered areas of storms, juiced with heavy rain from the tropical moisture.
When is Night in Venice?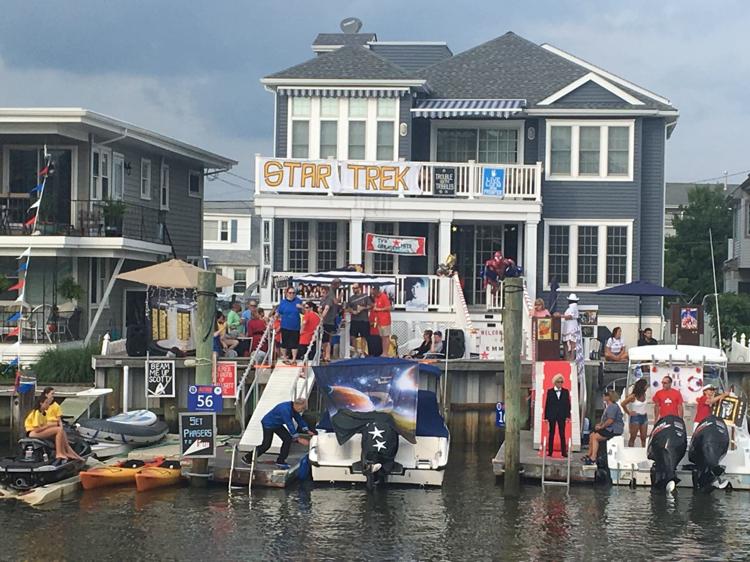 The boat parade will start at 5:30 p.m. on Saturday, July 13.
Where does the boat parade route start and end?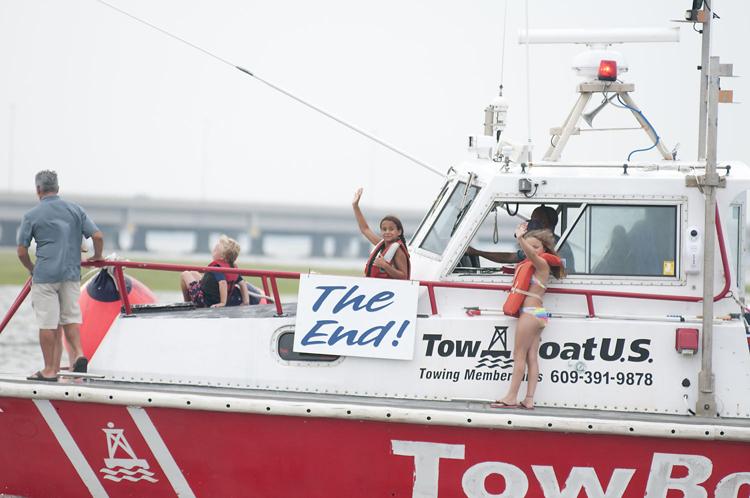 The parade will commence near the Ocean City-Longport toll bridge and will travel along the bayside to Tennessee Ave, winding through the lagoons along the way.
Where can I watch the procession?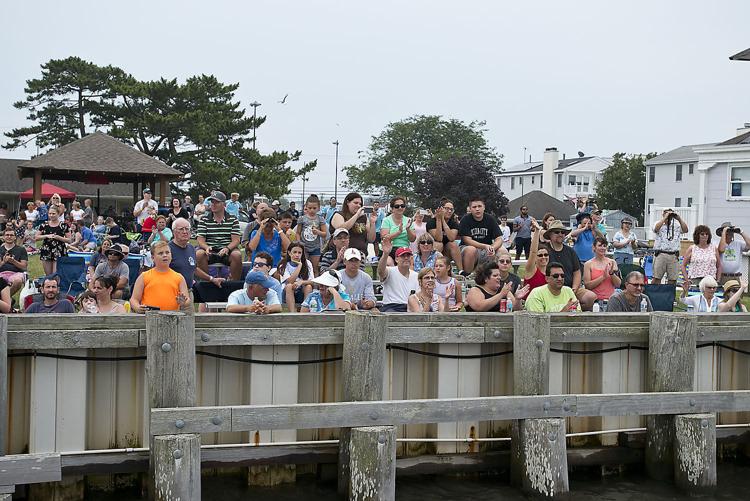 Bleachers and stands will be set up along the bayside of street ends for the public to watch the parade, free of charge. Space is however limited on the platforms, so expect room to run out quickly.
Streets include: Battersea Rd., North Street, First Street, Second Street Marina, Fourth Street, Sixth Street, 11th Street, 13th Street, 15th Street, 16th Street and Tennessee Avenue.
What about viewing at the Bayside Center
Tickets are also available at the Bayside Center (520 Bay Ave.) for purchase which bleacher seating and entertainment. The DJ will play from 4:30 p.m. until the first boats arrive. The band will resume after the parade until the night's fireworks start at 9.
Tickets are $4 for children under the age of 12, $8 for adults. Tickets are available at oceancityvacation.com/boxoffice or 609-399-6111.
What about parking?
Parking and bus shuttling is free and at select locations, including: Ocean City Municipal Airport, at 25th Street and Bay Ave., Soccer Field at Tennessee Ave., off Shelter Road, and the Ocean City Community Center, 1735 Simpson Ave.
Shuttles will drive to designated street ends on the bayside where the public can view the parade, as well as run to the Bayside Center. Services run until 10 p.m.
Parking restrictions begin at midnight Friday, July 12, and continue through midnight Saturday, July 13, and will be strictly enforced at: both sides of Bay Avenue between 16th Street and 24th Street, the east side of Bay Avenue between 14th Street and 16th Street, and West 16th Street, West 17th Street and West 18th Street will have parking restrictions in place.
Is viewing from the 9th street Bridge allowed?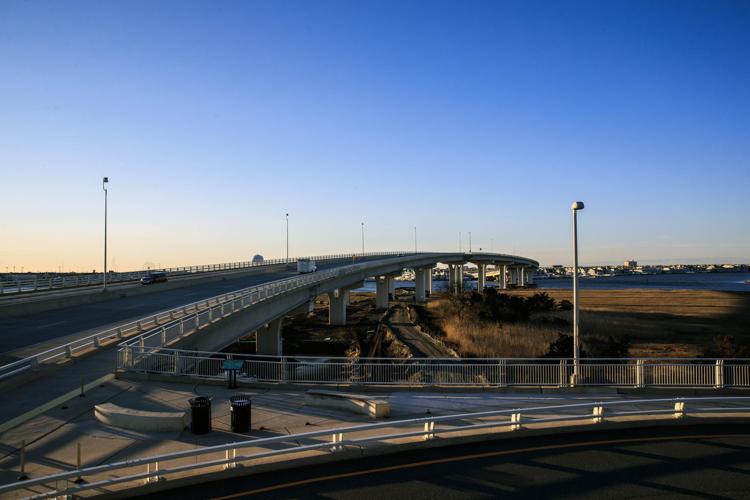 Yes, pedestrians are allowed to use the Shared Use Bike Path on the south side for viewing the parade, but chairs will not be permitted. Alcoholic drinks are also prohibited in public. No one will be allowed to cross into motor traffic, or block the Shared Use Bike Path. Police will be present for assistance.
What's the forecast?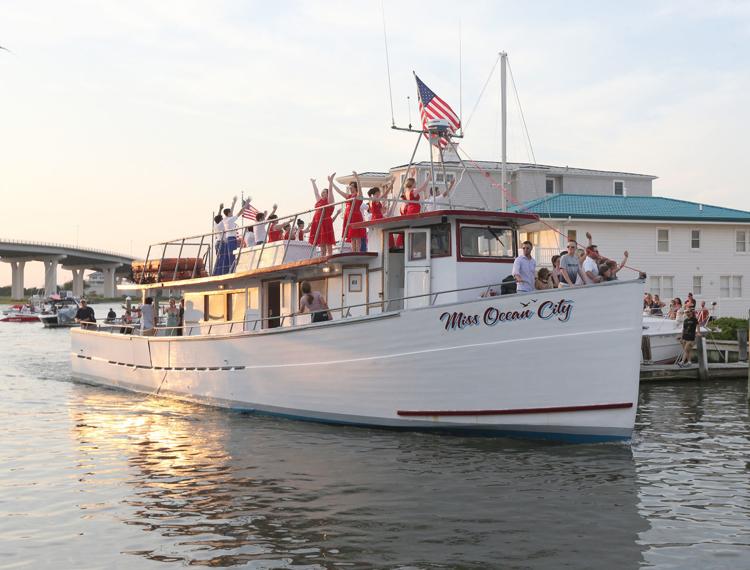 The summer sun will be cooking upon Ocean City for the parade. High pressure in the Midwest will bring a light northwest wind, plenty of sunshine and humidity that isn't stifling. Here's the forecast breakdown. 
3:30 p.m. - Mostly sunny, 87 degrees, west-southwest wind 5 mph
5:30 p.m. (parade start) -  Partly sunny, 85 degrees, southwest wind 5 mph
7:30 p.m. - Mostly sunny, 79 degrees, southwest wind 5 mph 
9:30 p.m. - Clear, 77 degrees, southwest wind 5 mph
How about the boating conditions?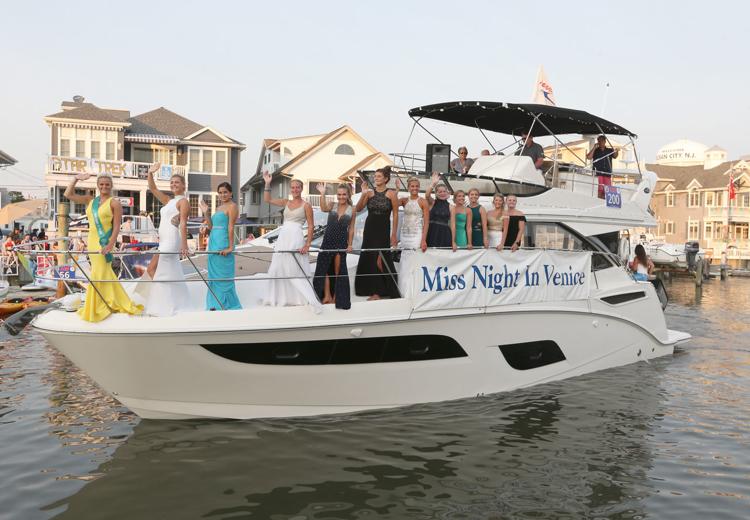 High tide at the 9th Street Bridge will be at 6:44 p.m. at a height of 4.4 feet about mean lower low water. Seas will be one foot or less. Winds will be from the south-southwest at 5-10 knots. 
In other words, smooth sailing. 
Did I read something about fireworks?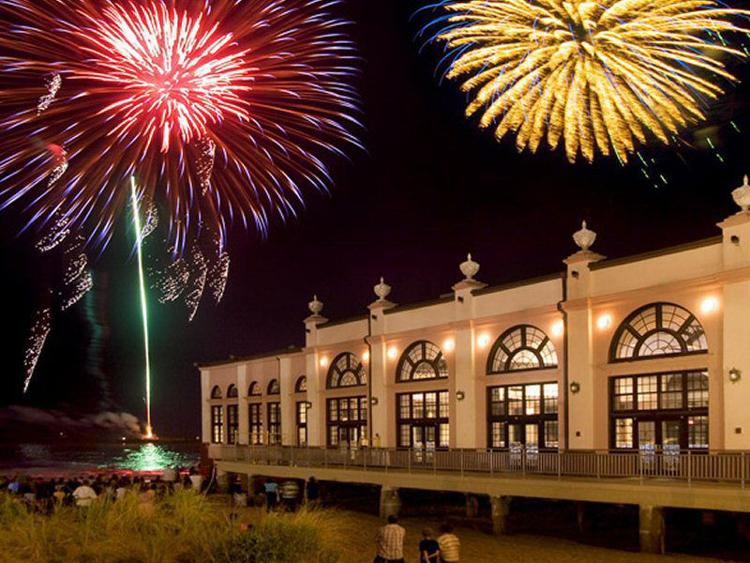 A fireworks display will cap the evening for Night in Venice after the parade has ended at 9 p.m. The display will be launched from a barge on the bay.
Can I join in the parade?
You can register your boat or house online at www.ocnj.us/niv. The NIV Committee is seeking volunteer patrol boats to assist with keeping the parade together, monitoring the parade route, and general safety. If you're able to help, email Michael Hartman at mhartman@ocnj.us by 4 p.m., July 11. 
Warning: For safety reasons, paddle boards and kayaks are not permitted in the parade.
What type of entertainment will be shown during the parade?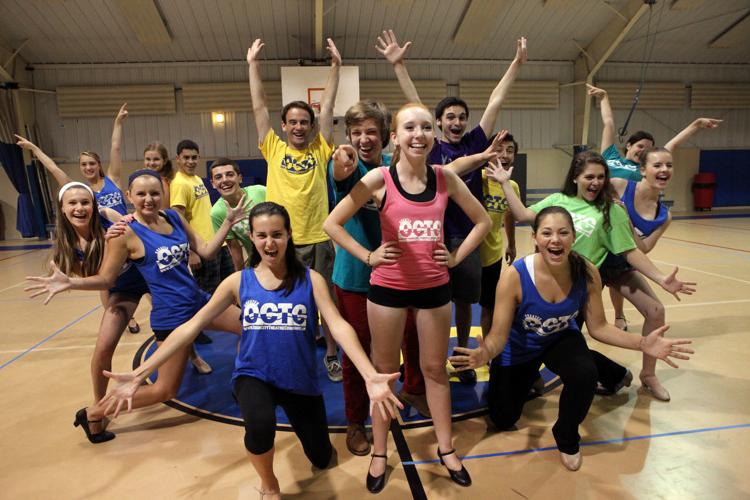 The Ocean City Theatre Company Show Choir, the Cousin's Band and Andrew Hink will perform from boats in the parade. Some of the cast of the upcoming "Newsies" from the Ocean City Theater Company will also make an appearance.
I heard there would be other big performances this weekend.
Chubby Checker, rock 'n role icon of "the Twist", will commence the weekend ceremonies with a special concert with the Wildcats at 7:30 p.m. on July 12 at Music Pier. Tickets are $25 to $30.
Additionally, a fan meet-and-greet with the actress Kate Flannery, best know for her performance as Meredith from "the Office," will be at Music Pier on the morning of July 13 at 11 a.m. Tickets are $15 for an autograph and selfie with Flannery.
A special performance will be put on by Cassie Levy, Elsa from the Broadway musical "Frozen," on July 14, at Music Pier. Levy is also known for her portrayal of Elphaba in "Wicked," and Fantine in "Les Miserables." Tickets $45 to $55. Children are encouraged to dress as their hero Elsa to have the opportunity to take pictures with Levy. The musical set will include "Let It Go" from Frozen, and also other songs from various Broadway shows.
Tickets for all events are available at oceancityvacation.com/boxoffice, by calling 609-399-6111, or by visiting the Music Pier Box Office, the City Hall Welcome Center (861 Asbury Avenue) or the Roy Gillian Welcome Center (on the Route 52 causeway).
Meteorologist Joe Martucci will be a boat judge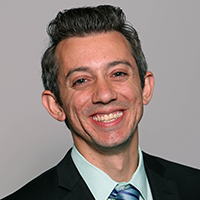 Joe will be seated at the Bayside Center at Bay Avenue between 6th and 5th streets as one of the three who will judge the parade. Make sure to say hello!