Spotty power outages, downed tree branches and perhaps even airport delays will be possible through Thanksgiving.
A wind advisory is in effect for all of South Jersey, according to National Weather Service Wednesday afternoon. The alert will run until 6 p.m. Thursday. 
Winds will increase Wednesday evening.
Sustained winds of 15-25 mph with gusts 35-40 will be likely from the west-southwest. No major issues will be expected during this time.
However, around midnight, winds will flip to the northwest and increase. Sustaining 20-30 mph, with gusts in the 40s, problems will be a concern for the Thanksgiving holiday.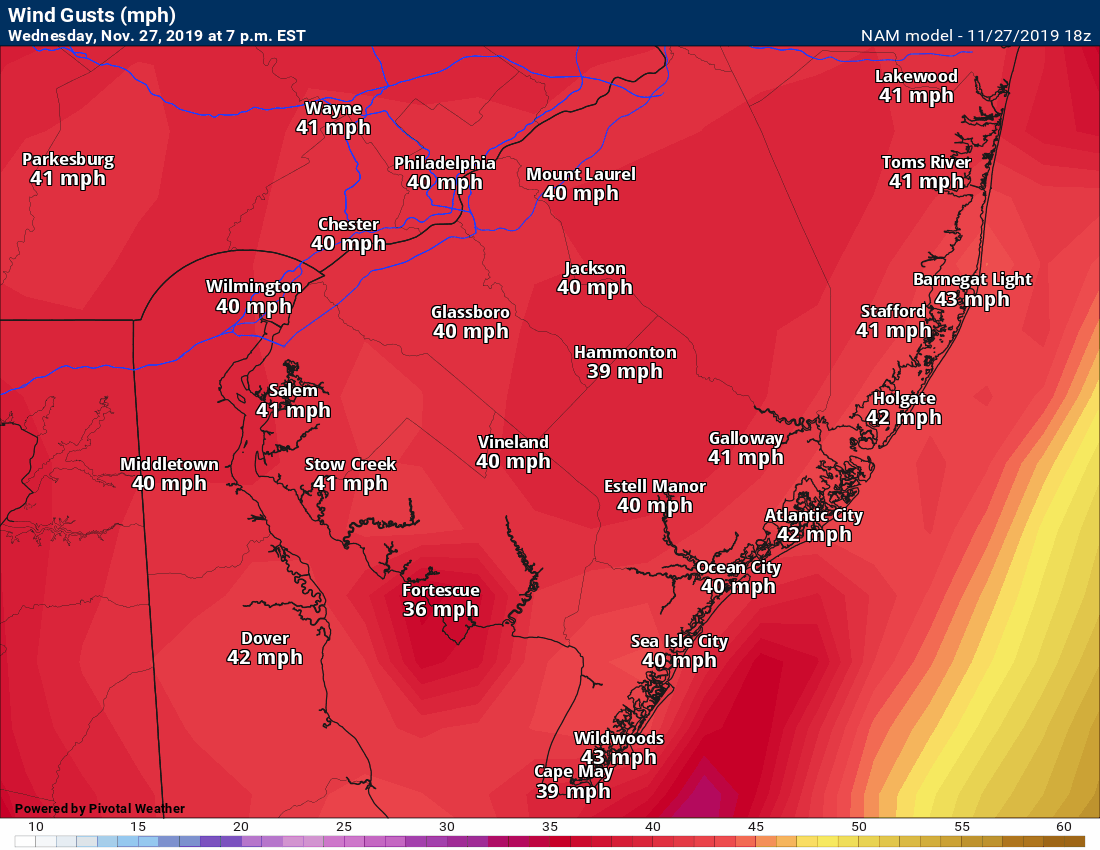 Tall vehicles, like vans, SUVs and tractor trailers will sway on elevated roads and bridges.
Expect lawn furniture to be toppled over, as well as garbage cans.
Airport delays are often based on the aircraft. However, cross winds will be blowing at Atlantic City International Airport and Newark Liberty International Airport. It will be less of a concern at Philadelphia International Airport. 
Sunny
Morning sun with afternoon clouds. Rain develops between 9 p.m. to 12 a.m.
Rainy and windy, mainly during the morning and then during the overnight. Coastal flooding will be likely with the a.m. high tide.
Partly sunny
Mostly sunny
Rain for a few hours.
Plenty of sunshine and breezy from the northwest.