A second day of strong, winds has brought power outages to portions of Cumberland County. 
As of 1:45 p.m., 61 percent of customers in Maurice River Township are without power. Four percent of customers in Commerical Township do not have electricity, either.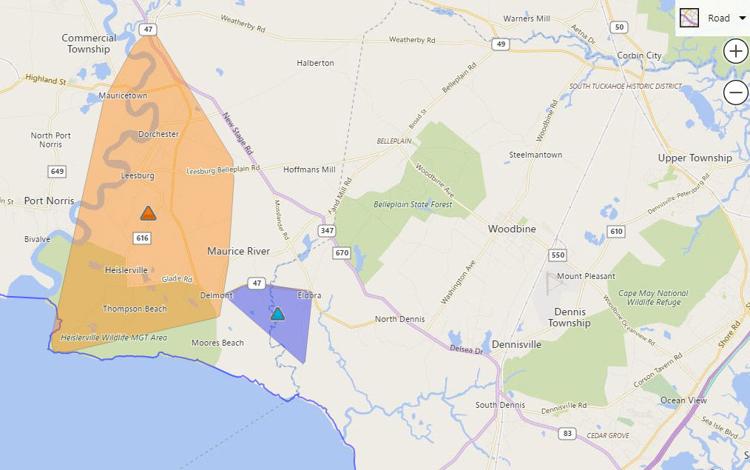 "The outage occurred due to strong winds that caused a tree limb to come in contact with energy infrastructure on Delsea Drive. Crews will work to restore service as quickly and safely as possible." Frank Tedesco, Public Relations Specialist for Atlantic City Electric, said. 
All customers are expected to be restored by this afternoon.